The Web Site
W.S. McCallum: Indie music since 2002
venetic. 1. adj. foreign, alien. 2. s.m. foreigner; (nou venit) newcomer; (intrus) intruder.
Leon Leviţchi - Dicţionar român-englez
<![if !vml]>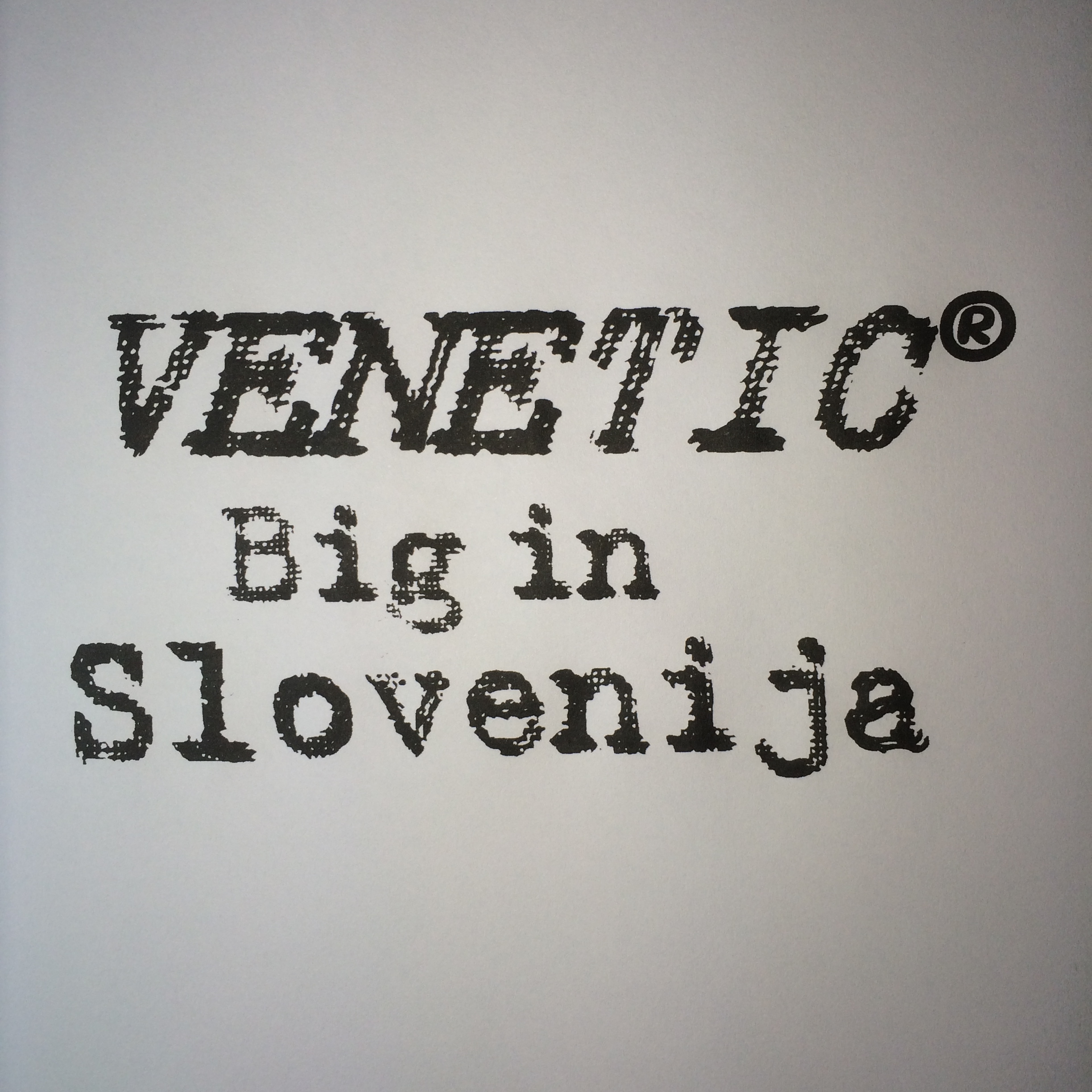 <![endif]>
Venetic's 10th Album is now available on-line
Big In Slovenia
<![if !vml]>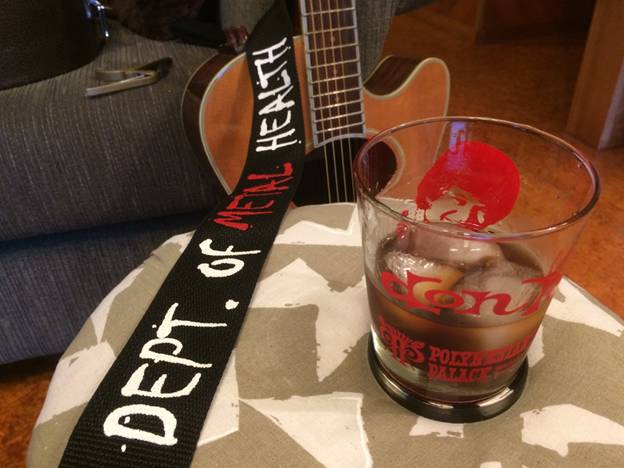 <![endif]>
Big In Slovenia, Venetic's 10th album, is now available on-line at Bandcamp: https://venetic.bandcamp.com/album/big-in-slovenija
So what do you do when you discover that some stripling Slovenian DJ of meager talent has purloined your performing name and is pumping out cookie-cutter House tracks all over the Net using your name? Well, apart from hiring a trademark attorney and issuing take-down notices, you record an album in Slovenian of course. In Big In Slovenia, the real Venetic reasserts his rights as a musical performer and does so in Slovenian, a language he learned many years ago in a country he loves. Big In Slovenia is not only a musical riposte to a presumptuous upstart, but also a fond tribute to the place he considers a second home.
Venetic's 9th Album is now available on-line
Dealing With Aggression
<![if !vml]>
<![endif]>
Dealing With Aggression, Venetic's 9th album, is now available on-line at Bandcamp: https://venetic.bandcamp.com/album/dealing-with-aggression
So what do you do when your life is turned upside down by vindictive bureaucrats who try and make you homeless in a provincial town that turns its back on you? Well, you record an album of course. Dealing With Aggression retells a real-life story of loss and triumph, and constitutes an artistically rendered upright middle finger waved in the face of my aggressors. A journey spanning 18,000 km from Paris to W(h)anganui and to hell and back. Unbowed, and unbeaten, this is Venetic's musical triumph over an uncaring little town with a mean streak down its back.
Below is the on-line single released from the album, made available exclusively here and on Venetic's Facebook page and group:
<![if !vml]>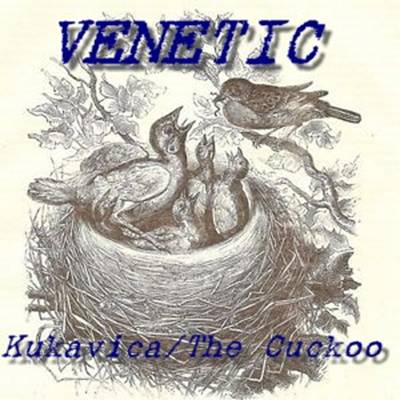 <![endif]>
Single Številka 4
(MP3 format)
<![if !vml]>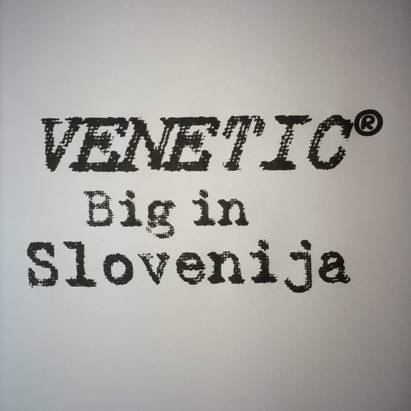 <![endif]>
Single Številka 3
(MP3 format)
<![if !vml]>
<![endif]>
Single Številka 2
(MP3 format)
<![if !vml]>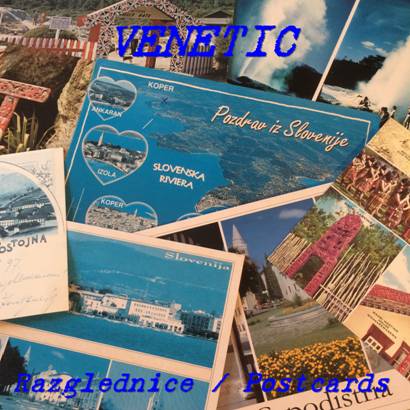 <![endif]>
Single Številka 1
(MP3 format)
<![if !vml]>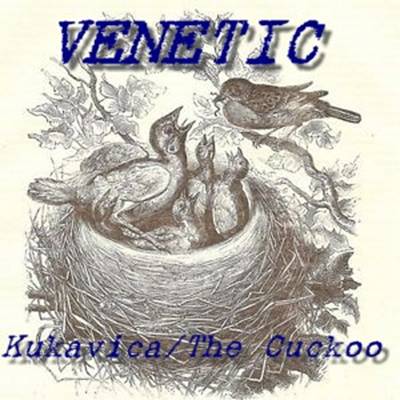 <![endif]>
Venetic is from New Zealand.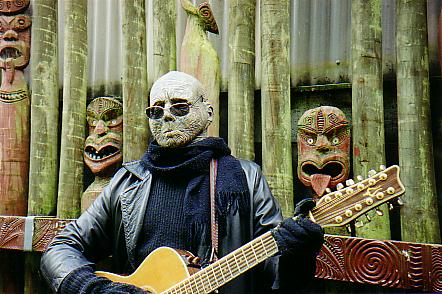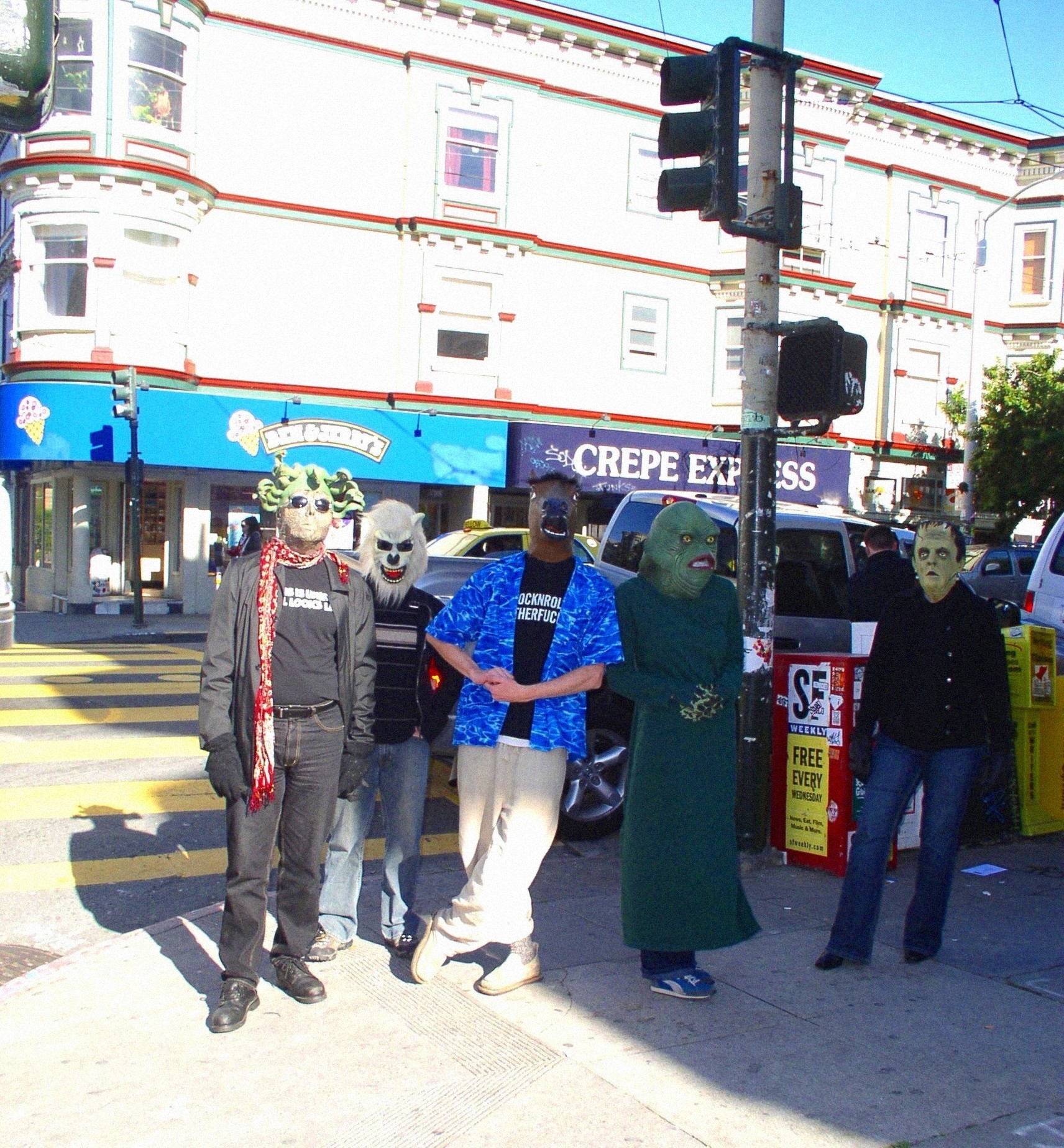 Corner of Haight & Ashbury, San Francisco
Apologies to the Grateful Dead & Herb Greene (see original photo)
<![if !vml]>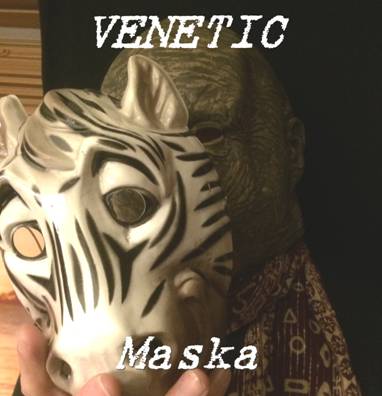 <![endif]>
Venetic's 8th Album and 1st LP
Black Boxcars
<![if !vml]>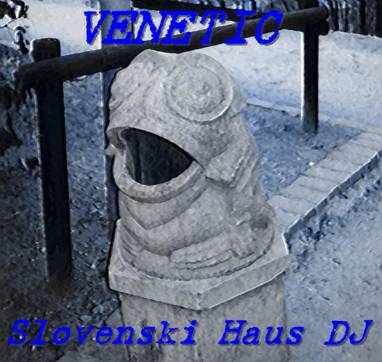 <![endif]>
Video from the album: In Control https://www.youtube.com/watch?v=3eoELgiYq0I
After a long production gestation period, Black Boxcars, Venetic's first LP is here! Mastered in Wellington and pressed in Kentucky, this is Venetic's 8th album since 2002.
The LP is available direct from wsmccall@maxnet.co.nz for NZ$ 25 (+postage).
Black Boxcars is also available digitally through Bandcamp at https://venetic.bandcamp.com/album/black-boxcars
The album itself covers a range of territory, from Wellington through to Part-Dieu in Lyons, France. Firmly embedded in the indie rock tradition, early respondents have described it as reminiscent of John Cale and Syd Barrett, although it is definitely the most Kiwi album that Venetic has recorded so far, with various songs set in New Zealand, their locales ranging from the 1980s Christchurch to present-day Courtenay Place. The songs deal with street life, love and loss, friends lost and found, and the passage of time.
"The 8th Venetic album is the first to appear on vinyl and contains narratives unmistakenably New Zealand in tone even when they are set in other countries. It's the good old Kiwi vein of lyrical darkness that sits just beneath the gentle psychedelic guitar and vocal in these songs that provides much of the tension on this intriguing release."
The 13th Floor, 26 May 2016: https://www.13thfloor.co.nz/?p=58344
"Despite a cover which suggests something akin to John Cale at his most manic, it's the acoustic guitar whch undercuts the image and gives a clearer picture to this, the eighth (eighth?) album in 10 years by Wellington's Venetic. This one comes on vinyl with a download code and subverts expectation at every turn. There are songs of bitterness and betrayal here but they are delivered as acoustic-framed folk-pop with melodies and hooks which creep up on you unexpectedly. The title track comes off like Chris Knox at his most tuneful and simple over a terrific guitar jangle-riff, and there are political ideas woven through […] Venetic may seem out on a limb in that he's a cottage industry which might seem to verge on a vanity project, but there's more than enough here across these 12 songs to keep your curiosity piqued and your interest rewarded. Seven previous albums? That's impressive."
Graham Reid on Elsewhere: http://www.elsewhere.co.nz/music/7517/venetic-black-boxcars-wsm-recordings/
Audio sample (MP3 format):
Venetic's 7th CD
Scorched Earth Days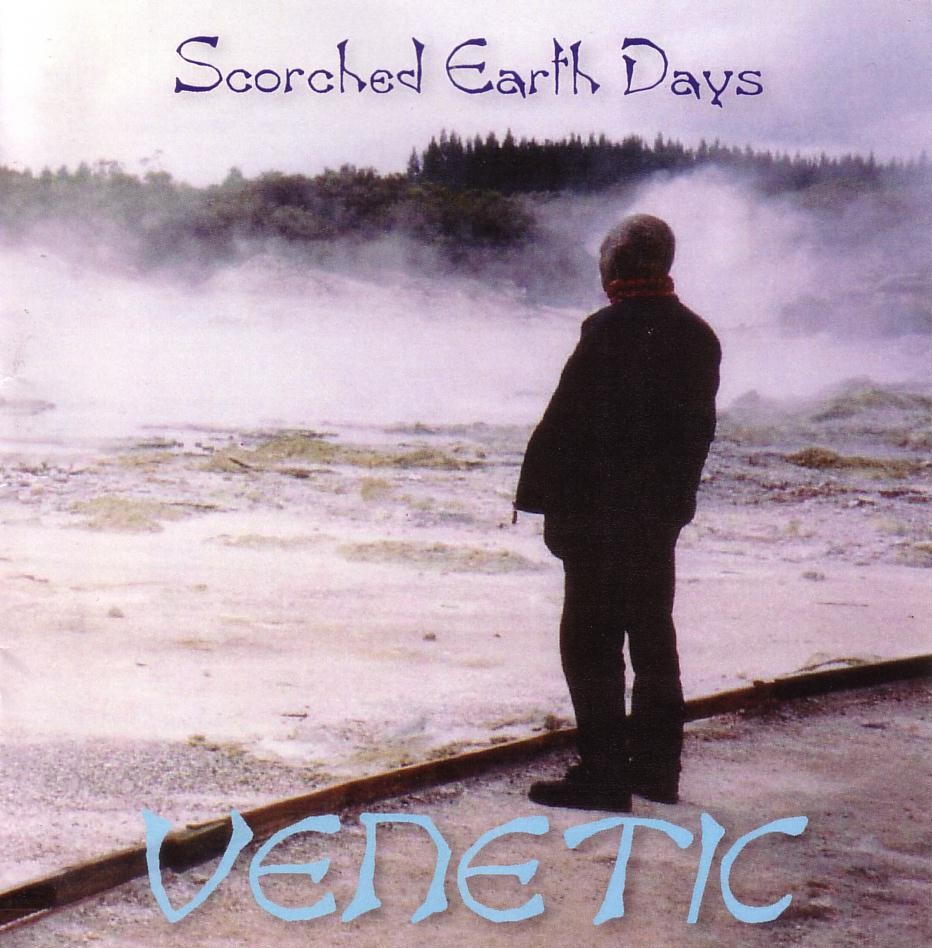 Back from the brink.
"Whatever is behind the myths and masks is not apparent but Scorched Earth Days [...] is fuzzy and melodic guitar, literate songs and indie music at its best. Two of the standout tracks - "Pizza Joint" and "Going To The Sky" - recall John Cale's spoken word dialogues during his days with the Velvet Underground, while the aptly named "Finale", "Cat's Farewell" and "Prune Juice" are deceptively simple songs with emotionally complex insights. Scorched Earth Days is one of those albums that make you want to search out what has come before."

Sunday News, 12 May 2013
Audio sample (MP3 format):
Venetic's 6th CD
Signs And Pointers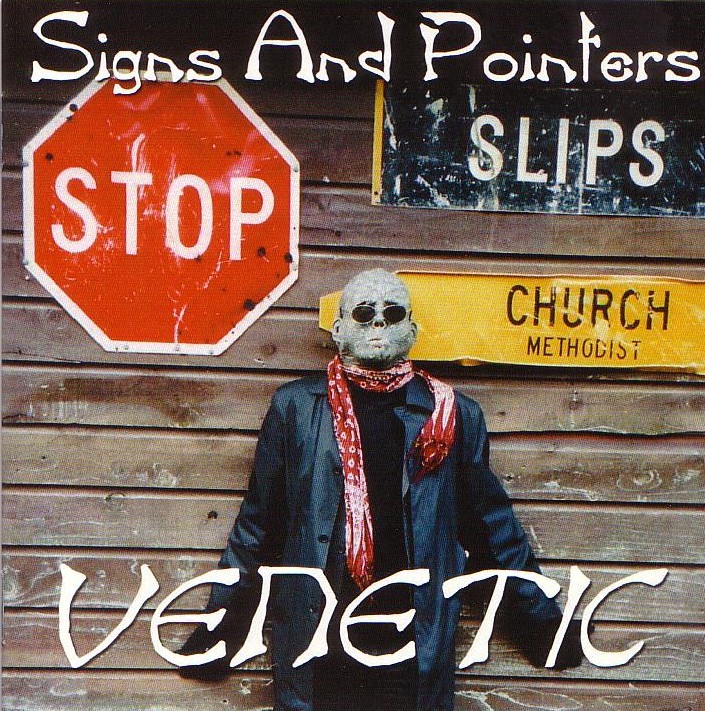 Signs and Pointers offers a trip through the strange times we live in.
Audio sample (MP3 format):
Venetic's 5th CD
Deadman Road
In the latest opus, Venetic takes us up a road where unexpected things happen...
New Zealand Musician magazine on Deadman Road:
"Listening to this fifth release by Venetic I'd be prepared to bet that the writer and producer behind the Venetic magic is, like me, a big fan of Sonic Youth's Dirty album*. The Deadman Road sound is similar to that era of Sonic Youth - not the long fuzzy bits filled with feedback, more the lo-fi, low-key stuff that meanders along, working its way through moments of genius and interesting constructions. [...] The songs catch your attention without a whole lot of bells, whistles and frilly bits; the lyrics are interesting and at times humorous in a dark, tongue-in-cheek way that I also like. This is an album that does grow on you and deserves repeat plays."

New Zealand Musician, June/July 2008
* Actually, I've never heard Sonic Youth's Dirty, and must confess I don't own a single album by them... :-)
Audio sample (MP3 format):
Venetic's 4th CD
Haloed Cat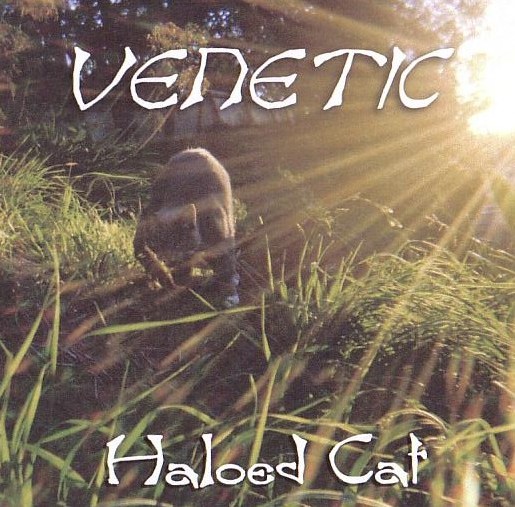 In spite of earlier rumours about getting laid back, the latest album is a noise fest, involving a trip to Canada, among other places...
New Zealand Musician magazine said the following about about Haloed Cat:
"Venetic's music is a strange, but ultimately happy, blend of esoteric electronica and good, honest garage-rock jamming. [...] Lyrically and melodically Venetic had me going back to my Schnell-Fenster albums. It's not quite as insidiously lo-fi as the Wendyhouse, nor as studied as Voom, but somewhere between both of those bands lies a vague idea of how Venetic sound. This album has grown on me with each listen. I expect to be enjoying it for some time to come."

New Zealand Musician, April 2007
Audio sample (MP3 format):
Venetic's 3rd CD
Still Here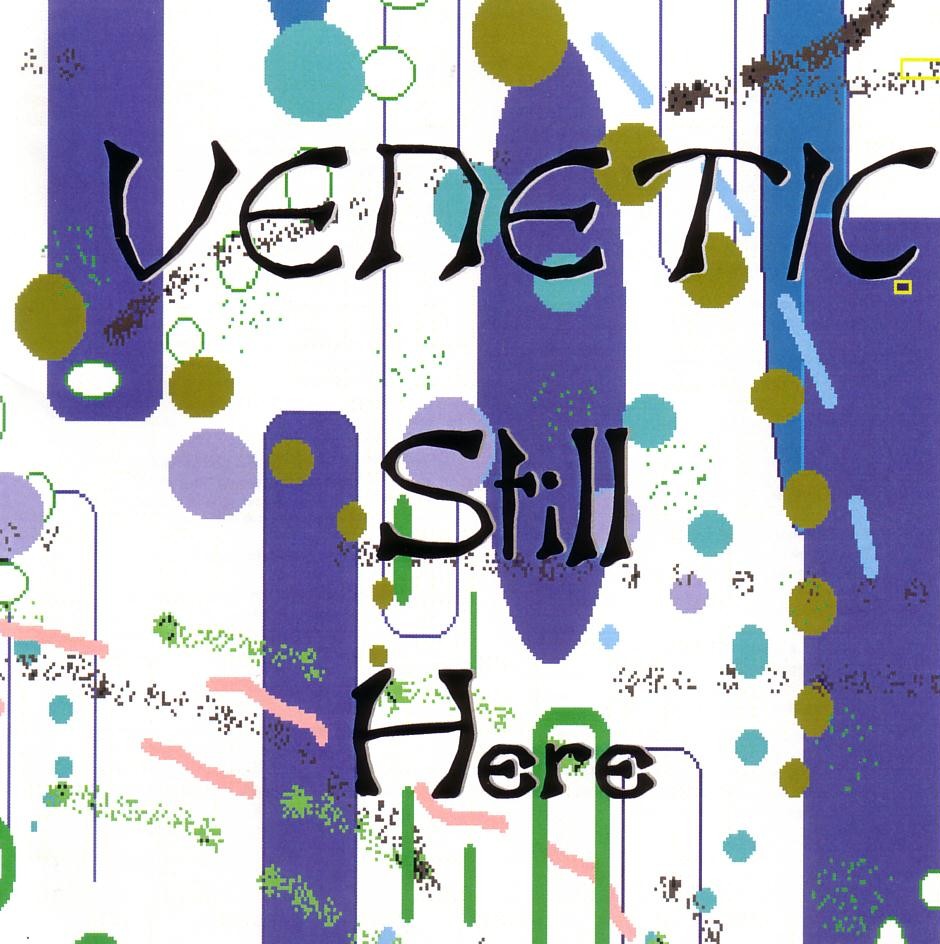 Welcome to the computer age! Venetic pushes back the boundaries with automation, loops and other aural trickery. Just like that DJ stuff, but with a real musical instrument or two in the house...
Here's what New Zealand Musician magazine said about Still Here:
"Still Here is the third album by this quartet. Released on WSM Records, all 12 tracks are written and produced by W.S. McCallum, who writes songs about what's happening around him. [...] The CD is a mix between ambient electronic and alternative rock, relying much of the time on drum loops and noisy instrumentals. [...] If space men performed at the next Big Day Out, they could well sound like this - Venetic don't abide by the musical laws of terra firma."

New Zealand Musician, February/March 2006
Audio samples (MP3 format):
Still available: Venetic's Second CD!
Ambient Headroom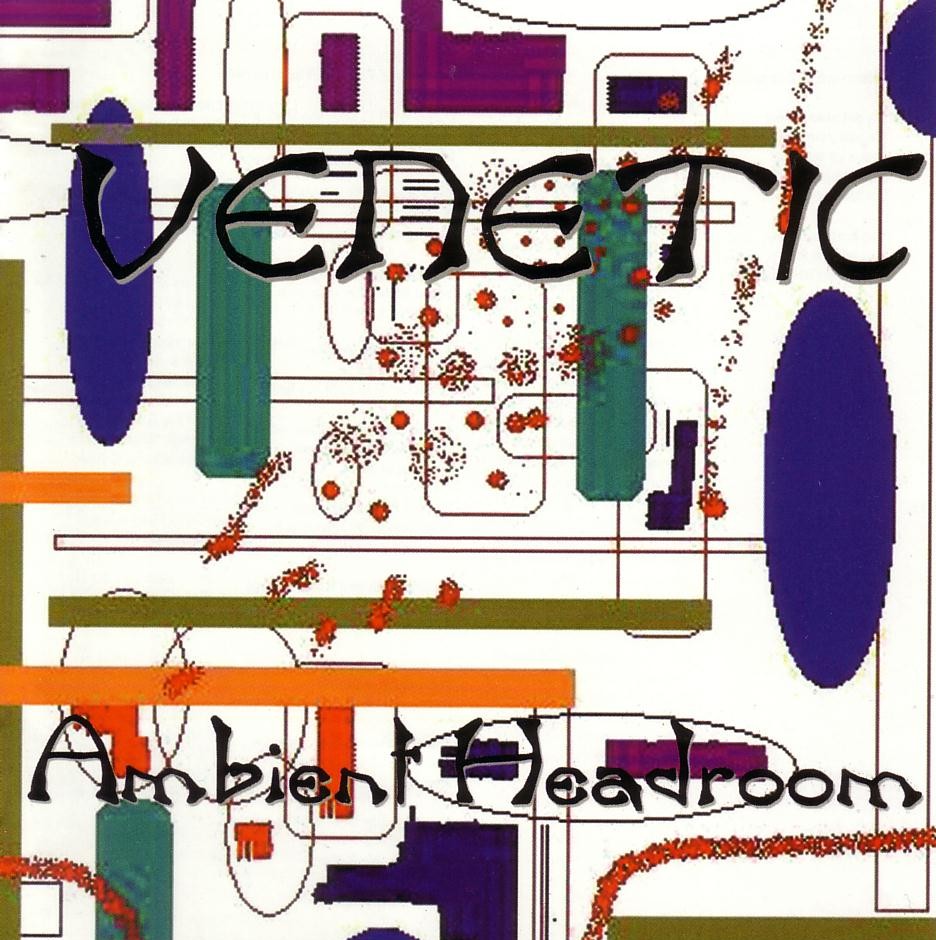 Ambient Headroom witnesses the return of Venetic with a second album, radically different from the acoustic garage debut CD. This time around, Venetic delves into electric guitar, wah wah pedals, keyboards, synthesisers, recorder and precorder and miscellaneous effects, including a phased filing cabinet, with musical influences encompassing from the East, Latin America, Eastern Europe and even Jamaica. Ambient music meets psychedelia?
Here's what Real Groove magazine said about Ambient Headroom:
"A year's turn of the world has produced a psychedelic/indie-ambient Venetic, with wandering tones, melodica rhythms, abstract guitar and effects. The folk-pop feel of the more structured tracks on Ambient Headroom sits very comfortably beside the drifting soundscaped nature of the rest of the album. With a gentle intensity, this new Venetic CD is music for thinking heads, and is as welcome as a homecoming parade."

Real Groove, May 2004
New Zealand Musician wrote:
"Venetic is the brainchild of W.S. McCallum. "Eastern Variations" and "Distortion is Beautiful" set the tone here with scratchy, meandering guitar figures and whispered vocals. Subsequent lo-fi pop structures address metaphysical questions facing a young man trying to make sense of the world and are clothed in folksy and beatnik-noodle instrumentation, articulated in an even-tempered conversational manner. [...] The Spanish language "Segue" swings in a tic-tacky fashion, and touches of recorder, harmonica and organ throughout lend a down-home ramshackle charm. Wah-wah squalls are balanced by vanishing-point delayed guitar strumming."

New Zealand Musician, February/March 2004
And here's what Magneto had to say about it:
"Wellington's contribution to the world of lo-fi indie-psychedelia, Venetic have gone electric on their second album Ambient Headroom. [...] The results are actually rather soothing and pleasurable. Listening to Ambient Headroom, I was transported on an engaging early 80s New Zealand, psychedelic 60s, ethnic Kraut-rock musical journey. The trip begins with "Eastern Variations", which starts with a sitar-like guitar line which dissolves into a chorus of chanting that wouldn't sound out of place in a Zen temple. The next track, "Distortion is Beautiful", has a distinctly aquatic vibe with its delayed, heavily flanged guitar line. Unexpectedly it morphs into the chord progression to "Louie Louie" [...]. On "Keep Your Feet On The Ground", W.S. McCallum's singing reminds me of New Zealand indie legend Peter Gutteridge, whereas on the more melodic "Eternally", Venetic play some fine 60s psychedelic folk. One of the best tracks is "Segue", on which McCallum sings in Spanish, accompanied by guitar and organ. The rather sparse and haunting "She Walks Away" exposes McCallum's dark lyrics: "She bites her lip and stares... I don't know why...". Many of the songs on Ambient Headroom only have two or three chords, however Venetic's quirky atmospherics make this a strength rather than a weakness."

Magneto, July 2004
Supporting the CD's release is a new video of the song "She Walks Away", directed by Richard Bell, who has produced music videos for international artists including U2, Nick Cave, Smashing Pumpkins, Nirvana, Henry Rollins, Johnny Cash, Red Hot Chilli Peppers, Depeche Mode and The Pixies to name just a few.
Audio samples (MP3 format):
New Remaster of Venetic's Debut CD!
Darkness, Sweetness & Light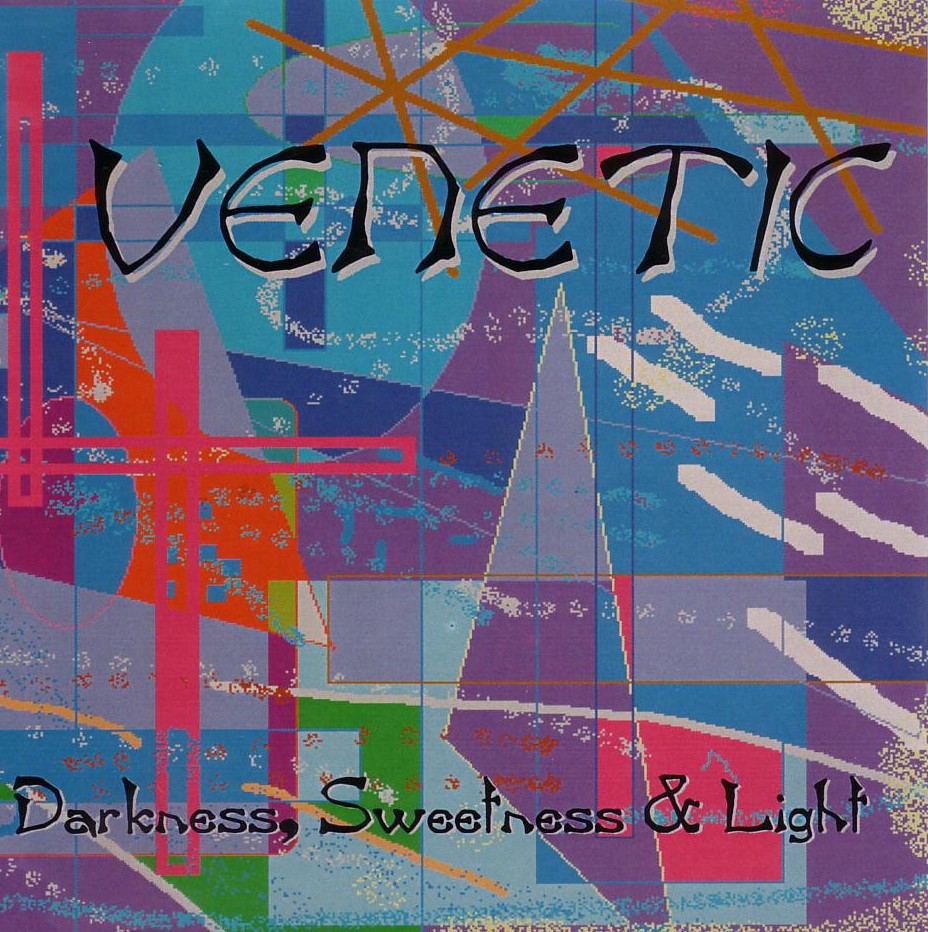 Note for audiophiles: From May to June 2005 Darkness, Sweetness & Light was painstakingly cleaned, tidied, remixed, remastered, and repressed. While still retaining that lo-fi analogue approach, it now packs all the clarity of a 100% digital recording too.
Here are some reviews of it:
"W.S. McCallum is the driving force behind Wellington band Venetic, and their debut album, Darkness, Sweetness & Light is his passion and talent under the bright light of day. With a flavour of the Clean meeting Chris Knox in the garage, Venetic is a bare, intense experience, intimately acoustic and immediate. McCallum sings an honest grab-bag of love, loss, friends and drunken weekends."

Real Groove magazine, January/February 2003
"Venetic are a Wellington garage rock quartet led by singer/songwriter/guitarist W.S. McCallum. The 13 original songs on this CD feature acoustic 6- and 12-string guitars almost exclusively, along with bass and drums. Second guitarist Johann Croton also supplies some vocals and bassist Joey Esposito also plays harmonica. The group formed in 2002 and in the same year recorded this debut. The production and engineering duties were all covered by McCallum at Kiwi Street Studios, obviously a home recording. [...] Some of the lyrics are absolutely stunning. 'Ruled With Fear' is a very touching story of child abuse written in the first person. Several other lyrics deal with relationship break-ups and you've got to dig an album that features a beer crate used as a percussion instrument! Fun."

New Zealand Musician, April/May 2003
Audio samples (MP3 format):
(NB: original 2002 mix)
So you want to buy a CD?
| | | |
| --- | --- | --- |
| Destination | Surface mail* | Airmail |
| New Zealand | NZ$15 | NZ$17 |
| Rest of the world | NZ$17 | NZ$19 |
NB – All prices include postage and bubble packaging, because we care.
Retailers/distributors: contact the following e-mail address for discounts on bulk orders.
So you want to buy some MP3s?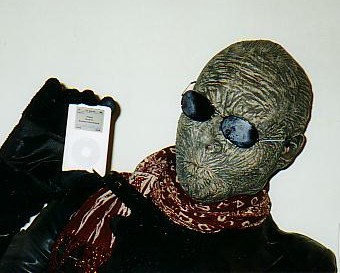 Link to: http://venetic.bandcamp.com/
Payment by PayPal, money order, or bank draft, or personal cheque or bank cheque*: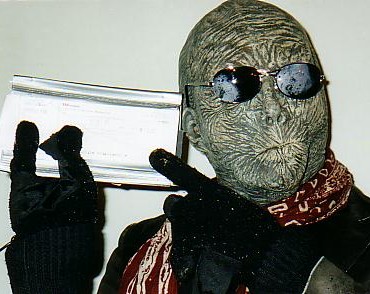 E-mail wsmccall@maxnet.co.nz for address details.
* Due to bank fees for foreign cheques, cheques in NZ$ only please.
Payment by credit card: Click here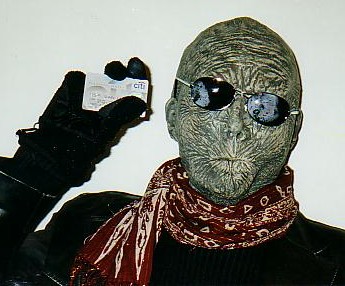 Want to know what an NZ$ is worth in your currency?
Check out the following currency converter: http://www.bloomberg.com/analysis/calculators/currency.html
"YOU'RE A SAD LOOKING SPECIMEN, MY FRIEND!"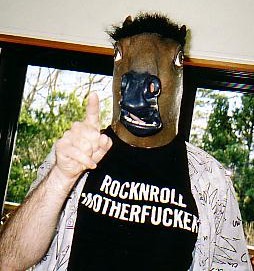 "But don't worry, I'm here to help..."
Other stuff to check out:
<![if !vml]>

<![endif]>  <![if !vml]>

<![endif]>
<![if !vml]>

<![endif]>  <![if !vml]>

<![endif]>
Web site © Wayne Stuart McCallum 2003-2017