The Language Business

by W.S. McCallum © 2002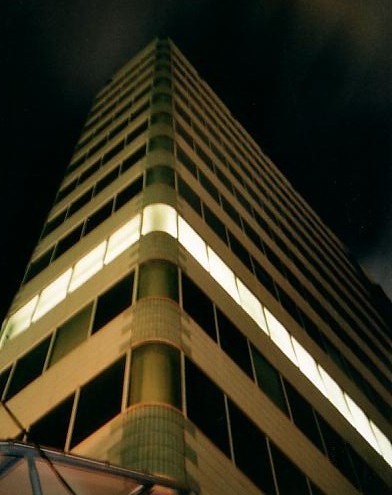 "These men took every advantage in their power, did nothing, and were, many of them, thoroughly ignorant of their profession. If however the Pasha was deceived by them, it is only fair to acknowledge that they also had been deceived by him; for it is notorious that he does not make good his promises; nothing that he says can be depended on. He was wont to offer largely to Europeans to induce them to come to Egypt; he raised their expectations but did not satisfy their demands. He would put them off from time to time, under false pretences, and was always in arrears. The same system is still pursued. Those who would serve him faithfully are not appreciated, and they soon leave him in disgust, for they are not only badly paid, but insulted by those with whom they are compelled to associate. In fact, the Pasha has introduced such a medley of nations, languages and character, that his service is anything but agreeable. It is, moreover, the most difficult thing imaginable to get any business done, even when people are disposed to work; for he has so many irons in the fire, and possesses such a prolific imagination, that whatever he hears of he is anxious to adopt, without considering how it is to be accomplished."
The War in Egypt and the Soudan. An Episode in the History of the British Empire, being a Descriptive Account of the Scenes and Events of that Great Drama and Sketches of the Principal Actors in It, by Thomas Archer, FRHS, c. 1890.
Foreword
It was an unprepossessing office building. Five storeys high, no more no less. Some viewed in this figure the height of the company's ambitions, comparing it unfavourably with the towering skyscrapers that dominated the rest of the neighbourhood and, indeed, towered over the building itself. Most of these edifices had been raised in the boom years of the 1980s, when the market was king and entrepreneurs could still afford ambitious new high-rises. Phallic symbols? But of course, although their owners would of course hotly deny any such suggestion, even the women among their number.
Were this particular building to be taken for a phallic symbol, it might be presumed its owner was unfavourably endowed, or perhaps the victim of a knife-wielding, jealous lover. From the colour of the peeling paintwork, unattended to for years, one would assume some congenital skin disease, possibly of a sexually transmitted nature. And judging from the accumulated dirt and grime over the whole edifice, which had not been hosed down for several years due to a combination of neglect and budgetary constraints, the overall impression given was that the owner must be an unwashed slob.
Unlike its neighbours, the building was a survivor of an earlier building boom, back in the 1950s, in the days when corporate goals, and executive concerns for architectural symbolism, were less inflated. Back in those times, the structure formed part of a well-proportioned urban landscape, populated by rows of similarly-sized, and similar-looking, constructions. The building was one of the very few such edifices that had survived from those times, the others having long since been demolished.
Those curious of nature, and demanding of detail, may be wondering where this particular building is located. Although contrary to a fundamental tenet of the real estate trade, for the purposes of this account, location means nothing. It could be assumed from the fact this text was written in English that the author had in mind an English-speaking city such as London, Vancouver, Melbourne, or Durban. Yet this would be a mistaken presumption. That this account was written in English reflects nothing more than the fact that its author was born and raised in an English-speaking country. Had the book been written in, say, Spanish, it might just as easily have been presumed to be set in Bogota, Mexico City, or Buenos Aires. And had the author the linguistic ability to write in Japanese, his readers would surely presume that he must have had in mind a location such as Osaka, Tokyo, or Nagasaki.
Those desirous of exoticism in their reading - the pungent odours of Zanzibar, the cawing of macaws on some tropical island, or the glory of a Tahitian sunset - will be puzzled by this tale. And readers in quest of local flavour and colour, the specificities of a certain region of the globe, however humdrum, will decry the very nature of this account. Yet such absences are not the hallmarks of an inadequate writer, deficient in the requisite ability to provide such colour, but instead mark the unambiguous sign of the dawning of a new age, where local flavour and exoticism are having to make way for a global uniformity in culture, architecture, clothing and values, with the strongest common denominator of all being the money which drives that culture. The buzz word of the last years of the twentieth century was "globalization", and with its arrival has come a degree of sameness that will end up dominating the world, to the extent that local cultures will become things of folklore, left in the cupboard, but occasionally trotted out for display on days of national celebration and festivals that provide money spinners for the tourist trade, in much the same way as Morris Dancers only pop up at English fetes.
This should not be reason for despair. What could be more novel than a world where everything is the same, to the extent that a work of fiction's setting could be taken for downtown Amsterdam, New York, Singapore or Hong Kong? Still, should there nevertheless be readers hankering for a specific setting, they might do no better than surf the Internet looking for photos of cityscapes, find one to their liking, and print it out in convenient bookmark size to glance at as a personal point of reference whilst exploring the unsignposted context to be found in these pages.
Observant individuals may notice other peculiarities of this work as they make their way through it. However given that ours is a busy world, a world of speed reading and ever-diminishing free time, where people cannot afford the luxury of being observant at every moment, they may miss various of its messages and subtleties, or even recoil from them. Prominent among these peculiarities is the almost total lack of Christian names and surnames herein. It might be inferred from this that the author was too lazy to come up with convincing names for the characters. For all that, a certain logic does lie behind this superficially odd practice.
In this unprepossessing building, huddled in the central business district of downtown anywhere, names have no significance, and are more often forgotten than remembered. This is a place where one seldom has friends. Rather, one has acquaintances, who may safely be presumed to not always have friendly designs. And, in the fish bowl world of corporate human relations, the names their respective parents bestowed on these now adult offspring are far less important than the functions their bearers perform. In this context, human beings are no more important than the bundle of tasks they successfully carry out on an ongoing basis, and the significance of their bundle of functions within the corporate structure is reflected by just how profitable those functions are to the company. Personal names serve no purpose in this environment. How could they, having been assigned when the proud function possessors were neonates, whose only skills at that age were basic acts such as eating, crying and defecating? To compensate for their initial inadequacies, over the intervening years since their birth, society comes to shape and form these accumulations of bone and flesh into nominally skilled units, so that they may yield labour and profit to the corporate world, turn the wheels of the global economy, and offer sources of revenue for governments. We are, all of us, now no more than an accretion of functions, abilities and/or deficiencies, of greater or lesser worth to the wider world, as the case may be.
Do you deny this, dear reader? Consider then all the numbers you carry around with you - your Social Security number, your Inland Revenue number, your health services number, your bank account numbers, and ask yourself, looking back on your dealings with officialdom during the span of your life to date - which are they interested in, your name or your number? And then look at the respect, or lack of respect you are held in by that officialdom - treatment that directly reflects your overall value within society, measured not only in terms of financial and material assets, and the power you derive from them, but by the title you bear. For why else is it, when you are meeting new acquaintances, that following the initial formality of asking "What's your name?"(the answer to which, let's be honest, most of us soon forget), comes the important question: "What do you do?"
The foyer to the corporate offices are of an unassuming nature. Critics (there is no lack of them) would call it down at heel. Former employees, this particular company's most vehement critics, would prefer the word "shabby". Even the more objectively-minded would be constrained to admit that the environs could do with an overhaul, or even complete replacement. However, those with a fond nostalgia for 80s office decor would find themselves quite at ease with these soiled and shabby surroundings.
The foyer is configured so that customers coming in off the street find themselves walking down a long corridor, at the end of which there is a grubby (the company's management would prefer the adjective "off-white") desk with chipped black plastic trim. The Receptionist staffing this desk is a pretty woman, yet most customers do not have the opportunity to gain an awareness of this fact. As the Receptionist has a busy life, with other pressing engagements in the course of her working day, more often than not it is unstaffed.
It might be assumed that these extended absences would be grounds for dismissal, however she has nice legs, a tight bust, and is well able to maintain the good graces of the middle-aged man who is her direct superior. There is in any case a buzzer which the impatient are welcome to press, acting under the misapprehension that this will contribute towards soliciting service. After ten or so minutes, many of them simply mutter foul words and leave in disgust, but the lucky few of a more persistent nature, who may possibly have grown up in Eastern European countries, or regions that have inherited a Mediterranean culture, will eventually be greeted, if not by the doll-faced Receptionist herself (back from whatever short engagement she had to fulfil in her social calendar), then by a member of the upstairs office staff who, truth be known, has better things to do, but got sick of the ringing sound of the buzzer at the other end of the downstairs button wired into the reception desk and will, if not pressed to far, grudgingly provide some sort of service.
On those rare occasions when she is at her post or turns up, the service Receptionist provides is of a muddling nature. Receptionist is not an easy person to communicate with. She has spent most of her life in London, where she picked up a pronounced South London accent, and speech punctuated with fillers such as "yer know wot I mean?", which she liberally throws into the conversation at points where her interlocutors in fact have no idea what she means at all. Her special command of English and her own inability to comprehend non-English speakers of English (or indeed any English speakers beyond a boundary somewhere just outside London) make her quite a handful to deal with.
If the customer is a hardy soul, he or she will persist, reformulating their words in the hope of eliciting comprehension, or will even ask if Receptionist speaks language "x", this, after all, being a translation company where, one would assume, linguists are fairly thick on the ground.
In the event the customer should desire a service of a complicated nature, or is simply unable to formulate a request in what is, to him or her, a foreign language, and have it understood, then he or she is simply met with a polite, slightly condescending smile, a flutter of eyelashes, and a shrug, appended with the comment "Sorry, I don't understand."
Exotic, handsome men of a charming disposition fare better. With them Receptionist is prepared to stretch that little bit further and attempt to comprehend, even when she does not really, causing her to agree to things she should not. Some clients profit greatly from this, as her inability to conceive of the difficulties of translating handwritten documents in languages such as Greek, Hindi or Russian lead her to underquote. On other occasions, along with the original documents, hopeful clients submit their own translations into English to her, so they can get a cut-price deal. Repeated attempts by translators to convince Receptionist that it is best to reject such advances have failed, regardless of the fact she has been witness to more than one altercation between a client and a translator over the former's optimistic or fallacious interpretations of the content of their documents. There was, for instance, the proud owner of a Brazilian Condamblé qualification who went purple with rage when Marketing Manager refused to change the company's translation to include the word "Doctor" instead of "Practitioner" on the grounds that a course in the arcane arts of voodoo did not constitute the basis for practising Western medicine in this part of the world. And then there was the amateur Russian translator who had to be told politely and delicately by a translator that the words "Father's name: Semen" in his translation of his own birth certificate were not acceptable for immigration purposes, which was why the company had changed his father's name to the less offensive transliteration "Semyon" (Russian for "Simeon").
Such niceties were, simply put, beyond the ken of the Receptionist, who blissfully repeats variations on these mistakes day after day, week after week, whilst wondering why her hard work is so undervalued, and pining for the day when a charming man will come along and take her away from all this nonsense so she can settle down.
* * *
Beep beep, beep beep, beep beep...
Three minutes passed before someone bothered answering the phone. The voice of the individual in question sounded flustered.
"Hello? Tranzcom Translation International. How may I help you?"
"Your Accounts Department please."
"Accounts? Uhh, hang on, I'm not sure what extension that is. I've only got a list of old numbers here."
There came a clunk as the receiver at the other end was placed on what must have been a desk. The caller could perceive office noises and voices in the background. A faint voice; that of the person who had just been on the phone, was perceptible too:
"Does anyone know the new number for Accounts?"
The first reply was not slow in coming:
"Don't ask me, I don't even know my own number these days."
The second response, less of a reply than a comment, was bitter in tone:
"Bloody management, they switch everyone around, change the phone numbers every few weeks, and then expect us to remember where everyone is."
The third response was one of total unconcern:
"Sorry - can't help you there."
"I'll just have to try the old one."
The sound of approaching footsteps was followed by the clunk and rustle of the receiver being picked up and a voice coming through it.
"Hang on, I'll put you through."
The click of a transfer being made was swiftly followed by silence, the sort you hear when a call has been cut off.
* * *
Musical chairs was one of the main pastimes at Tranzcom Translation International. To provide employees and members of junior management with the illusion that they exercised a degree of freedom and control over their lives, periodically various of them were allowed to relocate to different parts of the building.
Above and beyond the fundamental motive just mentioned, a range of reasons existed for such changes. Someone might have been thinking that their corner or cubicle was too hot, too cold, too sunny, too dark, too small, too large, too noisy, or maybe (in the case of the company's innumerable gossips) too quiet. Intermixed with these reasons were considerations such as ego, power plays and status-seeking. For a person's location in the building, and one's situation therein, marked out your place in the company hierarchy. The possessor of a poorly-illuminated cubicle on a main foot traffic thoroughfare, enjoying access only to a phone shared with two other unfortunates, was obviously of lesser importance than those who had their own offices on the top floors of the building which, being closer to the Heavens, lent their occupants a degree of exaltedness they would not otherwise have enjoyed.
Due to these varied superficial factors and the main underlying one, every few weeks or months, those among the staff of a nomadic disposition decamped and relocated. Given that the available amount of office space was finite, and was already fairly densely populated, others would have to move to satisfy these nomads' whims. Here was where the real test of an individual employee's power and status lay. Those that had clout with the people upstairs were nearly always able to get those that did not to move. As one might imagine, in those instances where a much-coveted position was at stake, the comings and goings, negotiations and arguments, not to mention the back-biting and sometimes back-stabbing, could assume considerable proportions.
In spite of the company's predilection for producing obtuse statistics of questionable usefulness, the cost to Tranzcom Translation International in terms of wasted time spent negotiating, bickering and shifting when the people in question should have been working, was not something that the firm's Accounts Department chose to calculate. It may however be safely stated that the cost entailed must have been considerable - far more than the waste caused by people leaving office lights and computers switched on when they rushed off home in the evening, and which management repeatedly raised at staff meetings as being an issue of great consequence.
Here Tranzcom Translation International was not operating purely in economic terms. In its indulgence of musical chairs, the firm demonstrated itself as a venue for social interaction in its purest form, unshackled by questions of money, as the endless shifting had nothing to do with work, and everything to do with human interaction and interrelations in their primal form. For the behaviour of staking out territory is a pursuit that goes back to our primate ancestors, and which will doubtless form the core issue behind many an intergalactic war to come.
* * *
Beep beep, beep beep, beep beep...
It only took them two minutes to get around to picking up the receiver this time. The same person with the stressed-out voice started speaking.
"Hello? Ahh.... Tranzcom here. How can I help?"
"Accounts please - you cut me off last time."
"Oh - sorry! Just a moment."
This time the handpiece was being muffled by the person's hand, but not enough to conceal the shouted plea "Does ANYONE have the Accounts Department's extension number?"
There was a moment of silence, presumably while someone with a quieter, more distant voice replied.
"Hang on, I'll just put you through."
There came a click, another ringing tone, and then...
"Hello?"
No reason to beat about the bush:
"Yes, I have a query about an invoice you haven't paid. It's been six months now."
"Sorry?"
"I wonder - in any case I did some work for you way back in April: two thousand dollars' worth, and I haven't received a cent."
"I'm sorry, did you want Accounts?"
"Yes, I did."
"Ohh, that explains it then. No, this is the Spanish Department. You want Accounts.... Hmmm."
An imagined finger ran down an imagined out-of-date list of extension numbers.
"Look, they've put you through to me, but I think it is because I inherited the Accounts Department's old number a short while ago. And I don't know what their new number is. You couldn't ring back could you?"
"No I can't. Your secretary doesn't seem to have clue either."
"Well look, I am very sorry about that, but I do have pressing work that I have to do. Got to go. Bye!"
And without further ado, the fellow hung up.
* * *
The fax rolled off the company's fax machine two hours after it had been sent. It was company policy to print out faxes on a delayed basis, in batches, to save time in distributing messages willy nilly throughout the day. This did mean that from time to time rush jobs and urgent messages went unanswered, often until too late, but such messages were considered to hold little importance in terms of the company's overall functioning.
This particular fax did not fall in the category of being an urgent message. At least for anyone other than the person who sent it. Beneath the weighty header of Alfred Pentwhistle, BA, MA, PhD, Translator, was the following neatly typed message:
"Dear Sir/Madam,
I just called you twice about a bill you have not paid which has been outstanding for six months. Both times I was cut off. Please pass this message on to your Accounts Department and ask them to contact me as I require payment forthwith."
This particular faxed page was page 16 of the 56 pages that were printed out in this particular batch. Due to freak timing, Mr Pentwhistle's single page had been sent during the minute or so when a transmission from the Taipei Toy Corporation had been interrupted. The source of the break had been a page jam at the sender's end, disrupting the arrival of a 28-page contract that needed translation from Mandarin into English. It being only natural for the minion concerned not to look at every page in the batch, but to assume that the 28 pages from Taipei had arrived in a block, Mr Pentwhistle's fax passed unnoticed and ended up being dispatched to the Chinese Department, sandwiched between page 10 and 11 of the aforesaid contract, specifically a section dealing with the electronic circuitry for Boffo the Talking Bear. The pages languished unattended in the departmental "In" tray for a day or so, as the Chinese Manager happened to be away on a sabbatical that week. It did however come to pass that the following day the Senior Chinese Translator, taking a few minutes off from a busy day full of translation work, had a look in the tray and noticed this new arrival. Being the Senior Chinese Translator, he had the responsibility of filling in for the Chinese Manager in his absence but, perhaps understandably, he believed that office administration had to take second place to performing his own work. "Senior" had been tacked onto his title as it was found it tended to impress customers, having a much more resounding ring to it than plain old "Chinese Translator": "You have a query about a translation we did? Hang on, I'll put you through to the Senior Chinese Translator." Little was the caller to know that the individual in question was the sole translator in the company's employ who fitted the description "Chinese".
Anyway, Senior Chinese Translator read a couple of pages of the fax; namely the cover page and the first page of the document for translation. The cover letter, written in Mandarin, stated that the Taipei Toy Corporation wanted a special deal on this text, as it was not urgent, and they only needed it by the end of the month. Senior Chinese Translator muttered something untranslatable pertaining to the rapaciousness of the inhabitants of Chiang Kai Shek's misbegotten island realm. Being a native of the People's Republic of China, he tended not to have a very high opinion of such people. He sighed, as he recollected that this bunch were very slow payers, and were known for their habit of not paying in full, claiming bank charges, foreign exchange rates and all manner of other reasons for their payment shortfalls. He imagined that when the Chinese Manager returned and contemplated which freelance translator to assign this work to (there being no Mandarin to English translators working in-house), he would not be overjoyed at the thought of having to do work for this company. Senior Chinese Translator even wondered whether the Chinese Manager would accept the job. He pondered such matters for a couple of minutes, then placed the faxed pages back into the tray. After all, it was not his responsibility to make such decisions, and there was no great urgency to the matter. It could wait until the Chinese Manager returned.
* * *
Senior Translator had been with the company so long that none of his contemporaries from those early days of its founding and start-up were still around, with the exception of the General Manager. Consequently, he was senior to the other translators at Tranzcom Translation International both in years and experience, being a good twenty-five years older than most of them. He was old enough to remember the days when translations were cranked out on electric typewriters, with typos being fixed using correcting ribbon, and when editing consisted of going through a text with a pencil, before being sent off to the secretarial pool for the final type-up (when it was a translation into English, that is). Deadlines were set in terms of weeks or months instead of hours and days, and research involved ferreting around university libraries or research libraries, hunting through periodicals and obscure tomes no one else really bothered cracking open, so that an educated guess might be made as to what the right word for a given technical translation might be. Senior Translator had learned to adapt to the changes that personal computers, and later the Internet, had brought to his trade. He learned the hard way the importance of saving text to the computer's hard disk to avoid a crash destroying hours of work. He had also learned the importance of making back-ups on floppy disks to avoid the possibility of losing days' worth of work in the event of his PC committing electronic hari-kari. And, slowly and unwillingly, he had learned the advantages of using Internet search engines to find terms rather than resorting to his worn collection of dictionaries and his prodigious but frequently faulty memory.
Regardless of technological changes, Senior Translator always kept up with the play as regards translation proper, and here he was a true master. He read voraciously: grammar books, technical manuals, textbooks on management and economics (among other topics), newspapers, trade magazines, government reports, insurance regulations - in short, anything of a specialised nature he could get his hands on so that he could maintain his edge when it came to instinctively knowing the right word for a given context.
Senior Translator was the shining model employee that General Manager urged other translators to emulate, pointing to his outstanding abilities, which enabled him to translate fifteen European languages into English, and his unflagging devotion to the hard daily slog that was his work.
For it must be stated unreservedly that Senior Translator was the hardest working employee at Tranzcom Translation International. He arrived at work earlier than the other translators, and frequently left later than them. He would not hesitate to pore over a rough draft during his lunch hour, or proof-read a text translated into Hungarian while the commuter train clackety clacked its way to the dormitory suburb where his humble home was located. Should his read-through not have been completed by the time he had alighted at his station, he was only too happy to finish the job the following morning on his way into work.
For his efforts, Senior Translator received approximately 15,000 to 20,000 dollars more per annum than his fellow translators. Yet, when all the hours of unpaid work were added up, and his phenomenal output was taken into consideration, as well as his sheer versatility, he was the most poorly treated, poorly paid drudge of the lot of them. He had some inkling of this but nonetheless, year after year, persisted with the same old routine, drawing satisfaction from the knowledge of a job well done, and the feeling that he was an important cog in the corporate machinery.
And this he was. With a minimum annual outlay, Tranzcom Translation International was able to feed and house the proverbial goose that laid it golden translation eggs.
Few and far between are native English speakers who have not only pierced the mysteries of languages such as Finnish and Hungarian, but can actually construct good quality renderings in English of technical and commercial documents written in those languages. Fewer still are sufficiently well-acquainted with Czech and Polish to be able to manually insert correctly accented characters in texts written by housewife translators who have yet to master the intricacies of typing their own languages correctly in a Windows or Mac environment. In short, Senior Translator did all the tricky work in languages that no one else seemed to know, still less most of the amateur translators that Tranzcom Translation International tended to employ on a freelance basis in order to cut costs.
Not that "obscure" languages (or in other words languages obscure to those for whom their speakers are a geographical footnote in the broader scheme of things) were the only things Senior Translator had mastered. He had studied Spanish and Italian at university, and could handle complexities in any of the Romance languages (including Romanian) that would leave many a native speaker perplexed. He was a fount of knowledge on all manner of topics, and was well able to provide clueless Chinese and Japanese translators with missing links in their knowledge of English, in addition to having an excellent knowledge of a whole host of specialist fields.
Senior Translator's importance to Tranzcom Translation International was such that, on those rare days when he phoned in sick, all hell was sure to break loose. Major projects would have to be put on hold, or even turned down, for want of the one person with the skills to ensure their successful completion. General Manager made sure that his star employee, by contract, was only entitled to the statutory minimum number of annual days of leave, arguing that any more time off would be detrimental to the good of the company, and pointing to his salary as more than adequate recompense for this inconvenience. Consequently, Senior Translator was one of the least-travelled members of the translation staff, and always listened attentively when a colleague who had returned from holidays took the time to tell of his or her adventures.
* * *
Newby was puzzled by the environment he found himself in. Little seemed to make sense. Oh, there were systems in place, yet there were days when it was almost a miracle if anything worked at all. The only thing that chugged along infatigably was General Manager, running here and there, putting his finger in the soup being concocted by his staff. Even Newby was becoming aware of the gap between his pretensions to effectiveness and his actual abilities. Then there was his behaviour. He behaved in the manner of a charismatic dictator who had risen from the ranks of his tribe by artifice and smooth manipulation. It showed in the way he treated his employees. On the face of it, they were all his golden boys and girls, until some transgression, real or imagined, sent him into a fuming rage. His other disturbing trait was his habit of treating his female subjects as concubines. More surprising was the acquiescence of his victims. Newby could not work out just who was manipulating who in this ritualistic exchange of sexual services for career favours. It was troubling that such carryings on could occur in a modern workplace.
Being a moral sort of person, there was much at Tranzcom Translation International to shock Newby. The managerial prerogative of two- to three-hour lunch breaks solely on the grounds that such baubles of prestige were there to be taken by those with sufficient status in the corporate heap, for instance. Woe betide a translator presumptuous enough to take more than the regulation maximum hour off lunch though.
Newby's problem was that, unlike other people, he seemed to get more worked up about these everyday injustices. It was a measure of his naive faith in a just world that had somehow survived into his adult years, unlike other people, who usually found their naive faith in goodness crushed at some point in their childhood or adolescence by the cruel unfairness of egocentric grown-ups and the social structures they unquestioningly inherit and adopt.
The outcome was that Newby stood at a disadvantage compared to other employees at Tranzcom Translation International. He had qualms about stealing office supplies and stationary. He would never say ill of anyone, regardless of any calumny they might have spread about him. At times Newby felt like one of the early Christians, silently maintaining faith in a greater good, whilst the barbarians around him lived up to their name and offered a breathing testimony to the ugliness of human nature.
This made Newby an easy target. Initial feelers sent out by established staff members verified the harmlessness of this new arrival, in addition to his passiveness, characteristics which were duly noted. The one-sided oneupmanship that ensued was, as they told themselves in their rare guilty moments, something Newby only had himself to blame for, given that he never stood up for himself.
There was speculation as to whether he was stupid. After all, anyone can get university degrees - it is not a sign of any great intelligence - just that you know how to provide the right answers to a relatively limited number of lecturers, and can package those answers in a form palatable to them. But no, lack of intelligence was not Newby's problem. Instead, it was his misplaced faith in human nature. His unspoken trust in the credo that generally people were good, and would do the right thing. It was an assumption that was to be severely tested during his time at Tranzcom Translation International.
* * *
General Manager dreamed. He dreamed of a company staffed by pliant workers with smiles on their faces. Workers who would follow his every beck and call at any hour of the day. Female workers. Curvaceous workers. Willing and able workers. Cheap workers.
And an office building of great proportions. A gleaming tower, with the reception and marketing department on the lower two floors, a floor for each of the major languages, a floor for the Graphic Design Department, one for Personnel and, at the top, his very own penthouse suite, with all the fittings and conveniences a busy General Manager might require. He could picture a plush executive office, with a minibar and a comfy divan. An impressive boardroom was to be found in a side room, with big black leather chairs provided; a venue for deliberating and making weighty strategy decisions. And, tucked away, unknown to the staff, there was a small bachelor's pad for late night entertaining.
The building was topped off with a revolving corporate sign in bold neon, permanently illuminated: a beacon of prosperity and dynamic business contact. A model for others to follow, a ...
The phone rang.
"Hello?"
The voice on the line felt like an unpleasant buzzing in his ears.
"You mean the downstairs copier?" It's on the blink again? Where's the serviceman this time? No, I know what they're like. Don't bother, I'll give them a call myself."
* * *
Marketing Manager led a double life. Most of the time he was a pillar of the community. Having had societal values instilled in him at one of the country's most respectable boys' schools, as well as by his reputable family, which had made a name for itself in a wide range of professional endeavours for a good century or so, Marketing Manager progressed with ease from being a Cadet leader and a choir senior to managing local Rotary functions, and playing a key role in Lions fund-raisers. Through his old school connections, he had an entree into high places in the business sector, and even into government departments. What gaps there were in his net were closed over the years through unflagging networking, socialising and flesh-pressing. His was a life that served to epitomise the maxim that it was not what you knew, but who you knew, that counted. This was a trump card that he played to great effect in his business dealings, time and time again.
He had found his way to Tranzcom Translation International at a fairly early stage in the company's development, and had stuck with the place, ingratiating himself to General Manager through his submissiveness to his whims and moods, and due to his solid, although not outstanding, performance with regard to attaining new clients. His position provided him with sufficient social cachet to hold his head high when encountering old school chums, even though to himself he conceded at times that some of them had done a lot better, and had gone a great deal further, than he had managed. This was an admission he would make to no one else, not even his wife, who saw his position as constituting the minimum level of achievement that enabled her to maintain face with the old girls from her almer mater, which had once been one of the more respected girls' schools in the country.
Marketing Manager's wife was the Head Librarian at the City Library. Her schedule was not so busy that she was unable to call her husband at work on a regular basis, to ensure that he was alright, and enquire as to his whereabouts and what he was doing. She also liked to make sure that he had eaten the cut lunch she regularly prepared for him, and confirm what time he was coming home. Marketing Manager responded to such phone calls with effortless devotion and love, telling his wife exactly what she wanted to hear, expressing his affection, and always exuding joy at the prospect of that happy moment, at the end of the working day, when they would be reunited. Such reunification, more often than not, would be in the context of some social gathering or outing involving members of their social caste, and attendance of an opera, ballet or orchestral performance, a play, or even a film, provided it was a quality production.
It may be seen that this is a tricky setting in which to lead a life of deception, yet Marketing Manager achieved such deception, not with ease, but in any case sufficiently well enough to fool his wife, and a good many of his colleagues and members of his social caste.
The crux of the deception hinged on the need to keep from the wider world the knowledge that he was, as a matter of fact, what is known ungraciously in some quarters as a "screaming bender". Here the politically correct among you will erupt in fury at such vernacular. No? Then you must be one of life's immoderates - the sort who goes on pub crawls and watches his mates light their farts with matches, or even joins in, when they are not telling obscene jokes about ethnic minorities and indulging in other loutish behaviour. For those among you with more advanced social values and an aversion to negative epithets regarding homosexual practices, an apology is hereby extended, with the codicil that this is precisely the sort of term that various members of Marketing Manager's conservative social circle would have used to describe him had they known his preferences when it came to recreational sex. Hence the reason for his reticence concerning this delicate issue.
Here a distinction should be drawn between recreational sex and marital sex. Marketing Manager's marital sex was a minor chore that occurred on a monthly basis upon a date selected at random by his wife. He supposed that this monthly mechanical act officially placed him in the category of being bisexual, although there was so little that was sexual about this chore that he did not feel his homosexuality was in any way threatened. His wife always called the shots in bed, as with all too many other aspects of his life. And he did what he was told - first a little breast rub, followed by some hand stimulation to get the juices flowing, an act which was consummated with good old man-on-top, woman-on-bottom sex. He was careful to follow her instructions whilst performing the act, until such time as she was satisfied, and pushed him off her so she could roll over and fall asleep.
His recreational sex was another matter altogether, involving any consenting male partner who expressed a penchant for penetration of one sort or another, and bodily contacts of a no-holds-barred nature. It will be left to the reader to decide which of the two forms of sex he partook in might be considered more natural, but there was in any case little doubt as to which option Marketing Manager preferred, given his almost daily hankering for sweaty interludes at lunchtime with his latest pick-up, in whatever surroundings might be convenient.
* * *
Originally it had not been such a bad company. In the early days it was a small operation, unpretentious in its scope, and which set boundaries, limiting itself to what it was actually able to do.
Then things reached a certain point; a point at which those running the little company had to make a choice: either to stay small or to expand. They decided to expand, and expand, and expand. That none of the people running the company possessed the management skills to match their ambitions was not considered relevant. That the company was building up overheads as fast as it increased its profits was not considered significant either. No, what mattered was the very act of growth alone.
Tranzcom Translation International kept on hiring more and more staff, yet never seemed to have enough people, such was the pace at which the firm expanded in those heady days. Even at that stage, the company's staff attrition rate was high, a reflexion of the poor working conditions, high levels of stress and burn-out, and management's complete disregard for the welfare of its employees.
There was no planning, no forward projections were formulated, no time line was laid down. The company's management had trouble foreseeing what the next week would bring, let alone the next month or year. Everything was done on a seat-of-the-pants basis, with success stemming from a combination of hope and good luck. And on the face of it, the company was running well for a while, even though had it been allowed, any close scrutiny by an independent analyst would have revealed the grave structural problems such makeshift management created.
Where there was no planning, there could be no continuity. The company's forward progress entailed a series of bumps, jolts and scrapes that combined to give those aboard the corporate vessel a very rough ride, and contributed to the high bale-out rate among staff. Those individuals who jumped ship had no regrets. They simply found work in normal companies and, looking back, considered themselves fortunate to have had the good sense to leave when they did.
General Manager could not tolerate such shirkers. As far as he was concerned, if you were working for Tranzcom Translation International, it was all or nothing. As he worked around the clock at the pace of a madman, trying to steer the corporate tub through a series of storms, he had neither the time nor the patience required to put up with the faint-hearted. Contractual working hours, family commitments, the desire to have a life of your own beyond the company's walls - all these desires counted for nothing in his world. Consequently, being hired on at Tranzcom Translation International might be likened to joining the Nazi Party, or becoming a Communist back in the days before they transformed themselves into social democrats: it was a total commitment, demanding every shred of your strength, your time, and your energy. If you did not go home late and exhausted, you were held to be a slacker, a liability, dead weight slowing down the clunking corporate machinery. General Manager and his underlings demanded supermen, willing to do anything for a pittance, no questions asked, no answers given.
It was hardly surprising that so many chose to leave. The ones that reluctantly stuck it out for want of any better employment options, or from fear of a cruel outside world which, all things considered, was in fact somewhat more benign than Tranzcom Translation International, told themselves they had what it took, and that they had the true grit required to get the job done. They began to believe General Manager's exhortations and hype, his fabulous tales of a golden future, and the illusion of a place for them in that future, where they would find fulfilment working for a bigger, fatter, global version of Tranzcom Translation International.
Ye the exponential growth could not go on forever. It might have, had the company been run by top-notch managers instead of General Manager's flunkies, but as Tranzcom was not one of the lucky companies that enjoyed the optimal growth and optimal management required to capitalise on that growth, the onset of the speed wobbles was foreseeable by anyone other than those aboard the corporate barge, who were too busy trying to steer and bale water to really see what was going on around them.
The strain of it all hit General Manager the worst. Never a man to delegate, he found himself up at all hours, his body propelled by a mix of alcohol and pills to keep him going. Several years of such effort left him looking like an old man, even though he had yet to reach the age of forty-five, and a comfortable retirement was a distant and unlikely prospect.
A life of non-stop pressure and stress has an insidious effect on a certain type of personality. Normal people just crack after a while and walk away, subconsciously recognising the impossible for what it is. It may take them years to overcome the trauma induced by their shortcomings, but most end up extricating themselves not only physically, but eventually emotionally from the source of the trauma. General Manager was not a normal person. He was not a quitter, and although he neither cracked nor walked away, he did pay an emotional price for his persistence. His drinking, which turned to incipient alcoholism, was the most obvious part of the toll taken. Unlike his pill-popping, it was a public indulgence, considered to hold a certain cachet in some circles. In his work hard, play hard life, drinking was what you did to perk yourself up after a hard day's slog; a way of letting loose and having fun. It also had a slowly debilitating effect which, along with his private habit of consuming various sorts of pills, served to impair his judgement, and make his behaviour erratic and more manic than it was in his usual state.
These changes did not occur overnight, and General Manager himself did not notice them. Funnily enough, nor did most of the staff. As Tranzcom's staff kept changing, those within the company who remembered the milder, although hardly angelic, General Manager became few in number. And such was the immediate, constant pressure on their own lives that they failed to remember much of the past. When you worked at Tranzcom Translation International, after a while it all tended to merge into a frenzied blur.
* * *
Alfred Pentwhistle contemplated his e-mail message with satisfaction. Repeated phone calls and multiple faxes having failed to elicit a response from the Accounts Department concerning all the money they owed him, he had decided on a surer method - the one he used to send jobs to Tranzcom Translation International, a company that hardly ever deigned to answer inquiries about its debts, yet was not niggardy in pestering him for a translation in the event of an impending deadline.
The message was clear and concise. Its intent was unambiguous. He firmly intended them to pay him. With that resolution in mind, he pressed "Send".
The message wended its way through the ether, faltered and slowed whilst passing through the bottleneck that constituted the North American segment of its journey across twelve time zones, and finally made its way, several seconds later, to Tranzcom Translation International's Internet Service Provider, from where it was forwarded to the company's mailbox.
The mailbox in question was the company's general mailbox, where all sorts of odds and sods popped up over any given 24-hour period - translations from freelancers like Dr Pentwhistle, messages from clients, and unsolicited advertising for everything from machine translation software to penis enlargement devices, of which, it must be said, the latter attracted more interest than the former, not to mention personal mail to company employees, marketing, business and translation newsgroup messages, and General Manager's daily dose of subscriber pornography, which usually arrived late at night, when he would be able to view it undisturbed without (he thought) anyone ever knowing. Unfortunately though, his schedule was so busy and irregular that he could not always make his midnight rendez-vous with his latest batch of porn, the result being that quite often it was downloaded by someone on the morning shift the following day.
Alfred Pentwhistle's carefully-worded message was queued in-between a message relating to "Big Bouncy Babes" and a message exhorting all and sundry to invest immediately in Chilean forestry. At precisely 9.48 am local time, without having been read or even so much as noticed, Dr Pentwhistle's message was unceremoniously dumped in the trash, along with the spam messages that preceded and followed it.
* * *
Receptionist chuckled. The sight of a suggestive comment reaching her through cyberspace could have that effect. It had taken her only a short while to discover the joys of chat rooms once they had installed the network terminal at her desk in the foyer. The theory was that she would be able to e-mail people with messages should she be unable to reach them on the phone, which was true enough, when she could be bothered. The spin-off was that she gained access to the World Wide Web of sleaze and suggestion. It was a fortunate thing there were so many like-minded souls in the world, or it would have been a far duller place. Receptionist felt happier in her humdrum job with the knowledge she could share things with her new circle of friends, a substitute for the lack of friendship she felt in the office.
This general coldness may have had something to do with her off-hand way of treating employees' friends and family members who called in to say hello and were made to wait, but she failed to see why that should have any bearing. After all, there were other things to do apart from run around after them all day, and the set procedure was clear: no visitors upstairs unless escorted by a staff member. Anyway, half of them only turned up as a pretext to get Tranzcom staff members impromptu breaks at the company's expense.
Receptionist told herself her use of company time and communications equipment was quite justified given that her job mainly consisted of sitting at a desk and waiting for anyone who might come in off the street. Besides, Computer Expert, the corporate IT man, had the hots for her, so there was no chance of being dobbed in. She led him on just enough to keep him thinking that one day he might get lucky. She however had no intention of ever letting him get a leg over. Receptionist much preferred cybersex, unless it came to a good old-style Friday night out on the town, in which case she was just as capable of waking up blotto on Saturday morning in some stranger's bed as a good many other young women her age. Chat rooms were a bit like that sort of scene: there were no obligations. You could lie shamelessly about who you were and what you did, express yourself and just move on. Receptionist loved that freedom. It was just a shame to have to work for a living. She dreamed of a better world where only boring people would have to work, leaving free spirits like herself with the leisure and liberty to express themselves socially with their bodies in any way they saw fit. That would be a world worth living in.
A shadow over the desk roused Receptionist from her reverie. She grimaced, then looked up and smiled while she listened to the schmo wasting her time.
"Just have a seat, I'll call to see if he's available."
* * *
It had been a relaxing lunch. As Newby waited for the lift to reach his floor at Tranzcom Translation International, inwardly he prepared himself for what was to come. That sinking feeling you got when returning to your desk at Tranzcom set in: a sense of gloom and despondency descended over him. Newby did not know what precisely was going to happen this particular afternoon to make his daily life more unpleasant than it already was - only that, whatever it was, it was going to happen.
It was a short walk from the lift to his desk. He had no office - only a noisy corner, where any fleeting silence was disrupted by the sound of people chatting, walking past and generally disturbing his concentration.
Newby hung up his jacket and turned to his desk, where unfinished work awaited him. He stopped. His impending sense of something had turned to the sensation that the event had arrived. He felt some satisfaction at having identified what it was so quickly.
His chair was gone.
For a moment, Newby wondered if he could do without his chair, rather than go through the hassle of trying to track it down out of the dozens of other similar chairs all over the building. But no, he had to have something to sit on, after all.
Newby's one advantage was that the chair was easily identifiable - it was a rusty thing and the back of it had a piece missing. It was the only chair the company had available when he arrived at the firm, and he had already had to fight off a claim from other quarters - the Accounts Department had claimed the chair belonged to them, and had tried to exchange it for a rickety old one you couldn't even sit on.
Newby was still getting over that incident. What offended him most was the presumption that he would not notice that someone had stolen his chair and the assumption he would put up with it.
Following an extended hunt around nearly every room in the building, Newby managed to locate the errant item of office furniture. A part-time Bulgarian translator who had been booked in for an editing session cum interrogation session with Surf Boy (as if the latter knew anything about Bulgarian!) happened to be sitting on it.
"Excuse me, that's my chair."
Newby was annoyed enough not to be worried about butting in.
"Pardon?" The guest was confused.
"Mikola needs it," Surf Boy chipped in, somewhat optimistically under the circumstances.
"So do I. I have work to do."
Surf Boy snorted in contempt. Newby's response was pointed.
"I suppose you were the one who stole my chair?"
"Stole?"
"That's what they call taking without asking."
"I think you should calm down. We only... borrowed it." Surf Boy's smile was thoroughly malicious.
"You went up two floors, walked down to the far end, picked up my chair, and carried it all the way back down here without even so much as leaving a note."
"Well, there's no need to get overwrought about it!"
Surf Boy was enjoying himself. He beamed. The sight of a victim's discomfort did that to him.
By this time the Bulgarian had stood up. The chair was offered for retrieval.
Newby grabbed it and lugged it away. He accidentally hit his hand on the door frame as it was a narrow squeeze, but did not let out any sign of pain.
Surf Boy's parting shot was wasted as Newby was already out of hearing range: "He's a bit unbalanced, that one. I think he could do with some counselling."
* * *
Strangefellow was newer than Newby, yet his newness was not his salient feature. His nickname had arisen out of an oft-repeated remark uttered behind his back - "Strange fellow, isn't he?"
Initially greeted with the standard semblance of civility accorded by established staff to new arrivals, within a few weeks reactions to Strangefellow had transformed into uniform hostility.
It might have been his offensive remarks regarding people's appearances. For instance, any male member of staff who had recently had a haircut would ritualistically be asked "So you've been shorn then?" The first time the remark merely had a grating quality about it; after having been voiced a dozen times, it offered a clear sign of a truly unpleasant character. Then there was the temp who filled in for a few days at the front desk because Receptionist's aunt had supposedly died, who got called the "Orange Roughy" by Strangefellow, a reference both to her hair colour and her less than handsome appearance. She was an easy target for Strangefellow - a transient staffer with no status or influence. His snide remark did not go unnoticed however. Put-downs and negative remarks were par for the course at Tranzcom Translation International, yet it was not the done thing to express them as openly as Strangefellow tended to.
Newby had the misfortune of being seated near Strangefellow. Initially he was agreeable enough, and then the agreeableness shifted to another plane: Strangefellow became so agreeable he had in fact become annoying.
It was difficult to pinpoint what was most annoying about Strangefellow. He had this nebulous quality that was hard to tack down. That in itself was annoying. Were Newby asked to state precisely what it was that he found so annoying about Strangefellow (not that he ever would be, such was the lack of interest in his opinion within Tranzcom Translation International) he would have been hard put to answer convincingly.
In themselves, the things that annoyed Newby seemed superficial, and merely circumstantial when held up as the grounds for a deeply abiding dislike. That Strangefellow kept asking him silly questions was not much in itself. It was the tone of voice in which the questions were asked, the repetitiveness of the questions, and their sheer inanity.
Here several examples would have been offered by Newby by way of circumstantiation, had anyone bothered to ask. Newby had an abundance of material in support of his case, but all of it was fairly easily discounted as benign or harmlessly intended sociability, rather than as signs of an incipient sociopath.
For example, there was the fact that Strangefellow greeted Newby each morning with the question "What did you have for breakfast?" The first time around, Newby thought this was an odd question, but answered "Two pieces of toast".
He was even more surprised at the next question: "What did you have on them?"
"Raspberry jam". He gave the answer almost begrudgingly, wondering what possible use Strangefellow might have for such trivia.
Stupefaction was all Newby could find within him upon being asked the third question: "Was it nice?"
Bear in mind that this questioning first came at an early stage of Newby's unwilling relationship with Strangefellow, before he had formed an opinion about the guy. "Was it nice?, a simple three-word interrogative, became one of the turning points in their relationship: it was the moment at which Newby twigged to the fact that there was something not quite right with this man.
Strangefellow's tone of voice in asking "Was it nice?" was that of one close confidante to another, perhaps relating intimate details about sex with a girlfriend or mistress. There was a sort of eager connivance in his inflection that made Newby wonder what sort of queer fish he had on his hands. The fact that subsequently Strangefellow publicly came out of the closet to the whole office is not what Newby even unwittingly meant by "queer". No, he was thinking of "queer" in the sense of "strange", "not normal", and "beyond the pale". Asking someone whether his two pieces of toast with raspberry jam on top were "enjoyable" was distinctly queer, in the sense of the word prior to it acquiring homosexual connotations. It was the type of question an alien who has assumed human form might ask when he was still tackling that learning curve in relation to human social interaction.
Newby half toyed with the idea that Strangefellow may indeed not have been of this world, having been sent here for some mysterious purpose, yet no undercover alien with any intelligence would draw attention to himself the way Strangefellow did. An alien would have the capacity to gauge that his remarks were ill-placed, and would have improved his conversation openers over time. This was not the case with Strangefellow. He persisted with the same questions time after time, day after day. He had no self-correcting mechanism and no judgement, or it may have been that he deliberately refrained from exercising them.
From this time onwards, Newby became increasingly aware of strange processes at work in his neighbour's head. There was an element of the obsessive-compulsive in Strangefellow's personality. For one thing, he was obsessed with the time, even though oddly he did not own a watch. Given that watches are not an expensive item these days, and that a timepiece of some description would have been an appropriate thing for an individual so obsessed with time to be the owner of, Newby was given pause to wonder once again about this person who had been thrust into his life. Tired with his chronological questions, Newby pointed out to Strangefellow that his computer had a clock, and a read-out of both the time and date was just a click of the mouse away. Far from being thankful, Strangefellow appeared disappointed that he would no longer have plausible grounds for pestering Newby about what time of day it was.
Strangefellow nonetheless persisted with the daily breakfast-related interrogation. To underscore its hollowness, Newby gave exactly the same answers to each question every day. The expected comment eventually came: "You don't have a very exciting breakfast, do you?"
"Nor you an exciting morning conversation."
Strangefellow stopped to think about that one and fell silent. Newby was evidently not all that he appeared to be. He had shown a degree of sarcasm that had given Strangefellow something to reflect about.
So Strangefellow shifted his food-related line of questioning to lunch time, and over several tension-packed days, failed to produce anything more exciting on a culinary level than two cheese sandwiches as a conversation piece. Strangefellow had to bite his tongue to hold back from passing comment about the culinary monotony this entailed. Newby could see he was straining, but he did not crack.
Instead he changed tack again. Questions about dinner were out - the office working hours did not provide him with the opportunity to plausibly pose them. No, he was more insidious than that. He chose a topic so omnipresent that it could not be avoided: translation. His questions were, to put it mildly, inane. They ranged from "Do you say "trade" or "commerce"?" through to "Do sheep have vaginas?" They were rambling, silly queries of the sort that a five-year-old with a large vocabulary would ask a long-suffering parent. Each one was a little gem of stupidity in its own right, possibly calculated to annoy. Actually, very likely calculated to annoy. Combined with these came a barrage of word-related questions that a flick through one of the company's many dictionaries would have answered in short order. The overall effect was that Newby found his working day subject to constant disruptions, above and beyond the multitude he suffered already. Now Newby could not establish a train of thought regarding his own work without it being derailed by a query about how many "s"'s there were in Mississippi, or why in English people persist with spelling Marseilles with an "s" when the French never spell it that way, and so on and so forth.
To step the pressure up a notch, Strangefellow took to emitting extraneous noises to himself to fill in the gaps between his question-mongering. He developed various ways of doing this and, having built up a repertoire, shifted from style to style with the exuberance of a budding virtuoso. Over time, his range developed to symphonic proportions, from the rhythmic drumming of his fingertips on his Formica desktop, through to uttering out aloud his "tra - ns - la - shuns as he ty - ped them as if he could not rea - lly think with his mo - uth clo - sed and ty - pe at the sa - me ti - me". In between came a stunning range of vaguely musical noises calculated to distract and annoy, including, among many others, tapping his teeth with his thumbnail, humming show tunes out of key, and noisily (as well as tunelessly) mouthing the chorus of the latest top ten hit.
Newby decided by this time that enough was enough. There was no doubt in his mind by now. Strangefellow was simply a whacko deviant (and here no reference of a sexual nature is either being made or intended) out to disrupt and disturb.
Newby put up with this performance for a couple of weeks, then decided he had had a gutsful. His work, a strain at the best of times, was suffering. Strangefellow's humming and miscellaneous noises were a greater distraction than he could bear. His retaliation came in the form of a Walkman and headphones (well padded, to keep out external noise). Newby also bought along some music - punk and heavy metal, for the purpose of both invigorating him, and erecting a sonic wall behind which he could shelter from Strangefellow.
For peak effect, Newby only pulled out the apparatus when Strangefellow started making a nuisance of himself, which was usually anywhere from five to fifteen minutes into the working day. Newby did not turn around, he just placed his headphones over his head and pressed PLAY.
The sound washed over him. Strangefellow's noise was obliterated in a trice. The effect was reassuring. Newby had asserted control, however minor, over his otherwise miserable existence. He felt he had taken the first step towards shifting to a higher plane of existence - one where an individual could gain a sense of bliss and greater self-awareness.
The bliss did not last. It was interrupted by a tap on his shoulder. Newby turned and saw Strangefellow's lips moving, but blissfully failed to hear a single word he uttered. Making a show of it, Newby reluctantly pulled the headphones off.
"It's a bit loud." Strangefellow looked annoyed. This was war, and he was not going to submit without a fight.
"Really, well I only put these on because you can never shut up and leave me in peace."
Newby placed the headphones back on and returned to work. Strangefellow just stood there for a while, then admitted defeat and went back to his desk.
* * *
Surf Boy glowered at the screen. Newby was going to pay for being such an upstart, for being better qualified, and for being presumptuous enough to think he was any good at translation.
"Liaison bureau" for "bureau de liaison"! Ridiculous! Everyone knew it was a "co-ordination office"!
And he kept using "which" instead of "that"! Whatever next? Followed by a sentence that is too short. Everything has to be more explicit than the original - everyone knows that. Plus it bumps the word count up, which makes Accounts happy. So what then does this cretin think he is playing at, trying to be clever and concise?
No no no no no no no! You don't do that! The sucker doesn't stand a chance really. Untrained, new to the company, doesn't know the ropes, and he has no one high up in the hierarchy to defend him. He's cooked meat. All I have to do is tell management about how I have to keep rewriting his translations. They won't want details, and they won't bother looking at his original copy - given they know nothing about translation anyway, they wouldn't be able to come to an independent judgement, so they will go with mine.
And if I continue the process enough times, it will sink in that he is not up to scratch. It won't take long - a few months at most.
* * *
The job was, on the face of it, simple enough: a one-word translation. The word in question was "place" - to be translated into sixteen European languages. The job had been sent out the previous evening to a whole range of translators of languages that were not done in-house. The remaining languages (French, Spanish, German and Italian) were done on the premises. And now all the translations, in sixteen Word files written in the different languages that the client had requested, were sitting on the company server, while the print-outs - one for each language - were sitting in sixteen different manilla folders, each with its own cover sheet featuring the name and the particulars of the job and the translator in question.
Senior Translator was worried. He looked at the end client's job sheet, which had been sent to Tranzcom Translation International. Beneath the fax header and the sender and recipient's address details were the client's instructions: "URGENT ASAP - Please translate the following into Romanian, Bulgarian, Polish, Russian, Turkish, Hungarian, Swedish, Norwegian, Danish, Dutch, German, Portuguese, Croatian, French, Spanish and Italian: "Place"."
Senior Translator opened various of the language folders to check what spin each of the translators had given the word "place" and winced. It was exactly as he had feared.
Above and beyond the fact that none of the formatting was standardised (the French Translator had left the word in lower case, while the Italian Translator had italicised it, the Russian translator had written it in bold and so on), they had all come up with different translations: place as in "spot", place as in "location", place as in "public square", place as in the imperative of the verb "to place", and various other imaginative options. The Hungarian Translator had an odd word that Senior Translator could not identify off the top of his head. He got up, walked over to his heterogeneous shelf of reference books, and pulled out a thirty year-old Hungarian-English dictionary in a grim Communist-era binding. Having flicked through the pages to the appropriate word, Senior Translator discovered that the Hungarian Translator, perhaps with his evening meal in mind, had supplied Tranzcom with the Hungarian word for "plaice".
Senior Translator shoved the dictionary back onto the unruly shelf, narrowly avoided slipping on one of the papers scattered across his office floor, sat down at his desk, and buried his face in his hands. He ruminated a little, and decided there was no helping it. The end client's fax would have to be returned with a polite covering note asking specifically what she meant in this instance by the world "place", and what the context for its use might be. Was it a word missing out of a previously translated sentence? Senior Translator felt horror as that thought washed over him. How to explain to a businesswoman (who probably had trouble with English) that you can't just slot in a missing word without knowing the grammatical context and syntax of the sentence in which it was to be inserted? He hoped it would not come to that. He typed the message himself, but avoided writing his name on it. That was Office Manager's responsibility. She was the one who dealt with this particular end client, an overbearing South African woman, given to ringing up select individuals at Tranzcom (anyone from General Manager through to the lowliest translator), and abusing them with farmyard language fresh off the veldt, some of which, being either Afrikaans or just slurred, was thankfully unintelligible.
Senior Translator sent the message to Office Manager via the in-house e-mail system. Her state of organisation being what it was, she probably would not get on to it for a few hours, but given that the client was in a different time zone, that would give them some leeway. The job would not get completed today in any case. Once the reply came back, the intent therein would have to be conveyed to the various translators. Given that some of them were simple-minded, others were plodders and, God give us strength, others were just plain thick, the cumulative man-hours of work involved in sending them all faxes and e-mails and ringing them up when they rang in leaving messages for absent or uncontactable staff saying that they did not understand, would destroy any likelihood of this particular piece of work clocking up anything other than a major loss.
Senior Translator looked up at his weekly planner, pinned above his desk, then looked down at the job number. He wrote the number in and blocked out three hours for tomorrow afternoon.
It was a great deal of trouble to have to be put through for one word.
* * *
Strangefellow was not easily surprised, but there were exceptions. Today, as usual, he had work to print out. Usually this entailed pressing the "Print" button on-screen with his mouse, followed by a short walk down to the far end of the corridor where, depending on the length of the document in question, it would either be waiting for him in the printer's tray, or would be in the process of being spat out, page by page, when he arrived.
At Tranzcom Translation International, there was a communal printer on every floor. The logic was that this provided effective coverage of user needs, and reduced infrastructure costs in this particular area to a minimum. The staff did not, as it turned out, mind too much either, as walking to the printer gave them an excuse to leave their work stations and socialise. Other companies had the water cooler and coffee machine as an excuse for their employees not working. On top of those, Tranzcom had gone further by giving its employees the option of mulling around scarce, remotely located printers. Here one could not even be accused of time wasting: "I'm just waiting for my translation/report/profit analysis to print out. There must be a print queue though - it's taking such a long time."
Hence Strangefellow's surprise when he reached the printer station at the end of the hall, only to observe that there was no printer. He stopped, the way you do when a familiar piece of office furniture has suddenly vanished. Could it have broken down and been taken away for repairs? Strangefellow went back to his work station, half expecting to see an error message on the computer monitor, given that there was no printer for the text to be printed out on. To his dismay, there was no such message. Nor was the file in question still queued for printing. This mean that his print-out had actually been spat out in paper form somewhere in the building.
Like many of his colleagues, Strangefellow saw no reason to use a telephone when additional time could be used traipsing up and down a few floors to talk to whoever it was they thought they needed to talk to. His leisurely amble down several flights of stairs when he could have taken the lift was another common-place act of time wasting. Had he been asked to justify it, Strangefellow would have muttered something about needing the exercise.
Computer Expert did not appreciate being interrupted, He was on-line looking for walk-through details for Soldier of Fortune, his latest videogame purchase. He needed to know how to get past these three Russian machine gun nests and a tank without getting blown away in a hail of murderous fire. Needless to say, he cleared his screen of anything incriminating before Strangefellow got close enough to his desk to see what he was up to.
"What's happened to our printer? I just tried to print a file out and it wasn't there. Has it broken down?"
"No, it has been removed."
"So what am I going to do if I want to print out something?"
Strangefellow should have said "we", as everyone on that particular floor was in the same predicament, but thinking in terms of number one was a reflex that he had honed somewhat during his time at Tranzcom Translation International.
"I've routed all the terminals on your floor through to the level one printer."
Strangefellow's eyes widened.
"That's two floors below us! Are you telling me I have to walk down a corridor AND four flights of stairs every time I print something out? That's crazy!"
"It can't be helped - the printer on the floor below yours isn't up to the job of handling more terminals - it's too old.
"But why did you take our printer away in the first place?"
"It was needed elsewhere."
He wasn't exactly giving away any clues, was he? Strangefellow was not going to be given the brush-off.
"Where exactly?"
"Personnel Manager needed it in her office."
* * *
Personnel Manager felt she had a difficult life. Time was always lacking as there was so much to do. Her importance and status within Tranzcom Translation International had been recognised in the form of the assignment of one of the company's coveted status symbols: a proper office, complete with her own computer and now a personal printer, not to mention a telephone with her very own direct dial line to the outside world. She smiled as she gazed at her new printer. It was much more becoming of someone of her station to have her very own dedicated printer. There were all those confidential files that had to be printed out, and it was not as if the translation staff really needed another printer that much. Various translators had complained about the printer being appropriated for her office, but such people were lightweights at Tranzcom. Personnel Manager knew this, and so did General Manager, who was the one who had decided to grant her this particular privilege. For their part, the translators merely suspected their lowly status, even though they had evidence of it such as the printer thrown in their faces on a regular basis.
Personnel Manager felt all stressed out. It was that time of year when contract negotiations took place, and which for her entailed the bothersome task of exhuming personnel files and attempting to work out what privileges and concessions, salaries and fringe benefits had been allocated willy nilly to whom. The task was overwhelming. As she had only been holding down her highly responsible position for a few months, it was burdensome for her to have to shuttle back and forth between various people in the corporate hierarchy in an attempt to ascertain why such and such a person had been granted free airfare for her annual trip home to see the folks in Bolivia, while no one else on the staff enjoyed such a perk. General Manager claimed it was a special reward for special duties well performed. In light of the curvaceousness of the translator in question, and General Manager's preference for bedding female staff members, Personnel Manager could well speculate on the nature of the services rendered. Still, she mused, she had had a few flings of her own in her time, and could understand his approach to employee incentives.
Her sweat-soaked bare-flesh reverie was broken by the ringing of her brand new telephone. The voice was a familiar one - that of a life-long friend. They had yet to decide where to go for lunch. It would be a long, complicated, drawn-out decision, the making of which would be interspersed with topical gossip about mutual acquaintances and company employees. Work could wait for the moment - there were more important things in life.
* * *
The page came in from a client in Washington State. It was eventually collected from the fax machine's tray and handed to Office Manager. She glanced at it, stopped, and looked again, more closely this time. There were only three lines of text in some foreign language, which the client wanted translated into English, but she could not identify what language it was. Feeling frustrated at the inconvenience and time it would take out of an already madly busy day, she trooped down to Senior Translator's office. Sure enough, he was at his post, frantically translating some Dutch financial papers. He stopped in mid-sentence and listened as she explained the problem, then had a look at the page himself.
"It's a shame there's so little text - it makes it harder to identify what it's written in. It could be Occitan, from the south of France. It might even be Catalan, Piedmontese or Romanche, from Switzerland. There are no other clues from the client, I suppose?"
She shook her head.
He shook his head too. "I could probably translate it, even without knowing what it is written in, but we can't send back a text headed "Translation from Mystery Language". Try the Spanish, French and Italian translators. Maybe one of them will know."
None of them did. Office Manager went back to Senior Translator.
"How about," she helpfully suggested, "we simply head it "Translation into English" and leave them to sort out the rest."
And so it came to pass that Tranzcom Translation International sent out its first translation of Mystery Language X.
General Manager was delighted at the effort made over the three lines in question, viewing it as a sterling piece of courage and fortitude in the face of adversity: "The buggers have got a good translation; it's not up to us to tell them which language it is if they're so ignorant they don't know."
Senior Translator wondered what they all thought they were playing at, but as he more or less understood what the mystery text said, he was happy to see that particular translation sent off to the client. He just hoped there would be no awkward follow-up questions that might expose his linguistic flight by the seat of his pants.
* * *
Newby found Russian a difficult language to translate. It was not so much the language itself, but rather the spin people put on it when transforming it into English.
And as a newcomer it seemed he had a lot to learn. Particularly in relation to basic things.
Take names for instance, The various sorts of names - place names, and people's names - could pose real problems for a novice such as himself. Was it Sevastopol or Sebastopol? Kiev or Kyiv? Kishinev or Chisenau? Lvov or Lviv? He simply could not work it out. One week he was being told by Senior Translator that if "Sebastopol" was good enough for Lord Alfred Tennyson, then it was good enough for the rest of us, and the next week he was being berated by some editor for the use of such an antediluvian spelling. As for Kiev or Kyiv, well it seemed to depend on whether the client who had the place on his birth certificate was Russian or Ukrainian, or perhaps it hinged on whether or not the individual in question was born under the Soviet Union rather than in independent Ukraine (and, lest we forget "the Ukraine" is a no-no these days, as the natives find it insulting). With Kishinev or Chisenau, the same arguments applied, except you have to replace "Ukrainian" and "Ukraine" with "Moldovan" and Moldova.
As if the place names were not bad enough, the personal names were even worse. Victor or Viktor? Ekaterina or Catherine (or even, heaven help us - Kate)? But worst of all were the names that ended in a diphthong. Was it to be Yuri, Yurii, Yurij? Anatoli, Anatoly, Anatolii or Anatoliy? Senior Translator, who took it upon himself to teach Newby all the ins and outs, had this habit of telling him the rule was such and such one week, only to change his mind and emphatically insist on a completely different ending the next week. In addition to which, he tended to use different spellings for the same spellings in Russian, depending on the name in question. For instance he liked "Yuri" as a spelling, yet saw no inconsistency in referring to Yuri's father as "Andrey" in the next line of the same document. When questioned about these discrepancies, Senior Translator would become annoyed, swearing there was no inconsistency, yet he somehow never managed to articulate his system into anything more than a series of conflicting, confusing recommendations.
To compound the level of complication, there was also the customer's wishes to be taken into account. Overall, Newby found the whole thing quite maddening. Whenever he came across a name for translation from Russian, chances were that his spelling of it was going to be changed by an editor, or the client. And such changes had nothing to do with reasons of right or wrong, even though the changes were invariably presented to him in those terms, the underlying message being that as a novice he would have to do better. Newby found himself wondering if they handled such matters better in professional translation companies, where logical consistency held sway over arbitrary rulings, made pell-mell on the basis of a sliding set of prescriptive judgements.
* * *
Beep beep, beep beep, beep beep.
It was an internal call. Marketing Manager involuntarily stiffened as he heard the secretary mention the name of the caller and his firm. They were big cookies. He took a quick breath as the call was being put through to him.
"Hello, yes that's me, the Marketing Manager here at Tranzcom Translation International... Oh, you want to know a bit about us?"
"Yes, well we have been in operation for ten years now, and we're the largest translation company in the country."
"You weren't aware of that?"
"Oh them! No - Johnny come latelies I'm afraid, and they don't have half as many staff as we do."
"So what was it you needed translating?"
* * *
General Manager waved expansively. "And here we are going to install new offices - each designed to suit your individual needs. We fully expect work to start by the end of the year."
The assembled group of translators experienced a sudden enthusiasm drain. "By the end of the year." This was, as past events had shown, a phrase that actually meant "possibly at some indeterminate time in the future, but in all likelihood never".
French Translator piped up from the back of the group: "Will the walls go all the way up to the ceiling, or will they just be new cubicles?"
Everyone was united in uniformly loathing cubicles. They offered neither quiet nor privacy, and you felt like a rabbit sitting in a hutch when you were in one.
General Manager smiled. "They'll go all the way to the ceiling."
"And what about sound proofing?" inquired German Translator.
"Yes, there will be sound proofing."
What this actually meant in real terms was anyone's guess.
"What about the doors, will there be locks?" asked Spanish Translator.
"Oh yes - doors with locks, rest assured."
No one believed a word of it, but it was fun asking, and the longer they kept General Manager talking, the longer the time they got to spend not working.
* * *
Beep beep, beep beep, beep beep.
Marketing Manager reached over to pick up the receiver. He raised a triumphant clenched fist with his free arm as he heard the secretary tell him the name of the person he was about to talk to. A very big outfit indeed, representing a major Japanese firm. The guy had actually decided to respond to his calls! Marketing Manager smiled as he thought about how much money this one could be worth.
"Hello, yes this is the Marketing Manager speaking."
"Oh really? Well I'm glad you called."
"Yes, well, as you may know, we are the largest translation firm on the continent."
"We've been in business about 15 years now. And we offer a wider range of language combinations than any of our competitors."
"Yes, and with the requisite experience to back that up."
"I would very much like to arrange a meeting so we can discuss what you had in mind. Talking on the telephone can be a bit impersonal."
* * *
Once Newby had turned the corner at the end of the corridor and was well out of earshot from the coffee dispenser, Surf Boy ventured to state what he really thought about his new workmate.
"He's bloody useless, that prick!"
"Oh, I know," nodded French Translator in sympathy. "I don't think he has a clue."
"God only knows why they hired him. It's not like he either does, or is capable of doing, any real work."
"Maybe Personnel Manager wanted a leg over him."
"Or maybe she already got one over," smirked Surf Boy.
"Him and anything else with pants on. It's only a shame she can never keep her trap shut, which meant if you did actually sleep with her, within twenty-four hours everyone in the building would know."
They fell silent as they mulled that one over for a moment or two. Surf Boy broke the silence.
"What bothers me is that he's so damned qualified. How did a halfwit like that get so many degrees and diplomas?"
Surf Boy clammed up as Nada walked past. Little did the pair suspect, but she was well aware of the four eyes drilling a hole into her well-formed rear end.
"She however is a different proposition," commented French Translator.
"Ahh, but her problem is that she's just plain nuts. Sleep with that one and you would have her following you around like a little puppy dog all the time. Who needs that?"
"What is it with the women in this place?" French Translator managed to say this with a tone of quite genuine puzzlement.
* * *
Newby's computer was a 486. Not just any 486 - it was a 486 with a Pentium III chip, which was the computer equivalent of mounting a rocket engine on a bicycle and entailed just as many hazards. It is a phenomenon hot rod racers are familiar with: if you mount any overly-powerful engine on too old a chassis, you end up with a dangerous vehicle that is very shaky to steer and gets the speed wobbles.
Such was the case with Newby's computer. It did odd things from time to time. Ghost images of closed files would hog the screen long after they were supposed to disappear. That cryptic Windows catch-all term "Fatal Exception Error", being Microsoftese for "YOU'RE SCREWED PAL!!!" was a regular visitor to Newby's screen.
Newby remembered having to convince General Manager shortly after signing on at Tranzcom of the need to be given a mouse for his computer. General Manager was one of those odd coves who, in his younger days, used to read DOS commands while he was being bottle-fed, and saw little utility in spending a few dollars more on anything as superfluous as a mouse, but he eventually relented when it became apparent that Newby simply could not remember the dozens of esoteric key strokes required to operate the computer without one. General Manager attributed this to wilful stupidity. Newby, for his part, saw little reason why he should have to waste hours on such matters when the rest of the world simply used a mouse.
The mouse however, once it had been installed, turned out to be past its use-by date, and had a tendency of sticking. It had to be thumped on the desktop periodically to bump it out of its electronic stupor. From time to time, Computer Expert came along to clean the mouse. It was claimed that doing this fixed the problem. And when it did not, the mouse was given another clean in the hope that this would do the trick. It didn't.
In between computer crashes and the slumbering mouse, operations at Newby's work station were frequently interrupted by system crashes. Although the company's computers had been networked for several years, no one had as yet worked out how to keep the network on line without it failing for any great length of time. This may have had something to do with the low-budget glue, wire and paperclip construction of the network, or it may have been something to do with Computer Expert's lack of real expertise. Whatever the case, the network was an accumulation of mismatched technology hastily strung together with, at its hub, an outdated server chugging hard to try and keep up.
The server in itself was a minor miracle. Viewed objectively, in light of all the things working against it, it should not have functioned at all, such was the disordered nature of its architecture, cobbled together by a succession of Computer Expert's predecessors, each of whom had been convinced of the uniqueness of their own genius, as well as of the stupidity of their forebears. In their successive attempts to outdo the ones who had gone before them, they had each tried to graft that little something extra onto the system to give it a bit more "oomph". Instead, they had lumbered the server with several superfluous layers of badly written routines, some of which worked at odds with what both the system and users required.
The rare individuality of the Tranzcom Translation International server was that it constituted an information system that did not provide the bulk of the information its users wanted. Either that, or what information it did provide came in such an impossible form that it was frequently wondered whether the cause was some sort of industrial sabotage, instigated by hackers in an effort to make the dire system worse than it actually was. The true conspiracy had been laid by the company itself - a conspiracy to deprive users of workable hardware and software in the name of cost-effectiveness. Although cost-effectiveness was a catchword used in company management circles, the emphasis lay on reducing cost rather than any real concern for the word tacked onto it.
Newby fumed as he banged his dysfunctional mouse on the desktop once again. He fumed both at the mouse, and the thought there was nothing he could do.
* * *
Office Manager's ear was still ringing from the abuse she had received for "failing" to fax three translations through to clients the day before.
"Failed" between parentheses because she had actually faxed the translations and, on the face of it, they "had" been transmitted, except that they hadn't.
Office Manager mused on the nonsensical nature of the situation. Normally when you faxed something and the recipient's line was engaged or otherwise dysfunctional, you would know immediately from all the bleeping, "TRANSMISSION FAILURE" LCD readings and so on. This used to be the case at Tranzcom Translation International, except that General Manager had decided faxing was costing the company too much money each month, and had taken steps to solve this in the form of a service called "Jiffyphax".
Jiffyphax was the inappropriate name of what was misleadingly known as a communications company. What this comprised was a cut-rate fax service whereby, to save on toll charges, all calls are automatically routed through to their calls server, which stores each message received and retransmits them all an hour or so later via their own magically cheap telecom links, whereupon, somewhere further down the line, a statement is sent detailing what had happened to each message. If by chance the number dialled was wrong, or the line called happened to be engaged, as is often the case in the busy world of corporate communications, then the original transmission would have to be resent from the point of origin, however many hours after the fact, when or if the vital fax report concerning your message landed in your personal "In" tray which, in a company the size of Tranzcom Translation International, was a tall order.
Office Manager had sent these three jobs via fax at the end of the business day, just before she went home, which was a fairly normal occurrence. She knew at the time that if any of them did not get through she would not find out about it till the next day, but had not expected all three of them to fail.
Office Manager was pulled emotionally by a mixture of anger, frustration and helplessness. She knew full well that Jiffyphax was anything but what its name might lead you to believe it was, and was losing Tranzcom Translation International the goodwill of its customers, a trend that would eventually lead to the loss of various clients altogether.
She would have complained, except that there was little point as the supreme authority over this sort of thing - General Manager - was the one who had introduced the infernal system in the name of saving money, and he was not the type who ever brooked dissent.
In the end it was a feeling of general helplessness that prevailed. That empty feeling inside that you get when you are supposed to be in charge, but actually find yourself having no influence over the happenstance mishaps that confront you day in day out.
* * *
Personnel Manager looked at one file, then the next, and then another. Three Yugoslavs and she could not see how one was any better or worse than the other in terms of becoming a translator for Tranzcom Translation International. "Yugoslav" was of course an inappropriate word to use for the three candidates, who were all applying for a position as a Croatian translator, but such petty distinctions were of no concern to Personnel Manager.
Two men and one woman. All three were in their late twenties. Similar education levels - each had a university education. All three had law degrees, but very clearly wrote, spoke and understood English, judging from the application letters and CVs. Their lack of a translation degree between them was not an obstacle. General Manager was most insistent that translation graduates were often the worst translators one could employ. Having a translation degree, she had been told, does not even enter into the matter of being a good translator suitable for hiring on at Tranzcom Translation International. He had said that the people who teach translators are all either failed linguists or worse, they are failed translators. All they do is stuff their students' heads full of impractical theory and fallacious hands-on advice based on a woeful lack of professional experience.
The proof of the pudding, she had been told, was the translation test every applicant had to sit. Personnel Manager looked at the three completed test pages - each a translation of a short magazine article on computing into Croatian. The text had been selected many months ago by Senior Translator as a good test of translation skills, involving a surprisingly varied mix of technical, legal and journalese terms that would sort out those who really knew their stuff from those who did not.
Personnel Manager did not really know how she was going to assess their respective translation skills. Senior Translator said he knew a bit of Serbo-Croatian, but as what was being tested was, specifically, good style and languages skills in Croatian, he did not want the task of deciding who would be the best translator. As he had said: "That's one of the reasons people have been killing each other in that part of the world in recent years - to have the right to retain funny little linguistic distinctions that anyone not from that part of the Balkans would be unable to distinguish. I'm not qualified to tell you which one is better than the others."
This left Personnel Manager in a fix. She had no way of knowing who was the better candidate. It would not be possible to seek outside help - the freelance contacts they had would be miffed if they found out that someone else was being considered for an in-house job and they were not, with predictable results in terms of what assessment might have been made. After some thought, Personnel Manager realised that as there was no one else in a position to judge her right or wrong, she could probably pick whichever one she wanted. On that basis she ruled out the woman - there were too many of them in the office already. Concerning the two male candidates that left, she cast her mind back to the interview. One was short, fat, bald and ugly. Definitely not the sort of man she wanted about the place. This left Marko, a spunky-looking number in a dark Slavic sort of way. He was no Pierce Brosnan either, but he would do. She cleared her throat and practised a sexy voice prior to ringing up the lucky winner to inform him of his good fortune.
* * *
French Translator dumped his bag in its usual spot by his desk. With a sigh he slumped into his chair and switched on the waiting computer. For a moment or two he looked longingly at the poster of the Pyrenees that was pinned up on the wall facing his desk. Foix, his home town, felt too far away.
French Translator was one of the few translators to have his own office. The reason for this was twofold. Firstly, as the only authentic French person on the staff, he constituted the French Department. As a separate department, he could lay claim to his own office. These were not sufficient grounds alone - various other translators too could justifiably lay claim to a room on grounds of seniority, productivity or whatever. No, what sealed it was that both Personnel Manager and the Marketing Manager fancied him. He had never reciprocated this affection to the extent they would have desired, but he had benefited from having two lobbyists working in his favour in management circles. In a company like Tranzcom, such personal influence counted, regardless of the fact it was based on one-way sexual attraction rather than any grounds of true merit.
French Translator made it his daily duty every morning to clear his computer's Internet caches of any pornographic sites that may have been visited overnight in his absence by General Manager. As French Translator was blessed with the firm's fastest, newest PC, General Manager regularly sneaked in late at night, and perched his backside on his chair to partake of a little midnight stimulation in response to ultra-fast downloads from the hottest porn sites du jour. French Translator, having a typically liberal Gallic outlook on such matters, in addition to a pragmatic grasp of the realities of corporate power structures, refrained from lodging a complaint. For all that, he wanted to make sure no one could pin anything on him. German Translator would not have been unhappy to shaft him with a false charge of abusing his Internet access with sexist intent.
After answering several e-mail messages from relatives and friends, French Translator turned his attention to the pile of job folders that had been left on his desk by the Office Manager. As a preliminary he took a deep breath. He knew from experience that the next few minutes would be among the most trying in his day.
Job one was a 4,000 word text in English on a new type of nuclear reactor, to be translated, according to the cover sheet, by one in the afternoon that very day. Job two was a 500 word job from German to French, a language combination he did not work with, so the fact the deadline was supposedly yesterday did not bother him greatly. He scribbled "NO CAN DO" across the cover. Job three consisted of an empty folder that claimed to be an English to French translation. He signed it out, with the appended annotation "virtual translation of empty folder completed". Office Manager, being a plodding sort of woman, might not get the joke, but it might at least prompt her to find out what had happened to the text that was supposed to be in it. Job number four, at the bottom of the small pile, was a text for translation from Japanese to English. Once again, French Translator quickly scribbled "NO CAN DO" on the cover page. He then climbed the stairs with the three redundant folders, and dumped them in Office Manager's In tray. Office Manager herself was nowhere to be seen. "So much the better" he thought. He had long since tired of explaining her latest round of foul-ups to her. Nor was there any point in drawing her attention to the "mission impossible" nuclear reactor text which did actually constitute a language combination he was capable of translating. At this time of the morning she usually resembled a cross between a wounded bear and a headless chicken and it was best to stay clear of her whenever possible. She might get back to him about the 1pm deadline job some time after 2pm, and at that juncture it would be apparent that the deadline had been unrealistic. There was little point trying to tell her now. In any case, there was still the 20,000 word text from earlier in the week which was supposed to be done for tomorrow. The clash of priorities involved was a management decision that she could make when she got around to it.
* * *
"YAAAAAAAAAAAAAH! YAAAAAAAAAAAH! Yeeeeeeeeee!"
"What on earth is that?" Strangefellow asked, perhaps not inappropriately for once.
"Nothing to worry about," replied Newby. Just one of the Turkish freelance translator's spawn let loose on us. He usually brings in three of four of them and lets them roam around while he tries to get his work done."
"Why doesn't anyone do anything?"
Newby swivelled his chair to face Strangefellow solely to show him how serious he was.
"Without wanting to sound prejudiced, or anything, have you ever tried arguing with a Turk?"
"No."
"There you are then. On top of which, it's best not to attract attention to yourself when it comes to the kids - they're klepto vandals, the lot of them."
"God, what a place!"
Newby chuckled at the comment. This was usually what he thought when Strangefellow had done something annoying to distract him.
"Yeeee-hah! Yaaaargh!" THUMP THUMP THUMP THUMP THUMP!
It was the sound of the little tyke smashing his fist into the wall as he ran along the corridor. Newby hoped he would not poke his head through the door and decide to pick on them for some fun.
* * *
The phone rang insistently. Being in the middle of calculating some figures, Marketing Manager was not as quick off the mark as he usually was.
"Hello, Marketing here."
It was the Secretary.
"Really? Them? ... No, I'm delighted - put them through!"
It was about time he landed this one - a global corporate! A monster in a whole host of fields. The vistas were endless, the possibilities vast. This one could be a potential goldmine. Grounds for a fat salary increase too?
"Hello! How are things? No, not too busy at the moment."
"Well, it's funny you should ask that. You do know we're the largest translation company in the hemisphere? Yes, and we've been in the business nearly twenty years now. Experience is not something you can afford to do without in a business like ours..."
* * *
Senior Translator knew he had placed the glossary he was looking for in a location which at the time had seemed easy to find. In the intervening fifteen months since that day, his perception of what constituted an "obvious place" had perceptibly shifted to the extent that its location was no longer apparent to him.
Senior Translator very seldom had the time to keep glossaries, but this particular translation had been so nerve-wrackingly difficult to fathom - something about logistics control systems - that he had carefully prepared a five-page glossary of terms that he knew would, one day, be useful in the event that the same sort of translation landed on his desk again.
And there it was - a document covering the very same field of endeavour, although for a different client.
He experienced a sinking feeling when, after five minutes of searching, he realised he had no idea of the whereabouts of the missing glossary.
Senior Translator had a problem, although it ran deeper than what he was prepared to admit to. That things were not always findable in his office was something he might unwillingly concede in a weak moment when he was feeling less than his usual infallible self, but any admission that this was due to chronic organisational dyslexia on his part was a confession unlikely ever to be wrenched from him.
Yet his lack of organisation was there for any visitor to his office to see, starting with the two-year-old pile of Slovak translations under his desk that Accounts had wanted to send to the tip, until he managed to rescue them, offering the comment "They're too valuable. There are all sorts of things in there you'll never find in a dictionary. The thought of having to start from scratch without those old jobs to look at is something I couldn't handle."
Senior Translator had told himself he was going to sort through them all and compile glossaries. Since then, they had just been sitting there under his desk, happily free of too much accumulated dust due to the fact that from time to time he accidentally knocked the pile with his foot and sent it toppling and sliding out from under the desk. Each time he did this, he stopped work to gather the scattered documents back up and stack them into a disorderly pile, never stopping to think that a more remote corner of his office might be a more appropriate place for them.
Senior Translator could at least say he knew where they were. There were other objects in the office which he could also locate, such as his shelf of dictionaries, his coffee cup, the packet of biscuits in his top drawer which he frequently replaced, and sometimes even pens when they resurfaced from the depths of the sea of papers scattered across his desk, reminiscent of little whales coming up for air. There were further objects which he could locate, but which were of no utility. His collection of Newfoundland Parliamentary Records dating from 1936 to 1946, for instance. No one at Tranzcom Translation International knew what he needed them for, yet they did look good on the top shelf behind his desk. And there was his collection of large floppy disks, in a format that became obsolete in 1986, and which contained lengthy glossaries for languages such as Russian and Polish which were unreadable unless you happened to have a Communist-era Eastern Bloc software utility that is best left unnamed here. There had been a computer somewhere in the building that was set aside specifically for the eventuality that Senior Translator might wish to use these venerable disks, except that Computer Expert had, unbeknownst to Senior Translator, overwritten the software in an attempt to upgrade the ailing machine to Windows 3.1.
Beyond these core items, locating objects in Senior Translator's office was a troublesome sort of endeavour. His system, if it could be called a system, was simply to leave things in whatever seemed the most convenient place at the time. Since most of the individual items in Senior Translator's office were stapled A4 documents, locating one particular A4 document out of this plethora was equivalent to searching for the proverbial needle in a you know what.
It was fortunate that Senior Translator presumed himself to have a prodigious memory, or he would have spent many more hours than he actually did manage to waste, worrying about how to find key documentation. Another view of the matter was that had he organised his resources better, he would not have been led to rely on his memory to the extent he did. He did have various things in piles, but the greater number of those had degenerated into a sort of paper morass scattered across every available horizontal surface in the office. Every now and then he would be constrained to shovel these papers back from table and bench-top edges, to stop them from cascading onto the floor, where a good many of them were already scattered. Senior Translator did make an effort to keep the clutter on the floor down ever since the day when he had slipped on a sheet of paper which, lying on the tatty carpet, was as slippery an agent as a shoe on ice. An evil-looking lump on his head, where he had hit it on his desk in the ensuing fall, had persuaded him of the need to keep access from his office door to his chair unimpeded. This at least he managed to achieve.
* * *
Newby guffawed. It was the sort of guffaw that in his younger days he used to associate with the elderly teachers at his high school. Just now he viscerally felt it to be the most appropriate response to offer the text he was perusing.
It was a document translated from Hindi, which is just as well, because he was incapable of understanding a single character in Hindi. He had been told to check the English and confirm that everything was there. The piece of paper was an academic record certifying an Indian medical practitioner's completion of a university course in Ayurvedic medicine. Ayurvedic medicine was another field which Newby knew next to nothing about, other than the fact it was an extremely ancient form of traditional Indian medicine. The course topics were illuminating for him, given this scant knowledge, offering little windows through which he could gain an idea of the nature of the discipline. The windows allowed him to peer through and see aspects outlined such as life forces, herbal potions and sex.
Sex?!
Newby blinked.
No, the translation definitely said "sex".
He wondered if it was a mistranslation. It would be an embarrassing thing to get wrong. He read on, as beneath the course header there was further information:
"Section A: Theory 55/100
Section B: Practical 40/100"
When the client's pushy wife rang up a few minutes later to demand when the translation would be ready, it was all Newby could do to stop himself from asking what it was like to be married to a man who only got 40% in his practical. After he hung up, he got to wondering whether she had been a party to the practical. And what did they assign marks for? Stamina? Technique? Noise? Trembling? Orgasms? Refraining from orgasms?
Newby decided they must have gotten some doxy in for the examination. If everyone had done it with his wife or girlfriend, there would be all sorts of faking going on. And it would hardly be fair if you happened to have a partner who was frigid, while the next fellow's test subject was a bit of a goer. No, you would need an even playing field for that sort of thing.
Would it have been the same woman for all of them? Tough luck if you were the Hindi equivalent of the man with a surname starting with Z - she would be all shagged out by the time you were called up in front of the panel to demonstrate your stuff. The first guy in would definitely have an advantage, unless they had some sort of scaling system to keep it fair. That would make sense.
Newby also wondered if they used condoms. Would it have been considered untraditional? Wasn't the idea of this sort of stuff that there was an exchange of energy with the bodily fluids? So where does that leave you if there is a little rubber thingy blocking the flow? But if they did not use condoms, it didn't bear thinking about, what with the AIDS rate in that part of the world. Chances are the doxy would be getting paid for her services, and even if she was not a professional, the statistical likelihood of catching something once you had a whole class of student Ayurvedic practitioners up you was, it might be assumed, fairly high.
He imagined there would be a time limit set for each of the students to demonstrate their finesse, but could not decide what it might be. Ten minutes? Twenty minutes? Half an hour? An hour even? You would be wanting a glass of water and a bit of a rest afterwards if it was any longer than an hour, unless stamina really was a key assessment criterion. Then there was the question of how long the examination would have taken if it was a case of everyone taking turns with the hypothetical doxy. If there were, say, thirty people in the class, that was a long day for the examiners. It was possible they had some or all the class at it at the same time, but then you would get back to the different women, different sexual responses issue - what if you got stuck with a doxy who was a dud, while the guy next to you got a hotty? It would be a bit off-putting too, being in an examination hall with other class members who were being assessed at the same time as you. What if you were stuck next to a bloke with a partner who was a screamer, moaner or groaner? It would surely put you off your stroke. Or would it? Presumably they had all been taught how to perform the approved moves in a classroom, so by the end of the academic year you would be well used to it.
Newby ended up thinking about this one for days, trying to imagine just what was involved in studying and sitting (sic) for a sex practical in a course on Ayurvedic medicine. He concluded by the end of it, having gone through all the possibilities and permutations in his head, that he doubtless just had a dirty mind and the whole thing, in reality, would have been perfectly innocuous.
But then again, he really didn't know for sure.
* * *
Sales Boy furrowed his brow. This one had been on the back burner too long. Some logistical factoring and forward extrapolative projecting was required. The heart of the crux of the issue was what was at stake, and there was a lot riding on it - liquidity, business and goodwill.
Getting right down to the nitty gritty, some transversal vectoring and horizontal dimensioning, combined with a judicious take on the essentials would produce swift results.
"Oh, I'll just phone him! It's been days and he still hasn't faxed the job confirmation form."
Marketing Manager nodded sagely.
Sales Boy was from Big Smoke. Everyone he met, whether in a business or social capacity, was invariably informed of this fact within a few minutes of making his acquaintance. For Sales Boy, coming from Big Smoke simultaneously demonstrated his social cachet, his refinement and sophistication, a cosmopolitan outlook, and his natural flair for business and marketing, since these were qualities generally associated with his place of origin. Twenty years of growing up in Big Smoke was, for him, as much of an education as the scant three years he had spent gaining his B.Com., which he was also sure to mention to all those he met within five minutes of making first contact.
Sales Boy was not only the product of Big Smoke and three years spent at varsity regurgitating business mantras; he was also a pure product of the 1990s, the decade when history had been declared dead, globalisation had become the new religion of the capitalist world, and commercialisation had made unprecedented incursions into the most uncommercial parts of life, such as sport, health care, social welfare and education.
Sales Boy had little more than a partly-formed awareness of why he was the way he was. Like most striving young men, penetrating self-analysis and social contextualisation were not reflex actions for him. Were he ever asked such fundamental questions as "Why should sales and marketing be considered the governing forces in this world?", behind the verbiage and buzz words he had picked up in the course of his voracious reading of "be successful and get rich quick" manuals for entrepreneurs, it would have been possible to boil his basic argument down to the following terms: "because they are".
Sales Boy had three main goals in life. The first was success. Success for him meant the latest model car, fashionable suits, a trendy pad to take chicks home to for the night, and a bank account or three with healthy balances, nicely rounded off with a sharp portfolio of investments bringing in a good return. To some extent it could be said that he had already achieved his first goal in life, although had he been asked, he would have admitted a great deal more was required before he would have considered his expectations to have been met.
Goal number two in life for Sales Boy was respect. He wanted people to look at him and think "He's clever, that one - he's got what it takes - he knows all the angles". Respect was a natural corollary of such an outlook. Sales Boy wanted people to look up to him for his prowess and skills. This was the homage his ego required to be sated and to shore up his own sense of self-respect.
And the third goal Sales Boy had in life was to become the CEO of his own company. He had no precise notion of what sort of company - after all, business was business, and the sector involved mattered not one jot - he only knew that it had to be a big company with a high profile. He wanted people to talk about him like they had talked about Bill Gates before the rot set in. That would be really something.
In this particular sector - translation - Sales Boy's most visible shortcoming was his sheer and unstinting monolingualism. He happened to be of Afrikaans origin, yet to his shame he had no knowledge of his native language. Various clients, upon hearing his surname, assumed he was Dutch, yet of course he knew even less about that language than he did about Afrikaans. Other clients tended to assume that because he was trying to sell French, Korean, Slovak or whatever language services that he was intimately acquainted with the inner workings of such exotic tongues. He was at an even greater disadvantage when his prospective customers actually spoke one of the languages that he was endeavouring to market.
His gift for emitting reassuring spiels with copious lashings of mixed metaphors interwoven into his sales patter sometimes failed to conceal the fact that when it came to languages, he really was talking through a hole in his head.
The people this was most apparent to were the individuals whose skills he was striving to sell. Sales Boy was a standing joke amongst the translators and, moreover, he was considered to be a joke in poor taste. For them, his linguistic ignorance was scandalous. Worse was the fact that they were the victims of his inability to assess just how difficult certain of the assignments he landed might be: and his willingness to say yes to nightmarishly tight deadlines was a quality that did not endear him to those who had to do the actual donkey work.
* * *
When things were at their worst, or seemed that way, Newby often thought back to the first time he had walked onto the premises of Tranzcom Translation International. That day formed the yardstick by which he measured all others, and he could not help but find them wanting by comparison.
The company had showed rare generosity by flying him in from his home town and putting him up for a week in a hotel while he went through an evaluation period.
General Manager had been there to greet him at the door and provide a guided tour. Newby had met more people, and was provided with more names, than he could possibly remember. Throughout the tour, General Manager presented a cheesy smile to his various employees, accompanied by a solicitous manner and the letting slip of little signs that showed just how much he truly cared for each and every one of them: "How's the wife going?" "Did they get that screen filter for you?" "Yes, I've mentioned you want a higher desk." Through his words and actions, General Manager exuded the very image of a caring, modern manager with a hands-on approach, and for whom no problem was too small.
Newby was impressed with the figure General Manager cut. Here, he thought, was a man who knew how to run a company, for whom the human dimension really mattered; someone who was in full control.
This was, naturally, merely the image that General Manager chose to present. It did not take much more than a week for Newby to penetrate the charade, by which time he found himself too enmeshed in the corporate web laid to snare him to extricate himself easily.
It would have taken a far more perceptive man than Newby, perhaps an impossibly perceptive man, to have noticed the act for what it was. And in Newby's defence, he was not the first intelligent person to be fooled by General Manager's polished and practised performance. He was, after all, very good at playing his role.
The culminating episode in his performance, a sumptuous set piece with every possible enticing flourish thrown in for good effect, was the lunch General Manager had offered Newby during that trial period. He took him out to a fashionable restaurant for an all-expenses paid meal and regaled him with tales of global corporate expansion, branch offices in exotic locations, and the major role an up-and-coming translator could play as he rose through the ranks to head an office in, say (why not?) Paris or Frankfurt, or even New York.
Newby had naturally been flattered by the high hopes placed upon him, and was suitably enticed by the promising future that had been laid on his plate. It was a potent mix he was being offered - job security, a career path, and upward mobility on a ladder that would take him higher than where he was. All that remained after he had downed his drink and polished off dessert was to sign on the dotted line which, like a fool, he did.
* * *
Senior Translator arrived at the reception area puffing slightly from his hurried descent down several flights of stairs. He had left behind 4,000 words of Swedish which were due to go out that very afternoon because Receptionist had called him for help. It had better be something important.
He was greeted by a worried-looking Receptionist who took him aside so they would not be overheard by the client.
"She says the name on this birth certificate has been translated wrong - that it should be a woman's name and not a man's."
Senior Translator baulked. Could he have gotten something so basic so horribly wrong? He snatched the original document and its accompanying translation from Receptionist's hands, frantic at the possibility he might have made such a horrendous mistake.
Then he calmed down. There was no mistake: "Aleksandr" was the name on the tatty old Soviet birth certificate, and "Aleksandr" was the name that had been duly transcribed from the Cyrillic. Senior Translator looked over at the protesting client for the first time. "Battleaxe" would have been a polite description. He scrutinised her hostile face, taking in every crease and jowl, tense with indignation and hostility. Cliched as it was, her hair was not visible due to a headscarf, but from the wisp of hair he could see poking out, it was clear she was suffering from diffuse alopecia after decades of abusing her follicles with industrial-strength peroxides. She would have been old enough to remember the Great Patriotic War, and he could just imagine a younger incarnation of her in khaki, carrying a sniper's rifle. A firm hand would be needed here.
Senior Translator walked over to the woman.
"What is the problem?" His question was offered in a level voice - that of someone simply wishing to understand.
"This name. It is wrong. Must be woman's name - Aleksandra!"
"Your name?"
"My daughter's name."
"That would be a very easy mistake to make..."
"Yes - you change to correct name!"
She had definitely been in the army, judging from the way she barked out that particular order.
Senior Translator smiled, took a breath, and launched into a spiel in Russian at a pace which he hoped would not enable her to get a single word in:
"Yes, but if the name really was "Aleksandra", then the patronymic would have to end in "-ovna", and the surname would have to end in "-ova", rather than in "-ov", which it quite clearly and legibly does. There is no mistake here good citizen."
Senior Translator adopted the same attitude he had once witnessed a Russian policeman use in Moscow. It is the sort of thing that sticks in your mind.
The old woman's jaw dropped. Evidently she had been counting on bluffing someone who did not speak any Russian. Maybe one of her friends had already gotten away with something here in the past. Or she might have herself.
For want of anything better, she opted for the standard approach thwarted old battleaxes use in her country, which is simply to explode and start gabbling at a pace that no one could keep up with. Her words merged into a torrent of sound, emitted with the sole purpose of swamping all opposition.
Senior Translator stood like a firm sea wall and let the sounds wash over him. They took him back to his student exchange days in Russia. Like any foreigner compelled to live in the country, he had encountered his fair share of rude bureaucratic hobgoblins with a chip on their shoulders about Westerners, who would never fail to wield their minuscule fragment of authority with all the force of a tsar's sceptre. Then, when he noticed her catching her breath, he hurled "THAT IS ENOUGH!!!" into the verbal breach.
Even Receptionist jumped.
"This is a perfectly good translation. If you want it, our fee is $50. If not - get out of here and stop wasting my time!"
To his surprise, she meekly agreed to pay. It was not until that evening that he understood why. Not being a cheater by nature, it took Senior Translator a few hours to accurately size up her motives. It was very simple really - once she had the translation, it would be easy enough to doctor.
* * *
Being a corporate accountant is a tough job. No one seemed to appreciate that. The Accounts Department was the butt of everyone's wrath at Tranzcom Translation International. They simply did not understand the imperatives that had to be met. The confines imposed by the crunch of numbers. The rigours of budgetary constraints.
Senior Accountant was nearing the end of reconciling the monthly accounts. He pictured in his mind the paper trail that he had been constrained to negotiate to get to this blissful point in his hectic existence. All the cajoling that had been required to get uncaring employees and managers to keep records and pass on their receipts. The hassles of working out who was phoning and faxing who and why, so that the fleecers trying to save on toll calls home could be correctly charged for their personal use of company facilities. Self-centred people with no concern for the troubles their careless selfishness could inflict on the Senior Accountant's well-ordered world.
There! The monthly profit. The magic figure. What it was all about. The reason why we all come to work day after day, and strive to achieve and fit in and get ahead of the pack. The very crux of the fine art of keeping books. There it was to behold. The digits glowed green on the twelve-inch MS-DOS display screen: $23.54.
Senior Accountant could now relax somewhat. It had turned out to be a record month for this financial year.
* * *
It was a meeting with a purpose, regardless of the fact that some minutes after its opening, a digression followed by an aside that leapt tangentially to a completely different matter of no great consequence, but of burning concern to all those in attendance, caused the intended purpose of the gathering to be forgotten.
The issue which had come to dominate was the choice of the brands of tea and coffee served at morning and afternoon breaks.
Sales Boy led a vigorous offensive in favour of a leading brand from Big Smoke, stressing its current popularity in his city of origin as a sure-fire indicator of its inherent worth and desirability. This was the product consumed by young movers and shakers, and hence it was the brand to be purchased, and in copious quantities, so that stocks could be laid in before the price inevitably skyrocketed.
Senior Accountant initiated a riposte with the comment that the stuff was not available from local suppliers, and sourcing it from Big Smoke would be prohibitively expensive "Unless staff are prepared to pay coffee money on a weekly basis - assuming that any of them like this brand".
Taking what he saw as an opportune moment to sway the course of debate, General Manager intervened to urge the purchase of the cheapest possible product available, which various staff members had been forced to sample during lean months in the past, and which they referred to as "draino".
General Manager's contribution elicited a vehement wave of discontent from the various departmental heads assembled, a response which opened the way for comments by all and sundry, to the point that the meeting degenerated into an aural shambles, with people pointedly talking at cross-purposes.
General Manager hung his head in despair. Looking down at the tabletop while he was trying to shut it all out, he noticed the agenda in front of him, and experienced the frisson a motorist has when he thinks he is on track, only to discover from a passing road sign that he has in fact headed some fifty kilometres off in the wrong direction.
* * *
Senior Translator stopped as he entered his office. Having just got off the same commuter train that took him to work every morning, he still had his folded copy of El País in one hand, and his briefcase in the other. Yesterday had not been so bad as far as workloads went, so there had been no need for him to do any editing work on the train. Yet that was the last thing on his mind now. He looked around him, and so surprised was he that his Spanish newspaper slipped from his hand, dropping with a muffled, soft thud on the threadbare carpet, worn away by the countless people who had come into his office over the years to seek linguistic counsel.
His office was no longer his office.
That is to say, it had been transformed into someone else's office.
"Excuse me."
Senior Translator turned to face German Translator. She stared up at him from her meagre height of four foot nine inches. "You're blocking the way into my office."
Senior Translator was normally a soft-spoken man, inclined towards calmness even in the most calamitous situations, an advocate of calm resolutions, even playing fields and justice for all. This was not one of those instances.
"Your office?!"
His voice was a strange mix of muffled rage, disbelief, contempt and disgust.
This had been his office since a fledgling Tranzcom Translation International had shifted into the building, about eight years before. General Manager had helped him choose it. The room was quiet, sunny, and, a rarity in modern offices, had a window that you could open so that grime-laden city air could ventilate the premises on those days when the building air conditioning unit raised the temperature beyond its habitual stuffy level to one that was absolutely stifling.
German Translator looked on with scarcely concealed triumphant mirth.
"Your office is now over there. They were not sure how you wanted it, so they have left you with half an hour to sort it out before they give you any work."
Senior Translator walked along the corridor to what had once been German Translator's office. His books and papers had been thrown into a haphazard heap on the floor.
In a rage he went looking for General Manager, not stopping to think that he was never in the office that early in the morning unless there was a very special reason. This was not one of those days. He was forced to vent his spleen on Office Manager.
Her response was flat and unstirred: "General Manager thought you would enjoy a change of scene."
"You tell that so and so that I am walking out that door, and I am not coming back until my things are put back in MY office and that upstart is back in hers!"
For want of anything else to do, Senior Translator went and sat in the park. He would have used the time to read his newspaper, except it was still lying in the corridor, where he had dropped it.
He stared at the ducks floating around on the pond and wondered if they had a better life.
* * *
German Translator was not well liked by many of her colleagues. The common reproach related to her Teutonic arrogance which, it must be admitted, had some grounds for being offered.
While she was a fairly efficient translator, the perfection which she perceived in her work was less concrete than she imagined. Notwithstanding, she had, through force of personality (some would prefer the word "bullying"), wrung a string of concessions from the management in relation to her work so that it would not be subjected to the same slapdash editing the way everyone else's work was. She had achieved this feat by persistently grilling anyone who dared change her translations in German, and should, in their flustered nervousness, they mix up their genitives and datives, she would ask them on what grounds they dared to correct her work when they could not even speak correct German. It galled her that any native English speaker should have the presumption to claim to know such an intricate, highly-developed language as German, and even more so that he or she should presume to correct her on her style or terminology. To date, no one had managed to resist her onslaughts, which she profited from by unilaterally declaring that, faced with the competence of the company's editors, henceforth her work would not be subject to editing.
This was the first of German Translator's major victories. Unlike some female members of staff, she had an awareness that, lacking the physical attributes that attracted such a man, she would be unable to curry favour and gain corporate influence by giving the General Manager a quick knee-trembler, or even an extended work-out. She decided that a dominating approach was the only way she would get her way in the fish tank overstocked with carnivorous species that comprised Tranzcom Translation International.
Her force of personality was such that she was periodically able to cajole the management into buying her bottles of expensive wine as rewards for projects which she considered she had completed particularly well, as well as free lunches on the company tab, at restaurants of her choice, so that important editorial and linguistic matters might be discussed in an amenable environment.
Translation had not been German Translator's original career choice. Like various other staff members, she was a failed lawyer. Her legal diplomas, barely adequate for professional purposes, were considered a classy adjunct to a translator's CV, and it was naturally assumed that she, like her colleagues, had an intricate and perfect understanding of Anglo-Saxon law, commerce and political institutions. In reality, like them, she muddled by as best she could.
Native English-speaking translators wishing to pick her brains with regard to German legal, commercial and other institutional niceties seldom asked twice, such was the condescending scorn she meted out on their display of ignorance. As a rule, they were left none the wiser as to what the answer to their febrile questions might be, and walked away thinking "arrogant bloody kraut".
General Manager was slow in finding out about the office reshuffle, not arriving until two in the afternoon that particular day. He was quick to bawl out Office Manager and point out that, although German Translator might be an important asset, the "dwarf" (as he thought of her, and this time let slip in public) could neither match the production output or cover the range of languages that Senior Translator did. General Manager ordered German Translator out of her new office, telling her that if she was not back in her original office in an hour, he would throw her and her books out himself.
German Translator was seething by the time he had finished giving her marching orders.
* * *
Graphic Artist looked worked up about something. Newby looked up from a job that was already unlikely to get done by its deadline, wondering how long this particular disruption was going to distract him.
"It's the words," she began.
Newby kept wondering why people opened conversations with intros to which they awaited standard answers like "What words?" Not being in the mood, he said nothing.
Graphic Artist laid a shiny piece of artwork down on the desktop so he could get a look at it. It was a label for creamy vanilla whole-milk ice cream, according to the Russian labelling.
She continued: "These words are a real problem - I can't do anything with them."
"They look alright to me."
"Alright? They're too long - look how they straddle right across the background shot of the lovely green meadows with its fat dairy cows, cluttering things up. What I want to know is if you can shorten it."
"Shorten it?"
"Yes, shorten it - don't they have some shorter words in Russian that would say the same thing in less space?"
"But that's how you say "creamy vanilla whole-milk ice cream" in Russian..."
"But it's twice the length of the original in English. The client is all upset because he thinks we've stuffed it up."
"They wanted a translation in Russian presumably, and that's the translation of "creamy vanilla whole-milk ice cream" as far as I can see...
"Can't you shorten it?"
"How? It says exactly what the English says."
"Yeah, but it's too long."
"Well I'm sorry, but you can't just chop words in half because you think they look too long. To a Russian, our English words look too short. Can you imagine trying to double them in length to make them match the exact same length as the Russian? It's totally ridiculous."
"Well, the client's not going to be happy..."
Newby didn't bother exchanging any polite formula as she stomped away in frustration. He had a text in Italian that had been typed entirely in block capitals to retype. The fact that the original English used your normal mix of upper and lower case letters meant that in its present form the translation was totally unusable. The additional fact that there were ten pages of it was not something that left him feeling joyous, but Newby had no choice. If it was sent back to the slapdash freelancer who had submitted it, the job would be much more than just one day late.
* * *
"Prospective client on line four."
It was Receptionist calling him. Marketing Manager pressed the button on the phone so hard it momentarily stuck. A quick tap with the end of his index finger released it.
Hello, Marketing here - how may I help you?"
The voice on the other end of the line sounded rural somehow: "Yeah, um, I need a translation done for some goats cheese packaging."
"No problem - which language did you want it translated into?"
"Asian."
"A translation for the Asian market - excellent. Which country in particular?"
"Just Asian."
"You will have to be a bit more specific I'm afraid. Which Asian language would you like your packaging texts translated into?"
"You know, just Asian."
Doing his best to obtain a more specific response but failing, Marketing Manager decided to throw the poor hick a line or two so he could extricate himself.
"Would you want it in Japanese? Chinese? Perhaps Korean?"
"Eh?"
"The translation - which specific language do you need the text in?"
"You mean there's more than one? Don't they all just gabber the same lingo over there?"
"No, not at all. They have different languages in each country. Places like India and Indonesia have dozens of local languages too.
"You mean they can't all understand each other? Hell!"
"Which country are you exporting to?"
"Don't know yet - we were just hoping to get it done in a single language so we could cover the whole Asian market. Christ, this means we might need a dozen or more translations of the same thing!"
"Well, we would be only too happy to give you a quotation when you work out your target markets."
"What if we just left it in English? Some of them understand it, don't they?"
"Well, yes, but I think you will find that the various Asian countries have quite strict regulations about products being labelled in the official language."
Marketing Manager looked up at the clock on the wall. Only ten minutes remained until lunch time.
* * *
Newby put on his regulation "meet the complete stranger and shake hands" smile in response to General Manager interrupting him and presenting him to some complete unknown in a suit being given a tour of the company's premises. For some reason Newby was not given his name, so the introductions were one-sided. Newby imagined the bloke was a corporate executive. The other option was that he was an envoy from a Government department - they quite often came trooping around whenever there was an important contract up for tender.
If the visitor had been an observant man, he would have noticed the forced smiles of the various Tranzcom employees, and the visible look of stressed worry on various of their faces, in addition to the chaos on their desks, the incessant ringing of telephones, people frantically hunting around for lost or horribly misplaced pieces of paper, the broken-down fax machine causing a backlog at the remaining serviceable machine, and the two generation-old computers, some of which had been given retreads with new motherboards, and which only worked some of the time in spite of it all.
* * *
The little group was well into demolishing their respective meals when the conversation started turning lively. Hitherto the exchange had been muted, polite and shallow. Something suddenly changed though when talk turned to the national census, and the matter of filling in the question referring to the number of languages you spoke. German Translator was not impressed.
"You won't get me filling in that thing."
It was a pregnant question just waiting for a querulous response.
"And why not?" It was French Translator who ventured to ask.
"What gives them the right to ask all those personal questions? The Government; the State - who do they think they are, prying into our lives like that?"
Senior Translator chipped in his bit: "But they're only gathering information for statistical purposes."
"Then why should they need to know the colour of my eyes, or how many languages I speak? Such information serves no purpose - it is just intrusive, and asking such questions is a violation of my privacy. In Germany I never had to fill in a census form, and I have no intention of starting now."
Senior Translator could not help but ask rhetorically (for he knew the answer): "Isn't that against the law?"
"Yes there is a fine if you fail to fill it in," said Surf Boy. "I don't know how big it is though."
By now German Translator was not only up on her hobby horse, she was cracking the whip.
"It just goes to show what a police State you have in this country. The authorities just pry and pry and pry. Even under Nazi Germany people didn't have to fill in census forms."
More than one of the translators assembled at the table wondered if this was in fact true, but chose not to call her on it. None of them had studied German history. Nor were they particularly interested in starting at this late stage in life. French Translator could not pass up the opportunity however:
"No, people only had to wear Stars of David and put up with being gassed and incinerated."
German Translator visibly stiffened.
"You're taking it all out of context - but since we're talking about death camps, maybe I could mention the concentration camps the French erected in places like Algeria and Vietnam, and their policy of murdering civilians in the name of Republican liberty, equality and fraternity."
French Translator glowered. It was all coming back now - 1940, Verdun, the first battle of Sedan in 1871, Austerlitz, and probably a lot more, except his notions of history didn't extend any further back than Napoleon.
German Translator contemplated the effect of her words and decided to drive her point further home.
"It's always the same people who pick on the Germans, and all for something that happened fifty years ago, before most of us were even born."
"Six million dead Jews and the sack of Europe may have something to do with the long memories."
"And of course France only managed two million dead in the Algerian War."
French Translator felt his bile surge.
"War? There was no war in Algeria - it was a police action!"
"With artillery, machine guns, tanks and air strikes. They're well armed, your police, aren't they?"
Senior Translator intervened. "I think we should perhaps relax and calm down a little. We didn't come here to refight old wars."
German Translator was giving no quarter. "You English are the worst of the lot - you've got no reason to feel smug."
"I beg your pardon?"
"The only reason you feel so high and mighty is because you managed to conquer more than all the other European countries put together - and you got away with it."
Senior Translator tensed. His father had lost a leg in World War II. Not to mention the fact that this arrogant shrimp has recently attempted to annex his office. He slammed his glass down on the table a little too hard. To his surprise, it shattered. He stared down at the small trickle of blood dripping from a small but profuse cut in his hand. Everyone else stopped and looked too. The argument came to a halt.
* * *
A warm glow was the best way it could be described. A warm glow of satisfaction. Satisfaction derived from power and dominance, not to neglect sexual pleasure. Such was what General Manager felt, along with tiredness. He had been up most of the night.
As he was the sort of man who kept count, he could tell himself with great certainty that she was the nineteenth he had had over the years. Not the nineteenth woman - he had had far more than that, what with the advent of promiscuous sex when he hit his twenties in the late 1960s, and then with the advent of the singles scene in the 1970s. No, she was the nineteenth employee he had shagged since setting up the company.
It took a certain type of woman - one with low self-esteem, mercenary greed, and a presumption that trading sexual favours brought with it material advantages. Sometimes it did, but that was not the point. The fundamental issue was one of control. Having a wife who you knew would do anything for you pales alongside having an employee who you know has done anything for you.
He could see it in their eyes, the ones who slept with him. This keen but disgusted look, in spite of their low self-esteem, the slow but unerring response to his bait - after-work drinks, private meetings, a visit to his flat. Some would dress to seduce, others came as they were. He usually made the first move, and sometimes too offered promises as inducements. It was unequalled, that feeling of control, power and total domination, just at that moment when he was penetrating his employee. General Manager loved that. It was among the most exciting experiences in an otherwise dull life. He liked to stare into their eyes. They usually flinched and closed theirs.
It pleased him to think that in a way, they were expensive prostitutes, these women. He paid them what he considered to be generous salaries and, in return for a raise or some other inducement, he would get a little extra for himself.
What he asked for was usually very specific. The chatty ones got to perform an act that would ensure he would not have to listen to them. Big-breasted and wide-bottomed women got special treatment too. The variations were endless. He tied down and gagged one particularly annoying women who he nonetheless desired. She never looked at him the same way again after than night.
This night it was different. The victim had merely been subjected to conventional sex, albeit involving insertions in a variety of poses calculated to excite General Manager.
He cherished such nights. They made him feel like a real man. He could forget all the stress and responsibility weighing on him just for a little while, and let rip. Normally, once was enough with an escort or pick-up. Never with an employee. On a good night he could still manage three times, provided he had not been spilling his seed somewhere else the night before.
Best of all was when the victim was a bit of a hussy, and let him come back for seconds or thirds. It could prove a bit more costly, but he liked it when he got to have more than one workout. He could convince himself that she was actually enjoying it and wanted him for more than his money and influence.
Age or looks seldom came into it. He had never hired an ugly woman in his life, so all his girls fulfilled certain entry criteria. Whenever he hired a new female staff member, he bore in mind that one day, maybe even years ahead, she would still have to be presentable enough to fuck.
It spiced up office life, the knowledge that from time to time a given woman in his staff would be open to a bit of rumpy pumpy. This scenario offered General Manager solace and a morsel of happiness in an otherwise harsh and uncaring world.
* * *
"Call for you!"
"Who is it?" Office Manager needed to know if it was worth wasting time on, or if the call could be fobbed off on someone else.
"It's Nigel."
"Oh shit."
Nigel the Australian, calling from Brisbane. Office Manager speculated about what it was he wanted from her. No good would come of it. None at all.
"Put him through."
She seldom got more than a hello in before he launched into his habitual tirade.
"Well, you've bloody well stuffed it up this time!"
From the slur affecting his already semi-incomprehensible accent, she assumed he had been on the turps again, to use an expression known in that part of the world. He had a habit of spending his afternoons at his local pub, and tanking up with fuel for his evening tirade, which at this end of the line was a morning tirade, once you had factored in the time difference.
"That bloody Bengali document was in Punjabi. What the hell are you playing at?
"Are you sure? I thought you wanted Punjabi.
"BEN-GAAL-IIII! Read my lips!"
Of course she couldn't, but there was no point in saying so.
"And that French text. What the fucking blazes were you thinking? It's all been rewritten."
"But you wanted it rewritten."
"I wanted ONE LINE rewritten! That Frog who constitutes your French Department stuffed up. So now I have two translations of the same text and they're both DIFFERENT!"
But you can just use the first one and paste in the new line, can't you?"
"Can I? Really? And while I do that I am sitting there wondering just what was so wrong with the original translation that it had to be completely rewritten. I wouldn't be surprised if the second version is also wrong. I want a list - line by line - of the reasons why you rewrote your own bloody translation!"
Office Manager did not have time to even agree or reject this notion.
"And another bloody thing, that Chinese job was a disaster! I have one very hot-under-the-collar client wanting to know what he's doing with a text written by some acolyte of Chairman Mao, when we said we needed it done by a Taiwanese. And don't lie to me! He KNOWS it was done by a mainland Chinese! He only had to take one look at it before he spotted things leaping out at him left and right."
"And to think I actually pay you people for this rubbish! You better not think I'm going to pay for all this extra stuffing around you have been giving me. From now on, every translation you muck up, I'm only paying half price for, and not a cent more! Maybe that'll shake some ideas into you!"
After all the shouting, the silence that followed the clanging of the receiver being slammed down somewhere in Brisbane was the greatest shock of all.
* * *
Newby gazed at the text and reread it once again:
"Les deux parties prendront, vis-à-vis de leur personnel, toutes les mesures nécessaires pour assurer sous leur responsabilité le secret et la confidentialité de toutes les informations et tous les documents visés à l'alinéa ci-dessus."
A poor piece of exposition, but then this was to be expected in a French contract. Although not a legal expert, Newby had the impression that a flair for fractured sentence structure was almost a professional requirement for those working in the legal sector in France.
You could almost translate the sentence into English in much the same order, except that "sous leur responsabilité" threw a spanner into the works. "Under their responsibility" was a bit odd in English. Newby could not really say why off the top of his head - it just felt strange to write it that way.
Newby was scrutinising this particular text in his capacity as a final proof reader. The job in question was a huge text that had been translated and edited by several people in a rush, so that an otherwise impossible deadline could be met. His assignment was to ensure consistency by going through and lining up the text.
Surf Boy had done this particular part of the translation. Newby looked up the original translation Surf Boy had churned out, as he wanted to see just what had happened to this piece of text. Surf Boy's translation was as follows:
"With regard to their staff, both parties shall take all necessary steps to ensure that all information and documents referred to in the preceding paragraph are kept secret and confidential."
Surf Boy, being clever, had rewritten the sentence to the point where it bore little bearing on the original French. Newby compared this to the rewrite of it carried out by Senior Translator, who had unwillingly been appointed as editor:
"Both parties shall take all necessary steps to ensure that their staff are responsible for keeping all information and documents referred to in the preceding paragraph secret."
"No, that was not quite right either. In "correcting" the translation, Senior Translator had sent it off on another tangent which again was at odds with the original text in French. "Under their responsibility" had been no more correctly translated the second time around.
Newby wondered what he should do. His brief was to ensure consistent terminology and presentation, not to carry out a rewrite. He knew that there was as little point in talking to Senior Translator about it as there was talking to Surf Boy. Both perceived themselves as translation gods, unerring in their speed and precision.
Newby sighed and started typing. He had three false starts, trying to combine phrases and clauses different ways, before he came up with something that satisfied him:
"Both parties shall take all necessary steps to ensure that their staff keep all information and documents referred to in the preceding paragraph secret and confidential."
Newby scrolled on to the next sentence.
* * *
General Manager spoke with a firm voice, surveying the staff with an air of serene authority.
"It has been brought to my attention recently that certain members of the staff have been using company computers and Internet connections for ... illicit purposes."
He paused again, trying to remember what else it was exactly he wanted to say.
"I have called this meeting to remind you that such behaviour will not be tolerated. You are employed by this company to work, not to spend all day gazing at the block and tackle of members of the opposite sex on the firm's computers."
General Manager surprised even himself with the brazenness of his hypocrisy. He half expected someone to speak out and try and expose him - not that there was any firm evidence pointing specifically at him. Certain staff members seemed on edge, although whether from fear or out of anger it was difficult to say...
"Need I remind you..."
General Manager reached the point where he could no longer hear his own words. He had a vague sensation of movement in the jaw region, and the right parts of his brain were making the necessary neuronal connections to maintain the stream of sounds his mouth was emitting in coherent order, but his mind was elsewhere.
He was thinking about two failed marriages, a string of affairs, some adulterous, some merely lecherous, and some that were plain misguided. He was thinking about a heartbroken, cynical middle-aged man hoisted on his own emotional petard, reduced to rubbing his genitalia in front of a VDU late at night in an otherwise empty office.
His employees took the strained tone in his voice as barely concealed outrage. It was actually something much more terrible.
* * *
"Yes, well she would say that, wouldn't she?"
Personnel Manager simpered in self-satisfaction at her own cleverness. Not much got past her when it came to human relationships.
"Oh him! No - he wouldn't have the nerve!"
She listened impatiently as her friend chipped in what she thought. Personnel Manager gazed at the clock up on the wall - another half hour before knock-off time.
"Well you know what her husband's like - you could get a male strip review into the conjugal bedroom and he wouldn't notice."
"Of course she's still seeing him on the side! What do you take her for? She'd be crazy not to. Me? I'm jealous darling!"
"Him? Sadly it's just a case of wishful thinking. I wish!"
Personnel Manager stopped to take in some further verbal data coming down the phone line.
"You never! Is he any good?"
"Uh-huh well good for you girl - it's about time too. Forget guilt darling - you only live once, and beyond a certain age your chance of getting any drops as low as your bum and your tits, but don't worry, we're a few years away from that just now."
Personnel Manager tisked.
"No darling, that's not directed at you! I just remembered something I had been meaning to do today, that's all!"
The something in question was some work, but in between hanging out with the girls in the office and keeping up with all her friends on the phone, it was hard to squeeze such bothers into one's day.
"Hang on darling - boss alert - bye!"
Personnel Manager casually placed the receiver down on the telephone and looked up at her computer screen, which had already been set up with a convoluted staffing policy paper she had been writing for several months now. It said nothing of any consequence, and would never be completed, its sole role being to sit on the screen in case someone important came into her office. One had to maintain appearances, and given the impression of working was a key component to her successful imposture as a valuable company employee.
It turned out to be a false alarm. General Manager was not coming to see her, but rather a minion who had her desk in the pool outside her office window. Personnel Manager typed a waffly sentence, noisily deleted part of it, then picked up her desk dictionary to consult a word, performing her best act of thoughtful concentration as she pretended to read the definition.
General Manager was gone soon enough. It was then that she remembered to ring hubby to remind him to buy some milk and a loaf of bread on his way home. She smiled as she heard him promise to stop off after work to get them.
* * *
Office Manager realised there was no choice. This one would not go away. It could not be held off any longer. She was going to have to ask Arabic Translator to do some work.
In a corporate culture where the completion of work was not necessarily a high priority, there was nonetheless much amazement expressed at what Arabic Translator managed to get away with. The main reason for his success was that people were scared of him. It did not take much to set him off, upon which he would get a crazed look in his eye and start muttering something under his breath.
Office Manager approached his office feeling some trepidation. She knocked four times, then opened the door.
Arabic Translator stared at her. He did not look happy. His look was that of a religious devotee who had been disturbed in the process of accomplishing deep thought in relation to the boundless wonderfulness of the universe and God's other creations. In fact it was not all that far removed from what he had actually been doing. Office Manage put on her best face.
"Hello, we have some work for you to do today!"
She smiled. It was a forced smile.
Arabic Translator stared sullenly, hoping she would go away.
"Work?" He looked puzzled.
"Yes, work."
She hoped the word rang a bell somewhere. It was not entirely certain it formed part of his active English vocabulary.
"And here is the folder with the work to be done."
He snatched it and held it a respectable distance away from his body, possibly so as not to be contaminated, while he flicked through the folder. Then he suddenly looked up.
"You..."
He stated the word as if it were a preliminary to a launch into a bout of expletives, but what actually followed was a feeble silence.
"Yes?" Office Manager did not have the vaguest idea of what it was he was trying to say.
"You...want...me...to do...this?"
He spoke with the disgusted voice of a vegetarian who had just been asked to consume a steak.
"Yes - work - we need it for tomorrow."
"You...want...me...to do...this... for tomorrow?"
"Yes! The client was most insistent. It has to be for tomorrow. Two in the afternoon at the very latest. Very important."
Office Manager had written the deadline on the cover sheet, but was so used to having such trivialities ignored that she felt it best to emphasise such data verbally, in full knowledge of the possibility that the utterance might also very well be ignored.
"We shall see."
This was the closest to an acceptance that Office Manager had ever obtained from the man. Consequently, she was profuse in her gratitude.
"Thanks ever so much. I'll look forward to sending it off tomorrow."
She emitted a relieved sigh once she had closed the door behind her and was out in the safety of the corridor.
* * *
It was a complicated text to translate from English: a medical article from a learned journal, all about a new gynaecological surgery procedure for women with childbirth complications. Newby gasped in disbelief at various of the terms and turns of phrase in English. French Translator had been assigned the unwelcome task of translating this stuff into French. Newby wondered whether his job - to proof the resultant mess - was even more demanding. Throughout, he found himself reaching for a medical dictionary. Actually he was using two medical dictionaries, although not simultaneously. One was a French-English medical dictionary that had been published some time in the 1970s and was woefully inadequate when it came to meeting the demands of modern medical translations, being full of Franglais and mistakes of one sort another, let alone all the gaps due to changes and advances in technology since when it had gone to press. The other medical dictionary Newby had was an English-language medical dictionary. He actually found it somewhat more use than the other dictionary, if only because it allowed him to understand what the words in the source text meant. Newby was all too aware that he was not an expert in the field of medicine, and did not hesitate to fill any gaps in his knowledge as he went along.
It was similar to piecing together a jigsaw puzzle, except that this was a double, interlocking jigsaw puzzle, with each piece in the French dimension depending on a full understanding having been obtained of the English dimension to the puzzle. It took Newby five hours to get through the five-page article, correcting missed agreements and misconjugated verbs as he went, in addition to correcting the medical terminology that judicious use of his medical sources, combined with a dose of common sense and reference to French language pages on the Internet, told him was off-beam. There was no point in indicating all these mistakes to French Translator, as such details merely annoyed him. He had this image of himself as being Francophonie on legs, and was not the sort of person who would ever brook questioning or correction from an "Anglo-Saxon". At the same time, he was none too fussed about what was done to his work once it left his desk, so Newby diligently edited the text without having to worry about the high dramatics that regularly occurred when other translators found their sloppy translations had been changed.
Newby printed the proofed text out, walked to the other floor to which his printer link had been assigned, and then marched back to his cubicle to read it, carefully avoiding any eye contact with Strangefellow lest he tried to strike up a conversation about what type of sandwiches Newby intended to have for lunch.
It was only when he sat down for his second read-through that Newby realised what he had missed: all the way through the article: "the patient" had been translated as "le malade", which actually meant "the male patient". It would have been disastrous if this particular gaffe had slipped though. Newby groaned at the thought of having to sit through another half hour of changing definite and indefinite articles, and past participle and adjectival endings, but it would have to be done. He was hacked off enough to send a terse e-mail message to French Translator.
"In the context of a gynaecological operation, one would imagine the patient was a woman, would one not?"
As it turned out, French Translator endeavoured to come up with some line about "le malade" being a generic term for either gender, but Newby had no intention of buying into it: "You're just making things up. It's "le malade" if it's a man and "la malade" if it's a woman!" Newby even went so far as to dump a very thick French grammar book on French Translator's desk. "Read that if you don't believe me!"
French Translator screwed his face up. He did not know exactly how or when he would get his own back, but he knew he would.
* * *
Beep beep, beep beep, beep beep.
"Hello, Marketing here."
"God! Really? Them? No - I'm delighted - put them on!"
It was not every day that someone from a global corporate rang up. The company was a veritable monster in a whole host of fields. Their morning tea budget would have been larger than Tranzcom Translation International's annual turnover.
"Hello! I must say, I'm delighted to hear from you!"
"Well, it's funny you should ask that. You do know we're the largest translation company in the hemisphere? Yes, and we've been in business almost twenty years now. Experience is something you don't build up overnight...
* * *
Newby arrived at work feeling very bright and cheerful. He smiled at the receptionist, who greeted him with a rosy grin. She fancied him - he could tell. So too did most of the other women in the office. It could not be helped. He had such a magnetic personality. He made women feel that he respected them, as well as making them feel special.
Office Manager greeted him with a fond peck on the cheek. "You just sit down for a while, and have a bit of a rest while I give you the run-down and a neck rub."
Newby sighed in bliss as Office Manager relieved his tension from his shoulders up while she outlined the new jobs for the day.
"I'm aware you've been getting a bit too much work recently, so I've assigned the bulk of your work to Surf Boy. Serves him right too, the way he carries on."
Feeling refreshed, and even sprightly, Newby made his way to the lift, eagerly awaiting his arrival at the sanctum provided by his soundproofed office. On the way, he bumped into General Manager.
"Oh, good to see you! Just to let you know, our new branch in Paris is opening next week on Friday. Everything is set up and ready to go - here are the plane tickets, and we've found you a nice little apartment in the eighth arrondissement - we'll be covering the rent of course. You can pick up the keys from the office when you arrive."
Newby smiled contentedly when he finally reached his office. It usually took a while, what with all the warm, friendly faces stopping him to exchange a few words on the way. He did not stop to look at the framed photo of Strangefellow on the corridor wall, with its "In Memoriam" plaque affixed. It was a bit sad he had leapt from that fifth floor window back in June. For a day or two the whole company was in shock. He had after all been such a popular guy. Personally, Newby preferred to leave the past in the past.
Newby did stop though to take in the sight of his well-furnished office when he reached the door. He admired his modern computer, the comfy couch on which he could stretch out while he contemplated tricky translation questions, and gazed contentedly at his personal library of dictionaries, weighing down an impressive array of shelving units. They left just enough room for the mini bar and the entertainment centre, providing vital bodily and spiritual sustenance during rest breaks. Leaving all this would be a bit sad too, but Paris would offer various compensations. Newby was going to be the Senior Translator in the Paris office - recognition for the sterling work he had put in over the last few years. Tranzcom was a company that repaid diligence, hard work, and dedication.
Newby was awoken by a sharp jolt that caused him to knock his head on the bus window. He looked like a stunned mullet for a good many seconds, then realised where he was. His stop was coming up. He suddenly felt the grip of the combination of disgust and loathing that always overtook him on workday mornings. Ahead lay eight hours (if he was lucky) of shit, denigration and thankless toil. He resented it mightily. However he also knew that the bottom line, the only thing that kept him coming back for more like a demented masochist, five days a week, was the money which he happened to need.
Back to another day with that prick Strangefellow badgering him, a computer that kept crashing, and too much work, for which there was never enough time.
Newby smiled at the receptionist. She just ignored him. He might as well not have been there. He heartily wished he was not.
* * *
Personnel Manager was in the middle of thinking about what she should do. This in itself was not an uncommon occurrence, yet these particular circumstances far exceeded the realms of the trivial - her usual decision-making domain.
She had just made the discovery that the random unco-ordinated promises of leave granted by various corporate heads meant that half of all the company's translation staff would be away on leave of one sort or another next month.
The consequences of this were horrendous. Various language departments would be rendered non-functional by the absence of any people manning them. It was not so much that work would have to be turned down - that could always be farmed out to halfwit freelancers at outrageous rates. No, the problem was that there would be no-one trustworthy in the office to check the mistake-ridden work when they sent it in.
Personnel Manager thought about the mayhem that would result: the shonky work going out to clients, the confusion involved, and the chickens that would come home to roost on those who had granted leave - her included. She could try and place the blame on the senior managers who had approved leave without consulting her, but realised that, realistically speaking, it would be more likely they would be seeking someone to blame themselves. It was one of life's cruel injustices that it was the Personnel Manager who was held responsible for personnel matters, in spite of the fact that such issues were in fact resolved by nearly everyone with a management post, with precious little in the way of co-ordination, witting or willing, from the Personnel Manager.
They would blame it all on her to save their own hides. That was the way it worked in this company. She knew it from having done it to others. From time to time, the usual disasters developed into something of such epic proportions that unwritten convention and the spirit of third-party sacrifice meant that the management herd supping at the company trough would kick the weakest in the group away from the sustenance-providing swill. Depending on the extent of the transgression for which blame was being apportioned, such a cut-off might be either momentary or permanent. One could never quite tell, although it could be assumed that a clanger of these proportions would merit dismissal.
Personnel Manager took but a few seconds to consult her calendar, pull out the requisite slip, and grant herself one month's leave.
* * *
It took a while before Newby realised he did not have to sweat in 40 degree Centigrade heat. For long months he had put up with it, wearing just a shirt and thin trousers in the office. He even took to working in bare feet, such was the level of heat and humidity. To aggravate things, the air conditioning system kept pumping warm air into the office area, leaving his throat parched, and his tongue sticking to the roof of his mouth like it was a hairy lolly. And on top of that, because his work space was in one of the upper floors, all the heat from the lower floors drifted up to raise the temperature from a level that was aggravating to simply unbearable. As winter turned to spring and then headed into summer, it became clear that something would have to be done. By mid-summer, only an iguana would be able to exist comfortably in such conditions.
Newby's initial reaction was to look for a window to open. Any window. However the ones nearby had all been sealed up when the air conditioning system had been installed, for whatever reason.
Newby's next step was to start looking for the air conditioning controls. Much to his surprise, because little at Tranzcom Translation International was ever simple, these happened to be located on the very floor he worked on. It took a bit of fiddling around before he mastered the controls, but he did not hesitate when it came to resetting the default temperature from thirty degrees to ten degrees.
The environmental change was not immediate - it took about half an hour to make itself felt. The most noticeable aspect of the process was the cold-air induced hum generated by the ventilators. You could see the cold air from all the condensate it contained. The floor's air vents looked like they were pumping out mist, although it soon evaporated when it hit the hot air already circulating around the corridors and rooms.
The effect was blissful. Newby put his shoes and socks back on. He would even be able to wear a tee-shirt under his shirt tomorrow, enabling him to keep warm outside as he trudged to work in the morning.
* * *
"Put me through to the bastard!"
Receptionist flinched at the vehemence of the voice shouting out the telephone receiver. After collecting herself, she replied in a firm but polite manner. After all, she had her instructions.
"As I said, he's not here. He called in sick today."
"Yeah, and every other day I ring up as well. Do you really think I'm that thick?"
Receptionist said nothing. She simply hung up.
Five seconds later she had the woman's voice in her ear again.
"That bastard used me! So don't think you're getting out of it that easily!"
"That wasn't my intention, only there was another call coming through that could not wait."
"Yeah, right, as if you actually do any work in that place. I've heard what it's like there."
"Oh, so what's it like then?"
Receptionist pressed the intercom button to feed the message through the loudspeakers of phones all over the building, as she had the feeling something good was going to come down the line.
"According to your General Manager, you're just a bunch of fat-arsed, lazy useless pricks who laze around all day bitching at each other and hankering for the main chance, which you're too stupid to work out how to swing."
Receptionist laughed merrily and switched off the intercom function before venturing her response: "Got it in one!"
Then the woman hung up in a huff.
* * *
Arabic Translator wondered what the matter was. He had been shivering all day. The cold was so intense he had trouble concentrating. Soon too, his teeth were chattering.
He felt like a carcass in a cold store. Putting on his jacket, then his coat, failed to fix the situation. He could feel the cold working into his system, and the chill in his extremities.
The objective reality was somewhat different. Even though it was a good fifteen degrees by the time Arabic Translator was feeling these sensations, he was not used to such chill conditions. Ever since he had left his native Egypt to come and work in Capital City, he had been constrained to adjust somewhat to the generally colder climate in this part of the world. This change usually only made itself felt outdoors. Inside environments tended to be moderately warm, due to the benefits of First World advanced central heating systems.
Here in the office at Tranzcom Translation International, the situation was even better. In his early days at the company, Arabic Translator had gone out of his way to track down the air conditioning controls and he bumped the default setting up to thirty degrees. Within an hour or two, that sticky humidity that reminded him of home was permeating the air. He revelled in it.
Some of his co-workers had actually noticed the change, but being unable to change the air conditioning settings, either because they had no idea they could be changed, or because of a certain ovine instinct, no one had made any effort to reduce their discomfort. Instead, they habituated themselves to the change in climate by arriving at work dressed in light clothing, including short-sleeved shirts and tops, and short skirts. The office wags speculated that, given the new abundance of exposed female flesh about the place, this was some new ploy concocted by General Manager to bump up the intensity of his sex life that little bit further.
But, returning to the present, it may be stated that there was little or nothing that was ovine in Arabic Translator. Growing up in Cairo, he had learnt from a very young age that if you wanted something, you had to take it, and if you wanted something done, you were the one who had to do it.
Consequently, his passive response to the change in office climate initiated by Newby did not take long to transform itself into a more proactive response. He erupted from his office and steered the straightest possible course for the air conditioning control panel. Although he had been angry on the way there, he found himself chuckling all the way back to his office. It was the satisfied chuckle of a man in control of his own destiny.
* * *
Newby frowned. No, he was not imagining it. The room was getting hotter. He did not need a thermometer to tell him this - the sweat trickling down his torso from his armpits was indicator enough. He was furious. He leapt up from his chair and strode off to the air conditioning panel. Sure enough, the thermostat setting had been bumped back up to thirty degrees. Newby grimaced. "So that's your game is it?" He said this out aloud, in spite of the fact that no one was there, and regardless of the fact that he did not have the faintest idea of who had readjusted the controls.
This time the setting went all the way down to five degrees.
* * *
The staff at Tranzcom Translation International thus embarked on a period of extreme climatic change which, unlike that occasioned by global warming, swung up and down according to a daily cycle - with Arab Translator setting the thermostat up as high as forty-five degrees (to make a point), followed by Newby (also desirous of making a point) putting it back down to five degrees some two or three hours later .
With the air conditioners alternately blowing hot and cold on a daily basis, over the next couple of weeks there was a surge in absenteeism due to a flu outbreak. Other staff complained either of dizziness, or of chilled bodily extremities. Various female staff members even went so far as to prove to General Manager how cold their hands were by physical contact, something he did not mind very much at all.
A directive was subsequently issued at a staff meeting, to the effect that in spite of the fact that due to some system malfunctions the office temperature had been varying alarmingly, henceforth there would be no trouble, as the temperature was now going to be stabilised at 25 C. Although he knew otherwise, General Manager was not about to admit that parties unknown had been tampering with the thermostat. In any case, there was little likelihood of them causing any more bother now he had superglued the knob in question.
* * *
Senior Translator blinked as his computer screen went totally blank in a mere instant.
It was unthinkable. His head struggled to grasp the full implications of the situation.
No, he had failed to save the text he had been translating when the crash occurred, and had not gotten around to saving it in the preceding hour either. It was hard to remembers such trivialities when you are cracking the intricacies of a Polish patents hearing, as recorded in a court transcript.
A whole hour. How many words had been lost? If he was quick and could retype it all immediately while it was still fresh in his memory, it might take less than an hour to redo it all. Senior Translator got up, grabbed the print-out of the original text he had been working on, and rushed off to find a working computer terminal.
He failed to find a single one. Everyone's terminal had crashed. Tranzcom Translation International's whole system was down. No one could say why. Computer Expert happened to be out on his lunch break and was uncontactable. Consequently, Tranzcom found itself drifting aimlessly. Every minute the computer system was off line meant the loss of thousands of dollars. Words processed on terminals was where the firm's money came from. No terminals - no words. No words - no turnover. Translators were standing around chatting and drinking coffee. They were busy speculating how many hours it would take for the system to be placed back on line. There was even talk of organising a lottery with a prize for whoever guessed the closest time, yet they were only joking this time around.
Senior Translator retreated to his office and opened his closet. There was a sizeable cardboard box perched on the top shelf. He pulled it off and carefully lowered it, placing it on the desk with all the gentle care of a mother placing a neonate in a crib.
It was his typewriter.
He had had it since his student days. He remembered banging out his doctoral thesis on Galdós with it. He also recalled late nights, the sweat, and the hard slog he had endured for a document that only a handful of people ever ended up reading.
It was a bit fiddly getting the typewriter out of its box: Senior Translator had to lift the machine, and clutched between his hands, which he had squeezed down the inside of the container in an effort to gain purchase and inch it up slowly.
He tapped the space bar three times to check there was nothing blocking the carriage, and then pressed it a few more times until there was a "bing" sound, indicating the trip mechanism for the carriage return bell had been struck.
Senior Translator peered at the ribbon. It should be alright. He trudged off to the nearest printer and emptied the paper tray. Depositing the pile on his desk, he licked his left index finger and picked up the top sheet, revelling at the sound of the platen as he rolled the crisp sheet into the paper feed.
He could not wait however many hours it would take for the computer network to get back up and running. His head was brimming with lost legal intricacies that had to be recorded in some lasting form before they got all muddled and his short-term recall began fading. Claim and counterclaim. Argument and rebuttal. Thousands of words, and an hour's worth of toil would be lost if he did not commit everything to paper immediately.
As he started pounding the keys, he thought back to the good old days. It had all been so simple before computers.
* * *
Newby felt tired. He always felt run down at the end of a day's work. Walking down the street to the bus stop, he wondered what had happened to his life. He had never felt this tired when he was a student, although admittedly his course of study had not constituted the hardest slog on the curriculum. Still, he doubted now whether he could handle an evening performing drama or partying, like he used to back then, just a few years ago.
Newby's head felt as if it were cocooned in cotton wool, and well it should after the battering it received day in, day out at Tranzcom Translation International. His work consisted of a stream of mentally contorting demands that pulled his brain this way and that.
At the bus stop, he scrutinised the faces of the other commuters waiting to be picked up. They looked the same as he felt, having the blank, shell-shocked look of people who have just undergone eight or more hours' worth of stress and bullshit.
Newby hoped there was more to life than this. Working at something you hated till you retired, then wondered where your life had gone whilst your body fell apart and you ultimately expired. Those standing at the bus stop did not appear enthused by their career choices, any more than he was. Newby had in fact wanted to be an archaeologist, digging up lost cities in South America, but it just turned out to be one of those dreams you never get around to fulfilling because that bothersome thing called the real world gets in the way.
All there was to look forward to in what remained of the day now was a badly-cooked meal, followed by a couple of hours watching crap on the TV before going to bed.
Newby felt like screaming. Certainly his situation was not so different from that of a wild animal with its hoof caught in a gin trap.
* * *
General Manager was dreaming about his youth, studying Latin verbs in a musty classroom. Rote learning, spurred on with the crack of a cane. Latin was a hated subject, but it had turned out to be useful for the purpose of getting into the language business. He could have had no idea back then what he was going to become.
The dream meandered. It was not one of those full-on in-your-face sort of dreams. Rather it was a wispy, look-down-from-on-high, pause and reflect dream, indicative of the influence a whiskey taken prior to a siesta can have.
General Manager often dozed in the afternoon. From 2pm until 4pm was a good time. It enabled him to catch up on the previous late night, handling emergencies until the early hours of the morning, or possibly going out on the town for one of his bouts of carousing.
There was a very long couch in his office, with suitably angled ends, forming comfortable head rests that did away with any need for a cushion, as they were already very softly padded. General Manager usually left his shoes on, in case he was awakened suddenly by some pressing matter being imposed on him. His legs were long enough to allow them to dangle off the end of the couch. The shoes themselves formed no impediment to getting a good sleep, being light lounge shoes with thin soles.
General Manager had been a handsome man in his youth. He still had his health, even though he abused it mercilessly. Had he seen a doctor, he would have been issued with a grave warning and told to slow down. The pace of his life was such however that doctors formed no part of it. The thought that he might keel over one day from stress and over-work was something he had never contemplated, not even in his nightmares. No, he always had his health, and always would, until the day he suddenly fell over.
General Manager sometimes looked back fondly on the early years of his life, when there had always been time to fritter away. These days time was a precious commodity, to be carefully parcelled out, and was not for squandering. He had reduced all the everyday functions in his existence down to simple minimums, measured in minutes at most. He knew down to the minute how long he should spend showering and shaving - no less, no more. He needed no watch to tell him he had spent enough time brushing his teeth, and he found that with a steady diet of curry and hamburgers, defecation too could be hurried along to a great extent.
What could not be regulated was the time it took to run Tranzcom Translation International. It was a time-sucking, life-devouring monster that left him a spent, tired man, always on the verge of an irritable outburst that he could sometimes hold back if he resorted to a series of agitated twitches and fidgets, although he himself was unaware of this particular process.
Time had changed General Manager. Had his twenty year-old self somehow been able to travel through time to see him, both parties would have been shocked at the difference. He was slightly hunchbacked - an occupational hazard in the translation game. Worry lines had etched themselves on a once callow face, and his eyes had become sunken and tired from his erratic waking hours.
For the time being, those eyes were shut and resting. Beneath their lids, his eyeballs were rolling around erratically.
* * *
The day Strangefellow came out of the closet was a difficult one for Newby. It added a further level of complexity to already strained relations with an individual he was constrained to have contact with due to their physical proximity in the office environment. Henceforth, every time Newby voiced his true feelings about Strangefellow, his thoughts would have to be prefaced with words to the effect of "it's not that I'm homophobic or anything...", words which, unfortunately, usually spilled from the lips of homophobes.
No, the problem was that Newby just hated this particular homosexual, and it was an intense sentiment that predated any suggestion or hint of Strangefellow's sexual preferences. For all that, it made things difficult. If challenged about some aspect of his generally objectionable behaviour and manners, Strangefellow would now be able to trundle out the heavy artillery in his defence: "You're just saying that because you're homophobic."
Around the office, the general reaction was a mix of wonderment and some relief, along the lines of "So that it explains it...". "It" being that pervading sense of discomfort and vague disgust that Strangefellow managed to arouse in his workmates who, unlike Newby, were not constrained to coexist with him in such close proximity.
Newby did not go along with the tenor of this line of reasoning. For him it was a cop-out. The fact that in his spare time, Strangefellow got his jollies with humans that had male rather than female genitalia seemed to him to be wholly superfluous. There was an unpleasantness in the man's demeanour that transcended anything merely sexual. Newby's speculative theory was that it had something to do with Strangefellow's upbringing. True, he had gone to one of those exclusive boys' schools that were traditional breeding grounds for pederasty, possibly contributing both to Strangefellow's sexuality and his warped personality. Yet, for Newby, it went even further than that. While he would never have the opportunity to test his theory by meeting Strangefellow's relatives and making indiscreet inquiries (perish the thought!), he was persuaded it was something to do with his family - an overbearing mother possibly, or an indecisive father - that sort of thing. Newby was no expert in psychology, yet even he could see that whatever it was that motivated Strangefellow to act the way he did, it ran deep, to the point that he could not have behaved any differently had he wanted to.
In that respect, Strangefellow was in his element at Tranzcom Translation International, being surrounded by other creatures who, although not of his ilk, were just as predetermined and offbeat in their behavioural patterns as he was. It was a phenomenon that started with General Manager (possibly with members of the Board, although Newby did not move in those circles, and could not be sure) and ran all the way down through the hierarchy.
* * *
Office Manager barely suppressed a scream. The job management system had just crashed for the third time that morning. It was usually the result of two of the company's networked terminals accessing the management system at the same time that caused these crashes. The home-made software would go into a spin and simply freeze. No more, and no less.
The problem was that these crashes usually occurred when there were dozens of incoming jobs to be processed, many of which were supposed to involve same-day turnaround. An hour or two lost in processing would have a knock-on effect all the way down the line: the translator would get the text late, which meant he or she would be late translating it, which in turn meant that the editing would be late, and lastly that despatching the job would occur too late for the intended deadline. Multiply this chain of delays by twenty-seven, which was the number of jobs due on this particular day, and it was enough to make anyone feel queasy.
Office Manager was terse towards Computer Expert on the phone: "I don't care! It has to be fixed now!"
She would not be there in the evening when all the jobs for dispatch went out late, but she knew all the blame would be dumped back on her the following morning. She also knew that there would also be various jobs which did not even get completed, and which would still be there tomorrow, clogging up the works and preventing tomorrow's work from getting processed.
The fact that this cycle got repeated nearly every day made the whole terrible concept very hard to live with.
* * *
German Translator had come to despise Tranzcom Translation International. Partly this was due to its inefficiency, and partly it was because the firm was not run by Germans. For her, the former consideration was intimately linked to the latter. That she had left Germany because she wanted a change from the rigid German way of doing everything was something she tended to forget during her tirades at her long-suffering husband about her deplorable work conditions.
"They do not value me! They do not care! And I could run things better myself - single-handed!"
Her husband's response was to suggest that she set up on her own. It was a logical suggestion, going into business, but something had held her back: a combination of uncertainty and fear of the unknown.
Her loss of face over the failed office change had however spurred her on. She decided to act on her impulse in a very methodical, cautious manner. It was not enough just to leave the company - a path had to be laid before one could walk on it, and she would have to plan her escape path.
Office Manager was pleasantly surprised when German Translator started pushing her for more direct contacts with the firm's German clients. She assumed it was a sign of increased dedication. Actually, her interest was solely personal - a prelude to appropriating these contacts as her own clients when the right time came. She concentrated on the ones that came up with interesting work. The ones that offered donkey work were treated the way she had previously treated all the customers - as nuisances who distracted her from serious intellectual work.
Much to the amazement of Computer Expert, German Translator began taking an interest in computer hardware and software. Whereas before she had treated him like a foot servant, now she was always politely quizzing him regarding various aspects of the information technology field. If she was going to set up a firm, she would need to know a few things about computers and the various peripheral devices that were hooked up to them.
German Translator used her new-found knowledge to access the corporate client database and download the address details of hot potential customers for her projected venture. To avoid her accessing of the database being traced, she used Marketing Manager's terminal while he was out indulging himself with his friends during extended lunch breaks. Given that everyone seated in the vicinity of Marketing Manager's cubicle was also out at lunch, there was little chance of her being caught in the act. It took about twenty minutes each time, but German Translator came out of these sessions with a full printout of details of dozens of good potential clients that would stand her in good stead further down the line.
She also got to talking with freelance translators, who previously she had considered the lowest of the low. This change did not entail any admission of excellence in their regard on her part, merely a begrudging recognition of the fact that they had business administration skills she needed to learn. It was a sobering thought to know that they were actually better than her when it came to sustaining themselves as independent business units.
In deciding to go it alone, German Translator found her perspective changing in ways that she would not otherwise have imagined.
* * *
General Manager smiled benignly at the assembled staff.
"As well as being here to have afternoon tea today, we have gathered to bid farewell to a member of staff who will be greatly missed.
"I will always value the service she gave this company, the long hours she put in, and her unstinting devotion to the firm."
While he uttered these pious words, General Manager could not help but recollect the sight of her on her knees, providing service in an altogether less noble manner. The memory prompted a little twinkle of the eye, but he did not falter as he ploughed on with the speech the staff had heard so many times before until it reached its dull conclusion.
Sometimes it was all for the best that they left. He watched as one of the managers presented the departee with a small gift. Head was the only offering she had given him of any worth. No amount of bullying had succeeded in getting her to open her legs. General Manager rued this sad fact. He was convinced she would have been good. She had the right hips; big, rounded hips. Fertility goddess hips.
General Manager stopped to ponder, and to avert his gaze from the woman's body. Someone was sure to notice if he stared too long.
* * *
"I will always value the service she gave this company, the long hours she put in, and her unstinting devotion to the firm."
Surf Boy snorted inwardly. General Manager always trotted out the same lines on these occasions. Surf Boy, and a good many other staff members present, were aware that the departee had ostensibly been given the boot because she was not meeting the requirements set by the company's productivity curve. She was late when it came to arriving at work, as well as returning from lunch, and took extended coffee breaks to the point it had become just too noticeable to pass unpunished.
Surf Boy could well guess the other reason for her departure from the salacious look General Manager was directing at her crotch.
* * *
Newby did not really know why he was sitting at the table, waiting for this particular meeting to start. Surf Boy had informed him of the meeting. "General Manager will be there. We have some important things to discuss." That was two days ago. Since then, Newby had wondered at length about what these "important things" might be. In his mind, he imagined a set-up, with Surf Boy leading the prosecution against him, and with General Manager as judge and jury. Surf Boy had been building up to this for a long time. Newby went over every possible line of defence in the intervening days before the meeting. He did his best to imagine every feasible line of attack. He set traps for himself and craftily climbed out of them. He devised little set-piece rebuttals with reference to specific instances. He even went back to old jobs and printed out copies of them, with examples of Surf Boy's lousy and/or fallacious editing highlighted. If the little bastard wanted a fight, he was going to get one.
Surf Boy was the last person to enter. His lateness was clearly deliberate, inflating his importance by emphasising that nothing could proceed without his presence. He gave a cursory nod to the seven people present, including General Manager, and got on with his preamble without any further ado.
Newby hung on his words, waiting for the assault on him to commence. Except it did not. Instead, Surf Boy's tone from the outset was defensive. He was playing the role of victim!
"...excessive workload...stress and strain... deleterious effect on my health... doctor's advice... the others of course support me in this, which is why they are here today..."
The shifty sod! The conceited shit! I am here on a false pretext, to swell the numbers and provide a false show of translators' solidarity!
Newby abruptly stood up and addressed General Manager: "I'm sorry if you are labouring under the impression I support my colleague here. I was invited to attend this meeting with no indication whatsoever of what it was to be about. I have however heard enough, and would prefer not to waste my employer's precious time and money with my presence here when there is work to be done."
General Manager was grinning fondly, as if Newby were a prodigal son. "How many others were informed of what this meeting was to be about?"
After some prodding and prompting, all but one of the other attendees (French Translator) admitted that they had had no idea of what was going on.
General Manager was quick to bring proceedings to an end. "I think we can hold this meeting at a later date on a one-to-one basis." He smirked at Surf Boy as he strode out of the room.
Surf Boy was pissed off. You could see that. Newby decided to deliver the coup de grâce. He went over and talked quietly, so the others, who were also leaving, would not hear: "I'm not as stupid as you thought I was, am I?"
Surf Boy looked fit to strangle someone, but French Translator intervened and herded him out of the room, leaving Newby to survey the cleared conference table while he felt that warm inner glow of victory. Hitting back after being meek and mild for so long made him feel really good about himself. It was the first time he had experienced that feeling since he had been hired by Tranzcom Translation International. He wondered whether this meeting marked some sort of turning point. The thought it might be an isolated incident was not an option he could entertain.
* * *
Chinese Translator was clearly upset as he strode up to Chinese Manager.
"Look at what she has done!"
For effect, he waved a sheaf of papers in his face.
Chinese Manager was solicitous. Sympathy flowed from him. He patted Chinese Translator on the shoulder, the way a mother does her son when his pet frog has died.
"She has completely ruined my translation!"
Chinese Manager knew who Chinese Translator was referring to: one of their more difficult customers - a dragon of a woman, who not only happened to head a large trading company, but was also as Kuomintang as they came. Various members of previous generations of her family had helped found the Chinese Republican movement, knew Chiang Kai Shek, and moved in high places.
"You can't write the way she writes for mainland China. Just listen to how it reads! It's just not right."
Chinese Manager nodded sagely. What Chinese Translator meant was that the woman's turn of phrase was too old regime for Communist China, even the present-day version, which was beginning to try on Capitalist clothes. Chinese Translator was from Beijing and was the result of a hard-core Communist upbringing. His grandfather had been part of the Great March with Mao back in the 1930s. His father had been an active participant in the Cultural Revolution in the 1960s.
The problem was that, even though this woman's company was exporting to mainland China, she was incapable of accepting that after a mere five decades of Communist rule, mainland Mandarin had deviated so far from what she considered to be correct language. The documents translated from English by Chinese Translator, and moreover which had been carefully edited by Chinese Manager, nearly always got faxed back covered with scribbled amendments.
"I am not rewriting this text! It is perfectly good enough! That woman has no idea at all! None! Her rubbish may sound alright to her and her Taiwanese bandits, but it will not work on the mainland. And then when they lose business because of all their silly "corrections", they will blame us once again, claiming it was all because of our bad translation."
Chinese Manager hummed and hahed. He did not at all like where this was going.
"She is not going to listen to anything I tell her - for her I am just an ignorant European barbarian who knows a smattering of Mandarin."
"Then we have to go to see our General Manager."
Chinese Manager gulped. He did not want to go to see him. General Manager had a low enough opinion of him already, having yelled at him earlier that week for not spotting a mistake in a translation done by a freelancer that was going to cost Tranzcom Translation International thousands of dollars in an insurance payout. General Manager might just as easily assume the client was right, even if only to put him in his place.
Chinese Manager simply said "Well, give me the fax and I'll see what's involved."
He cursed himself after Chinese Translator had left. He felt as if he were caught in the middle, easy prey for Chinese Translator, the Taiwanese dragon lady and General Manager. Possibly all three at once if he did not work out what to do and do it right. He hated this sort of thing. It was nothing to do with language and everything to do with politics. On top of which, it was an issue with razor-sharp teeth. He pondered for a good ten minutes before deciding on the course to opt for. Chinese Translator would be kept in the dark, and led to believe that the issue was resolved in his favour, while he, the muggins editor, would spend long hours making all the changes the client wanted, and hoping like crazy he did not mistype anything while he amended the text.
* * *
The sound of an angry translator floated past Office Manager. Regardless, she managed a contented smile. She felt a blessed buzz that nothing short of an atomic bomb blast would have upset. The happy pills were working their blissful effect. Her doctor had prescribed them a few days back, and she was now feeling just great. The stress of her employment situation and her work lay down there on the far plains, while she just floated miles above it all, feeling the slipstream brushing her hair.
She could also feel the measured beat of her heart. Normally in such circumstances, it raced. She might even feel a lump in her throat on a really bad day. Not now though. Not at all.
German Translator kept raising her voice and offering remonstrations that were increasingly sharper. To no effect. German Translator was beginning to get the impression she was invisible, a great novelty to someone with her force of personality.
"Just what is the matter with you?"
Office Manager smiled.
"Nothing, nothing at all."
German Translator chucked the offending job folder full of erroneous administrative details on the desk and walked away in disgust. How do you hold a conversation with someone pilled up to the eyeballs?
* * *
Newby was shaken from his concentration by a tap on his shoulder. The train of thought that was rapidly bringing him to the conclusion of deciphering an eleven line long multiple-clause sentence was abruptly derailed. Inwardly, he cursed - it would take him several minutes to get back on top of things once this disruption had ended. He could not however display his displeasure to General Manager, the man who ultimately controlled his destiny.
"Sorry to interrupt you like this, but I have something important to tell you."
"So this is it", thought Newby. "It has been a long time coming. I suppose it was inevitable really, what with all the slagging off, put-downs and character assassination Surf Boy has been hatching. In a way I should be grateful to have lasted this long. I can always go on the dole, although it might be a long while before more work comes along. I could accept some menial job - well, one more menial than the one I am in - while I wait for something better to turn up."
By this time General Manager was launching into a seemingly prepared speech.
"As you know, we've been having some difficulties recently. Cash flow, unfortunately, has been a bit unsteady of late. This, combined with the overheads involved in running a company as large as ours, means that in a situation like the one we presently face, tough decisions have to be made.
All the while Newby was sitting there thinking "Get it over with, you sadistic bastard".
Newby's look may have betrayed what he was thinking. If so, General Manager did not let on.
"After careful deliberation, and with great reluctance, the Board has, with regret, come to the conclusion that our only way out of this cash flow problem is to take a drastic step."
Newby was by now a tense mass of nerves, hanging on for the worst.
"Consequently, and very sadly too, I must say, we have decided that the only course to follow is to pay half salaries to all staff this month, until we overcome this hurdle."
General Manager misread Newby's stunned expression as a sign of shock. It was actually one of dazed relief.
"We shall of course make up for the shortfall by paying you extra over the ensuing months, and for the moment we do not envisage taking similar action this time next month."
This time? What General Manager meant was the day before pay day. Newby was not so dazed as to be incapable of speculating why they had left it to the last moment to tell him, and presumably, all the other employees.
General Manager continued with his set-piece monologue. "I too am subject to this measure - after all, we all have to shoulder the burden."
Newby imagined that half of General Manager's monthly salary payment would be easier to get by on than half of the trifling sum he earned.
"It is my unhappy task to inform all of the staff on a one-to-one basis. Given the circumstances, a memorandum or such like would hardly have been appropriate. If it's any consolation - we're all in the same boat, and this is just a passing storm."
General Manager closed his performance with a paternal pat on the shoulder and with that exited from the semi-cubicle that formed Newby's personal office space.
* * *
Senior Translator liked to think that his concentration was as solid as a rock at three in the morning, but in reality, his attention was meandering. He felt he was the master of the situation, a veteran of a thirty-year war with words, in which he had won many battles, except that, like Napoleon in Russia, the ultimate goal of winning the war was a madman's folly.
Senior Translator had started learning languages in earnest at boarding school. Back then, it was a way of escaping from the dreary physical confines of a school environment and exploring exotic worlds. His peer group used to think of him as a bit of a swot, and wondered why he was wasting his time: "All those foreigners are learning English these days - a few more decades and your foreign languages will be as dead as the dodo".
Who exactly had said that to him, Senior Translator could not recall. He could however vividly recall the adolescent scorn behind that ignorant assessment, one he had subsequently had many an opportunity to chuckle about. All that linguistic spadework in the dorm meant that while the lads were playing sports, he had laid the foundations for a long career.
He shook his head with a start, having noticed he was nodding off. Down in the street below it was almost completely silent, with the exception of the very occasional passing car. The Central Business District was not known for high traffic volumes in the early hours of the morning. Plenty of lights were on in other office buildings though, a sign that Senior Translator was not completely alone. They formed a random scatter pattern of bright tiles across the black shadowy skyscrapers that dominated the view from his office window. He wondered if their work required concentration, how stressed they were, and how much money was riding on their efforts.
There was a lot riding on the file in front of him: several thousand dollars for the company, and a good many more for the client. The document was a company report, and the client, who was a long-standing one, did not tolerate mistakes. Senior Translator reined in his wandering eye, taking it off the dark towers and dragging it back to the flickering screen.
All VDU screens flicker, except they do so at a rate too rapid to be perceptible to the human eye. You can notice it on TV though, when there is a camera trained on someone at a data terminal. A thick black horizontal line scrolls down the screen, so obtrusive you wonder how the operator can work, yet he or she does, oblivious.
Senior Translator had a theory that this black line, an electronic void, was why people missed so many mistakes when reading off computer screens. After all, a computer monitor is just a phosphor-coated vacuum tube with light particles bouncing off it that form fleeting patterns. The lack of tangible form and the abstract nature of the images - just electrons and photons - must work less effectively at a perceptual level than a sheet of paper with words typed or written on it does. While such words too are only seen as the result of light bouncing off them and hitting the retina, they comprise an information source that has a physical form and has been imbedded into a solid medium. The printed word is real - it can be touched, smudged, blotted out, even erased, in which case even then some trace remains, unlike on-screen information, where a deletion leaves nothing at all behind.
Senior Translator shook himself again. This was not good enough. He let out a yawn and tried to transfix the screen with his gaze. He exhaled wearily. It was no use - the previous paragraphs - mercifully only short ones - would have to be reread. There were still twenty pages more to get through. He wondered whether it might not be better to call a taxi and head home.
It was no good. The work would still be there in the morning, and going home would not clear it from his desk. The trick was to work out whether it was better to carry on now, or try and do it in the daytime when a sleep-deficient haze would mean just as poor a job of editing would be done.
No, it would have to be now. Now or never, as the Elvis song went. This was the point at which you realised that earlier problems had not been that substantial, and that the crunch time had arrived. It was a crestfallen feeling that arose from the advent of these circumstances; that and the feeling you would have to work even harder than was humanly possible to make up for your deficient judgement.
What you would not admit to at this juncture was that the by-product of this frenzied activity was going to be mistakes. Mistakes induced by panic, rushing and tiredness. Any admission of fallibility did not extend beyond acceptance of poor organisation. The possibility of being responsible for fallible editing was an unpalatable thought, to be excluded at all costs.
Senior Translator's eyes fell back on the screen. He felt he could blame the screen to some extent when things were going wrong. It was nothing more than artificial light emissions pounding the retina.
At this time of the morning, the pounding was perceptible. His pupils felt battered. The other strange aspect was the stillness all around. He preferred daytime office noise, interruptions in the form of phone calls and people knocking on his door. He told himself such distractions sharpened his wits, and forced him to keep focused on the work at hand, whereas at two in the morning or later, it was just him, the job folder, and the translation on the computer screen.
Of course it was bullshit. You are bound to work better without having to filter out intrusive distractions, but this was the sort of syllogism Senior Translator constructed for himself in his office in the early hours of the morning when there was an unacceptable task confronting him.
His parents had held high hopes for him. They had wanted him to become a diplomat. Translation work was a come-down for them. They had had visions of him holding his own at swank cocktail parties in foreign climes. Sitting in front of a computer screen at all hours of the day and night was not a career for them, but rather something that too closely resembled indentured servitude.
* * *
There was, Newby found, a point at which one could claim to be able to translate a language, without really knowing anything substantial about it in formal terms. This state was referred to in the profession as "passive knowledge".
It was not at all clear whether this "passive knowledge" was necessarily of a substantial nature. When subjected to scrutiny, it seemed to pale into nothingness, yet for all that, it was still there and functioned well enough when it came to the act of translating all manner of documents. Newby could, for instance, claim to be able to translate Romanian. A disbeliever would ask on what basis such a claim was made, given that Newby had never studied Romanian, either at home or in university. He had never cracked open a grammar with a view to memorising cases, and was certainly incapable of uttering even the most basic everyday phrases in the language. Were he to be plonked down in a Romanian café in Bucharest and told to order a cup of coffee in the language of the Dacians, he would have been at a total loss.
However he did know the cases to the extent that he could distinguish a genitive from a locative, and was able to differentiate between direct objects in the accusative and indirect objects in the dative. On top of which, because Tranzcom Translation International's budget did not extend to purchasing a Romanian spellchecker package, Newby had been constrained to learn Romanian spelling to the extent that he could spot typos, no mean feat in a language where even native speakers habitually leave off accent marks altogether because they can't be bothered with them, or mix up Soviet-era spellings with the spellings re-introduced into the language in the early 1990s. And Newby was particularly proud of the fact that he could even translate Communist-era Moldovan, which was in fact merely Romanian written in Cyrillic; a petty Russian revenge on at least some users of the accursed Roman alphabet. All things considered, although he would never be able to write a letter in Romanian, Newby had managed to produce accurate translations of legal documents, business letters, technical briefs, specifications and the like.
He did not like mentioning Romanian and the other languages he translated on the basis of this "passive knowledge". People always jumped to the conclusion that he "spoke" such languages never less than fluently, and found it hard to grasp that "speaking" per se did not enter into the written act of translating a text. Also, they would ask bothersome questions, inquiring where he had studied Romanian, how long he had lived in Romania, and so forth. Rather than being amazed at his skills, when he invariably replied that he had not only never studied the language, but had never been to Romania, they assumed he must be a fraud, or at least prey to self-delusion. Nevertheless, there was no fraud or self-delusion involved: his Romanian translations had successfully passed through the clobbering machine entailed in the editing process at Tranzcom Translation International, and had passed out into the wider world, where they had successfully fulfilled their purpose.
Although he was too meek to admit it, Newby was the proud possessor of quite a rare talent: the ability to assimilate a foreign language without having "learnt" it according to traditional criteria, and then process text in that language into coherent, comprehensible English. It was a skill that defied traditional concepts concerning what qualifications and training were required of a translator, and also confounded native speakers whose work he edited and returned with dozens of corrections for them to check. These translators also tended to assume that Newby had far greater knowledge than he actually did, but then, as Newby himself came to realise, the fact that he could spot their various mistakes meant that the knowledge he did have was quite substantial.
What worried Newby sometimes was the thought that there might be stylistic or advanced grammatical errors he was unable to spot, but then he told himself that if the Romanian translator himself missed these things, they must be of a very obtuse nature. At any rate, he hoped this was the case.
In a perfect world, working for a company that did not cut corners and costs the way Tranzcom Translation International did by using its more gifted and often even its plodding staff as jacks of all trades, Newby would never have dared go near Romanian. He was unsure whether to curse the company, or be thankful for the new worlds it had opened up.
* * *
Senior Translator contemplated the open Windows file directory with awe and glee. The time had come. Years of working like a navvy for precious little thanks. They always wanted more, more, faster, faster. All that was missing was the crack of the whip and a beating drum and he could have been one of those ancient galley slaves, churning water the way he had to churn out words.
Senior Translator thought about the attempted takeover of his office by German Translator, the old computer equipment that kept breaking down, and Computer Expert's patronising sneer whenever he asked for assistance. His attitude was irksome, coming as it did from a man who only had a basic computing diploma but who felt himself to be the intellectual superior of someone who translated fifteen languages. He also thought about all the brush-offs he had gotten in employment contract negotiations, being treated like dirt at the annual negotiations when the only people who got raises were the pushy ones, regardless of any consideration of merit.
Senior Translator remembered someone saying that deleted files could be retrieved off a server, and that there would be back-ups of old copies that were kept for three weeks in the case of personal files. So he was going to be clever. The files would stay on his personal hard drive, but their contents would all be deleted.
These were the hundreds of thousands of words he had gathered over his years at Tranzcom Translation International, mainly in lunch breaks and tea breaks. He saw no reason why a company that did not care should have the benefit of such work.
Ctrl 5 Delete Alt tab Ctrl 5 Delete Alt tab Ctrl 5 Delete Alt tab Ctrl 5 Delete Alt tab Ctrl 5 Delete Alt tab Ctrl 5 Delete Alt tab Ctrl 5 Delete Alt tab Ctrl 5 Delete Alt tab Ctrl 5 Delete Alt tab Ctrl 5 Delete Alt tab Ctrl 5 Delete Alt tab Ctrl 5 Delete Alt tab Ctrl 5 Delete Alt tab Ctrl 5 Delete Alt tab...
* * *
Sphinx-like, General Manager surveyed the staff. They blinked edgily back at him like nervous sheep, sheep being loaded off a truck for processing at a meat packing plant. Going back was not an option, and the way ahead presented an aspect somewhat less than appealing.
General Manager moved through his set piece with the aplomb of a skilled artist. Any negative words were strictly proscribed from his discourse. The talk was of "restructuring", "redeployment", "outsourcing" and "resizing". "Downsizing", originally coined by men of General Manager's ilk in the 1980s as a euphemism for redundancies and lay-offs, was considered by him in this day and age as being too adverse in the impression it was bound to invoke. Even the dimmest employees these days knew what that particular word really stood for, and it had to be remembered that various of the members of staff assembled before him considered themselves linguists
General Manager thought he had done a good job with his speech. That assessment had to be revised come the first question from the floor.
"So how many staff are going to lose their jobs?"
He almost flinched.
"That has yet to be determined, although net losses will of course be minimised, as any staff members who come under that category will be given priority in terms of appointments to newly created positions."
There was a loud spluttering sound from the back row. It was emitted too peremptorily for General Manager to spot the culprit. He continued, unperturbed: "These redeployments are aimed at putting the firm on a more growth and efficiency-oriented footing."
"Why are we hearing this just a week before Christmas? Are you deliberately trying to demoralise us?"
General Manager smiled a toothy smile. "We thought it best to keep you fully apprised of what was going on, which is entirely in line with our managerial policy of transparency and trust."
"When are we getting our back pay - the month's worth that you have defaulted on?"
Ouch! There was a sharp edge to that voice. General Manager noted the source. No raise for you next year, my lovely, if you survive the chopping block.
"Back pay will be tended to in the New Year, with minimum delay."
The more perspicacious of the staff grasped what he was in fact saying: "some time before December next year, if you're lucky".
"Will those laid off get the money you owe them?"
"Firstly, the term "lay-off" is misleading. I made no mention of lay-offs for the reason that there will be none - as part of our redeployment plan the very few people who find that their old posts no longer apply will be given the opportunity to apply for new positions."
"So you're guaranteeing no one will lose their job?"
Here General Manager started getting impatient. This insistence on dwelling on negativity was something he found irksome. Had he not stated his case in clear, palatable terms? Why did they have to harp on about job losses and lost pay? Why should they assume he was just doing this to hurt them? Did they really attribute such base motives to someone who had taken so many of them in and provided them with work and careers?
"Such guarantees can never be given. Even when it comes to my job. After all, nothing is ever certain. I really do think you should adopt a more positive response to this - my approach here is inclusive of your interests and concerns. I have all your best interests in mind. We are, after all, working towards a common goal as a team..."
General Manager was unable to admit it, but his words were merely bouncing off the walls. He had lost the staff. The problem was that they had heard all this patter, lines and platitudes too many times for even the most trusting and complacent among them to view them as anything other than what they were.
Horse shit.
* * *
As happened so often, Newby was not happy. Perry Como, as usual, was late. It was already six thirty in the evening and he was nowhere in sight. Newby had not wanted to edit with him in the first place: "How am I going to edit Laotian? I don't know the first thing about it."
His managerial superior had been most insistent: "You don't need to - you just get him to read his Laotian translation to you in English, and if there are any mistakes you will pick them up that way."
Newby would have said no, except his salary review was in another week, and this was just the sort of excuse they would dredge up to keep him on the trifling sum he was paid.
He wondered how he was supposed to spot grammar and spelling mistakes in the Laotian - it was a real leap of faith to assume that old Perry was a perfect typist. Everything else about him was slipshod. Someone had even told him that they thought he was not Laotian, but that could not possibly be true. Could it?
Even the nature of the text was a mystery. The job folder was lying on the table beside the computer that someone in the Art Department had left on with the right file open. Newby hoped it was the right file. Finding things in the Art Department's arcane electronic file directories was difficult to say the least. He opened the dead-tree folder on the desk and had a look at the title. It gave him pause for thought: "Matabele Tribal Customs in late 19th Century Rhodesia: the impact of the West".
What in hell would anyone want that in Laotian for? He gasped at the text's contents. It was an intricate academic paper detailing a foreign culture Newby knew nothing about. The preamble, on how to pronounce certain key Matabele words, left him feeling stunned. In the event that Perry Como turned up, he wondered how his knowledge of English was going to help him confirm the correct transliteration of Matabele words into Laotian.
* * *
Perry Como had actually been born in North Vietnam before the days when the US Air Force attempted to bomb it back into the Stone Age. He managed to survive the bombs of his childhood years into adulthood, upon which he was press-ganged by his beneficent government into joining a Vietnamese settlement scheme across the border in northern Kampuchea. Not for him the Killing Fields, but it was hardly a picnic and, being an independent soul, when he saw the opportunity to make his way to Laos to set up his own little business doing a little bit of everything and nothing particularly legal, he took it. Along the way he learnt Laotian to some extent - enough in any case for the purposes of his dealings. These were proceeding quite well until a clandestine business trip to Thailand went awry and he was intercepted by border police. A Vietnamese that far west was a recipe for a lot of awkward questions, so he passed himself off as a Laotian refugee, fleeing the oppression of a backwards regime for the bright, capitalist, bigger and bolder corruption of Thailand. Although it did not suit him at first, he soon adapted to life in a camp, and even learnt Thai to some extent as well.
It must be admitted that the material deprivation he experienced at the refugee camp was not something that he greatly enjoyed, yet he found solace in the fact that his new life was a great deal safer than his existence in Laos. In the end, he managed to earn money on the side by going on weekend sorties to Bangkok, where he plied his new trade. Capitalising on his greying mane of hair and comparatively pale skin (for someone who lived under the equatorial sun of South-East Asia, anyway), in addition to his love of the man who had immortalised such classics as "Some Enchanted Evening", Perry Como began performing in seedy bars; the sort where strippers who inserted and expelled objects of unbelievable proportions from various orifices held top billing.
At first his performances were dreadful. Like many South-East Asian entertainers with just a smattering of English, he could not enunciate correctly, and his semi-phonetic renderings of the better-known choruses often had the US, Australian and British middle-aged men who formed his unwilling audiences hooting hysterically. It was not the reaction he had desired, but it did mean the management kept him on as a good draw card, for there was not much that could keep sex-starved barbarians happy while the strippers were having a break between acts.
Time and practice can bring about wonders though, and with further English lessons from some of the more cultured "hostesses", as well as through assiduous listening to the BBC World Service, Perry Como reached the point where he could understand the lyrics he was singing, and could even pull emotion from them. It took months, but eventually the laughter began fading, to be replaced with increasingly louder applause. Perry Como felt the change, and it filled him with pride the first night he received a drunken ovation. He never got a standing ovation - his audience were not necessarily capable of the physical effort and co-ordination this required.
It was at this point that he asked for a raise and, when refused, found a job in a lounge bar, where the entertainment was actually clothed, and did not expel implausibly large objects from orifices.
Throughout it all, Perry Como maintained his link with the refugee camp. He could easily have done a runner from the place permanently, but he had decided he could do better than Bangkok, and his bogus refugee status was his best method for getting to the West. What he was after, and what he actively sought during the time he actually chose to spend back at the camp, was sponsorship from some government or non-governmental agency with its home in an affluent country. To be certain of not missing out while he was away, he found a man at the camp who vaguely looked like him, and put him on a retainer to show up for any simple formalities, acting on the assumption that they were hardly likely to spot a ringer in a camp full of thousands of foreigners who all looked the same to Thais and foreign devils anyway. When it came to important meetings though - ones concerning eligibility for refugee migrant status, Perry showed up on time and in person.
There were many rejections and failed applications along the way, but there came the day some years after his arrival in Thailand when Perry finally found himself accepted by one of the affluent countries he had been hoping to reach.
He was a bit sad to leave Thailand which had, on the whole, been good to him in ways that Vietnam, Kampuchea and Laos had not, yet he resolved that it was time to move on. His life had effectively been put on hold for years. True, he had learnt to perform an A-grade lounge act, and had grasped enough English to avoid any great culture shock, but these are things you do when you are a prisoner of circumstances - you build up some skills and wait for better times. Perry's real goal had been to escape from a country which, long-term, could only be a cage.
His new home, Capital City, also turned out to be a cage of sorts. It was not as wild as Bangkok had been, and there was a distance its inhabitants set up between them and outsiders that was daunting. Perry Como did not become disheartened. He had been through far worse and, like many refugees, realised that the key to making a success of life was persistence. He got a job as a taxi driver, found work singing karaoke in a Vietnamese restaurant (or what claimed to be a Vietnamese restaurant: its staff were actually of Chinese extraction) and saved up as much money as he could. There was little doubt that Capital City was going to be home for a few years at least, and he needed to muster all the financial resources he could.
Becoming a translator was something that had not occurred to him immediately. It was a musician friend who had suggested it and, in spite of his doubts, Perry Como decided to approach Tranzcom Translation International.
He knew full well there was little chance of him getting work translating Vietnamese due to the sizeable local Vietnamese immigrant community, and he was not confident enough about his Thai, but felt that Laotian was sufficiently obscure for him to enjoy a good shot at success, regardless of any shortcomings. Consequently he presented himself as a Laotian translator - he had, after all, entered the country as a Laotian refugee.
That Perry Como managed to pull off gaining supplementary income as a Laotian translator was the result of a mix of luck and ignorance - both his own and Tranzcom's. Chance had it that the week before Perry's first visit to the Tranzcom Translation International offices, the company's Laotian translator dropped the latest in a long line of clangers that, this time, resulted in the company discontinuing relations with her. There was no scene, no rebuke, nor even a letter in the mail informing her of the severance of the employment relationship. This simply was not the Tranzcom way. Such behaviour could lead to scenes or, even worse, to litigation, and the company already had a $50,000 legal claim on its hands filed by its client, who was possibly justified at being miffed over the fact that in its motor trade advertising, the firm's leading brand of "spark plugs" had been translated as "sparking plugs", giving the unfortunate impression that electrically defective goods were being offered. Still, it was not as bad as the preceding case, and the hefty out-of-court settlement Tranzcom had paid, as the result of a VCR user's manual being sent off to a corporate client with every second or third paragraph in upside down Thai.
That Perry Como's real name was not Laotian and that he was himself Vietnamese was not questioned, any more than the quality of the test translation he duly completed and submitted. For there was not a single staff member at Tranzcom Translation International who knew the slightest thing about South-East Asian languages, let alone Laotian. Under such conditions - a mixture of good timing and blinding employer ignorance - Perry Como could not help but be appointed as Tranzcom's new Laotian translator, marking the beginning of what was to be a long, fruitless relationship for the company, but which padded out Perry's pocket nicely, and made him feel quite important to boot.
* * *
Personnel Manager wondered about what to do. The whole thing had become a shambles and seemed beyond repair.
It had all started out simply enough but, Tranzcom Translation International being the troublesome environment it was, little could be expected but the worse. Not that this was the way Personnel Manager saw things. For her, there was no inevitability assigned as a causal element. Instead, it was a happenstance mixed with wilful human deceit and deception.
There had been a time when the company's time sheets had been paper-based, broken down into blocks of ten minutes, filled in using an intricate coding system that very few staff members fully understood. It worked well enough, as they simplified their activities down to rock bottom to save themselves from enduring the complexities and time it would have taken to fill the sheets in accurately.
Back in those days it had been the job of the Accounts Department to gather in all the paper time sheets and enter them on the company's computer system. Above and beyond working out who had worked what hours, this was also supposed to enable management to ascertain various key performance data. Much was made among staff members that behind closed doors, management was calculating how long people took to get various sorts of work done, but if this was happening, nothing appeared to be getting changed as a result of such probing.
Then came a short interregnum during which the Accounts Department unilaterally decided that it would no longer process anything other than hours worked, as the inordinate amount of time the Accounts Department's staff were spending processing all the data was not enabling them to process basic items like invoices and payment details.
So, for a long time everyone breathed easy, and only had to log time spent on jobs invoiced on a time basis. As such jobs constituted a small minority of the total work handled, life was easy, and the sight of staff members hastily scribbling in details for two weeks' of work the day prior to pay day became but a memory.
It could not last, this tranquil state of simplicity. General Manager, with his fondness for statistics, even those he neither used nor proved able to successfully analyse and exploit, had a horror of this numerical void. He ordered a computerised replacement that would save all the precious data he wished to trawl. Met with an emphatic refusal from Senior Accountant, he had alighted on Personnel Manager as the ideal person to process this new data. After all, was not staffing her domain? And so here she was, stuck with work for once, and work of an impossible nature.
* * *
The second month the company fell short of funds, there was no tour around all the staff by General Manager in person. Instead, the announcement came in the form of an in-house e-mail message. The shock was greater than might have been expected. Because as the company had just settled up all the outstanding wages and salaries it had failed to pay previously, the staff had been lulled into a state of collective assurance that the firm was back in financial trim.
A fearful hush fell over the staff at afternoon tea that day. One or two lame attempts at humour or trivial chit-chat foundered on a backdrop of pessimism scarcely conducive to a lively round of conversation. General Manager's late arrival upon the scene rendered those present even more silent and subdued. He, sensing the change of mood and perhaps a touch of incipient hostility, quickly drank his water-saturated ground coffee beans and excused himself for more pressing engagements.
This action just pitched the rank and file further into a negative frame of mind. When General Manager turned up and failed to take the opportunity to engage in a pep talk filled with hype and hyperbole, it was clear that something was seriously wrong. As they sipped their tea and coffee (the odd non-conformist even had orange juice or a glass of water), the staff wondered what would happen next. The few who remained optimistic in spite of General Manager's failure to indulge in boosterism thought positive thoughts, telling themselves that Tranzcom Translation International was after all a large company and it would take more than the occasional lean month to bring the edifice crashing down. The prevailing although unspeaking majority were however pessimistic, placing a different spin and emphasis on the company's failure to provide full pay for the second time in three months. A company the size of Tranzcom Translation International should have had sufficient cash resources set aside to ride out its lean patches. That it was reneging on its obligations as an employer was a sign that the firm was, as they say, in deep shit.
More to the point, it was they, the staff who were in deep shit. Few of them had had the perspicacity, persistence or legal support required to wrench an agreement from management regarding redundancy payments as part of their employment contracts. The few insightful, or probably just careful, employees who broached the matter of redundancy pay-outs were informed by General Manager and Personnel Manager that redundancy money was not part and parcel of the company's standard employment conditions, and that in any case there was next to no likelihood of any employee, present or future, having to avail themselves of such a clause, given Tranzcom Translation International's shining record of almost exponential business growth since the days of its foundation.
Those of the staff with better memories cast their minds back to their individual negotiations meetings with General Manager and thought of his tin-plated smile as he mouthed this line. They also remembered their gullible acceptance, however unpalatable it might now seem, of these assurances, which now stood out as partisan untruths.
Most of those present at afternoon tea failed to develop their thoughts beyond this sense of betrayal - a feeling of being maltreated victims. Yet a handful of more active minds were thinking in a more proactive manner; the sort of thinking encouraged by their employer in other contexts. Of these, three in particular were contemplating their options for future employment, while others were hatching plans for revenge.
* * *
Everyone in the office knew when General Manager had been drinking. Those in his proximity easily detected the smell, whilst those further away either heard, or soon heard about, his latest remonstrations towards whoever he had decided to berate this time.
General Manager's behaviour was directly comparable to a teacher fed up with his lot in life and who takes it out on the children whose care he or she is entrusted with, or a working parent who hates his or her dead-end job and comes home and vents those frustrations on his or her poor, uncomprehending offspring.
Tranzcom's employees were not uncomprehending. They knew that a drunk General Manager crossing their paths could mean real trouble. When drunk, his phoney affability was replaced by a smug vindictiveness. He did not care if his employees burst out crying. In fact, it went to show just how weak and ineffectual they were, and how right he was to make an example of them.
For General Manager, the sad thing about it was that it did not last longer. He would barge in, take issue with some deed or action, whether real or imagined, and hammer away verbally until his prey cracked or stormed off. It seldom took more than a few minutes. And it never felt long enough. It was like eating a single after-dinner mint: it left a nice taste, but you always wanted more.
Maybe it was because of this behaviour, or due to his increasing instability, along with his inability to run a company gone amok, that prompted General Manager's manic persecution of those working for him.
Some of those working at Tranzcom Translation International had figured this much out. Various others just thought he behaved the way he did because he was a bastard. Although this simplistic explanation was not without merit, it did not fully explain General Manager's erratic state. His real problem, the one that lay beneath his petty persecutions, his philandering, and his excessive consumption of alcohol, was that he was an ideas man.
It may not be immediately apparent what link there should be between these elements and the fact of his being an ideas man. A link nonetheless existed. General Manager was a man of whim and fancy, who built skyscrapers in the air, emblazoned with "Tranzcom" in 10 metre high neon signage on top (the ones that did not have rooftop helicopter pads). He lived in a world where anything was possible, and his mind was never short of possibilities for making the company better, greater, stronger, more efficient and, above all, more profitable.
The down side was that General Manager was not much of a doer. Behind him lay a string of abandoned projects, eagerly embraced for a few weeks or months, until some unexpected hitch occurred, until some deux ex machina in his faulty concepts was revealed, or until the project simply fell flat.
That these failures could be attributed directly to General Manager and did not necessarily reflect badly on the unfortunates forced to work with his cracked ideas was not something he would ever be able to take onboard. In his dynamic world of go-get-'em management and big plans, shortcomings at the top simply did not exist. For he was the General Manager, and there was more than just happenstance and good luck involved in the fact that he was running the show. No, if there was blame to be apportioned, it lay with those under him.
They never really understood what it was he was trying to get across. Never understood the genius of his insights. All they could do was moan behind his back and half-heartedly take steps that were bound to fail for want of support and enthusiasm on their part.
This was why General Manager tended to think that the little buggers deserved the abuse he dished out, and why he was driven to the bottle, on-line pornography and escorts for solace.
Pity the unfortunates condemned to work in the employ of an ideas man. And admire them for putting up with him, driven by economic considerations that force them to throttle reason, strangle their outrage, and swallow the unpalatable. They suffer a curious, horrifying fate; that of being martyrs at the hands of a man who despises them, in a world that does not care.
* * *
"We have unwillingly, with regret, come to the conclusion...
General Manager had no need to listen any further. He knew exactly what was coming. He let the words waft over him like the fetid smell of a fish market. His face was unmoving: he refused to betray emotion, but behind it, his mind was racing.
He looked at the Chairman of the Board, in much the same way as one would gaze at a cockroach squatting on a wall, with that squint you unwittingly adopt when you have just spotted the little swine, immediately prior to reaching for some solid, wipeable (or disposable) object with which to squash it. Combined with the squint was an attentive gaze, the sort you have when you are sizing up the beastie, trying to calculate how much splatter it will produce. General Manager would have liked to move on to the next phase and hit the Chairman with some solid object with a view to squashing him, but his size was such that this was simply not practical. So instead, he held his expression as the words wafted across the table.
At a certain level, the meaning of what was being stated hit home. At another level, it did not really have to. He could read the man's face, his hand and arm movements. The bastard's involuntary twitching. He was agitated, in spite of his surface sheen of composure. An intensity and fervour were jutting through his carefully selected commonplaces and clichés, that led General Manager to conclude that the Chairman was enjoying himself immensely.
"Our concern is the stable management of this company. A concern that is moreover shared by the company's employees, whose welfare we must ultimately bear in mind."
General Manager knew what all this meant. Various people had ratted on him to the Board. He could imagine what issues they had raised - his drinking, his rough handling of subordinates, and his dalliances with various female staff members. He thought back to the day when he had decided to turn Tranzcom, at that time his private firm, into a public limited company. His main reason for doing so was to raise capital via a share issue. Funds were needed for all sorts of refurbishments and upgrades, including the installation of a networked computer system with ISDN linkage, which was a big deal in those days. He had come to regret this move. The decision to have shareholders and the need to set up a Board of Directors in the end proved to be his undoing, although admittedly the company would not have survived without the equity injection that a share issue had provided. General Manager had to think about that particular point objectively to come to the conclusion. The flip side was that, under the old regime, he had been the lord of the castle, with unfettered "droits de cuissage", just like the Norman lords of old had over their Anglo-Saxon peasant women. He told himself there was nothing to be ashamed of over his fixation with laying his employees. His position gave him that power, and he would not have been a real man had he not exercised it. He felt this prerogative offered some small compensation for the two divorces he had gone through. It constituted his personal revenge on a sex that had given him so much trouble at a personal level in the past. And he remembered his dating days as a young man - all the brush-offs and putdowns he had suffered, before he had acquired a good pot of money with which to attract the chicks. He never forgot all the slights and offence that had been inflicted on him, and liked to conjure it up in his mind as he worked over his latest victim.
"As if these revelations were not enough, then there is the matter of drunkenness."
The self-righteous prig! General Manager fixed his stare back onto the Chairman to let him know that no, he was not dozing off, although his face remained an expressionless wall. Drinking was a necessary outlet! With all the stress and pressure faced day in day out, a man needed something to relax him, and calm his nerves. Unlike the bonking, which was his outlet for a certain amount of physical aggression, drinking was a form of relaxation that calmed him.
General Manager liked to think he was never sozzled on the job. Slightly inebriated perhaps... And he considered himself a happy drunk rather than a nasty one. There was no harm in having the odd swig on the side. It was a boss's prerogative, should he see fit. It was of course different for employees, but they were bound by contract to refrain from imbibing on the job, and could always be breath-tested, or even urine-tested if it was thought they were on harder substances. Such was the nature of things - those down in the lower echelons had to do what they were told.
There remained the obstacle of the higher echelon he had contributed to establishing above him, and there had always been the law to contend with, so he had been careful not to drink and drive, or let his amateur gynaecology degenerate into overt sexual harassment, and he did his best to avoid doing anything he thought would have constituted going too far. Yet now here was the Board breathing fire, and the head of the Board lecturing him. As a prelude to what? Dismissal? Being asked to leave? It all amounted to the same thing in the end.
General Manager thought back to how it had once been. He had once had such high hopes: a vision of a global company. His own personal empire. He wondered how the likes of Napoleon and Alexander the Great had managed to build their empires. He had run himself into the ground just trying to build up a single company. The enormity of what those two had achieved made him feel small. The Board never would though. Not one of them could have achieved what he had done. Not a single one. They were all seat warmers, rather than doers and movers. They ran things by the book, by committee, and had no great flair. He had been a fool to let these people into his company, and now he was paying for it.
"Consequently, you are requested to submit your resignation as General Manager by the 10th. Failing that, you will be dismissed by the Board."
The bastards had the power to do it under the Articles of Association. He had been too cock sure of himself when he had agreed to those particular clauses, never imagining they would have the guts to avail themselves of them.
General Manager told himself that they would live to regret it. Without the man who had founded it, this company was nothing. He was both its rudder and its helmsman. All its systems and structures were set up in such a way that he was the only person who knew how everything worked. He prided himself on never writing things down, as he was well able to carry everything he knew around in his head. Now they were going to learn how valuable that head actually was.
The members of the Board wondered why General Manager's face cracked into a pale smile at this particular juncture. They assumed it was the shocked reflex of a man who did not know what else to do. The Chairman, on the other hand, failed to notice the smile. He was on such a lofty moral perch that such details were too small and far beneath him to be perceived. The Chairman felt an upwelling of power in his breast that exhorted him. He had always wanted to be a top courtroom lawyer, but had drifted into management in his early twenties for want of anything better to do. As he outlined the Board's stance against the General Manager, for the first time in his life the Chairman caught a glimpse of what it would be like to address a courtroom, with the jurors watching in hushed awe at his acrobatic feats of logic and his striking insights, while the judge sternly considered the weighty arguments being presented. The Chairman felt delighted at his power and his cleverness. This fine moment in his life was proof that, occasionally, in some funny way you could make dreams a reality in this harsh world.
The Chairman felt this was a key day in his life. The prospect of effectively taking over Tranzcom Translation International was one that awed him. He had never been in the driving seat of a company management coup before. It made him feel that now he was a true business insider. And this initiative had been a long time coming. The first hint of General Manager's failings had been the smell of whiskey he carried around with him, followed by a series of bad budgetary and business decisions that had supplied the elements needed to add some body to the case against him. On top of which, his habitual lechery could be thrown in too.
The accused was given a chance to present his defence, but there was little he could do to save himself in a setting that he viewed as being rigged up to ensure he would be out on his ear. Oh, he could have pointed out various of the Directors' peccadilloes, but he decided against it. Better just to go without putting up a fight. They were not the ones on trial today. He sincerely hoped they would be at some point in the future, yet this was a case of wishes he wanted to be fulfilled more than of some projected likelihood. Whether or not various Directors had various sick habits of their own was simply not the point. They had set themselves up as the jury and prosecution, with the Chairman acting as a far from impartial judge. A logic system had been set in motion, and it was proceeding hastily but inexorably towards its goal: his elimination. He could think of nothing that would stop the machine. He told himself his day would come again.
General Manager smiled once more, and then proceeded to hold his smile for the rest of the fateful meeting; a new mask calculated to puzzle and annoy.
* * *
Marketing Manager was not sad to see General Manager ungraciously deposed and sent packing. He had become tired of being picked on by General Manager as part of his quest to lay blame for the company's failings at the door of its employees.
And Marketing Manager had been an easy target for a man like General Manager. The latter had an old school attitude to unmasculine men not too different from his approach to docile women. It involved intimidation, disparaging comments, and sometimes threats. In Marketing Manager's case, the verbal abuse had come close to turning into physical abuse at times. For General Manager was closely in tune with Marketing Manager in many ways, and had a great awareness of just how much he could get away with. In terms of their similarities, they were both about the same age, had the same respectable upbringings, and had both gone to the same sort of single-sex school, where boys were kept as inmates throughout the school term. In that environment, General Manager had been one of the dominating boys who got his way one way or another, and was not above using violence. Marketing Manager, because of his homosexuality, which at that time he had not come to terms with, and which, in that environment, was the guarantee of a very rough ride if openly revealed, had been a timid boy who used to get bossed around.
Three decades later, even though they had not been at the same well thought-of schools for the breeding of gentlemen, General Manager and Marketing Manager found themselves instinctively reverting back to the schoolboy bully/victim relationship as a model for their professional relations.
The problem for Marketing Manager was that it was far harder to take such treatment at the age of 45 than it had been at 15, standing in the office, being dressed down by a lecherous failure of a man with addictive habits and the smell of Scotch on his breath to prove it. Unbeknownst to General Manager, he had ended up going to the Board and lodging a formal complaint, and had been instrumental in getting General Manager's various female victims, including former employees who had nothing left to lose, to contribute their accounts of the man's behaviour as well.
Happily, there comes a time in many a victim's life when the realisation strikes that you do not have to take this shit, and for Marketing Manager it was a very happy moment indeed.
* * *
Tranzcom Translation International's Chairman of the Board looked out over the staff. He felt pride. It was as if he had been destined for this role; a tough role, yet one he could shoulder with quiet determination. Things were going to change at Tranzcom. The company had yet to feel the tight, firm control of an experienced business manager. It would be recalcitrant at first - jerking about on the leash in an attempt to escape control. For the Chairman of the Board, a company was somewhat like a horse attached to a carriage. It could be wayward without a good crack of the whip and a virile tug on the reins, and he felt he was just the man for the task.
"As you are all aware, the company has been going through an unsteady period of late. You will of course also be aware of the departure of the General Manager who, it must be said, had become overtaken by events."
The Chairman of the Board paused. He had their attention alright.
"With the General Manager's departure, the way is now clear for Tranzcom Translation International to get back on a growth track. Such growth will however not be achievable unless the company sheds some excess weight as, frankly, it has become flabby."
"I and the other members of the Board are currently sizing up options for the firm. Whilst it must be said that overall the company's prospects appear to be promising, it is also true that no gain comes without pain, and in order to get back on an even keel, belts will have to be tightened."
Although the Chairman of the Board could not be aware of it, various members of the assembled staff could now feel their internal bullshit detectors beeping. Only when question time came did it become clear to him that they were not mollified. It was unfortunate that the Chairman of the Board was not so close to the staff that he could even identify the troublemakers asking the annoying questions:
"So how many are you laying off?"
"At this stage there is no intention of resorting to such action if it can be possibly avoided."
Another one piped up: "We heard various empty promises of this sort from the General Manager too, and since then there have been six lay-offs."
"The General Manager is, as you are doubtless aware, no longer with us..."
Number one kicked back in: "This is however the same company, in the same doldrums."
"That is a totally unfounded assertion. As you well know, the Board is not involved with the day-to-day management of the company. It took us some time to become cognisant of the various shortcomings that had crept into the company's operations, but now we have taken action, as you are aware."
"Has anyone on the Board seen fit to consult with the staff over these issues?"
"All due consultation will be made. Should any of you feel you have a contribution to make, please feel free to make an appointment with me."
By now the Chairman of the Board had experienced quite enough of these grumbling miscreants. He was, after all, acting in their best interests too, and this was how they expressed their thanks.
"I will leave it at that. You will be informed in good time of any further developments. Thank you."
The staff were not happy. Some of them dispersed after the meeting, but most stayed to hold their own impromptu session. The prevailing attitude was that something was up and they would be the last ones to find out.
"At least our pay is coming through regularly now," Office Manager helpfully indicated.
"Having dismissed so many staff members, they can easily afford to, given that they have a fixed payroll budget, set at the beginning of the year," quipped Surf Boy.
Office Manager did not contribute to the meeting after that, offering no more than a downcast stare.
Surf Boy, as was his wont, did most of the talking, although most of what he said, as was also his wont, constituted little more than diatribe and invective.
He did manage to set the others off though, and within a short time the gathering had degenerated into a gripe session. While it turned out unproductive in terms of action, it did offer an agreeable outlet for the staff's pent-up frustration. And they had much to be frustrated about. For all their little perks and conditions, their consumer products and nice homes, when it came down to the crunch, they were as powerless in the face of the whims and disenfranchising caprices of capitalism as a gang of nineteenth-century mill workers.
* * *
General Manager's downfall suddenly created a managerial vacuum, which the Board took steps to fill fairly promptly by Tranzcom standards. In light of the tentacular grasp he had held over multitudinous aspects of how Tranzcom Translation International was run at all sorts of levels, no single person could ever have filled General Manager's place. Or at least none of them could not have done so without driving themselves to a quick nervous breakdown. This consideration prompted the Board to think along the lines of doing things on a team basis, and this was the idea from which what came to be known as the 'new management team' was born. The members of this team had in common the fact that they were all under the age of 26, each held a bachelor's level degree in marketing, management or some other aspect of those arcane business-related arts that posed as sciences in this modern age. The other distinguishing aspect of these young movers was a total lack of expertise in languages including, judging from their report-writing skills, the English language.
The members of the new management team went about their work with all the brash enthusiasm of youth out to change the world, or at any rate unwittingly labouring under the misapprehension they were changing the world when in fact they were making cosmetic changes to a company which, whoever ran it, seemed to retain all the efficiency and productivity of a collectivised Siberian banana plantation.
The effect of their peculiar combination of skills was to quickly alienate all but the dimmest and most complacent members of the translation staff with their ignorance and lack of understanding of the mechanics of turning a text in a given language into something vaguely coherent in another. In their quest for greater productivity, they tightened deadlines to the point they became unfeasible, arriving at that juncture at which the already overstressed translators threw up their hands in despair and started leaving the work piled up in neglected heaps, feeling far from secure with the slender consolation that if such a thing existed, there would surely be a place for them in Heaven one day for having put up with so much consternation and frustration during their time on Earth.
The response of the young movers was to stomp their feet and complain to their superiors. They were listened to, but were informed that should there be a sudden downturn in the company due to the trouble referred to, they would be the first to go, not the translators.
The result was that the pace was slackened off, and backlogs were eventually cleared, without the short-term gain in productivity that had initially been hoped for. The new managers found themselves being dragged down to the general common level of slapdash haphazardness that had long reigned at Tranzcom Translation International as they gradually lowered their sights and slowly began accepting that their world was not as susceptible to change as they had initially believed.
They maintained appearances by introducing a host of superficial changes in daily working procedures, which had the effect of appearing to be radical harbingers of great things, yet were pointless dead-ends aimed at shoring up their position as innovators without actually threatening to wreak havoc with real changes that could easy go awry.
With the advent of the new managerial wave, Office Manager came to feel increasingly ephemeral in the office environment at Tranzcom. Whereas previously she had largely been running things when General Manager had been off catching up on his sleep, leaving her some leeway, now there was this new layer of young managers smothering her. As she represented a survival of the old regime, they made a point of watching her closely, noting what was and was not occurring at her now humble level in corporate operations, and saw her as a good stepping stone on which to jump as part of their ascent to a higher level.
It must be admitted that their predatory instincts were not entirely unjustified, for Office Manager did constitute a weak link in the management structure; one which had been subject to so much strain and fatigue that she was close to snapping. The years of unrelenting work that had pounded her had battered her senses to the extent that what managerial vision she had left was blurred. She had lost her sense of direction, and her grip on reality was failing. In a company with no shortage of liabilities, following General Manager's exit, she had become the most noticeable one.
A few weeks worth of damning reports and a closed managerial court where the defendant was not present were enough to bring Office Manager's long stay at Tranzcom Translation International to an end. From being a founding staff member and the longest timeserver in the corporate prison that Tranzcom constituted, she very quickly became unwanted deadweight.
Superficially, as might be expected, everything was very chummy. A glowing reference was written, which at her age was not going to make a lot of difference in the rats' obstacle course that job hunting had become by the dawn of the new millennium. A farewell card was handed around for false sentiment to be written upon, and there was a whip-round for a present she may or may not have liked. The card and present were both presented at the ritual farewell afternoon tea, where everyone got the chance to say how sorry they were to see her go, whilst thinking back about all the times she had driven them nuts with her inefficiency, and wondering who was going to be the next to be downsized under the new regime.
Office Manager put on a brave face, even though she was in a crisis situation. She had never conceived of the possibility of being given the boot. Tranzcom Translation International had always been the sort of place where pretty much anything could pass uncommented on or unresponded to. She had always assumed she would be there until retirement, yet this was clearly not to be. It left her with a good fifteen years to fill in with gainful employment before she could join the ranks of the elderly poor who did not have to work for a living.
So while Office Manager felt relief at leaving the interminable onslaught of unmanageable volumes of work behind, along with all the stress that this had created within her, she now found herself embarking on a new phase in her life that was more uncertain and full of worries than any which had proceeded it.
* * *
General Manager's final major decision prior to being deposed concerned the purchase of new computers for the company. Given that at Tranzcom Translation International most things were done by halves, it should not be assumed that a general replacement of all the company's computers was at any point contemplated. Instead, what was entailed was the acquisition of new hardware for General Manager's favourites, and those of the staff whom he deemed were substantial enough profit centres to be worthy of this particular honour.
As was normally the case at Tranzcom Translation International, the paperwork had taken several months to be processed, and the first of the identical new computers arrived three weeks after General Manager's departure. It was the first of around a dozen machines which arrived in dribs and drabs over the following few weeks.
The disadvantaged majority who were not the recipients of the departed one's beneficence were predictably jealous, and grumbled on the sidelines about some animals being more equal than others down on Animal Farm. What grated even more was that the Napoleon in question had already been cast out, yet his favourites were still benefiting from his influence.
In this particular case, the grumbling turned to gloating when the first of the computers delivered began misbehaving, showing a marked preference for displaying the blue screen of death and crashing rather than performing any vaguely useful function. It may have been the unstable software of a certain monopolistic US company which was causing the problems. It may have been Tranzcom's notoriously unstable server and network. Or it may have had something to do with the fact that the computer in question was a supercharged flash in the pan assembled by a cut-price bargain basement retailer. There being little that Computer Expert could do about the first problem, and given that any suggestion of the second problem as a contributing factor was akin to talking about spherical globes to a flat earther, it seemed only natural that the third possibility should be the source of the trouble. Consequently, the offending machine was sent back with a testy little note complaining about shoddy merchandise in need of urgent repair.
This was to be the first of twelve such notes attached to twelve packing cases containing identical faulty computers. In confirmation of his initial suspicions, Computer Expert noticed that one after the other, all of the computers started misbehaving approximately ten days after being plugged into the network. Reproving comments were passed by Computer Expert about the wisdom of General Manager's recommendation to the Board to purchase this particular model from this particular supplier. Computer Expert preferred to leave unmentioned the uncomfortable fact that he had advised General Manager in his choice. Fortunately for Computer Expert's reputation, he had not committed any of his recommendations to writing, as General Manager had been only too happy to take all the credit at the time. Now, Computer Expert was only too happy to pay his former superior his unjust due.
A couple of weeks after each misbehaving computer was returned to the computer company for repair under warranty, each machine was shipped back to Tranzcom, upon which it was immediately put back to work. Unfortunately, it was not long (approximately ten days as it turned out) before each "repaired" machine started playing up again. One may very well imagine the hoots of derision from those previously thought to be less fortunate, but who were, as it turned out, the lucky ones, in that there was a lower probability of their elderly machines crashing, with the added blessing being that those crashes did not involve the blue screen of death, and could be temporarily overcome by switching the offending machine off and back on, then waiting ten or so minutes for it to chug itself back to an operational state, allowing work to proceed until such time as the next crash occurred.
The now absent General Manager's favourites had no such slender consolation. Their next few months involved a clockwork cycle of crashed hardware, followed by a return to the dealers, over and over again. By the fourth time this cycle had been repeated, Computer Expert had come to his wit's end. It was clear that the bargain basement hardware suppliers were not up to scratch, and nor were their wares. It was a tough position to be in. Computer Expert had no doubt he could continue sending the computers back ad infinitum, but knew it would be to no avail.
Consequently, the decision was taken to quietly send all twelve computers off to another, more expensive computer services company where, at considerable expense to Tranzcom Translation International, their internal componentry was ripped out and completely replaced with prime quality circuitry. Contemplating the bill for all this extra work, Computer Expert wondered whether the former General Manager might have been more prescient than was credited, perhaps having made the original purchase with a view to providing a final kiss-off.
This was however pure speculation.
* * *
Newby was not happy to see yet another large envelope lying on his desk. He wrenched out the tight-fitting farewell card inside to find out who was leaving: a lower echelon flunky from the Accounts Department. Not someone who will be missed much. Accounts was commonly referred to as "the Evil Empire" due to its knack for making employees' lives a misery through bungling and pettiness. Missed pay days, incorrect direct credits, refusals to cover justifiable expenditures, and a Head of Department who fancied himself as the de facto CEO of the whole firm. To the credit of the flunky, she was prescient enough to notice the lack of professionalism of her superiors and move on before Tranzcom Translation International left too big a blot on her CV. She had only been with the firm for a few months. She was one of the lucky ones. Newby asked himself why he did not follow her example, but already knew the answer - fear of the unknown.
This was the third departure card Newby had filled out in the last month, and there were still a few days to go before the end of it, ample time for someone to give notice.
Newby may have only been with Tranzcom Translation International less than a year, but already he had come to notice a clear-cut trend in staffing within the firm: poor employment conditions + stress = high staff turnover = staff shortages = poorer employment conditions and more stress for the unfortunates who chose to remain. The corollary of this was a steady stream of job applicants being given guided tours of the premises by Personnel Manager. She looked a lot merrier when accompanying handsome male applicants, in much the same way as General Manager used to have that extra little gleam in his eye when showing pretty female applicants around the place.
Newby looked carefully at the card. What to write to someone you have never even talked to? He resorted to what had become his standard note for the many departure cards he had filled in: "Best wishes for the future." He signed it, fully aware that the recipient would doubtless have trouble matching a face to his name.
* * *
There was much surreptitious debate over the question of why Personnel Manager had not been made redundant. It was an open secret that she did little if anything in the way of work, idling away her time in her office, chatting on the phone to friends, in-between the occasional sorties to the coffee machine, itself a pretext for further socialising.
Those of a salacious bent suggested that she must have slept with or merely fucked one or more members of the Board. Although on the basis of her past behaviour and unbridled mores this formed a plausible hypothesis, it was not, as it turned out, actually true.
The real explanation was altogether more straightforward. With the downsizing and restructuring that had been initiated, oddly enough, for the first time since she had arrived at Tranzcom Translation International, Personnel Manager found herself with something approaching a work load on her hands.
In the hands of a more organised manager, this "load" might have amounted to a good five to ten hours' worth of real work per week. This was neglecting the fact that it was neither in Personnel Manager's nature nor interest to be at all organised, and consequently she was able to spread the work out over her forty-hour week to the extent that it gave the impression of coming close to filling it. This was done with a degree of skill and insouciance which would prompt myocardial infarctions from the shock of going so radically against the grain had she been Japanese. Personnel Manager was not Japanese though, and was as likely to adopt their work ethic as she was to take a vow of silence or celibacy.
The other element working in her favour with regard to not being dismissed for slothsome indolence was a lack of imagination on the part of those on the Board. Although they would never have admitted it, or have had the acuity to notice it, for them there were two types of people at Tranzcom Translation International: the rulers and the ruled. As a reflection of their greater importance in the scheme of things (as the perceptive reader may have come to notice by this stage), the rulers enjoyed certain privileges under a sort of unwritten code, one of the precepts of which was that generally dismissal of a fellow ruler was not the done thing to do.
Regardless of the fact that Personnel Manager was the very lowest of the rulers, for all that she was one of them and, in light of her position, merited a modicum of respect. True, there was a growing awareness in the upper echelons at Tranzcom Translation International that she was not a shining example of a manager, yet there were certain conventions that had to be observed.
Furthermore, and again, none of the Board would ever admit it, had Personnel Manager been fired, the dirty job of telling the latest victims of corporate restructuring that they were out of contention would have had to be assigned to someone else. Naturally, no one was keen to accept this nasty duty. It was one thing to nod sagely at a board meeting about the need to dispose of such and such a person as you would a deadweight from a rapidly descending airship; it was quite another thing to have to front up to that person face to face.
So, for all her failings, and in spite of bitter remarks emanating from the lower echelons, Personnel Manager was there to stay. And stay she would. For it is seldom that a person gives up a cushy job when the only other positions going involved doing real work.
* * *
Newby was pissed off. He was going to miss his bus home again. After seven in the evening the bus timetable became very irregular, and it was now looking like he was to be through the front door by nine at the earliest.
Anger turned to frustration, which turned to resignation. He resolved to make the best of the situation and do the work as well as possible. It was editing. It figures. Editing was considered by some members of staff to constitute a prestige line of work. Newby was not one of those people. He had noticed early on that editors got to stay late into the evening, patching up shoddy translations by the cut-price second-raters that Tranzcom Translation International preferred to use to save money.
The work on-screen was a doozey even by Tranzcom standards. It had been farmed out to a freelancer at the last possible moment because French Translator had belatedly realised he would not be able to complete it . The result was that the freelancer who had translated the text into French had a rush job on his hands. He did the human thing and cut corners, leaving Newby, the back-stop editor, to sort out his sorry mess.
The translation was a legal text, which is mainly why this particular freelancer was chosen. He claimed to be a lawyer, or at least to have obtained a law degree. It was an open-ended question why he was resorting to translation for a living instead of practising his original trade. He certainly was not up to much as a translator, as he kept mistranslating terms. It was one of the down sides of "experts" that they were often too cock sure of themselves to be bothered cracking open a dictionary to confirm their initial impressions, and if you pulled them up on their mistranslations, they would feed you some line to cover themselves. Consequently Newby decided he would say nothing about this monstrosity of a translation. It would only mean wasting more of his time having to go through it with the evening shift manager, who did not have the linguistic background to understand most of the problems in any case.
Newby wondered what it would be like to have a nine to five job. He imagined that it might enable you to have a social life and develop interesting hobbies. Usually when he got home (late), all he could manage was staring at the TV. It depressed him, but at the same time he was helpless. His brain felt as if it had been battered with telephone books. His head was numb from the frantic effort of the day's activities.
Just now he had no time for numbness. There were a couple of thousand more words to go and the deadline for dispatch was in another hour and a half. He had a feeling of dread that came from the knowledge he would have to patch the crud up as best he could and send it off.
The other problem with the lawyer who, for whatever reason, had decided to take up freelance translation, was that he was bilingual. Far from being an asset, it was a curse. The end result of fluency in two languages is that bilingual translators are frequently never sure which one they are writing in, and their sentences in the target language are often permeated with unnatural idioms and turns of phrase unwittingly transferred from the source language.
In order for one to be considered as a natif speaker you will have to the language write currently.
You get the idea?
The wonders of bilingualism. Newby was happy in the knowledge that even though he had not mastered the foreign languages he knew to the point of being bi- or whatever- lingual, he could at least speak and write coherently in his own language.
Newby looked up at the clock. Time was running out. He jumped the editing pace from fast to frantic. This was when you missed things, yet there was no choice. Inwardly, he pined for a day when he would be able to devote full and proper attention to a text without having to dash headlong through it in order to meet a crazy deadline. He wondered too about the professionalism of Tranzcom Translation International. How could it be that such practices were a normal occurrence, when the corporate watchword was quality? And he cringed at the thought of who would get the blame if it turned out that a mistake was noticed by the client.
* * *
Sales Boy became a key part in the new management structure. Assuming the mantle of a senior staff member in relation to the new team of young managers, themselves only a couple of years younger than him, he was held up by the Tranzcom Board as being the one who would show them the way, a pathfinder and the source of inspiration.
His role as mentor was, in a way, a boon for Sales Boy, as showing the others the way relieved him of the onerous task of finding and capturing major new corporate clients for Tranzcom, a feat he had not been successful at to date. Now, should any comments be raised about his dereliction of duties in this regard, he could happily point out that his energies were devoted to showing the team the ropes. And should any of the new crowd succeed where he had failed, Sales Boy was in a unique position to claim credit through his successful stewardship and supervision.
The new managers did not have a very high opinion of Sales Boy. As mere acolytes to him in the art of form over content though, they could not help but grudgingly admire the way in which he gave the appearance of being a bustling hive of activity - a veritable profit centre on legs. And, for all their concealed animosity towards him, and indeed, towards each other, for they were all hungry snapping turtles out to get the biggest bite, the new management team was aware of the fact that within the context of Tranzcom Translation International, there was safety in numbers.
Being readers of The Art of War, The Prince, and other works from yesteryear of a martial and aggressive nature which members of the business sector had been priding themselves on reading and, in some cases, even being able to quote, since the tempestuous days of the 1980s, the members of the new management team did not take long to realise that, as regards the translation staff and other menial employees, Tranzcom's administrators had successfully implemented a policy of divide and rule. Each of the translators was isolated, unaware of what was going on, and felt as little trust for his or her fellow translators as for the company's management.
Curiously, the new managers showed a degree of what one might even dare to call a "socialist" outlook by presenting a united front when it came to salaries and conditions. As had always been the case at Tranzcom, they hade been hired higgledy piggledy, and their original terms of employment showed no consistency. This was not a state of affairs that lasted long, as they were not so proud that they were reticent to reveal their terms and conditions to each other, unlike the translators, who felt that such talk was undignified, and who consequently continued to be dealt an uneven hand. And, given the high sense of self-esteem the managers had, as well as the not inconsiderable fact that the executive itself was presenting them as Tranzcom's saviours, they largely got what they wanted in terms of pay and employment conditions.
It might safely be argued that there were far more onerous ways of earning a living than working as a thrusting young manager for Tranzcom Translation International. The two-hour lunch breaks (devoted to business of course), Wednesday afternoons at the golf course (not because of any great interest in the game per se, but rather because it was a managerial sort of thing to do), and the lengthy strategy meetings, which demanded a great deal of their time, were a far from unpleasant way of whiling away the week should one be so disposed.
There was considerable discussion among the translators about what it was the new managers actually achieved. The more uncharitable translators suggested that they achieved nothing at all, whilst the others noted that they did at least manage to lose various of the firm's oldest clients through their ineptitude and spent an inordinate amount of time finding new customers, yet seldom seemed to be able to retain those either.
Such superficial impressions should not necessarily be given great credence. In spite of appearances, the executive repeatedly voiced its firm support for the new regime and talked in glowing terms of the sterling efforts being made by the new team. It did not pass unnoticed however that the board equally evinced a growing concern for pressing matters such as getting the staff to switch off lights and computers, refrain from wasting paper, and cut down the use of office consumables such as pens which, it was stated, were costing the company a small fortune.
Still, priorities had to be set in order to get the company into trim and, one way or another, it was clear where those priorities lay.
* * *
Having heard much about it, Newby decided to take some of the company's time and spend it looking up the new corporate Web site. The old one, comprising a single Web page with an alarming black and white photo of General Manager's beaming face holding pride of place, along with some brief contact details did not, it had been decided, present the corporate image it was felt was required for such an onward and upward company as Tranzcom Translation International.
Newby discovered that the image desired consisted of high-gloss, post-Face 1980s style typographics, mixed in with redundant frames, lots of brightly-coloured buttons, and whistles and bells in the form of Vivaldi's "Four Seasons" sounding when the homepage was downloading. Or it would have, except Newby's computer was not so modern that it featured anything so flash as an audio system. The site was in half a dozen languages - not surprising given that a translation company was what it was all about. In all, a fairly seamless package was on offer, apart from the occasional typo. Or at least this was true if you were an outsider to the company. As an employee, Newby had an altogether different take on the material being presented.
He kept spotting things in the text that simply did not ring true. The number of staff mentioned had been inflated to make the company look bigger than it actually was. There were further mistruths concerning the company's "agencies" in far-flung places like Prague, Brisbane, Santiago and Vancouver. These and the other outposts mentioned were in fact just other translation companies that passed work on to Tranzcom Translation International, and some of them did not do so particularly often at that. The improbably long list of languages featured languages that Tranzcom had at some point supposedly translated, although Newby could not say he had either directly or indirectly heard of the company doing work in relation to Manx, Hopi or Tongan during his time as an employee.
Other material was quite preposterous, to the extent that even an alert outsider might spot it for what it was. There was a photo on one Web page showing the local Marine Parade, with a caption stating it was "a popular setting for staff lunches" and was just a few minutes away from the company offices. Marine Parade might have been a place where Board members and members of management with time to burn partook of business lunches, but given that it lay a brisk half-an-hour's walk away from the Tranzcom offices, it was too remote a location for most of the staff and, paradoxically, was too close to warrant getting your car out of an inner-city car park at lunch time to drive there. It was not a very handy venue for lunch at all.
Newby tisked. He should not really have been surprised. General Manager may have been ousted, but his penchant for falsification had survived him and continued merrily onwards.
* * *
General Manager no longer knew what to do with himself. Released from the tyranny of the clock, and from incessantly rushing after clients, deadlines and multiple commitments day in, day out, he felt something was lacking in his life. All the things that had made him the man he was - a General Manager - had been taken away from him.
The first week or so, he merely slept. It was the sort of sleep a returned war veteran experiences coming back from a tour of duty, except his tour had been several years longer than that of your usual foot soldier - at least that of one in a Western army fighting a regular war. General Manager was best compared to an Angolan guerrilla or an anti-government rebel in Zaire in terms of his campaign record. His body had become hardened to six hours or less of sleep per night for so long that when the reins were suddenly loosened, the need to catch up on all his lost slumber kicked in with its demands, much like a determined horse that has been harnessed and flogged for far too long.
From time to time during that first week, General Manager awoke in his bedroom, stumbled out to the kitchen, rummaged around in the fridge and grabbed anything edible that did not require further preparation. The items in question were quickly scoffed down, and then he would lumber back to bed to return to his exhausted doze. This pattern was repeated until, after three days, there was nothing immediately scoffable at hand. Upon which he began ordering out for pizza. The half-hour wait before the food was delivered allowed him to sit in front of the TV watching the world news via satellite. More than that he could not do. Once he had consumed the pizza, his head went back to feeling like a squeezed sponge that had not yet recovered its original shape, and he found himself stumbling back to bed.
General Manager had three such pizza meals before he switched to dial-out Chinese food for the rest of the week. By the end of day seven, he felt like the long sleep was lifting, and he cautiously attempted to leave his apartment, but could not get past the obstacle posed by the need to shower, shave and get dressed before going out in the presence of fellow human beings. The thought of all that effort was too much, so he ended up deciding to go back to bed, except this time, instead of sleeping, he just lay on top of the crumpled covers, staring up at the ceiling.
Before him lay a void he would have to fill. The void between this point in time and the day he would eventually die. Before, it had all been so simple. He had been the General Manager. He ran a company. The company kept him busy all day and much of the night too. It was his life. Almost all the people in that life, right down to the women he had sex with, were all a by-product of the money, status and relationships he derived from the company.
General Manager came to wonder more and more about his relationship with the company. It was no mere legal entity for him. It was much more than a paper-based edifice, arising from its articles of association. For him, as General Manager, the company had felt like a living creature. His role, as General Manager, could be likened to that of the elephant keeper at the zoo. He had to ensure his beast was well fed, housed and cared for, and in return he derived satisfaction from the sight of it in motion, and the noise it made out in the marketplace.
It was a clumsy metaphor, but (and this was maybe his problem) General Manager was not a highly imaginative man. An ideas man, yes, but imaginative? No, far from it. Like many movers in the business world, he liked to view himself as the pinnacle of inventiveness, on top of being a Chinese strategist and a master of human psychology, yet his actual talents fell somewhat short of matching this image. His talents had however extended to managing to keep his beast alive and moving about, although he had never worked out the right combination of inputs required for it to perform like a workhorse. And as much as he would have liked it to be otherwise, what performance he did attain could, he found, only be achieved at a price; that of sacrificing his own life, to the extent that alcohol and his feminine victims had become the sole traces of what personality he had once owned in his own right.
While he liked to view himself as the company's keeper, he had been its slave, to a greater extent than any of the underlings he had contemptuously looked down on, bullied, and periodically used for sexual gratification. Now that he was no longer General Manager, he was stuck in the dilemma faced by freed slaves: when you have become so habituated to servitude and confinement, how do you adjust to freedom?
* * *
Nada had been delighted upon being informed she was being promoted to the new team of young managers who would be taking the company into hand. She saw it as validation of her rapidly-expanding skills base, and her higher standing within the office environment made life seem more worthwhile to her.
Sadly, with the perks her new status provided - the right to attend meetings where work was merely talked about rather than performed, lengthy lunch breaks which one justified solely through the sense of importance they left you with, and of course the salary hike - there also came responsibilities.
Nada was less than impressed when she learnt that the Accounts Department was washing its hands of its delinquent debts in regard of freelance translators by assigning them to a newly created Freelancers Manager, and that she would be the one to fill this position. In one clean move, the Accounts Department had managed not only to divest itself of its responsibilities, but had also succeeded in designating a scapegoat to bear the burden of all the abuse and blame for its failure to pay its freelance translators. Senior Accountant had presented the idea to the Board strictly as an efficiency measure: with a dedicated manager to handle things, Tranzcom would be on the right track to improve its freelancers payments situation. However, given that the Accounts Department retained full control over the proverbial purse strings, and remained the final arbiter of whether such and such a person was to be paid between now and Christmas time, there was next to no likelihood of Tranzcom Translation International reducing its number of debtor days in relation to its long-suffering freelancers.
* * *
Sales Boy was not averse to shooting his mouth off, but was always careful to do it in an environment where his comments were unable to rebound on him. This was one of those settings: a meeting of old school chums from Big Smoke who, like him, had drifted to Capital City looking for a break that would make them millionaires by the time they were forty, or preferably even earlier. Originally, they had been thinking of thirty as the target age, but now they found themselves in their mid-twenties, a modicum of realism had set in, along with the dab of maturity reaching the age of twenty-five bestows upon you.
Sales Boy had held his own reasonably well, compared to the other members of his peer group. A couple of them were earning a few thou more than he did, although there were also others who had yet to match his salary, so he did not feel too bad about not being at the head of the pack. And it was early days yet. Two or three years from now he might be the one forging ahead, or at least that was the impression you got listening to him:
"The whole company needs a good shake-up. It would be different if I was running the show. There's too much dead wood cluttering up the works. What's needed is a good top-down structure with refocusing on direct management and some lateral shifts in power relationships.
"And the translators seem to think they are the ones in charge! Management cuts them far too much slack. They're just glorified typists as far as I'm concerned. And their excuses for not getting things done are just endless. Of course, they're not the ones who have to front up to the client. They just have no idea of sound business practice."
"All I need is another couple of years there and I will have built up the contacts and background to set up my own outfit. Tranzcom Translation International won't know what's hit it. They're living in the past - all their computer equipment is out of date, and what management techniques they have seem to be left over from some vaguely-assimilated theories the now departed General Manager must have picked up somewhere back in the '70s. No wonder the place is such a mess. At the rate they're going, I reckon they've got another four or five years before they go under, but by that time so much the better - I'll be able to have the pick of their last remaining customers for my own firm!"
Sales Boy uttered these words with a view to impressing his peers, yet various of them knew him well enough to take his revelations as grounds for feeling better about their own situations. For however lowly their stations might be, it could not be said that they foresaw any of their employers going bust in either the near or distant future. As for Sales Boy's predictions of his impending great feats, they had been hearing similar comments from him since their secondary school days.
* * *
Marketing Manager found himself in an incongruous position as a result of the advent of the new management team. Whereas previously customer canvassing and capture had been his exclusive domain, with the arrival firstly of Sales Boy, and then of the new management team, these duties were largely taken off his hands.
A less well-entrenched member of staff would have found this threatening, and certain staff members did wonder (sometimes out aloud) whether Marketing Manager's future was secure. They were worrying themselves unduly. Actually, they were not worried at all. Few at Tranzcom Translation International fundamentally cared about anyone other than number one: such was the nature of the place. It would be far more appropriate to state that their efforts at gossip at Marketing Manager's expense were wasted. His position was not at all imperilled.
For although the youngsters forming the new team had ostensibly supplanted him, they had nothing more than theoretical knowledge of what it took to clinch deals, and make prospects happy. When it came to the real world of business, they were total beginners, and Sales Boy, for all his talk, was only slightly less green than they were. Marketing Manager was quite happy to let them muddle along, secure in the knowledge that he and he alone had secured the bulk of the company's customer base. As a result of their early failures at keeping the big fish well fed, it transpired that established major customers were eventually declared out of bounds to the young minnows. As Marketing Manager was a man who believed in the personal approach, and who was naturally outgoing and gregarious, he knew his customers on a first name basis, and socialised with a lot of them. None of them were interested in dealing with a bunch of kids hyped up on a three-year education, get rich quick books and a spot of power dressing.
In fact, it could even be considered a blessing that the new managers had arrived. For, as was the case with Sales Boy, now the pressure was off Marketing Manager to find new customers, allowing him to devote more time to his social life during business hours.
There was of course the possibility that somewhere down the line the youngsters might finally work out how to capture a customer and keep him or her, yet Marketing Manager was confident that they were a few years away from attaining such levels of professional skill, and that by that time they would either have been sacked for incompetence (true, it might take a couple of years, but the Board would eventually wake up) or, stunned by their own miraculous show of skills, they might by then have sought out even higher-paid positions in which they would be even more out of their depth.
* * *
Graphic Artist sometimes wondered about the concept of time. Not so much about the nature of its existence, but rather the subjective perceptions people held of it. While it felt somewhat racist and exceedingly politically incorrect to do so, Graphic Artist could not get around the deeply-held feeling that various ethnic groups never turned up on time for the appointments that had been set so they could translate texts, key in amendments, and so forth. The responsibility of looking over their shoulders to ensure they did not steal or destroy anything fell on the Graphic Artist, as the translation staff felt it was beneath them to deal with neophyte translators who worked using obscure pictographs, hieroglyphs or non-standard alphabets such as Armenian.
When she had been fool enough to sign on at Tranzcom Translation International, Graphic Artist had never imagined the many hours of her life that would be spent trying to work out why certain dots and squiggles disappeared when you tried printing them out as camera-ready copy when it came to languages such as Mandarin or Punjabi, and would never have guessed the number of hours required to realign Arabic to fit in a given space without it falling off onto the next line, and whacking everything out of alignment. Here the author reaches the limit of his descriptive abilities, typed up using software designed for English, processed using an array of supports, spellcheckers, and those human spellcheckers and grammar checkers known as editors. If instead you can try and imagine how this page might look when hurriedly translated into Sinhalese by an untrained immigrant cab driver without the benefit of a spellchecker or even a dead tree dictionary, or indeed human editing of any form, and who only has a rough grasp of English, has never typed before in his life, and is far out beyond his depth in terms of the digital dexterity required to type Sinhalese characters on a QWERTY keyboard, then you may begin to gain some comprehension of some of the problems faced by Graphic Artist every day.
The worst of it was that she had no idea what the texts actually said. Oh, she had the original English in some cases, but that was little help with say Arabic, where lines are read from right to left, and you have this sneaking feeling something is missing, but cannot work out where to form line breaks, let alone how to identify the missing text. Too bad if the translator forgets his bold fonts and underlining. More wasted hours while he is called back in the office to patch things up.
This was why Graphic Artist was waiting just now. Perry Como had forgotten his formatting again. The text was meant to have been sent off yesterday, except the elusive Laotian translator had cancelled his scheduled session with Graphic Artist, claiming more pressing commitments (nothing new there). He was supposed to have arrived over an hour ago, and now it was six o'clock.
"Bugger it, I'm going home."
* * *
Spanish Translator was the last of the Mohicans at Tranzcom Translation International. When he had signed on with the company three years back, it was to join a bustling team of Spanish linguists, straining to keep up with an increasing volume of work. There had been five Spanish speakers in the Spanish Department back then, both from Spain and the New World, so that the various target markets could be passably well covered, although not totally. For that would have required an educated, bilingual speaker from each of the major Latin American countries where Spanish was spoken, in order to cover all the little regionalisms and localised usage variants. Few if any translation companies could afford such an extravagance, and Tranzcom was certainly not in that league. So slip-ups did occur - the agricultural text for a client in Chile which was translated by a native of Argentina being an oft-cited case. The poor unfortunate had used a word which in Argentina means "cattle farm" (or "ranch" for our North American readers - howdy folks!). Sadly, the word in question was a slang term in Chilean Spanish for a knocking shop (whorehouse if you prefer...). The ensuing litigation cost Tranzcom Translation International dearly and was a linguistic lesson for all, yet such was the pressure of work that it remained unassimilated. So at the behest of management, the Spanish Department kept taking risks in order to turn around jobs and get them out to clients within often ridiculous deadlines, itself a source of danger in terms of quality control. The company's then-resident Mexican would be assigned work for the Iberian market, while its previously-mentioned Argentinean was repeatedly asked to process texts for Puerto Rico, and its Spanish Translator from Barcelona was asked to tackle work for places like Venezuela and Peru.
They were heady days, back then. Spanish Translator, who at that time was merely Spanish Translator No. 5, was taken aback by this mix and mismatch approach to handling regional varieties of the Castilian tongue, but was even more surprised at working alongside Anglo-Saxons whose expertise in his language consisted of an ability to translate French and/or Italian, and who as a result were somehow assumed to be capable of holding their own with any other Romance language, including Portuguese and Romanian. The prevailing management philosophy was that all Romance languages were much of a sameness, and that anyone who was part of the way to mastering one certainly had what it took to take on any of the others. What were they all, after all, but bastard, corrupted forms of the great Latin proto-language?
The reverse was also true: should a translator hold a passing acquaintance with one of the bastard offspring, it was assumed that the progenitor too would be amenable company. Consequently, in spite of never having attended the sort of school where you have Latin cases drummed into you, the likes of Newby and Strangefellow found themselves coming to grips with the locative and other grammatical wonders bestowed upon the modern world by Rome's founders. It would never have occurred to Newby that Latin was still a viable commercial proposition in the translation world. Of course it was not, although from time to time dubious diplomas issued by arcane bodies arrived at the company, and management felt duty-bound to have them processed into a modern language, if only to prove that Tranzcom Translation International was a wonderfully diverse sort of place with staff who could translate anything.
Such practices may have had something to do with developments over the ensuing three years, during which a rapid decline in the Spanish Department's fortunes occurred. Various clients learnt of Tranzcom Translation International's approach to selecting translators for target Spanish language markets and were not very impressed. Some made threatening noises, but most adopted the more common-sense approach of dropping Tranzcom Translation International like a stone.
Long periods of inactivity and underactivity gave way to the realisation in management circuits that the Spanish Department was disproportionately large. An unwritten policy of natural attrition ensued. The first Spanish translator jumped ship. The next two were surreptitiously pushed. The fourth one to depart had become disheartened by it all and simply resigned, leaving the last of the Spanish Mohicans. Spanish Translator, by now having lost his "No. 5", made the best of it. He managed to get a raise, arguing that he would have a greater workload, although the down side was that the greater load was a reality, not just a pretext for a raise. He also had a certain acumen and diligence that worked against him in a corporate setting that was nothing more than a linguistic production line, churning out product the way other firms churn out tins of baked beans. He gained a reputation for being a troublemaker, sending off questions about words to clients, and making a nuisance of himself by striving for quality. Quality was naturally a watchword at Tranzcom Translation International, but it was a watchword paid lip service only, for the sake of appearances, and to act as a soothing balm to a hierarchy bruised from the shocks induced by incessant mistakes.
Spanish Translator, for his part, resented the ignorance and hypocrisy of his masters, many of whom were younger than he was, yet were earning far more money than he ever would in Tranzcom's employ. He wondered at the logic of this in a company where the source of revenue was the direct product of translators' work. His view of translators as a combination of the centre and the pinnacle of the company was not shared by management, whose working philosophy (even though none of them had read Marx, nor was ever likely to) was the Marxian surplus value model of capitalism. To all intents and purposes, the translators were in fact worker drones, whom the managerial class used for deriving a profit which, as Marx told the world all those years ago, did not contribute to furthering the welfare or well-being of the workers, but instead went to those running things. Hence their higher salaries, even though they were younger, produced no concrete product for sale to third parties and did not do very much at all that might be categorised as labour in any way, shape or form.
Spanish Translator's problem, and it is a problem common to all those at the bottom of the social heap, is that he had certain perceptions and expectations concerning his role in the scheme of things, which were simply not shared by those in charge, who had an altogether more pragmatic, self-interested view of how things worked, and intended to maintain this particular status quo as it worked to their benefit.
So the response from the ruling corporate class when Spanish Translator began thinking out aloud about the various inequalities that formed the very fibre of Tranzcom Translation International was to assign him a reputation as a pinko stirrer, with various veiled references being made to the dubious influence his Latin American origins must have played in forming his views. What Spanish Translator did not grasp was that the corporate management culture he found himself serving was just as resistant to change as the Argentinean merchant class, the Chilean military, or even the so-called Permanent Revolution Party in Mexico. The mere fact of being away from Latin American had led him to forget the importance of refraining from expressing dangerous thoughts and beliefs in the presence of those with an interest in how things were run.
Eventually, being a reasonably lucid person as well as an idealist, Spanish Translator realised that his run-ins with the established order were largely in vain. There was no point in trying to explain to a monolingual product of 90s managerial culture about the difficulties inherent in translating the obtuse material they set him to translate within their ridiculous deadlines. It was the equivalent of trying to explain the benefits of Socialism to General Pinochet, or free speech to Fidel Castro.
Having reached that point, having grasped that realisation, Spanish Translator found his doubts and frustrations, the petty mindlessness that had hemmed him in, and his sense of helplessness, simply melting away, with their replacement being a feeling of calm determination, accompanied by a self-assurance that both surprised and delighted him. Over a period of a couple of weeks a beatific, almost Zen-like calm descended upon him. When placed in an impossible situation, something that occurred every two or three days at Tranzcom, he merely smiled in the knowledge that whether or not he made an issue out of it, the work in question could not possibly be done within the management's arbitrarily-imposed time frame, so there was no point in getting worked up about it. The change in Spanish Translator's mood did not pass unnoticed. The more arrogant members of the management team assumed that he had finally seen the error of his Lazy Latino ways. Others wondered whether he was on drugs.
* * *
Nada was feeling unwell. Her normally happy existence had been upset by an upsurge in the number of phone calls from angry freelance translators who had not been paid. She had tried and tried. Her initial excuses were along the lines of "we're only a small company" and "we haven't been paid by our own clients yet". Then, as her second line of defence came prevarication, she turned to lines like "sometimes these things take time", "I'm sure you'll be getting paid soon", and "I have taken steps in that direction". Her final rampart consisted of complete fabrication: "I processed that payment - I'm sure of it".
Then there were all the payment errors she had to follow up on as the result of ham-fisted typing by the various managers now involved in the processing of invoices since the Accounting Department had divested itself of this bothersome task. As the result of operator error, the payment that should have been 144 Monetary Units ended up as a mere 44 units in the recipient's account.
It was wearing her down - the strain of reformulating and recapping the same old lines and justifications for why Tranzcom Translation International had failed to meet it obligations as an employer of freelance labour. And it was not as if anyone believed a word she was saying. They had heard all the lines before - every one of them, quite often several times. Nada really had tried her best, but considering that her newly-created position as Freelancer Manager had been set up solely with a view to creating a company scapegoat well removed from any of the centres of power within Tranzcom, it could not be said that her best efforts in getting payments to freelancers on time were ever likely to be successful.
The amount she was actually allowed to pay these unfortunates was tightly controlled by Senior Accountant who, having more pressing financial concerns which he held to be of greater significance, was not greatly fussed by the considerable difference between the monthly sum he allocated to Nada and the far larger sum of actual moneys owing.
So, fret as she may, Nada was well and truly trapped in the corporate vice, and the squeeze was on her.
* * *
Newby tried but could not quite piece together the tortuous trail of events that had led him into the position of managing Asian language translations when he knew nothing about Asian languages. Something in him prevented him from coming to the conclusion, but the simple reason was that he was the least important member of the translation staff. Consequently, he carried far less weight than the newest of the young managers who had taken over the everyday running of the office, which meant that when they were faced with a job that reeked of trouble, they would invariably invoke his greater linguistic experience and skills and leave the scorching hot potato in his lap. And they did this with a smile, having learnt the importance of personal relations at university. To make things worse, one of their number had processed the file, which meant Newby would have to go through every line on the file cover sheet to make sure no wild inaccuracies had crept in.
Sure enough, there were mistakes. The freelance translator assigned to translate the document from Punjabi had not received an order form, which in a way was a blessing, as she would have been outraged at the arbitrary rate of pay set for her services - the result of getting a decimal point a couple of places too far to the right. Newby sighed. He made the relevant change and faxed the order form himself, in addition to checking that she had in fact received both the pages to be translated that had purportedly been faxed to her. Newby had wondered about this assumed fact for a couple of minutes, as there was no faxed photocopy of the precious documents in the file. There should have been a couple of pages that were slightly curly from having passed through the fax rollers, bearing a little fax transmission stamp in their lower left hand corners. Rather than try and hunt high and low for them, he rang up the translator himself, who confirmed that she had received the two pages.
"There's just one problem," she added.
Isn't there always? This was what Newby immediately thought.
The translator was expecting to be asked "And what's that?" In the absence of a prompt, she gave the answer anyway: "It's not in Punjabi."
"NOT in Punjabi?" Newby flicked back to the file's cover page, where he read the language codes "PUN -> ENG". Unable to think of any other human language that started with "PUN", he became exasperated, a state he frequently found himself lapsing into during every working day. Newby pulled out the original documents, searching for clues. The writing looked like it might or might not be Punjabi. Not being able to read any of the languages native to the Indian sub-continent, he had no way of telling.
Again, in the absence of a voiced response, the translator continued her half of the conversation regardless.
"The two documents are actually in Gujarati."
"Gujarati!?"
Newby now felt flummoxed. He wondered at the level of customer handling skills that had led to the client, who had presented these documents for translation himself in the company foyer, being so misunderstood that somehow "Gujarati" had gotten mixed up with "Punjabi". The two words did not even sound the same. Did someone forget to note down the right language and then just decide to pull an Indian language out of a hat?
"It's no worry though."
"No?" Newby's gut feeling was that it was a great worry.
"No, because I have passed it on to someone who knows Gujarati. She's the wife of the corner store owner down my street. She's from that part of India."
"Corner store?" Newby was now at the stage where articulating full sentences was not a going proposition.
"Her English is not too good, but between us we will be able to work it out. Don't worry - there won't be any extra charge."
Newby thanked her numbly and hung up. The ramifications were too much to think about. He was sure of one thing, which was that somewhere down the track there would be a serious hitch and it would all rebound in his face.
* * *
Nada surveyed the contents of her briefcase with a surge of deep-seated satisfaction welling up from within. She had had business cards, company brochures, lists with translation rates, the whole works, all translated into half a dozen major European languages, along with Danish, because she had never been to Denmark, and was looking forward to going and seeing the statue of the Little Mermaid. The all-expenses-paid-by-the-company-and deducted-from-taxes trip had been approved without a hitch. All that remained was to go forth like a latter-day missionary, preaching the corporate gospel to the Continent's unconverted, in-between wining, dining and indulging in other forms of recreation in some of Europe's better hospitality establishments.
That Nada was unable to speak any Continental European languages was not a matter which concerned her at all. It was well known that all Europeans speak English, and it was only natural that she should be afforded the benefit of their linguistic skills. And it was true that she had never been to various of the countries crammed into her improbable schedule but, as she herself would have put it "this was not a concerning matter" to her. She was young, endowed with a healthy natural sexuality, good legs, and a handsome face, and had little doubt that, provided her interlocutor was a man, or even a lesbian, she would get on famously with her prospects.
One might well ask what madness had led the company's management to allow Nada to embark on such a costly and ultimately either futile (at best), or damaging (at worst) trip. Whilst various answers revolving around concepts such as idiocy, tax breaks, sex on the side and delusions of grandeur could all validly be entertained, it would take a far more perspicacious observer than the author to really get to the bottom of it all, assuming there was indeed some solid foundation for the folly that was about to be committed. The issue was as vexing and complicated as finding the precise cause for the Crusades, American arrogance, or public stupidity. All that could be safely said without fear of contradiction was that for some reason, various members of the Board were very pleased with the perspicacity shown in their decision to allow their young gun to go gallivanting around Europe without either the requisite business, language or cultural skills to handle the likes of hard-headed Parisians or Romans on their home turf.
Nada told herself that even should nothing very concrete come out of the trip, she would still have the satisfaction of having had the most well-appointed holiday in her life without having to worry about a bill arriving from the credit card company some weeks after her return.
* * *
Senior Translator was troubled by the fact that there were things going on around him which he found unsettling; so unsettling in fact that these matters were impinging on his work.
Such had not been the case in the past. Senior Translator was a machine. He sat down every working day at his desk and pounded out large volumes of translated text until 5.30 or 6pm rolled around, upon which he toddled off to do his commute home, where his tired brain tried to rest and recover before facing the next gruelling working day.
Normally Senior Translator spent his spare time studying aspects of Czech grammar, the use of the gerund in Portuguese, or searched for the meanings of obscure words so he could supplement his already extensive knowledge of European languages. "Machine" was undoubtedly the most appropriate word for him. He was the closest thing possible to a pure translation machine that the carbon-based species he belonged to could produce; a living testimony to the wonders of the human brain and the long, long way artificial intelligence had to go before it could offer anything comparable.
Nevertheless, Senior Translator was not such a machine that he completely ignored what was happening in his working environment. Even this most apolitical of men, brought up in a God-fearing, authoritarian setting, could not help but wonder at the logic and appropriateness of various choices and decisions, the justifications proffered for certain assumptions underpinning his working life, and the settled state of various sacred cows grazing in his presence.
He could not fail to notice Tranzcom Translation International's loss of staff at a rate comparable to a shotgun victim's rate of blood loss, particularly given that, with the shrinking number of competent translators in-house, even more work was being loaded onto him, the assumption being that because he was just a translation machine, there was no reason why he should not be pushed into overdrive for the greater good of the company.
Then there was the matter of those controlling the overdrive lever. Senior Translator, being a civil, congenial sort of fellow, had taken some time to get to know the new managers now running the shop following General Manager's departure. Being generous by nature, he would have been prepared to give them the benefit of the doubt, except that as a result of his getting acquainted with them, he held no illusions regarding the evident fact that they were money-hungry mediocrities, with a thin veneer of bourgeois culture and education which scarcely concealed a rapacity comparable with that of a Mongol horde, although fortunately not up to the standards the Mongols had shown in their chosen profession.
In spite of his upbringing, which had inculcated in him a natural diffidence to those in higher stations than he, it began to rankle, the fact that these nobodies were running the show, making him slave away more and more, without any consideration or care for his health and well-being.
Also annoying to him was the fact that these managers were twenty to thirty years younger than him, yet they showed him no great respect in their day-to-day dealings with him. He had, for instance, cautioned one of their number about client instructions to leave a generic product name in English on packaging intended for Quebec. Senior Translator's warning about the litigious nature of French linguistic purity in that province of Canada went unheeded and was, as a matter of fact, treated contemptuously as the ramblings of an old man out of touch with reality. That he should accord these youngsters his respect and diffidence in managerial matters and receive nothing in return irritated him and hurt his pride.
A greater annoyance was the rumour that these young folk were being paid more or less the same as he was, regardless of the fact they had no long service record, or even any proven ability as managers. No, annoyance is not the right word, it outraged him. He thought back to all the years of loyal service, and the huge number of hours of his life he had devoted to Tranzcom. He measured that contribution against the very little that these newcomers had achieved and felt bitter anger, along with a tinge of dismay.
For many months he harboured these sentiments without acting on them, other than slowing his pace of work down slightly, and refusing to meet the excessive demands of his new masters who, it must be admitted, did not press the issue because they knew Senior Translator was already working at a pace few, if any, other translators could have kept up with.
Then, one day something within Senior Translator prompted action. Arriving at work one Monday morning, instead of starting to translate, he typed and printed out his resignation letter, read it with a trained eye, amended it, and reprinted it, checked it once more, nodded, and then signed it, leaving the piece of paper neatly folded inside an envelope on Personnel Manager's desk.
The reaction to this undertaking was a delayed one, Personnel Manager never being one to arrive at work bright and early, or even at nine in the morning. That, and her tendency to hover about chatting rather than spending any time in her office meant that over two hours passed before she actually got around to opening the envelope awaiting her attention.
Her initial reaction was shock, which quickly turned into panic. Tranzcom Translation International was already experiencing a level of brain drain only suffered by Third-World countries, and now possibly the largest brain of all had given notice. What worried her the most was the fact it made her look bad, on top of the problems she was going to have finding someone new who could replace a man who translated fifteen European languages.
Fortuitously, there was a Board meeting that very day. Once apprised of the turn of events, the Board agreed to make Senior Translator a generous offer in the hope of keeping a key staff member they knew they could not replace.
In a rare display of rapid reactions, the result was that by 4.30pm, Personnel Manager was presenting an envelope with a new salary proposal she was confident would keep the errant translator in tow.
Senior Translator did not exactly show any signs of gratitude. His muted response was to say he would think about it. Actually, he was quite surprised at the company's sudden response, given that usually they just let people go; staff relations not being a corporate forte. For a moment, just a moment, he thought that it might be a sign they cared, however it did not take much reflection for him to conclude that it was the company's profits they were worried about. His absence would be the source of major upsets for Tranzcom Translation International.
On his way home that evening, Senior Translator thought about the amount the company had offered, then thought about how much more he could make working freelance. When considered in that light, the company's offer did not look like much of a concession. It even looked contemptible.
Senior Translator went into work the following morning feeling strangely light-headed and excited at the prospect of being a free man in a couple of weeks; one who, given a bit of time, would be in a good position to become quite wealthy from the proceeds derived from his own sweat and toil.
* * *
Nada's return from her extensive voyaging around Europe was an event heralded by Tranzcom Translation International's management in much the same way as Hollywood builds up for the arrival of blockbusters like Rocky 4, Friday the 13th Part 3, and so forth. Her physical presence was assumed to be the portent of great things. There could be little doubt as to the assiduousness of her tackling of the task she had been assigned. Her tubby little waist and dark-ringed sunken eyes were not however, as it might be assumed, symptoms of five weeks of company-financed food and nightclubbing debauchery, but were rather the professional price one paid for wining and dining important clients and convincing them to assign ever-increasing volumes of work to Tranzcom Translation International, regardless of the indifferent nature of the translation product supplied in return.
So, rather than hearing the message "Well, you'll have to settle down now and actually do some work" (whether voiced or unvoiced) received by the hoi polloi of the company when they returned from their parsimoniously apportioned holidays, Nada was told to take it easy for a few days, during which she was allowed to prepare her report on her travels at the leisurely pace enjoyed by managerial players in the corporate hierarchy.
The buzz circulating in relation to the forthcoming report was that it would be a blockbuster. Nada's impact on corporate business was, it was assumed, equivalent to the arrival of Moses with his tablets.
As it turned out, her report was Biblical not only in its tone, but also in its proportions. Nada had latched on to a secret of corporate report writing that was to stand her in good stead over the years: when one has not achieved a great deal, describe it in tedious detail to flab it out into something that comes across as superficially credible. And, when in doubt, embellish it. A jaundiced person might object that stating a meeting had been successfully concluded when in fact prospect X had been left sitting in reception because party Y had arrived an hour late was just plain lying, but such a critique should not be taken too seriously. It was after all Nada's job to give her restricted audience what they wanted to hear, and in that she ended up succeeding admirably. Nada's salvation lay in the fact that it was actually quite difficult to gauge immediately whether her travels to exotic places were going to have a real effect on the company's turnover. Considering that she had met with (or failed to meet with, as the case may be), a range of existing clients and potential clients, Nada was fairly safe from any critics who might wish to indulge in corporate leapfrogging by capitalising on her failures. For the truth was that, as far as existing customers were concerned, her youthful ineptitude and inability to speak Continental languages were scarcely likely to make them suddenly drop Tranzcom Translation International as a service provider. These were people aware of the fact that it was not Nada who did the real work of translation, and they merely attributed her awkward presence to a misjudged management decision somewhere in the upper reaches of Tranzcom's hierarchy. As for the potential clients, or rather "prospects" as those in the world of marketing prefer to call them, the probability of acquiring clients on the basis of just dropping in and saying hello (in English) pointed to a capture rate that was so phenomenally low that should one venture to call Nada's skills into question, paradoxically she could invoke any number of published experts in the field of client canvassing in her defence, whilst pointing out that the mathematics of it all were against her to start with.
Then there was the matter of the passage of time: "These things take time" and "Time will tell", were welcome catch-call responses that worked marvellously in Nada's defence. In addition to which, after several months, her business trip would certainly have faded from the collective consciousness of the managerial shakers in a company where there was always some bright new scheme on the horizon to distract them from their past failures.
It should not be imagined for a moment that Nada was clever enough to have worked all this out. No, what buoyed Nada along, as she presented the details of her trip to her colleagues in glowing terms, was a quite simple, naive faith in her own abilities.
* * *
It was the week of the triple whammy: Senior Translator, German Translator and Spanish Translator all handed in notice of their respective resignations. The odd thing was that no collusion was involved, All three decisions to resign had been arrived at independently, and certainly none of them had dared whisper a word in advance to anyone at Tranzcom, this being a workplace where a misplaced confidence could lead to your downfall.
It was a week of threefold consequence. The first was that the company was soon to be deprived of its best all-round translator; a man who also spent a great deal of his time processing the shoddy work of others, whether hastily typed up by a green hack in-house, or submitted by a freelancer who may or may not have known better, and actually managed to transform it, by dint of careful dictionary work and clever editing, into perfect English that one would never suspect was a translation, and all within a phenomenally short period of time.
In terms of his work habits, Senior Translator was a man from the old school. He had learnt speed editing in the newspaper business, in the days before personal computers. Consequently, when office automation did arrive, which he adapted to with ease, the result was that he became even faster, being able to draw on a reserve of skills honed in the days of typewriters, where any mistake was a dreadful waste of time and consequently could not be afforded. As Senior Translator himself liked to point out, one of the sad points about the computer age is that it has bred a generation of practitioners in all fields who do not know how to type, spell, or even use correct grammar, but who muddle by in the knowledge that there are spellcheckers and grammar checkers to take care of such things. Compare their fumbling efforts with the smooth output of someone such as Senior Translator, trained in the bad old days of typewriters, and you will soon understand why some diehards (including Senior Translator) advocate that no one in the language business should be allowed to use a computer until they reach the age of 21.
With his departure looming, Tranzcom Translation International faced a grave problem. Until his resignation, Senior Translator had saved the company from countless impending disasters involving slipshod translations into English from a host of languages. His considerable experience and skills formed a sort of quality control backstop that would catch any wobbly pitches before they ended up in the stands. Tranzcom Translation International had no one who could replace him, other than computer generation "the spellchecker will fix it" translators, none of whom had what it took to patch up the work of others of their ilk. That is not to say that no others like Senior Translator existed out there in the market, merely that there were none of his calibre likely to work for the meagre salary offered by Tranzcom Translation International.
Senior Translator was well aware of all this, and wondered what was going to happen to Tranzcom's translations into English with no small amount of satisfaction.
Then there was German Translator, For all her arrogance and puffed up self-importance, it had to be admitted that she was pretty good at transforming English texts into good German. Some would argue that the nature of the language was such that the skills involved were the exact opposite of those deployed by Senior Translator in his quest to create good English, yet such linguistic chauvinism has no place here, and is frowned on with disapproval.
Like Senior Translator, German Translator too had accumulated a range of knowledge and skills over the years that were, quite simply, irreplaceable. To compound the difficulty of replacing her, she had always ensured that things in her domain were done a certain way. Systems had been set up which only she knew how to operate. Various of Tranzcom Translation International's clients dealt directly with her and her alone. Most of the truly useful German dictionaries in her sector were her property, and so forth. She had become forcibly aware of the need to plan her next career move. Given the ineptitude and back-stabbing to which she had been witness, it was evident to her that the next big step would not involve anything to do with Tranzcom. Hence the hermetic, self-contained nature of her running of things German within the company.
All that was required was the inevitable umpteenth frustration at being under the thumb of a crowd of inept know-nothings, and the die was cast. Her course of action in response to her predicament was methodical. Some would say "typically German", but this would be ascribing a stereotypical virtue to a nation in which methodical practicality is not as widespread as is commonly assumed. In any case, she took the steps required to set up an office in her home, and gradually relocated her working resources from Tranzcom Translation International to her new office. Evenings were spent ringing up German clients to warn them of her move and suggest that continued business relations with her were preferable to dealing with whatever half-wit the Anglo-Saxons running Tranzcom might appoint in her place. Here, a more principled person may cast aspersions relating to the dubious morality of poaching her employer's clients, but such high-mindedness has no place in the modern business world, even assuming it was ever widespread in the old business world.
Like Senior Translator, German Translator felt considerable satisfaction over the prospect of how poorly Tranzcom's German Department was going to fare following her departure: "Nach mir die Flut" as they say in German.
And then there was Spanish Translator. His approach was altogether less methodical and vindictive than German Translator's and, it must be said, more principled. For though Spanish Translator had also decided to go freelance, he had refrained from stealing any of Tranzcom Translation International's clients. It is assumed that this was mainly due to moral scruples on his part, although the fact that Tranzcom's Spanish-language clients were generally second-rate, while some of them were just plain bastards to deal with, may also have had something to do with his stance. Whatever the explanation, he had worked freelance before in Venezuela, and knew the ropes when it came to finding clients, so he managed to set up his own little client base, started working on the side and, when the volume of work took off, sat down and wrote his resignation letter. That particular act was one of the sweetest pleasures in his life. Behind the bland formulae of the letter lay an immeasurable exuberance and spirit of freedom. It was his personal claim to liberty, and even though his act was smaller in scale, Spanish translator felt he had finally come to appreciate the significance of the writings of men like Martí and Bolivar, with their absolute certainty that the fight to release men from servitude was a just one.
The departure of Spanish Translator was also going to create serious issues for Tranzcom Translation International. In his case, it was not a matter of him having set up his own little private empire within the company the way German Translator had. Rather it was the fact that, for better or worse, he translated into Spanish for all the countries of the New World, as well as for Spain itself. In the course of being constrained to do this by departmental downsizing and resignations proffered by disgruntled staff, Spanish Translator had learnt a thing or two about the regional varieties of Spanish, and about terminology in specialist sectors within those regions. This was not the sort of knowledge your typical Spanish translator carried around in his or her head, the general assumption elsewhere being that one does not try to pretend to be what one is not. Spanish Translator had had no choice but to pretend and, while it was true that occasionally he was caught out, most of the time his imposture went unnoticed. Whether his successor would be as good at pulling off this feat was highly uncertain and, viewed dispassionately, somewhat unlikely.
* * *
The news that Strangefellow had been dismissed spread rapidly through the depleted ranks at Tranzcom Translation International. While there was no question of anyone in authority ever making an open admission, the general view was that, unlike the other employees who had been laid off due to the company's cost-cutting, Strangefellow had been dismissed because everyone was fed up with him.
Evidence in support of this assumption was not hard to uncover. Firstly, unlike those who had literally gone before him, Strangefellow, for better or worse, was actually an asset to the company in that he could translate Portuguese into English and, since Senior Translator's departure, was the only person in-house with that particular skill. Therefore it could not be assumed that he was being made redundant in the economic sense, as there was a steady flow of Portuguese which required translation into English, and he had been the agent designated to perform this task.
So, this was the reason why, purely from a profit and loss perspective, it might have been expected that he would have been one of the fortunate ones who retained his place in the corporate machine. Far outweighing this consideration however was Strangefellow's aberrant behaviour, which had developed to such an extent that it had come to the direct attention of nearly everyone serving at Tranzcom. It was difficult to pinpoint what might have finally swung the balance against Strangefellow. It might have been his public confession that he cross-dressed in his spare time. It might have been his habit of singing loudly and off-key in a place of work. Or it could have been his snide comments about his coworkers' clothing, haircuts and general appearance, his habit of butting in on private conversations, or his general smarminess and insouciance. There were so many factors at play that no final judgement in this respect can be cast. Suffice to say, the fact that all and sundry found him entirely objectionable and highly annoying was adequate as a general point against him.
For once, Strangefellow had nothing to say. His former victims took great solace in asking him what his future plans were, upon which he would hum and hah and exit left as speedily as possible, on the pretext that pressing work was awaiting him. Strangefellow's nuisance value consequently declined sharply in the fortnight prior to his departure, now that he had an Achilles' heel, and those whose politeness had formerly prevented them from riposting his jibes found themselves in a comforting position of strength.
And it was true that Strangefellow was now in a position of weakness. He was not in the same situation as those who had left the company and had plans for their future, or even in the position of those who had been downsized and actually felt relieved that the hell on earth they had experienced at Tranzcom Translation International was over. No, Strangefellow's problem was that he had actually enjoyed his job. Tranzcom for him had been an undreamed-of setting in which he could inflict his personality and foibles on an unprecedented number of people, none of whom had really had the nerve to challenge his behaviour. It was a social deviant's dream environment. The marginal status he held as a translator was also something he liked to hold up as a sign of his importance and his role in the wider world. It came as a shock to him that in the near future he may no longer be able to hold such status. He worried about what his mother would think, and what to tell all the pettifogging relatives from whom he had received his early socialisation.
Strangefellow immediately sought guarantees that Tranzcom Translation International would use his services as a freelance translator following his departure. These efforts were met with empty assurances of the sort that Tranzcom specialised in, and which those offering them had every intention of failing to fulfil, particularly in Strangefellow's case, such was the personal enmity they harboured in his regard.
He might have been aware of this, had he not been so cocksure of the value of his skills and ability to offer a useful service. In fact, this counted for little. At Tranzcom, personality always came first, and if yours was not to the liking of the majority or, more to the point, not to the liking of the minority who ran things, what skills you might have were simply not deemed important.
The usual formalities were accomplished for Strangefellow's departure - a little gift was presented, along with a farewell card filled with insincere sentiment. Staff members crowded around to say bye-bye and then, having done so, quickly went back to work.
At the end of the day, Strangefellow found himself staggering out the front door under the weight of all the items he had accumulated during his time at Tranzcom Translation International, feeling nervous and unsure.
* * *
Surf Boy, like other members of the shrinking translation staff at Tranzcom Translation International, seriously reappraised his position in response to the departures of Senior Translator, Spanish Translator, German Translator and, more recently, Strangefellow. Whilst other members of the staff were thinking in terms of concrete considerations such as shifting workloads, increased responsibilities, greater stress and the unlikelihood of a raise or any perks being granted as compensation, Surf Boy's take on the matter was quite different.
He was miffed. Miffed at the fact that these individuals who, in his personal pantheon, where he was the sole God, and who played the role of underlings to his superior intellect, had actually shown the audacity to break out and become masters of their own destinies. To put it mildly, it upset the scheme of things as it had existed in his mind. They had acted contrary to the subordinate roles he had assigned them, and in doing so had rendered his precious scheme devoid of substance. He had the same feeling that stalwarts of the Catholic Church had when those astronomers began telling everyone the world was vaguely spherical, and that the planets rotated around the sun. It was a mix of a sickening feeling at being wrong, and anger that other parties should act in such a way as to highlight the error. Surf Boy had just come off his board, and his bruises were not physical this time, but emotional. Hurt pride, especially in an individual with such an abundance of that quality, is a major spur to action, and Surf Boy could feel the call, pulling him towards an uncertain future, away from the rickety shelter of the company he worked for.
So, just to add to the list, he too handed in his resignation. Whereas the others who had resigned had taken steps to secure a future, Surf Boy's youth and arrogance ensured his path was not mapped out. He told everyone he was going to fulfil a lifelong ambition and travel around South America. He did not as yet speak Spanish, but felt certain a plumb career was out there somewhere in that great continent, just waiting to be grabbed.
When the reality of being a semi-literate immigrant in a continent that had already had its fair share of gringos finally hit him, several months had elapsed and he was already running out of money. There was talk at the time of his departure from Tranzcom Translation International of sending him work to do as a freelancer, and the various people empowered to send him such work had smiled and not stinted in the fulsomeness of their promises, yet when the time came to fulfil them, in time-honoured Tranzcom fashion, nothing was forthcoming. Surf Boy thought it somewhat cold and incongruous for them to behave that way. Were it not for his selective memory, he might have recalled the slipshod manner in which freelancers were treated by the company. And for some reason he had chosen to overlook all the slights, put-downs and manoeuvring he had inflicted on those of this colleagues he had deemed to be lesser mortals, but who were now running things back at his former place of employment. They, on the other hand, having suffered his slights, put-downs and manoeuvring, nursed the proverbial elephant's memory, and were not at all vague in their recollections of past experiences with Surf Boy. Out of these incidents was born a collective loathing and an aversion to the thought of assisting the "little prick" (as they liked to think of him) in any manner whatsoever. Professional their attitude was not, but then professionalism was not a quality that had ever been paid much more than lip service at Tranzcom Translation International.
This much is probably clear to the reader in any case. More to the point was the predicament Surf Boy found himself in. Much to his disappointment, he had discovered that the minimal qualifications and experience that had gotten him his job at Tranzcom were not enough to entice any prospective employers in the translation sector in South America, who all seemed to have various peculiar requirements at odds with his immaculately hyped CV and his minimal proficiency in Spanish.
To cut what might have been an otherwise lengthy and tedious interlude for the reader short, Surf Boy found himself constrained to seek employment outside the translation sector. By this time he was telling himself that he was too good for them all anyway, and that they did not deserve to experience the benefits of the full measure of his talents, such was their moronic short-sightedness. So it turned out that Surf Boy made his unique contribution to world history by becoming one of Latin America's more successful brush salesmen, travelling from Bogota to Tierra Del Fuego and all major points in-between, instilling passion in the hearts of women for items they may otherwise never have purchased.
* * *
It was clear just how far the rot had penetrated the company's workings the day the staff gathered at afternoon tea to say good-bye to the Tea Lady. The official line from management was that she was retiring, yet the concept of "retiring" from a position that involved coming in for an hour each day to make and serve proper tea and coffee and do all the washing up, as well as gather cups left scattered about the place by all and sundry, was a tenuous one at best. Rather than actually putting her feet up and calling it a day, the Tea Lady was in all likelihood going to end up seeking a similar post in another company.
Leaving Tranzcom Translation International was no great loss to her. She mainly worked to bring in a little extra money so she could buy things for the home. Like the time her husband had been impressed with the new curtains she had cut and sewn from material purchased with money from her job. He had said they "brightened up the place". The thought of his smile and kind words cheered the her.
She was not all that sad to go. Like so many others, she had been treated shabbily by Tranzcom Translation International. In her case, the shabbiness was compounded by her low status in relation to the corporate pecking order. In short, she was at the bottom of the heap, which meant she was treated by many staff members in a manner similar to the distance and distain held for untouchables by self-proclaimed superior Indian caste members. Her age and her ugliness did not help her much either. The Tea Lady knew she was ugly. She had been all her life, and age had not improved her. It was something she had resigned herself to, the way other women live with being flat-chested, or men live with baldness. With it came sidelong, condescending stares and whispered comments. Again, this was nothing new. She had been putting up with such behaviour since her preschool days. She found solace in married life with a man she knew was too unattractive to ever be taken from her by another woman and who would never had been swayed in any case as he was too good a man. He worked as a night watchman. He liked the job as it did not involve much interaction. He too had suffered from a life of having no social status. His only happiness was his hobby of building model boats and a wife who loved him dearly.
With all their condescension and general disregard for the Tea Lady, none of the staff members would ever have suspected that she actually looked down on them. She came to the office five days a week and, being an observant and passably intelligent woman, could not fail, with that dose of perceptiveness frequently acquired by the downtrodden, to notice the stress, bickering, backbiting and other nonsense that formed commonplace features of office life at Tranzcom Translation International. Whilst gathering up dirty cups and mugs here and there, she had the opportunity to witness the whole tableau of the corporate absurdity that was Tranzcom Translation International. Her husband always enjoyed hearing about it: who was in the black books, who was sleeping with whom this particular week, and even who wished they were doing so. That was the thing about being an office untouchable: it was assumed that because you were so marginal and unimportant, it was of no consequence whether you overheard conversations, phone calls, or even mumbling uttered slightly too loud. It was the same mentality that had led to the servants back in Victorian times getting to know all the hang-ups, hypocrisies and perversities of the ruling classes at close hand, and in far more intimate detail than their overseers themselves could have obtained.
The Tea Lady sat sage-like as she listened to various members of the staff thank her and bid her farewell. From where she sat in the corner, demurely and humbly, she looked down on them all and told herself that she would not be in their shoes for all the tea in China.
* * *
A whole year had passed. Newby frowned at the thought of the passage of such a considerable expanse of time. During that period he had worked himself into a state of exhaustion for Tranzcom Translation International, and now this was the thanks he got for it.
No raise. No added benefits like more leave so he could spend time in a place where he could improve his language skills. And no training allowance so he could build on his skills base.
But they had not been tardy in adding new clauses for him to sign. "They" was as precise as he could get because, although he knew Personnel Manager had done the typing (the shonky spelling and clunky sentences were a giveaway), he knew that the content itself had come from higher up.
The employment contract was written in that vague waffle that 1990s contracts were written in. You had to read every sentence a couple of times, and carefully cross-check other clauses to divine the true intent behind the verbiage. As far as he could work out, the document placed him at the company's beck and call on statutory holidays, deprived him of any right to redundancy pay, demanded he work when ill should the company in all its medical expertise deem him fit for work, made him subject to random drug and alcohol testing, and threatened him with all manner of retribution should he so much as leave the premises with a phone number written on a scrap of recycled company paper.
Newby felt a wave of loathing come over him at the thought of all the nonsense he had gone through for the shaky privilege of working for a company that treated him like a dogsbody. He remembered his first few days at Tranzcom Translation International, when he felt like he had signed on to a top-notch team of experts. It was an assumption that soon got discarded in the face of the madness and silliness he saw from day to day, combined with the scorn, put-downs and back-stabbing of his fellow workers, leaving him feeling more like a chump for having been fooled into working for such a dubious outfit.
To stay would be pointless, He had seen and experienced more than enough already to know that his place in the scheme of things was not going to improve. Ahead lay only further humiliations and indignities at the hands of his employers and colleagues, who would stop at nothing to ensure themselves a better position in the corporate pecking order.
Then there was the company's shaky administrative and financial position. The overthrow of General Manager, the lay-offs and multiple resignations, the unpaid salaries, talk of restructuring - it all seemed to be getting worse and worse. Newby realised that there was little or no future for him at Tranzcom Translation International, even assuming someone might decide to treat him better, which was an unlikely eventuality under the circumstances.
In the face of such a situation, his only option was to resign.
Newby's formal written notice was short and to the point. He ran down to the flights of stairs to collect it from the printer, worrying lest prying eyes spot it in the tray, but there was no one there.
He felt great contentment when he left the note, placed inside a sealed envelope, on Personnel Manager's desk.
* * *
Senior Accountant scratched his chin; an attempt to distract himself from the sense of disbelief that had struck him. This was the eleventh incorrectly entered invoice he had come across that afternoon. There was a time when such shonky data entry would not have been possible, but since the latest round of restructuring, entering invoice details had been devolved from the Accounts Department onto the young managers.
Senior Accountant had felt triumphant at managing to pull off this stroke of work reduction. He had envisaged an easier life for himself as a result, not counting on the hazards involved in passing on such mundane yet exacting work to a bunch of young graduates too immured by years of studying the vague arts related to management to have an appreciation of the exactitude required in accounting activities. Now, to his bitter disappointment, he was spending an increasing amount of his day having to crosscheck the slapdash typing and shaky numeracy of a bunch of twentysomethings.
If Senior Accountant did not catch these mistakes at an early stage, they would slip through and create havoc for Tranzcom's relations with the customers who used its translation services. The mess that would be created was too horrendous to contemplate, so Senior Accountant found himself obliged to check all invoices before they were sent out, something he had not had to do back when the Accounts Department had handled it. It had not escaped his notice that in performing these checks he was invalidating the objective of devolving invoicing on the managers to begin with. Although he told himself he was not to blame, he also knew he should have known better.
There was no way around it: the managers were simply not up to the task they had been assigned. Now the real challenge would be to convince them somehow of the goodness and necessity of renouncing their new-found responsibilities without it looking like he had made a mistake. It was sure to take some doing.
* * *
Newby's last day had that dreamlike quality one aspires to attain throughout life, and which you fail to achieve due to the shambolic nature of the world. Today though, if only for Newby, the world was far from feeling beyond his control. He smiled at everybody, happy at the thought he would never have to put up with this bunch of insufferable people ever again.
On days like this, Newby could almost believe there was a God, even though in reality the impending freedom he was so looking forward to was of his own creation, not that of some lofty bloke with a beard and grey temples, gazing down from on high. Newby speculated that this might be why so many people were so inert throughout their lives, cowering and complaining, but never taking any real initiative that would radically change their lot. The inmates of Tranzcom Translation International were like that. They bitched and they whined, and indulged in petty oneupmanship in the hope it might get them ahead of the pack, yet they were mutually self-defeating, and had the lid firmly clamped down on them by a management that cared not one jot for their fears and aspirations.
Throughout his day, Newby paused to think to himself how this was the last time he would be doing this or that. It placed the futility of it all into sharp perspective. It was a bit like dying - everything else seemed insignificant. Newby was certain he would feel no such sentiment in the new place he was going to. In his mind it was simply impossible for any place of employment to be worse than Tranzcom Translation International. The humiliation, degradation and day-in day-out bullshit he had endured at Tranzcom were without parallel, or at any rate that was what he preferred to think.
Newby was convinced his life was on the verge of a massive change for the better, and that leaving Tranzcom behind would be instrumental in that betterment. There was the chance that his hopes would be dashed by the harsh ugliness of the world and the powers that run it, yet such elements were always there to contend with. He was sure he would strike some sort of happy balance in his life in spite of the horrible things the world could do to a person.
What buoyed Newby on, and instilled him with greater confidence than he had ever mustered before, was the assurance that survival in this particular workplace pretty much equipped him to handle any shit that the wide world of employment in the new millennium might throw at him. He had taken on an employer whose neglect and offhand maltreatment could scarcely be surpassed. True, he had not flourished down on Animal Farm the way some of the more equal animals who had supped at the corporate trough more heartily had, but he had not cracked under the stress either.
Newby thought of the ones he had seen crack. The women who had let themselves literally get screwed by General Manager in exchange for material gains that may or may not in the end have been forthcoming. The staff on uppers so they could keep up with the mad pace of Tranzcom Translation International. The staff who fell victims to their coworkers' plots. And the ones who lost their dreams and hopes in exchange for a meagre salary and illusory job security with a company that was neither well-managed nor stable.
Newby also felt vindication at not having sold himself out. At no point, not even in the most ridiculous of the situations that had been foisted upon him, had he lost faith in himself. He knew they were spouting garbage, he knew that they were attempting to manipulate and victimise, and he had not bought into it. Newby immoderately felt he should be the recipient of some sort of medal or award for moral rectitude. Lord knows, others had well and truly failed to maintain any in the employ of Tranzcom Translation International. They had behaved like whores and scabs.
Newby glowed at the staff farewell during afternoon tea that day. He looked at all the faces of those who had been hostile, cussed at him, and vindictive. Today they were wearing friendly faces. Sure, they were phoney, but then his words of farewell were equally phoney. It was a game to be played right through to the end. Truthfulness or displays of real emotion had no part to play in this setting - he had learnt that very early on.
So he smiled at the farewell card, full of false sentiment from people who either couldn't care less or despised him. He mouthed platitudes about how sad he was to leave. While he did, he remembered the day he had walked into this place for his first real day on the job, how he was treated like a halfwit no one wanted to know. Now he felt like screaming at them that they were all two-faced bullshit artists, although he kept that urge under a tight rein. He had not collected his reference yet. Newby congratulated himself on having learnt at Tranzcom how the world really works. He told himself he would at least never again be so malleable as he had once been. He felt more pride at that thought. Outwardly he was smiling, although not for the reasons those assembled around him thought.
Eventually, the time came towards the end of the day when Newby began packing up his belongings. All the dictionaries he had bought because the company had been too stingy to provide him with any (never mind, they would be useful in his new position), his own office accessories, which he kept stowed in a locked drawer to avoid the pilfering of his coworkers, and various other odds and ends that had accumulated on his desk.
When the time came to go, Newby rang up a taxi. He had two big boxes to take home and there was no way he was taking public transport. Newby made his way straight to the lift. The time for pretence was over now - he had no intention of doing the rounds and ritually shaking everyone's hand before he left. Newby stood alone in the lift, watching the floor indicator descend down to "G". The doors slid open and he stepped out into the foyer. Here the sickly neon lighting gave way to bright sunshine coming in from the street. He paused at the entrance to survey the street, bathed in summer light. Rush-hour traffic was speeding past. Stressed commuters were walking home.
Newby smiled - for real this time. He was never going to have to put up with any more shit from Tranzcom Translation International ever again. It felt like that last day at high school, crossed with what he imagined it must feel like to be released from a long stretch in prison.
A strange feeling came over Newby. It was one he had not felt in a long time.
He felt empowered.
* * *
After dredging through the depths of despair and occasionally hitting the bottom in the process, surfacing from binges of booze, babes and excess but momentarily, in much the same manner as a whale only briefly surfaces for air before plunging back down into the briny deep, General Manager (or 'ex-General Manager' as he will be referred to from this point onwards) arrived unwittingly at the point where he would have to make a decision. The decision related to which course should be steered during what was left of his life. Such a decision would not be the result of rational processes. Instead, what governed ex-General Manager's mind in its current state was a series of base impulses leading him this way and that, based on a series of whimsical fancies, with neither forethought nor planning playing a part.
Under such circumstances, there could be no flash of illumination, no moment at which he suddenly exclaimed "Eureka!" and ran around in a frenzy of joy. It was more a matter of a slow realisation welling up through the sedimentary layers of booze, drugs and the pounding ecstasy of repeated orgasms, that he could either continue on this hedonistic course, eventually befuddling his brain with the various substances he favoured, or possibly addling his body with some sexually transmitted disease; or he could pull out of it and try something different. This slowly dawning realisation did not actually serve to dissuade him from partaking in the joys of debauchery for ex-General Manager would never be a man suited to a monastic lifestyle restricted to virtuous spiritual pleasure. Such was not his nature. But then neither was he a nihilist hell-bent on self-destruction, however much he may have been driven by self-loathing since he had lost his job.
So, although he continued, and would always continue, to indulge in alcohol and late adolescent females of easy virtue and limited financial means, he ended up thinking more and more that there had to be some greater purpose to which his life could be devoted. This thought usually came to him in the depths of fellatio or some other bedroom (or backseat) act, or after that third glass of scotch, following which any sort of coherent reflexion about life was simply a non-starter. And once he had performed his farmyard deed, or sobered up somewhat the following day, that thought which had broken through would still be there, nagging him, insisting that he do something other than imbibe and ejaculate fluids for the purpose of attaining personal satisfaction.
There was no question of him contemplating a career change. He had been a manager of one sort or another too long to have the mental alertness required for something different. Some decades before he had studied history at university, before becoming bored and getting into the language business on the basis of a certain aptitude for languages he had shown in high school. That was back in the old days, when entry level standards were not particularly high. In terms of management, all he really knew was translation. He was well aware he would have been completely out of his depth had he applied for an executive position running, say, a construction firm. For the 1980s assumption that a good manager can manage anything had taken a severe beating in intervening years, having been disproved by too many management disasters to be ignored.
Therefore he would have to stick with what he knew, however imperfectly, which was the translation game.
But there was scope for something new, specifically in terms of the sort of translation he might get into managing for his comeback. He felt it was time to get away from the old sort of translation, with all those annoying translators who kept wanting regular hours, good conditions, annual raises and a sexual harassment-free environment. A new millennium was dawning, which would require new methods, a new approach, new technology - indeed new everything.
The same sector would therefore suffice, so long as he could be sure it would have new everything. This conjunction of elements pleased ex-General Manager. He would be on familiar, yet new ground. The obvious answer was to design a computer programme that would do everything they could do, and ex-General Manager was certain he was the sort of fellow who could tackle the challenge. It would not take long to come up with a blockbuster machine translation programme. That fifty years had passed since the first computer-based machine translation programmes had been devised and still no great progress had been made in endowing computers with the complex illogic inherent in the human brain that allowed it to sort linguistic sense from nonsense did not deter him. That huge corporates such as IBM, and government agencies with as much funding grunt as the Pentagon had poured millions upon millions of dollars into machine translation with but piddling results to show for it was not of concern to him either. Ex-General Manager knew he had the stuff, what it took, the sheer grit and determination required to make it all happen, just the way he had with Tranzcom Translation International.
* * *
Alfred Pentwhistle emitted a grunt of satisfaction as he squeezed shut the left hand side of his suitcase and finally managed to close the catch. His plane was due to leave in an hour and a half. Just enough time to check in and board.
As he rode in the taxi to the airport, he thought back over the long months he had waited, all the phone calls, faxes and e-mail messages he had transmitted with no results. Calmly, he reviewed his shift of emotional state from initial uncertainty, to unreasoning fear, then to anger, outrage, and then the final, unswaying urge for revenge.
They would be made to pay. And there would be no Mr Nice Guy. For it was clear that Tranzcom Translation International were not a bunch of nice guys. He had not contemplated legal action, not even for a moment. The firm must have astute lawyers, or they would not be so blasé about their failure to pay their freelance translators.
Alfred Pentwhistle cast his mind further back, to his early years on this rotten Earth, growing up in a succession of mining camps. With a smile he recollected his father's instructions, bestowed upon him at a quite young age, in the art of handling and detonating explosives.
He chuckled at the damage he was going to cause. It would be no trouble procuring explosives - he was even licensed to purchase them. Mining had been his first career, before he had wised up, saved some money, and gone to college. Once on-site, the only thing that would have to be thought through was where to place the charges for maximum effect. It would not take very long. With a bit of luck there was even the possibility that the installation work might be done unnoticed. Dressed in overalls with a tool kit and a bogus story about being from the power company he should be able to enter the premises without any difficulty. After all, no one at the company actually knew what he looked like - he was just another name on the company files.
* * *
Unfortunately, Alfred Pentwhistle's dream amounted to nothing more than wishful thinking. In a just world, wiring the Tranzcom Translation International building with explosives and hitting the plunger would be have been a fitting end, yet ours is not a just world, and it is also far from being that simple. Consequently there was no cataclysmic end to Tranzcom, either literally or in the more abstract sense, when a company suddenly falls apart and goes into liquidation, with the victors either dividing the spoils or trying to salvage whatever they can from the wreckage. Tranzcom, as it turned out, did not implode under the force of its shoddy management, crackpot administrative theories and rampant imbecilism. For in the real world, what one expects to see happen very seldom does, once you get beyond primal issues such as sex and death. And out in the world of business, there is no shortage of firms that are perfectly dysfunctional, totally inept, and out of touch with the market and market theory yet which, for all that, muddle along and, in a few cases that might be considered alarming to those of a logical disposition, somehow even manage to prosper.
In Tranzcom Translation International's case, although in other times it had, regardless of its many failings, done precisely that, the company had finally reached a stage in its development where it simply could not go on expanding. Whilst there was no shortage of gullible clients out there who would not know quality product from a horse's derriere, what a company needs once it gets beyond a certain stage is skilful management, with corporate drive fuelled by a coherent vision and dedicated employees.
As the reader will by now be aware, Tranzcom had none of these elements. Its management was self-interested and none too competent, its employees were resentful and bitter, and its corporate vision did not extend beyond the next stop-gap restructuring measure. Once its overly-prolonged growth phase had come to an end, there was no alternative but to shrink, in the absence of the stabilising effect of an effective executive but, regardless of how apocalyptic this downsizing may have seemed to those poor individuals who fell victim to it, the ultimate victim - the company itself - was a long way from succumbing. The vision ex-General Manager had held of building a global empire, with branches in skyscrapers scattered all over the world, turned out to be as far removed from reality as his other phantasmal visions of how the company should be.
Instead, being a middling company steered by muddling people, Tranzcom went into a decline, yet persisted by either shedding or losing nearly all of its translation staff, many of whom were so fed up by that stage that they did not feel any great sense of loss. In essence, Tranzcom Translation International sub-contracted to the extent that all that was left was a hub consisting of core office staff who, being too privileged or well thought-of to actually be dismissed, were allowed to conduct the day-to-day running of the company without the inconvenience of translators playing at being malcontents and asking vexing questions. Of course, apart from those issues arising from the absence of the now departed translators, all the old problems persisted, and others became aggravated. The company's freelancers, who were now its lifeblood, continued to be treated as shoddily as ever, but then it was a big world, and there were always plenty of them around, some of whom were willing to put up with the most intolerable conditions.
In this reduced state, operating from smaller premises, in a more down-market part of town, Tranzcom Translation International managed to keep going.
Occasionally it even made a slight profit. Enough to keep the bank happy, and give the Board some slight reason to imagine that their stewardship was sound. Tranzcom's status reflected the forces driving it, no more, no less, yet although it sometimes teetered on the edge of the abyss, it never managed to fall in. For in spite of its faults, Tranzcom was a survivor, and survive it did. Those of a historical bent in need of a good comparison might draw on the example of the Byzantine Empire: destined for great things, with every possible advantage working in its favour, it was however a structure that was kept at a certain level below what it might have achieved due to the ineptitude, corruption and petty squabbling of its rulers. Regardless though of all the predictions of its enemies and doomsayers, the Byzantine Empire soldiered on, from the last days of Ancient Rome right up to the age of the discovery of the New World when, having had the appearance of an established fixture in the geopolitical landscape, notwithstanding it was suddenly engulfed and vanished.
This was also to be Tranzcom Translation International's fate. Years after the events narrated herein, a much reduced company, fatally weakened by some ultimate blunder that shall ever remain shrouded in rumour and secrecy, finally fell victim to corporate raiders somewhat lacking in good judgement themselves. There were no headlines in the business pages, no public interest or even awareness, just an exchange of legal documents, shares and some amendments to the relevant trade and commerce registers. The last of the company's many General Managers, who was running the show when the handover of power came, possibly felt some slight loss and regret but, given the corporate culture that had put him there, and the deadened personal sensitivities that made his professional life viable, he certainly could not have had the faintest understanding of the full reasons behind why the end had eventually come to pass.
© Wayne Stuart McCallum 2002
Web site © Wayne Stuart McCallum 2004