The Zombie Walk
Wellington
13 October 2006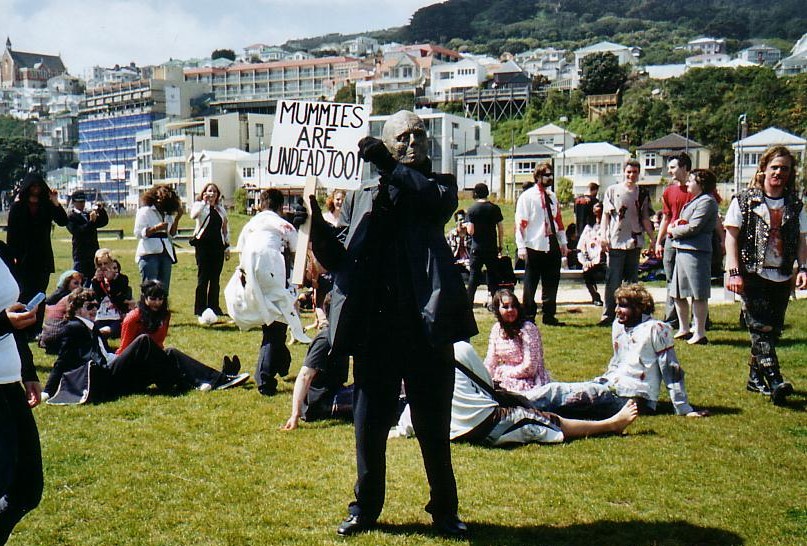 Wellington is a city with a fine zombie heritage, established mainly due to the pioneering film-making of Peter Jackson, so it seemed quite natural that a Zombie Walk should be held there. In response to similar events in San Francisco, Vancouver, Toronto and Brisbane, its organiser, Robbie Neilson, called on local zombies to assemble and walk en masse through central city streets: "JOIN THE HORDE! MARCH AGAINST THE LIVING!"
But hang on a minute - why just zombies? What about ghouls, ghosts, skeletons, golems, vampires, wraiths and wights? Don't they get a look in? Whatever happened to equal opportunity among the undead?
As a practising mummy, I thought it only fitting that other members of the undead should be represented, and decided to take action. Waving my placard, I arrived on the scene a few minutes before the march started. My photographer was a bit nervous, commenting, "I hope you don't start a fight", but in spite of the daggers and swords being brandished by certain members of the zombie community, I was welcomed with open arms and flashing cameras and had no trouble joining their ranks to make my symbolic protest...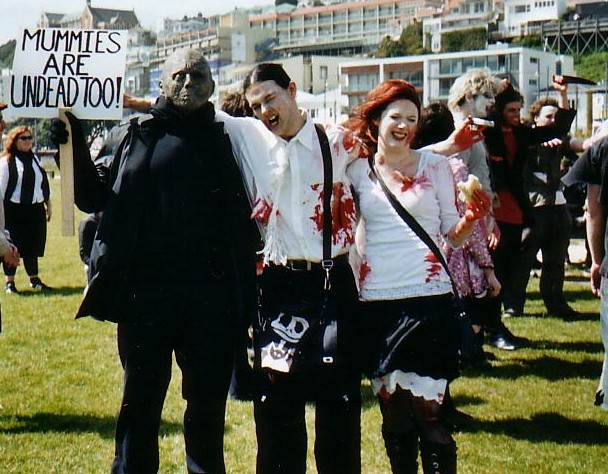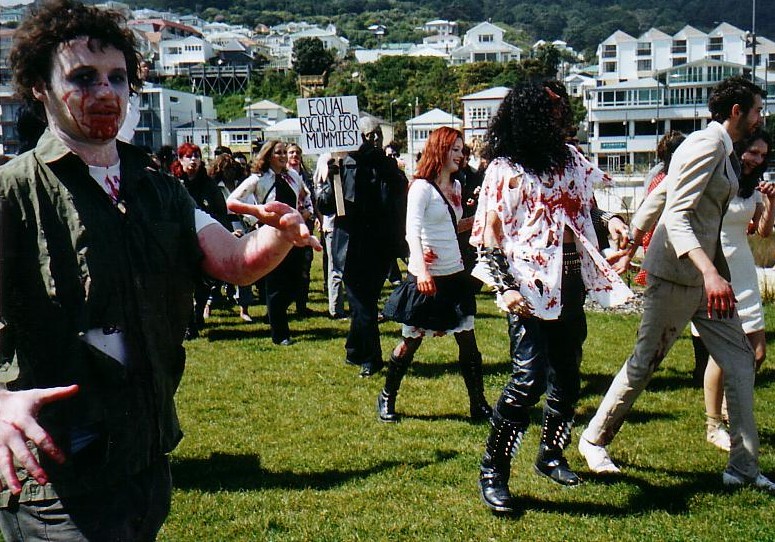 Fraternity (note dagger in upper right-hand corner) The Zombie Walk begins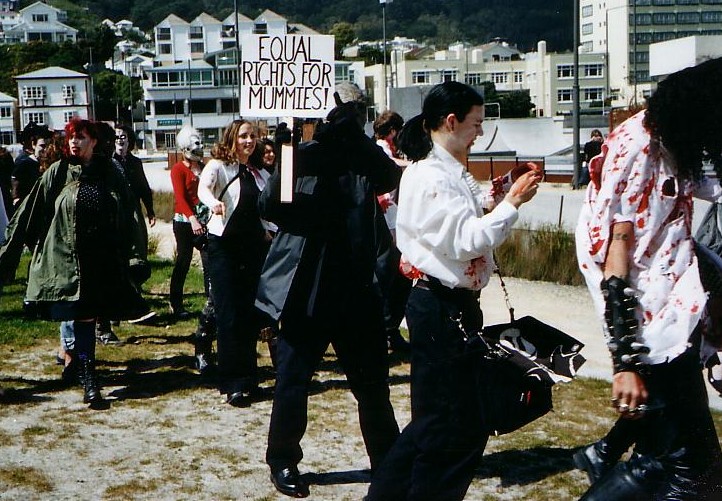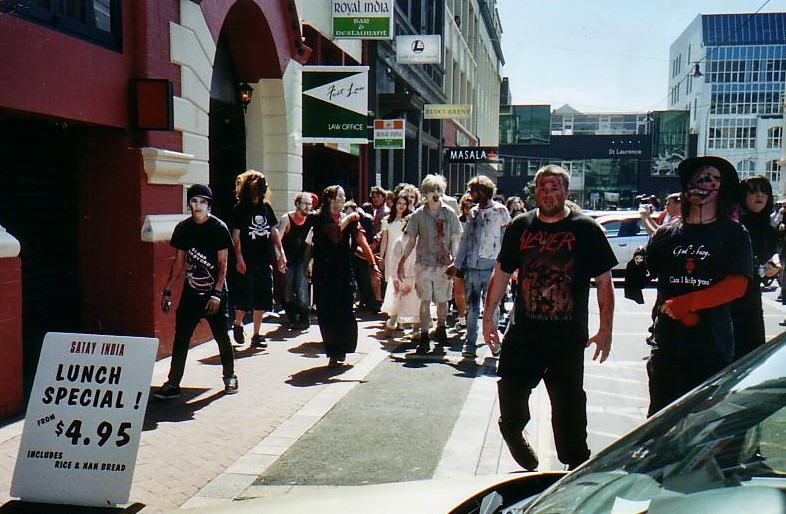 Waving the banner for Mummies Does that Lunch Special include brains?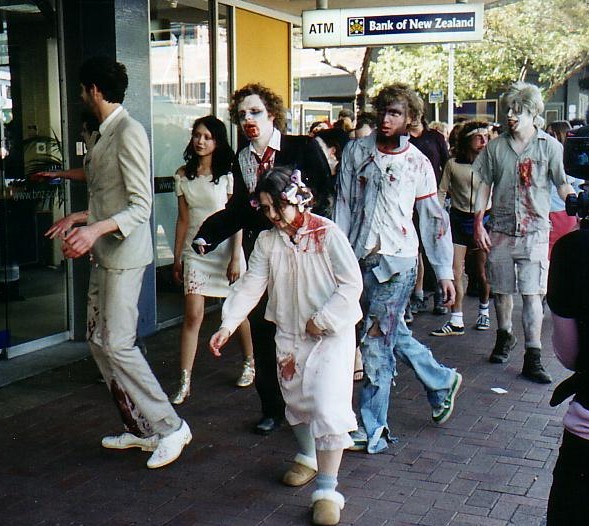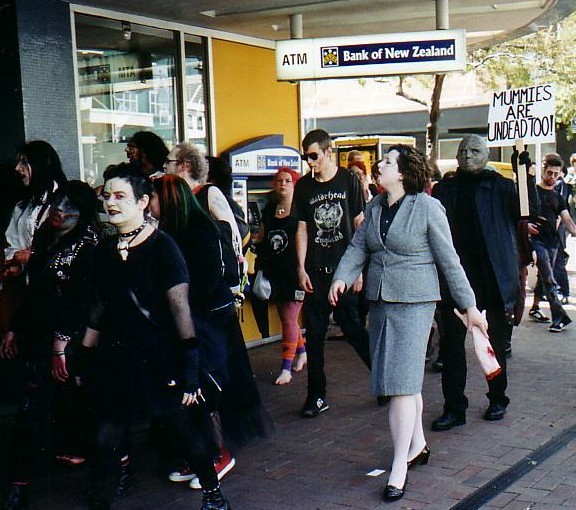 Entering Courtenay Place Actually, it just looks like any other Friday in Courtenay Place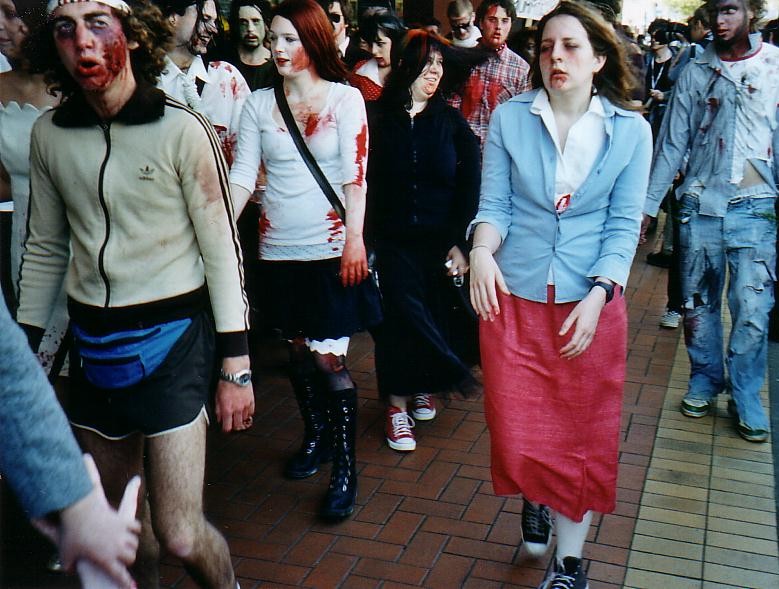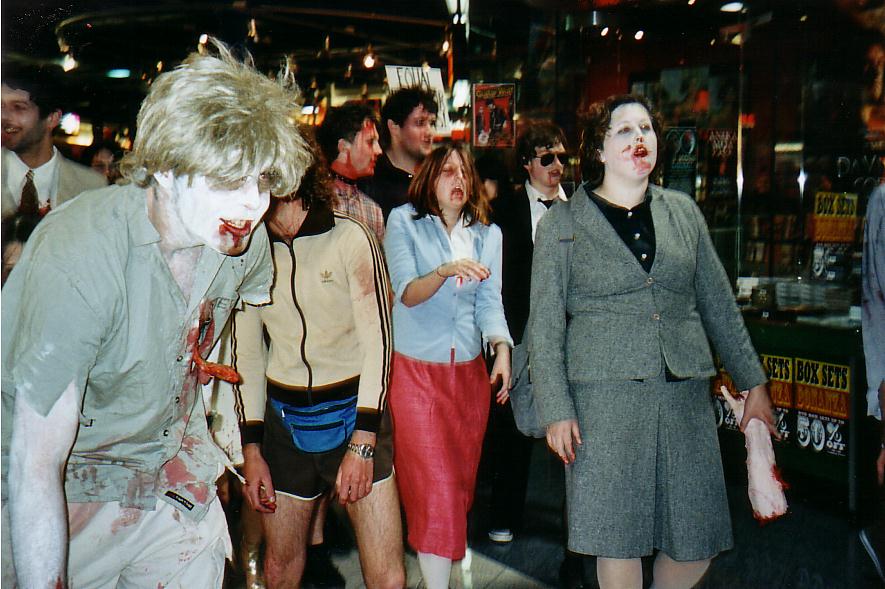 All the best-dressed zombies wear Adidas Paying a visit to the local multiplex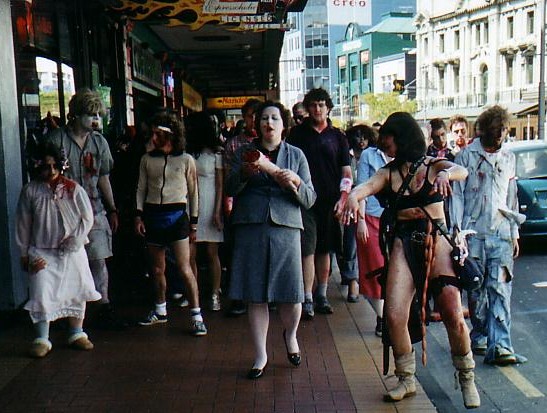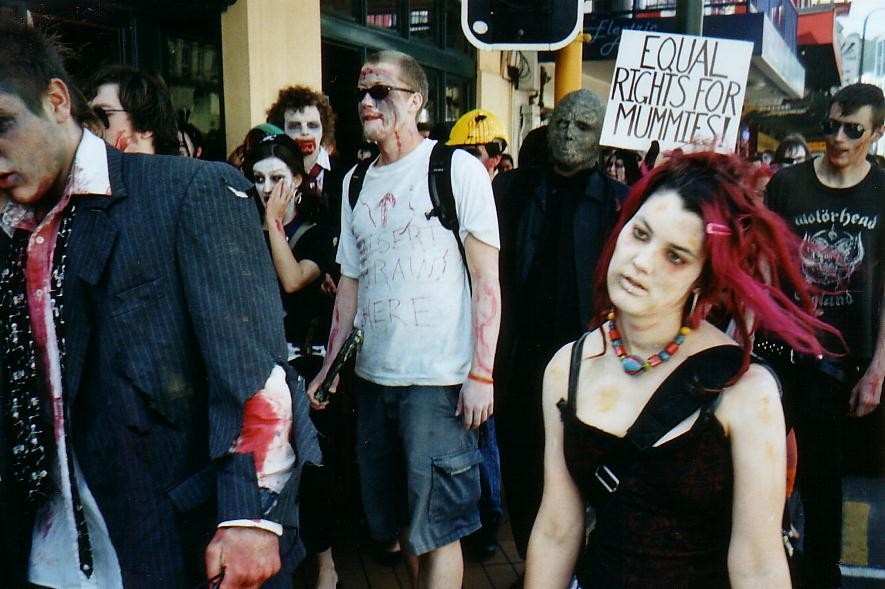 Some participants brought their own snacks Crossing Taranaki Street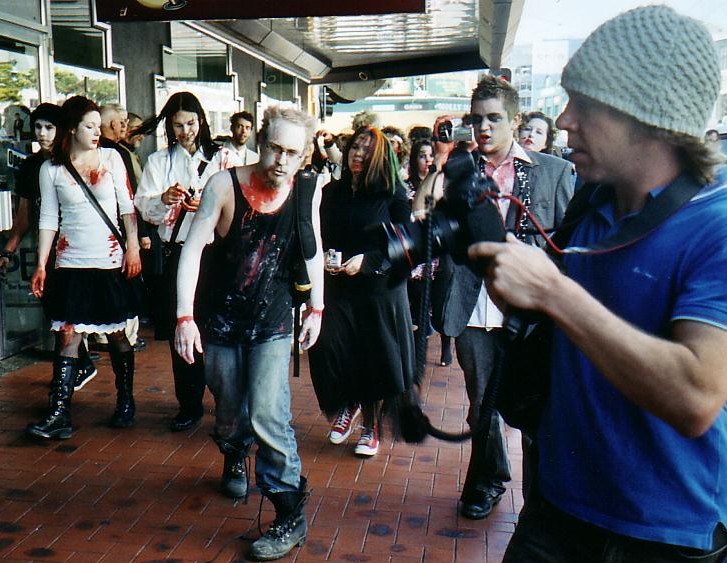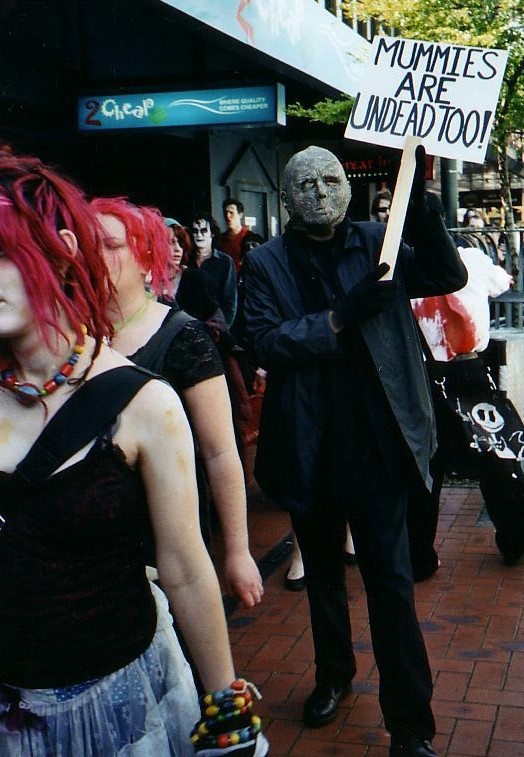 Various print media photographers turned up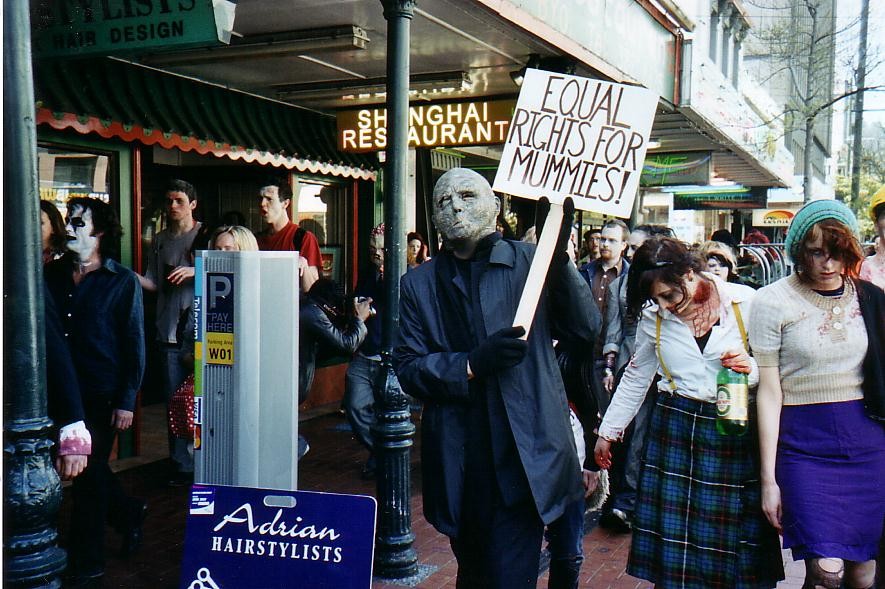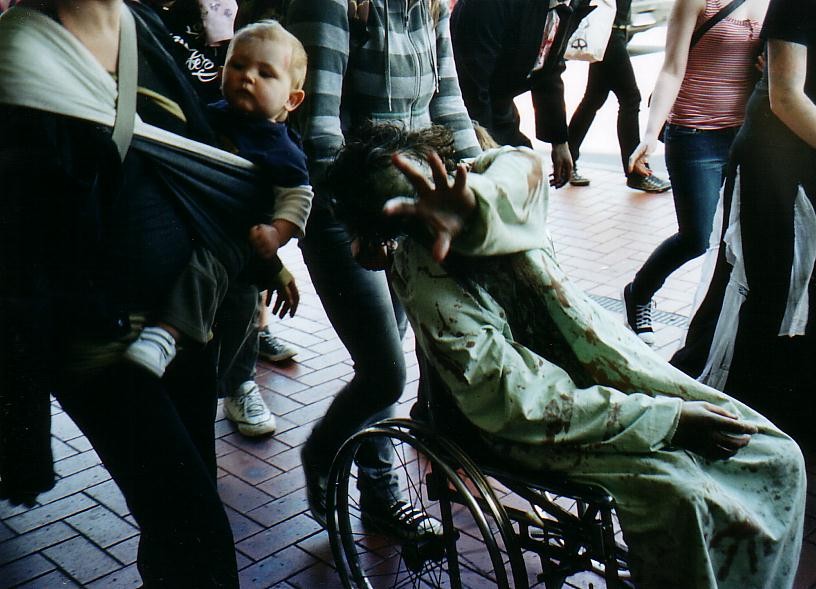 Zombie schoolchildren, mothers, babies and paraplegics also attended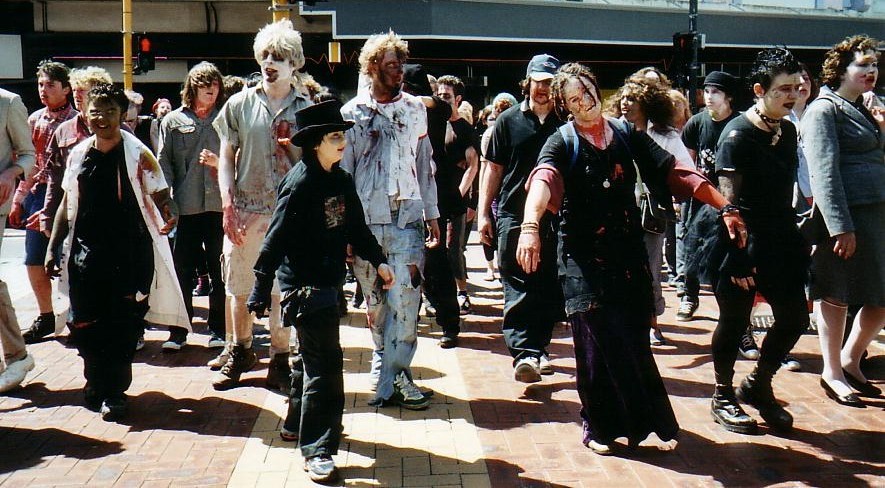 The pedestrian lights were red but no one seemed to notice...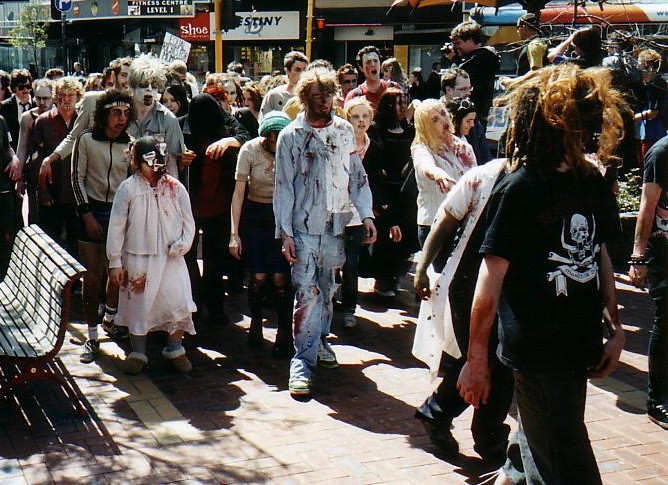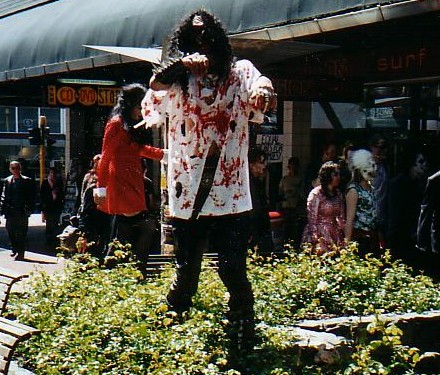 Walking up Cuba Street City bylaws prohibit zombies from standing in the planters
Web site © Wayne Stuart McCallum 2003-2017