HORSE MAN
Does the North Island
(of New Zealand)!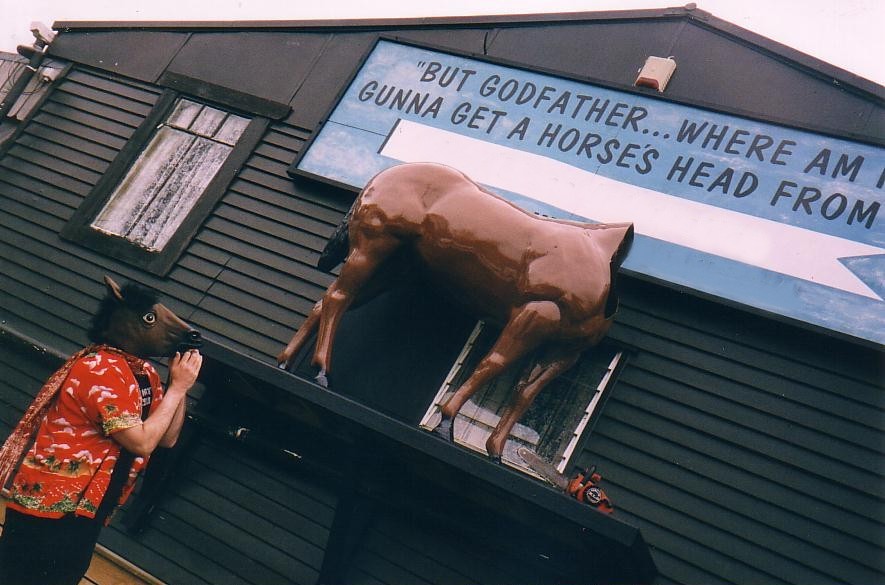 "Welcome to West Auckland - the centre of the Kiwi Mafia!"
"Auckland isn't just organised crime though - there are some great shops too!"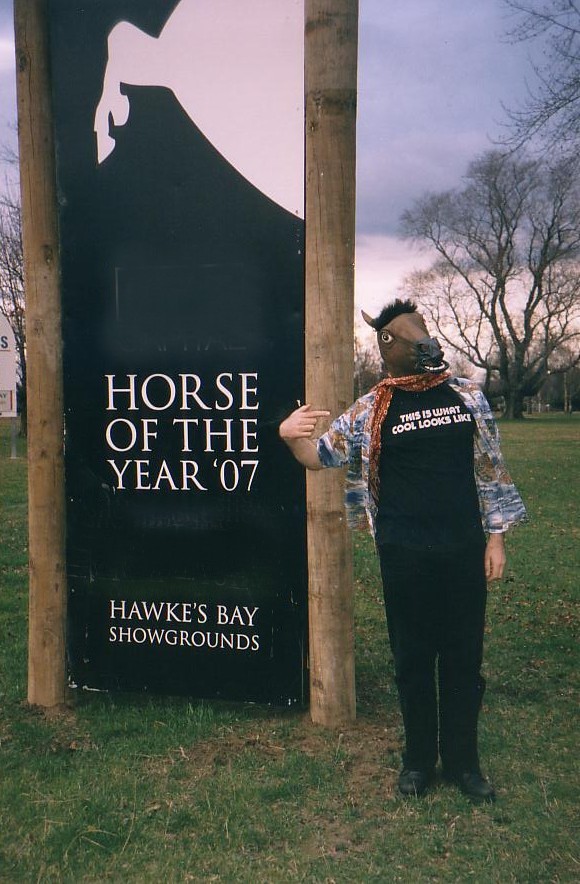 "After Auckland, I made a short trip to Hastings to pick up my award."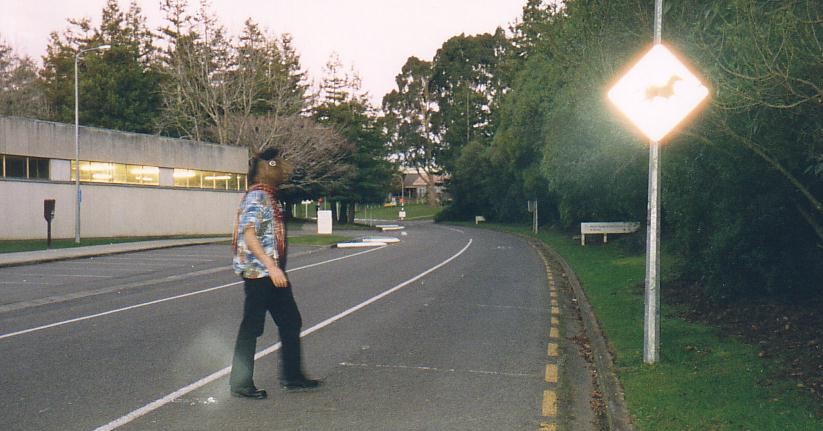 "And visited Palmerston North to see the mystical Sign Of The Shining Horse."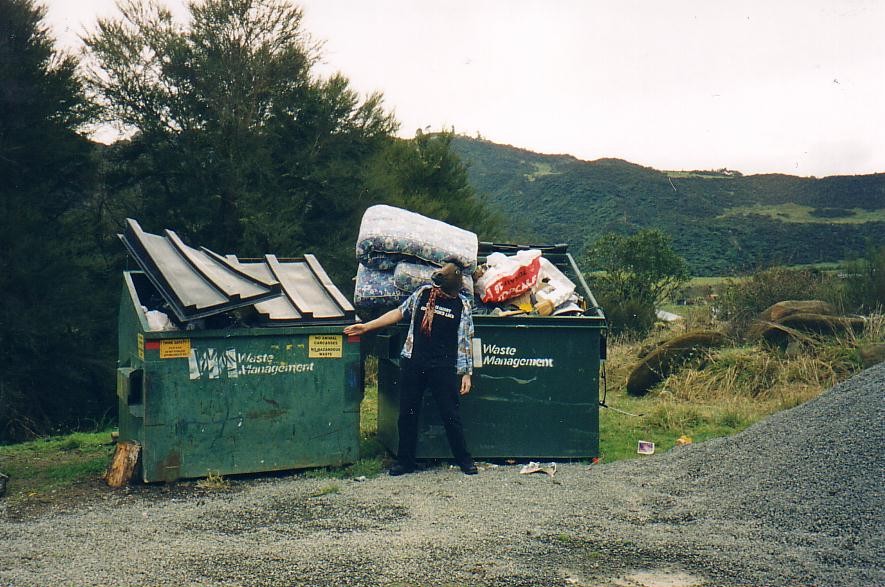 "New Zealand is renowned for its clean green image, and they're certainly doing their bit to make it beautiful with this roadside dump alongside the Whanganui River!"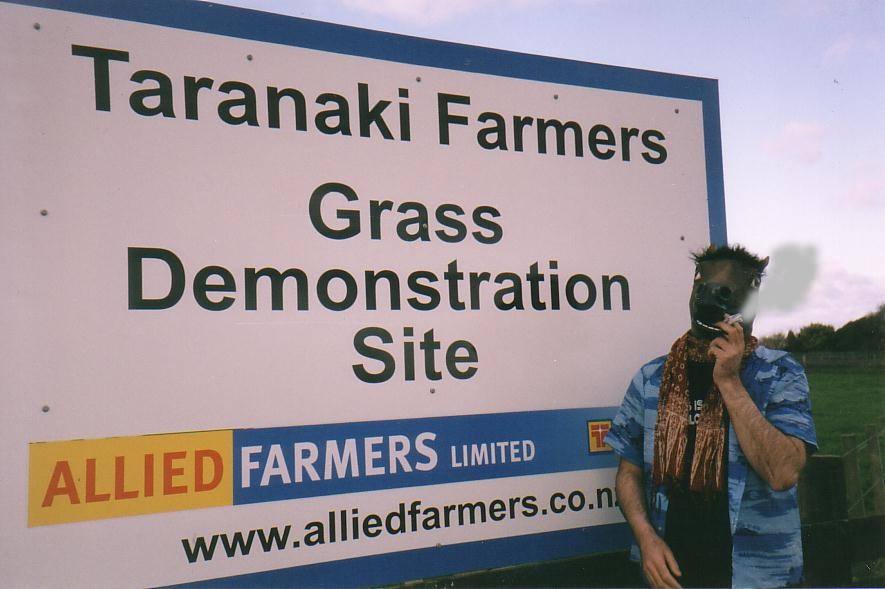 "Taranaki is so famous for its grass they even have a Demonstration Site!"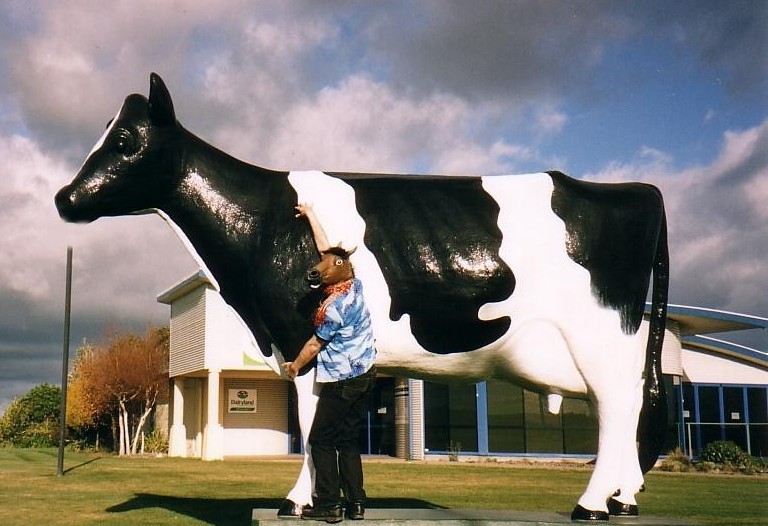 "And as for the cows - talk about BIG, boy!"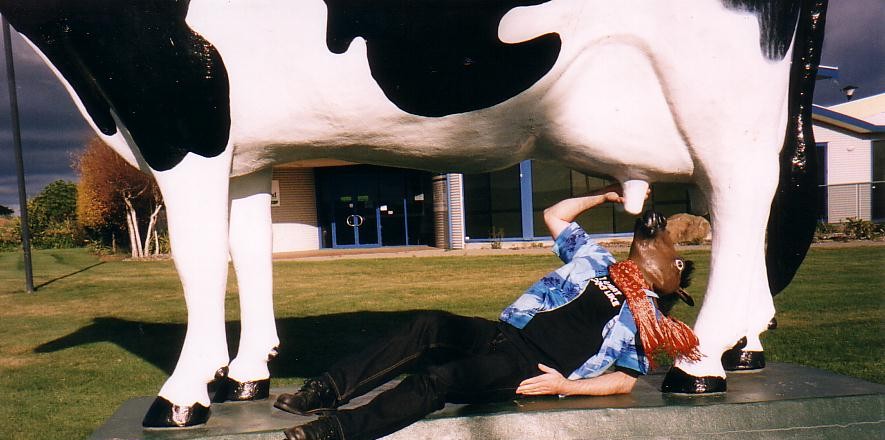 "I'm not a great believer in pasteurisation!"
"The Facial Eczema Risk sign is just one of
the many tourist attractions in the exciting town of Levin."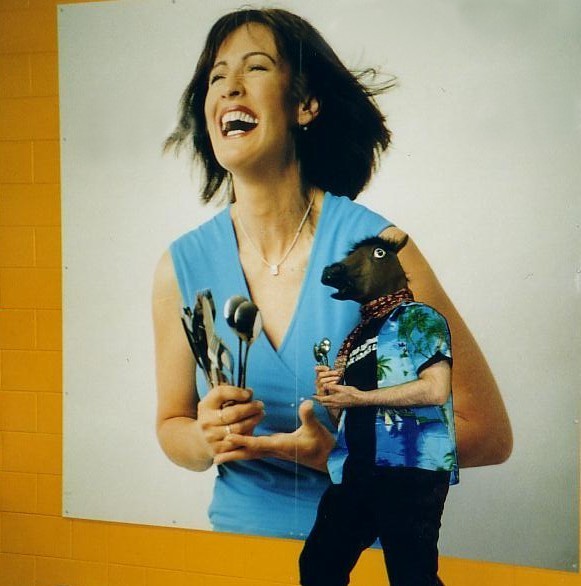 "In Wellington, I too went orgasmic after buying buying spoons!"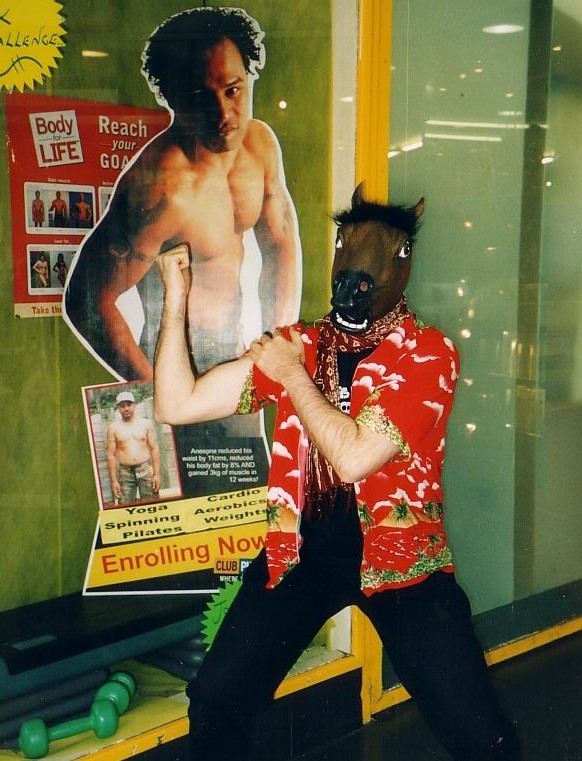 "And I took the opportunity to do a bit of muscle toning and building!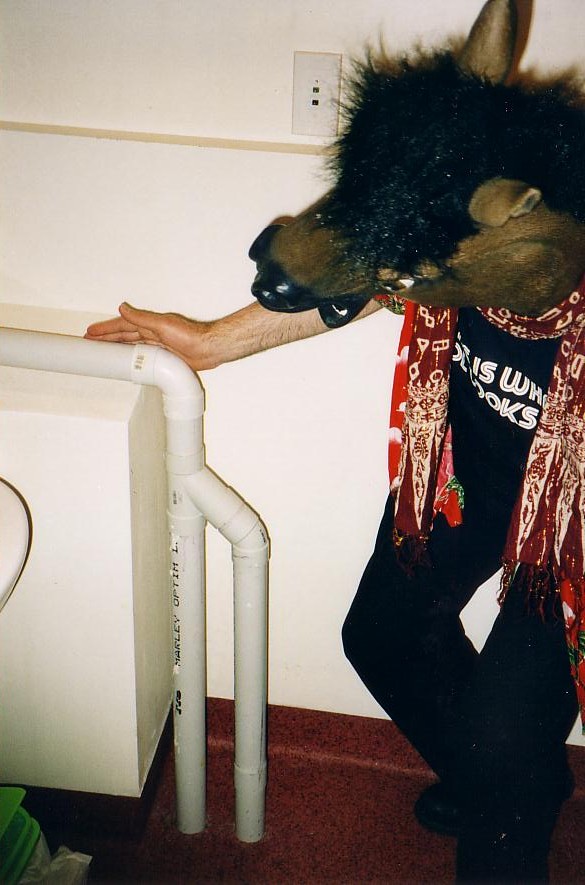 "But what impressed me most of all with Wellington
was the superb exposed plumbing in its hotel bathrooms."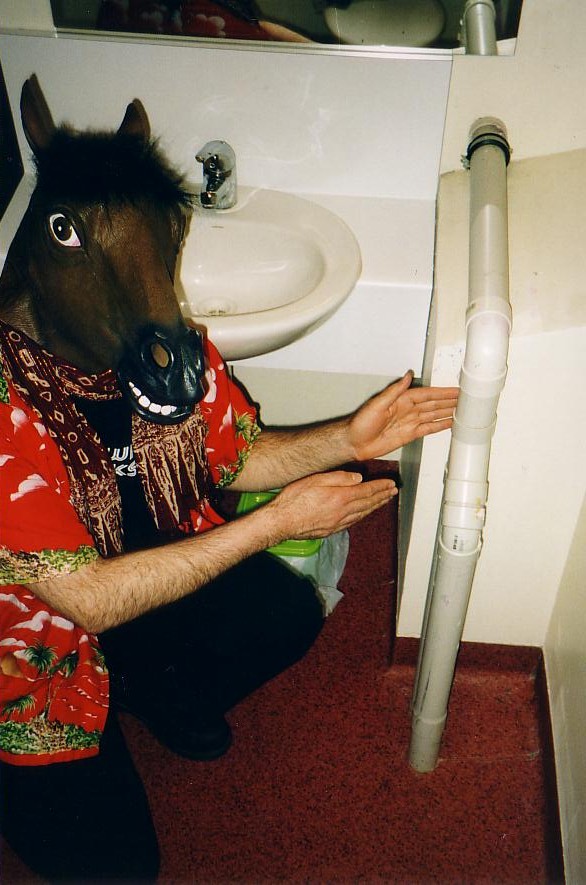 "I mean, why would you want to leave your room
when you have a marvel like this to look at?"
Horse Man@MySpace Venetic's Big Day Out 2006
Venetic Home Page Venetic Photos
Web site © Wayne Stuart McCallum 2007