HORSE MAN
How To Make A Bed
Fit To Lay In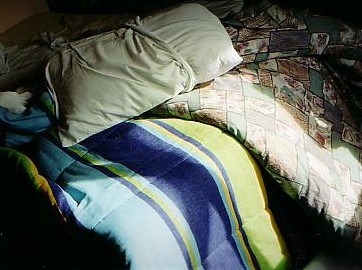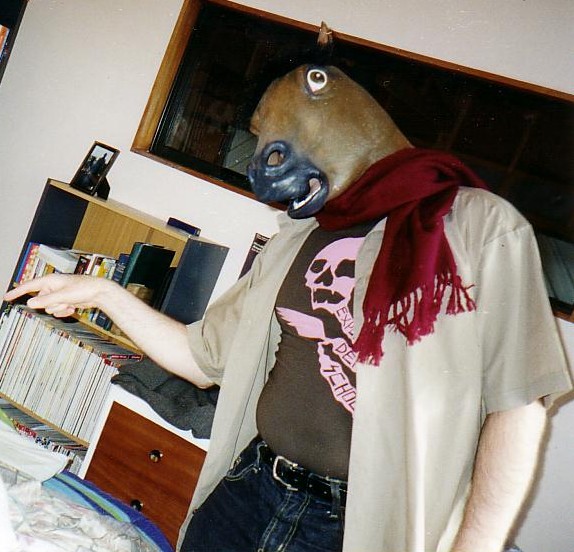 "So does your bed look like this?"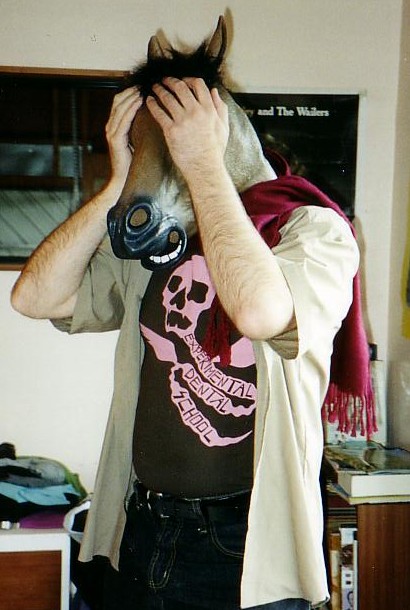 "This, my friends is a sad, sorry sight for any swinging single stud."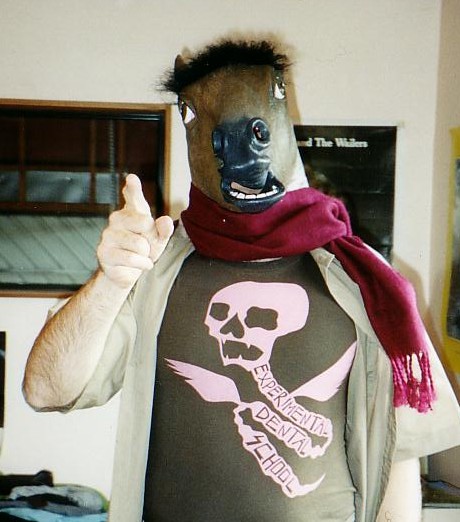 "No frisky filly is going to want a roll in the hay in a bed like THAT!"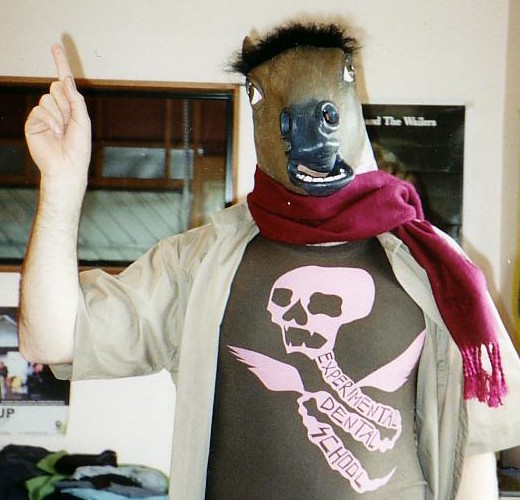 "If you want hot horsy action in-between the sheets, they need to be trimmed and turned down."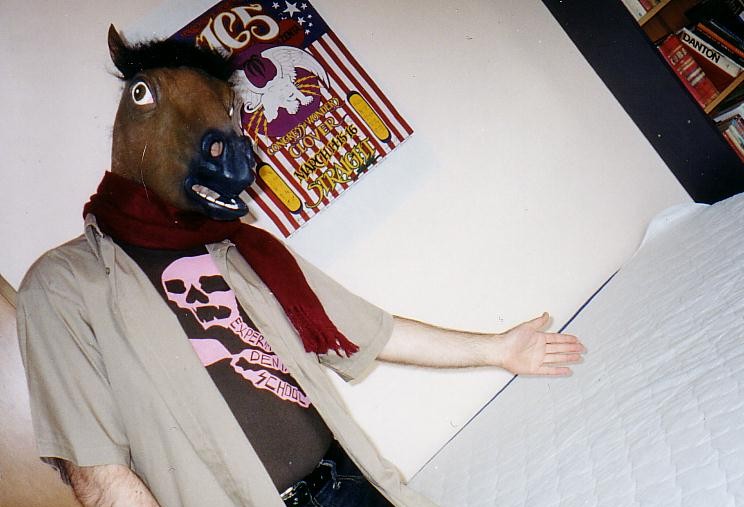 "First, we start with a tidy underlay, for firm support."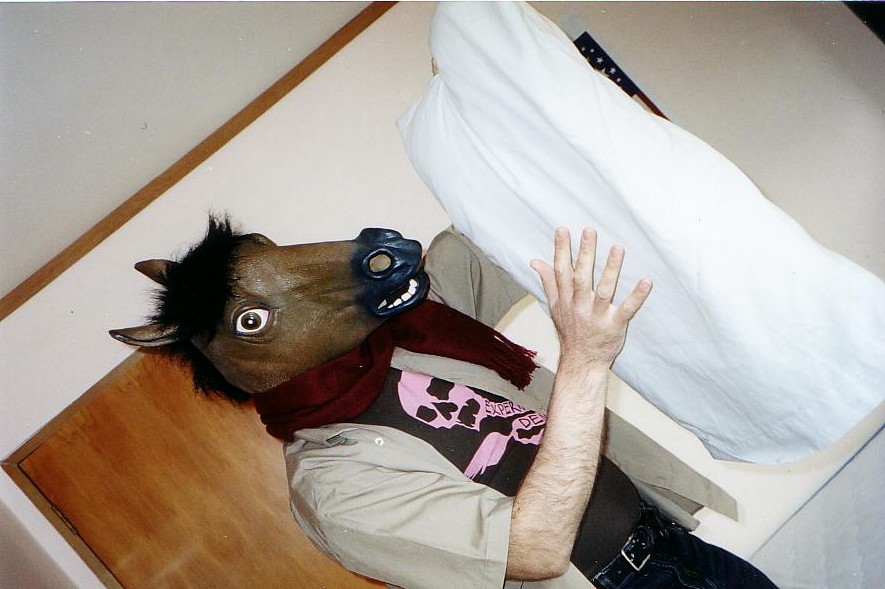 "Nothing beats freshly ironed pillowcases - Don't forget to fluff up those pillows!"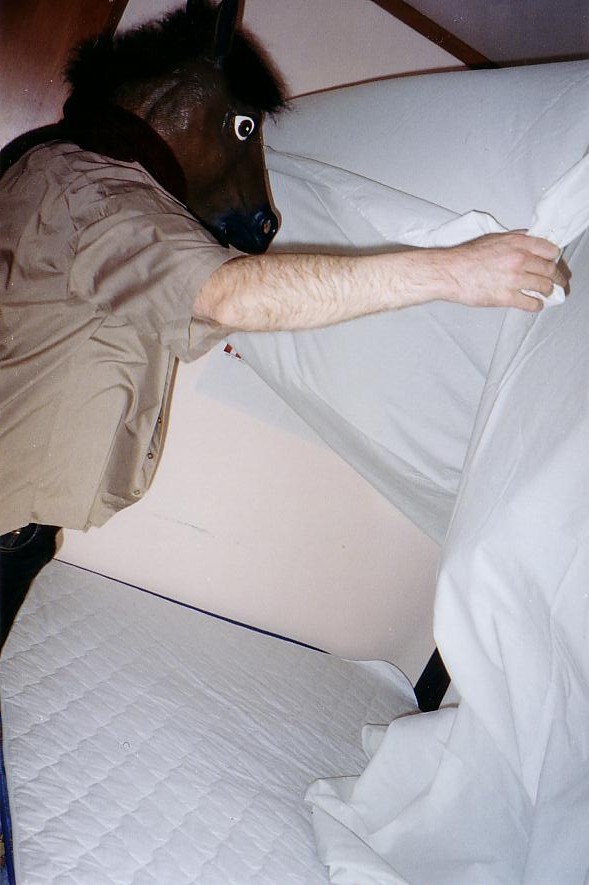 "Lay that bottom sheet down..."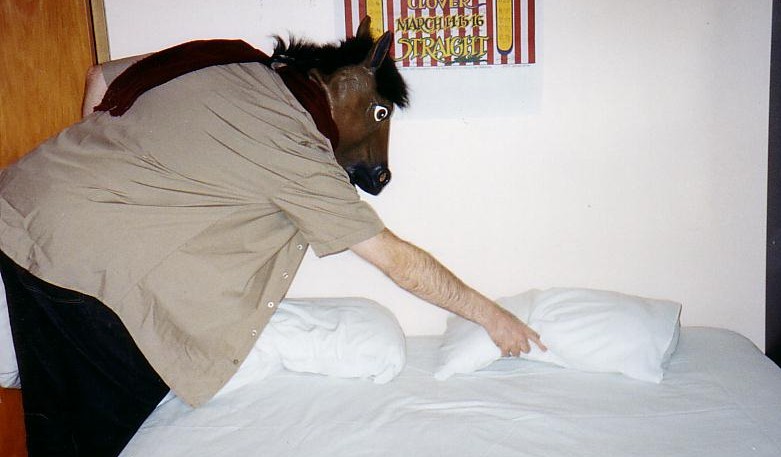 "And then place the pillows neatly on top - Remember, the ladies like it tidy."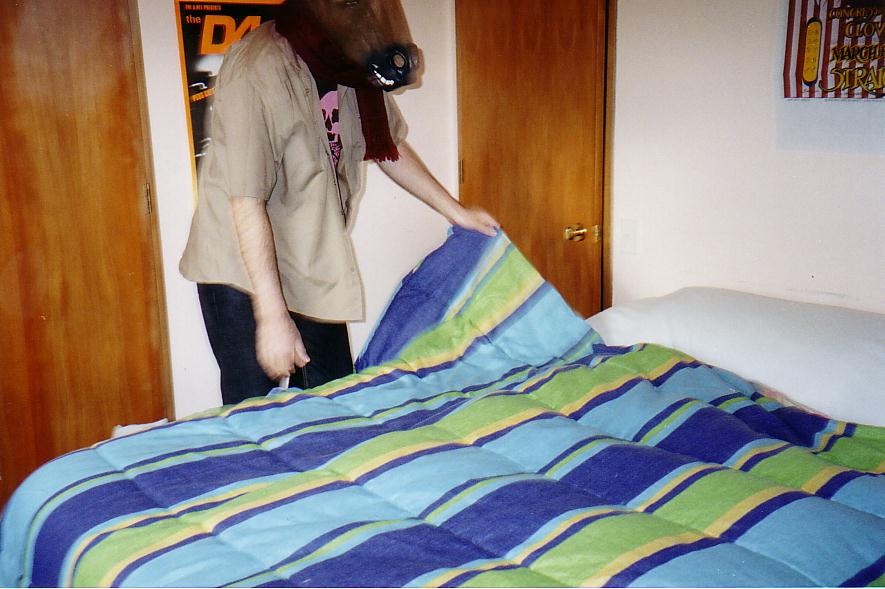 "And following placement of the top sheet, you spread out that duvet!"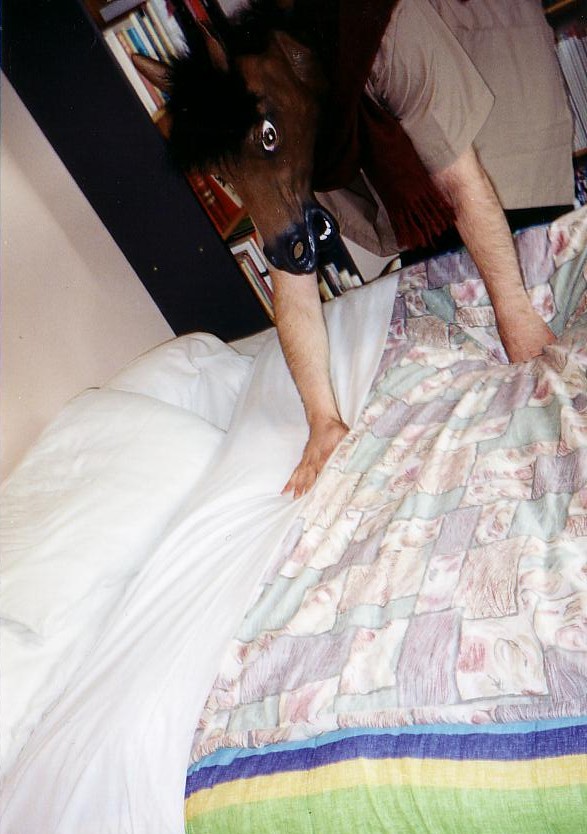 "Upon which we do all the tucking and folding..."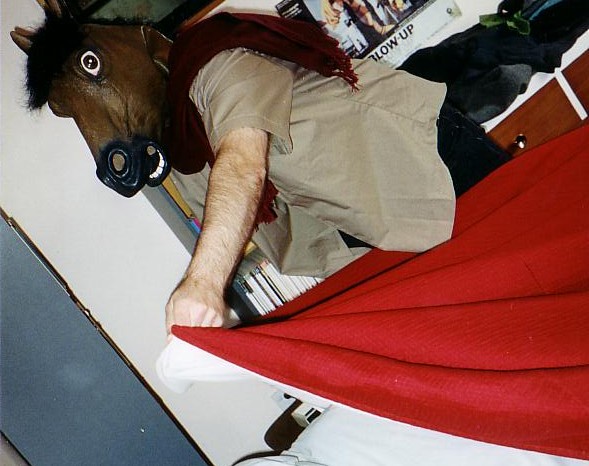 "As a final touch, I add a nice red bedspread on top
to keep everything covered and tidy for the big night."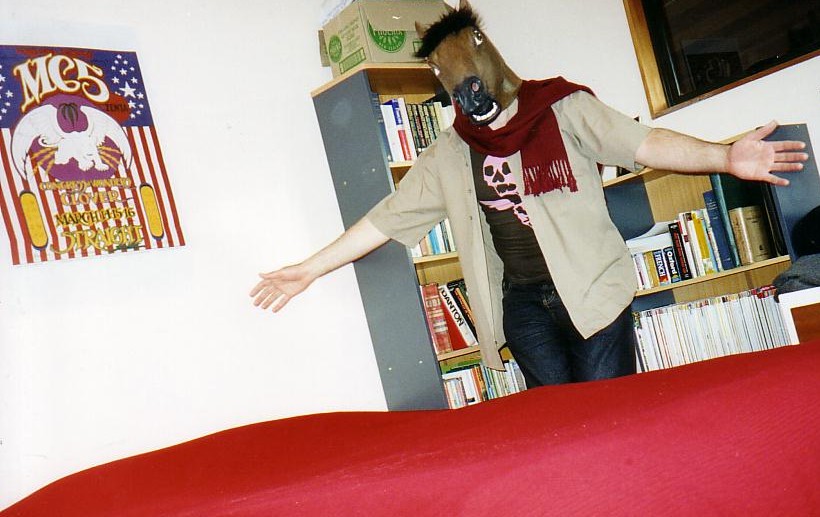 "And now you're ready for some serious equine antics!"
STAY POSTED FOR FUTURE
BULLETINS FROM HORSE MAN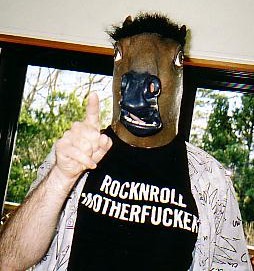 He's a Horse...
and a Man
Horse Man@MySpace Venetic's Big Day Out 2006
Venetic Home Page Venetic Photos
Web site © Wayne Stuart McCallum 2006