HORSE MAN
Grooming For That
Hot Date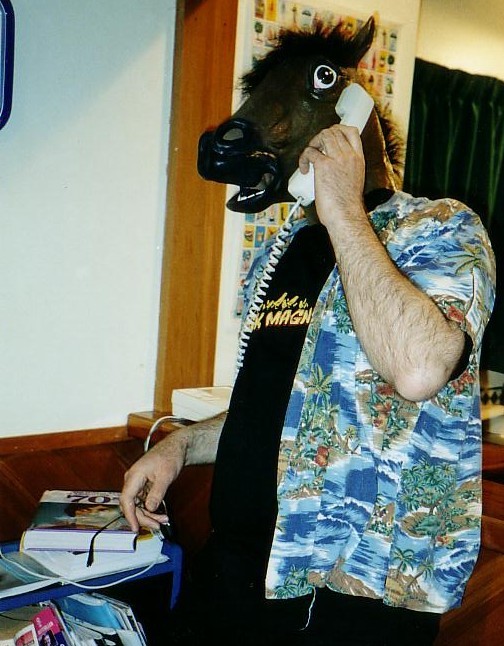 "Well, I'll certainly be looking forward to that!"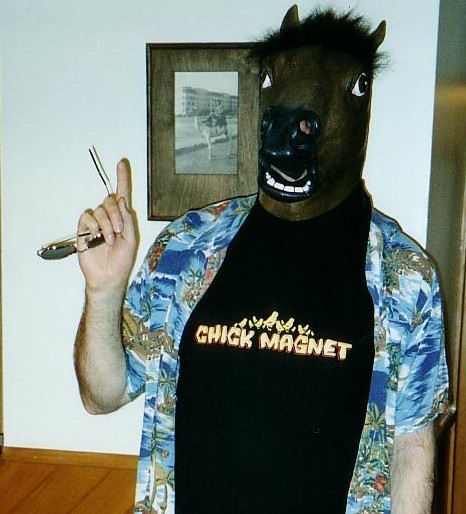 "When you've got a hot date, having a good grooming routine is of paramount importance!"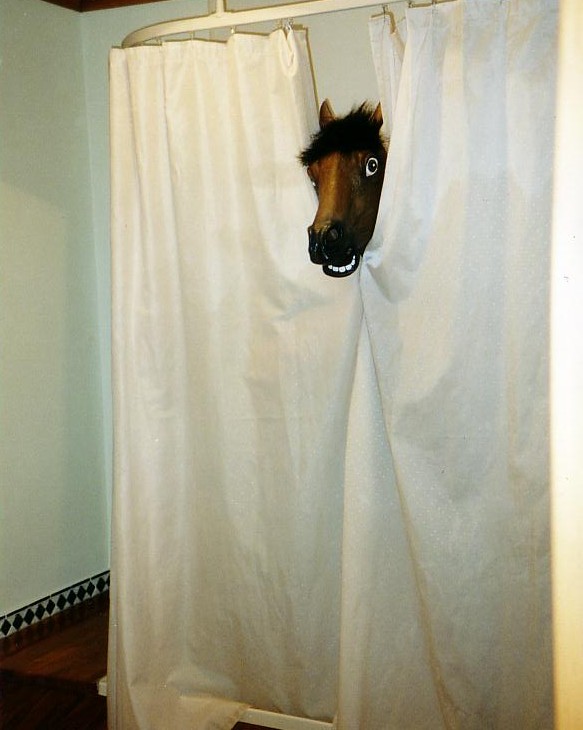 "First, you need to hose yourself down to get rid of the day's dust and dirt.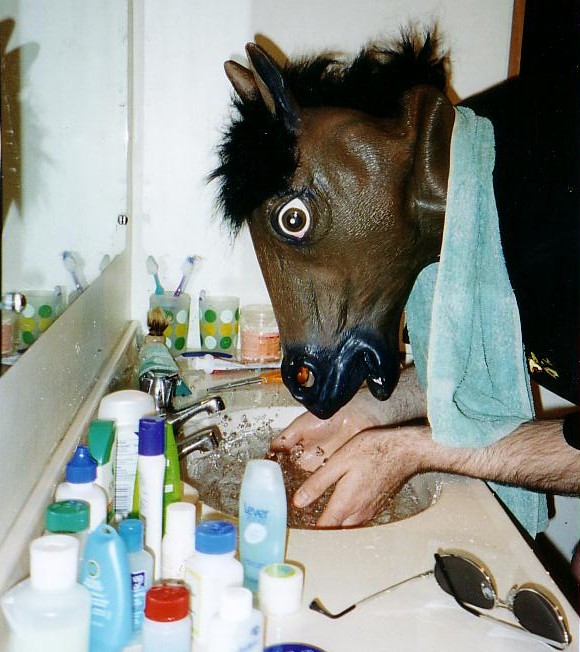 "A good face wash to loosen up your pores is a must."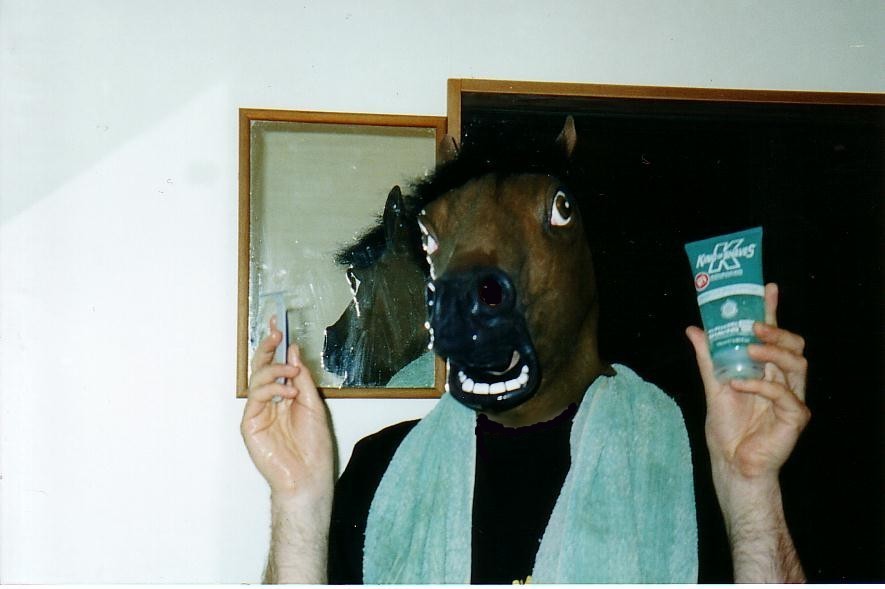 "When it comes to shaving, I use traditional technology."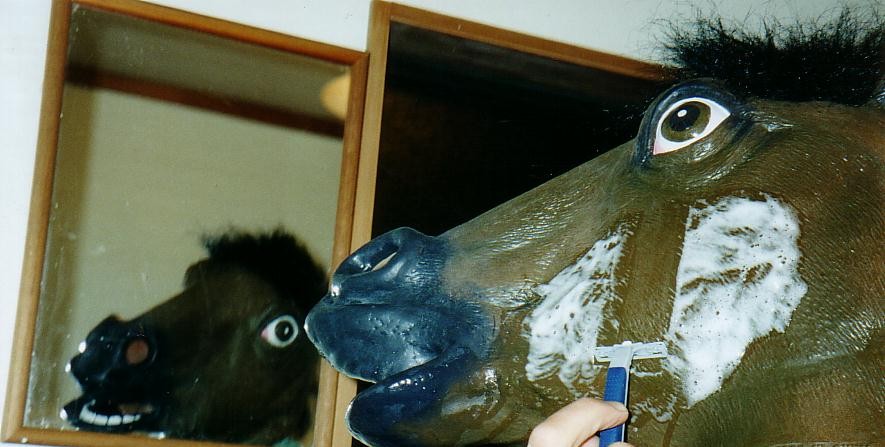 "Two strokes for a close shave - Three for total smoothness!"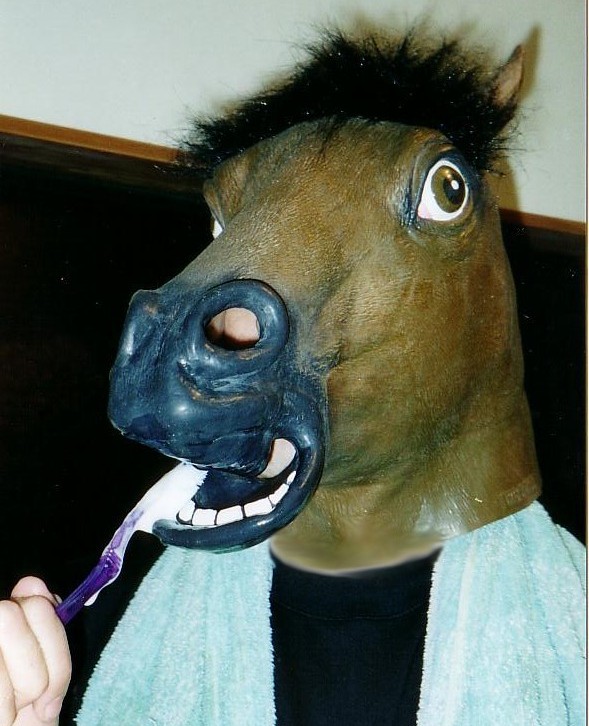 "You had better brush if you want to avoid knocking that buzzard off the shitwagon..."
"And of course, you need to dress to kill if you want to make a mark."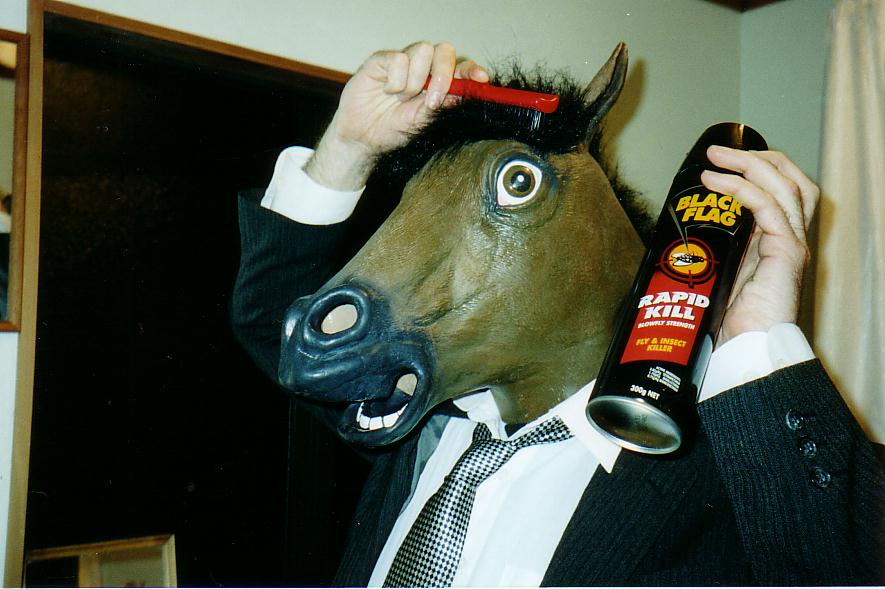 "If you've been hanging around all day in the stables, a quick brush and some flea remover work wonders!"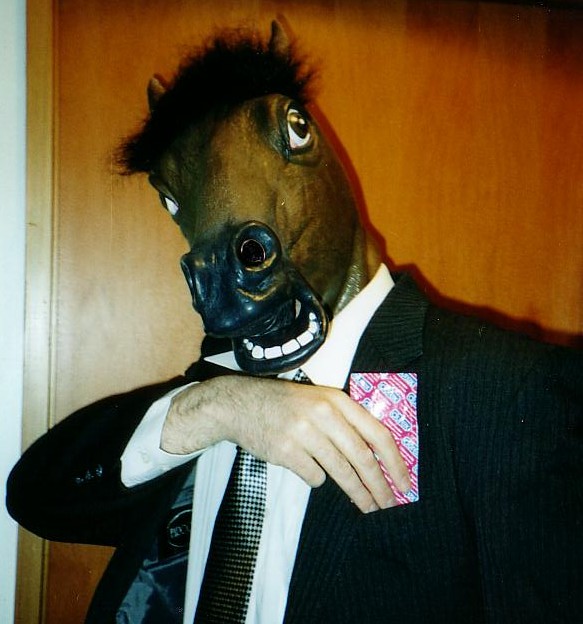 "And as the barbers used to say - Don't forget that little something for the weekend!"
STAY POSTED FOR FUTURE
BULLETINS FROM HORSE MAN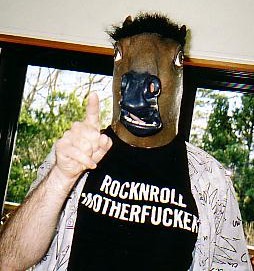 He's a Horse...
and a Man
Horse Man@MySpace Venetic's Big Day Out 2006
Venetic Home Page Venetic Photos
Web site © Wayne Stuart McCallum 2006