HORSE MAN
Doing That Laundry
Thing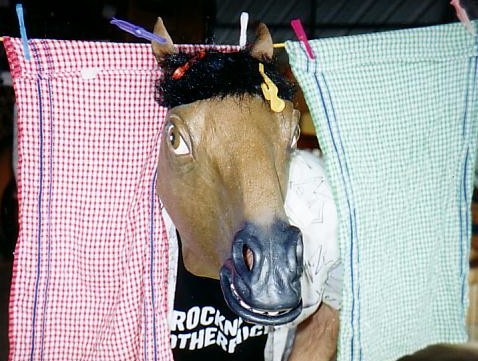 "So when was the last time YOU washed your teatowels?"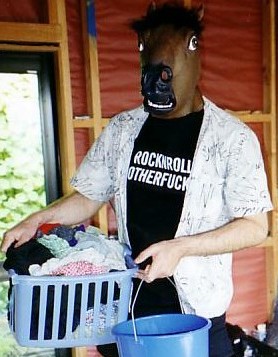 "One of those things busy bachelors always tend to forget about is doing the laundry."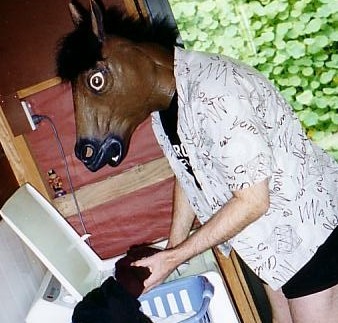 "You know the scenario - you just keep throwing dirty clothes into the laundry room,
and before you know it, you've totally run out of clean clothes!"
"How's a guy supposed to impress the fillies
if all his best tee-shirts are lying unwashed in the laundry?"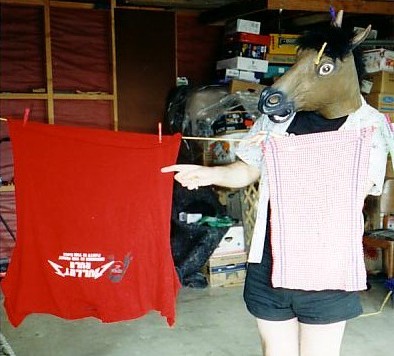 "If you hate ironing - make sure you hang your tee-shirts neatly stretched out,
and pegged upside down."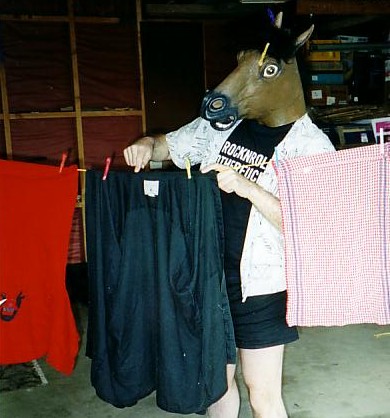 "And for shirts, buy 100% polyester and peg them along the fold in the collar
- hours of tedious ironing avoided in just two easy steps!"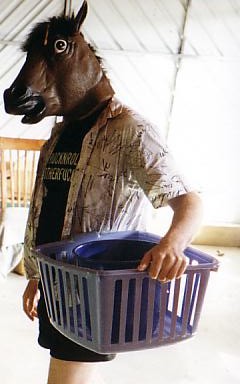 "But my friends, ironing cannot be completely eliminated if you want to look sharp."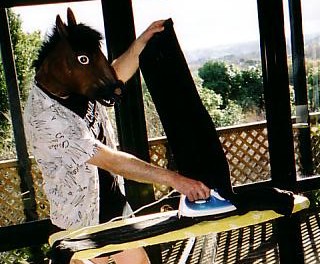 "Pants just have to be ironed and there's no way out of it."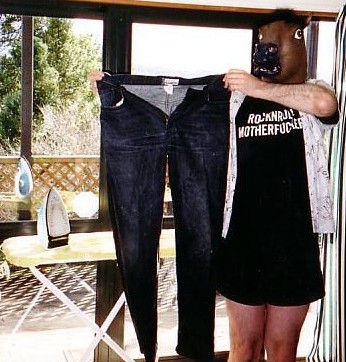 "And when you're equipped like a horse, there's nothing
more comfortable than a pair of well-ironed pants!"
STAY POSTED FOR FUTURE
BULLETINS FROM HORSE MAN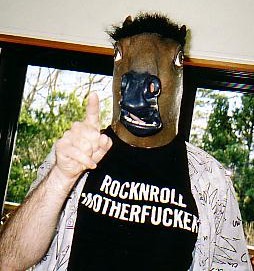 He's a Horse...
and a Man
Horse Man@MySpace Venetic's Big Day Out 2006
Venetic Home Page Venetic Photos
Web site © Wayne Stuart McCallum 2006