HORSE MAN
More Pest* Control For Bachelors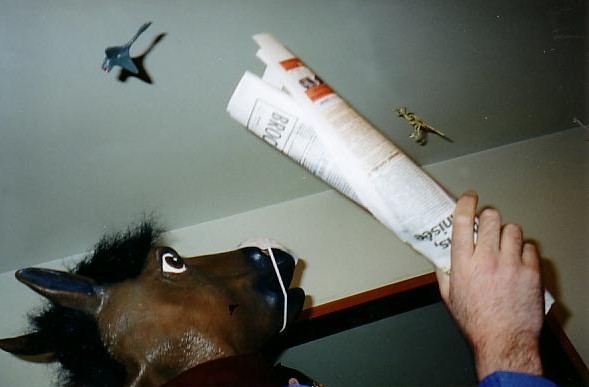 "As if that mouse wasn't bad enough,
I've got these things buzzing around in the kitchen!"
"Fly spray should do the trick!"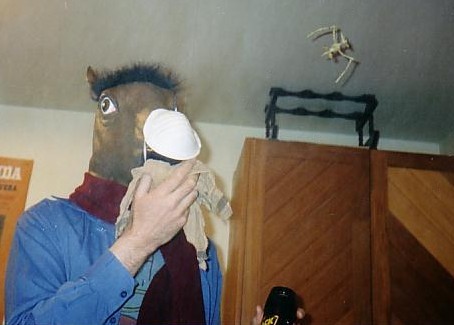 "Maybe that wasn't such a good idea!"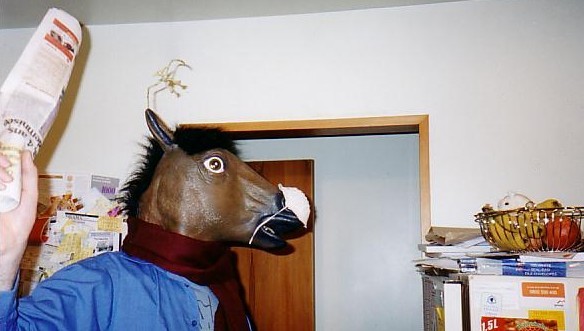 "You again - you're a sucker for punishment!"
"A newspaper won't do it - best to use the shovel..."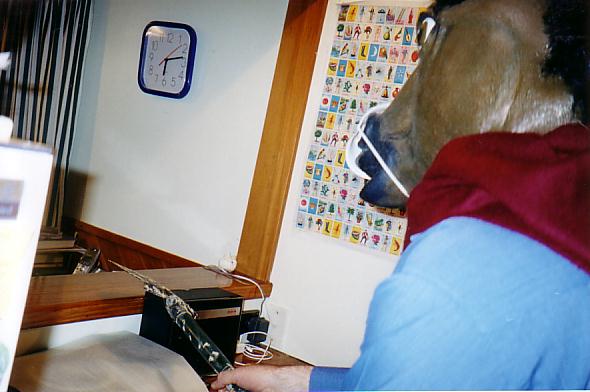 "Come back here!"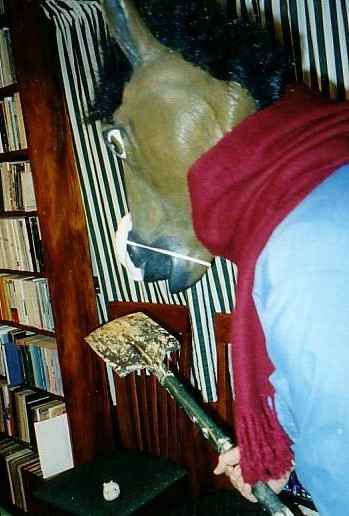 "I'm talking to YOU sucker!"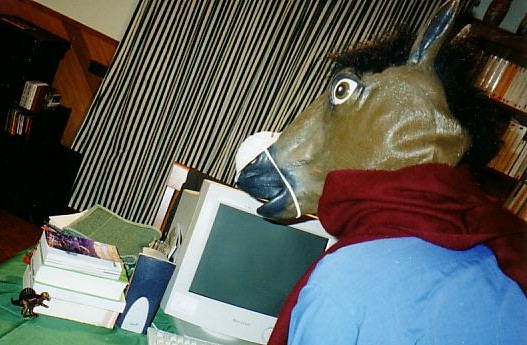 "What the hell is that!!!"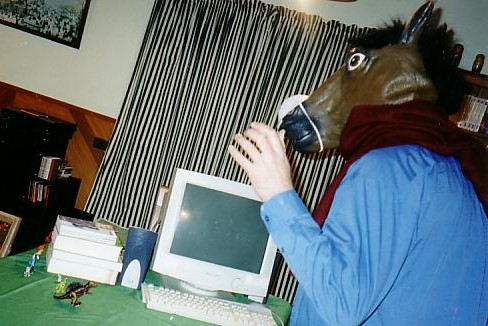 "It's not alone!"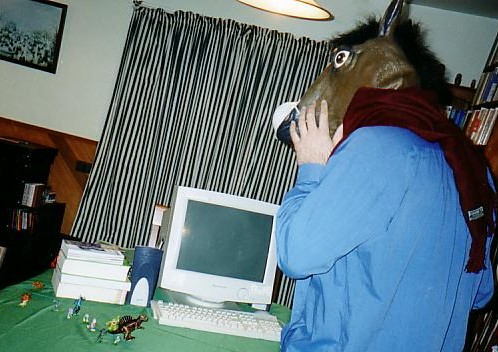 "It's an ambush!"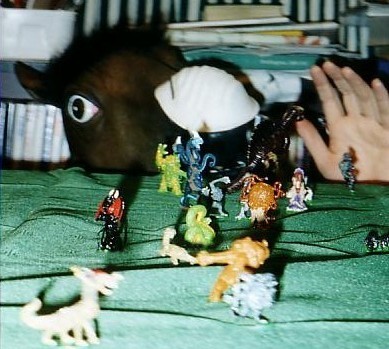 "Nooo - back!"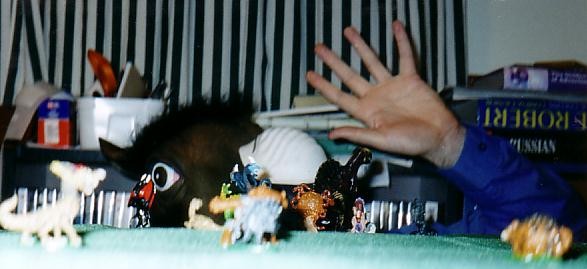 "I'm too young to die!"
IS THIS THE END OF HORSE MAN?
STAY POSTED FOR FUTURE BULLETINS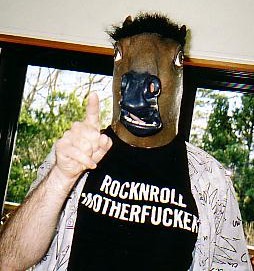 He's a Horse...
and a Man
* NO PESTS WERE HARMED DURING THE MAKING OF THIS WEB PAGE...
Horse Man@MySpace Venetic's Big Day Out 2006
Venetic Home Page Venetic Photos
Web site © Wayne Stuart McCallum 2006