HORSE MAN
Pet* Care Tips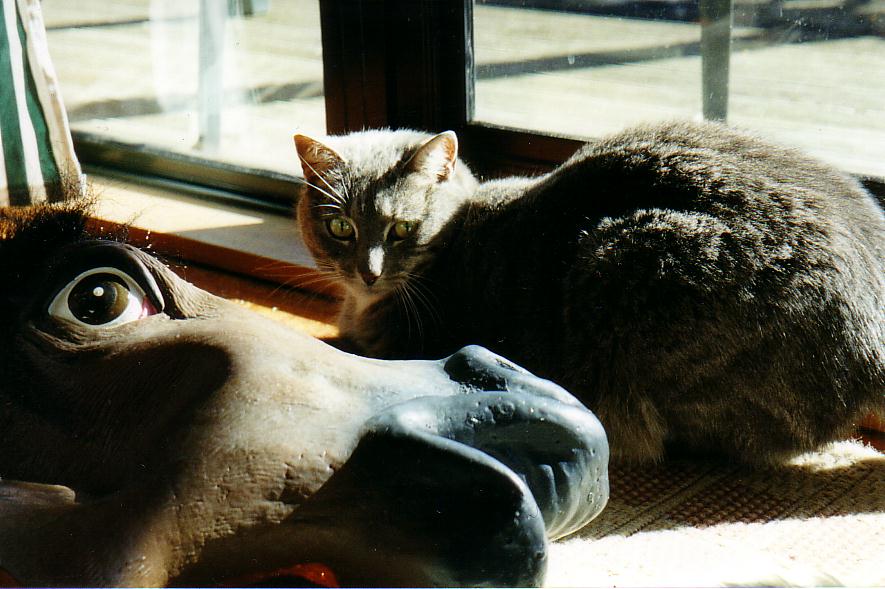 "Even the most hectic bachelor lifestyle has its downtime - and that's
when nothing beats having the company of a faithful pet."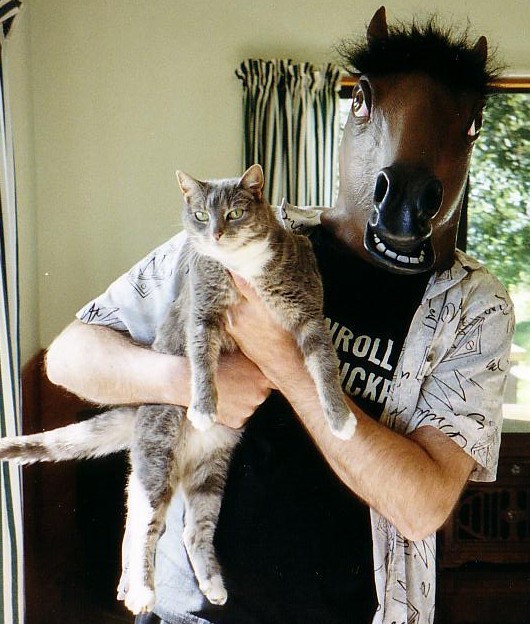 "It could be an iguana, an axolotl or a lobster, but let's face it - cats are the best choice of pet for a bachelor. They're independent, relatively low-maintenance creatures and while you may be able to take a lobster for a walk, you wouldn't want to hug one."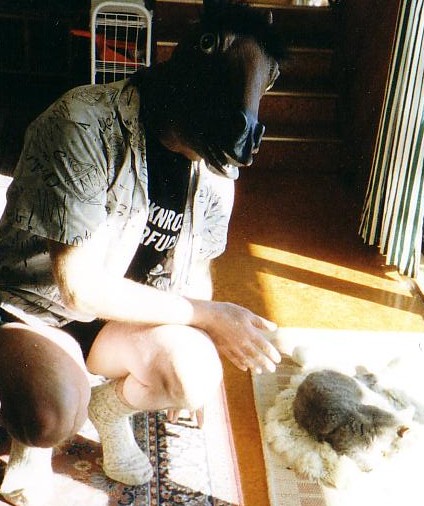 "A sure sign of a close bond with your pet is that it always gives you its undivided attention."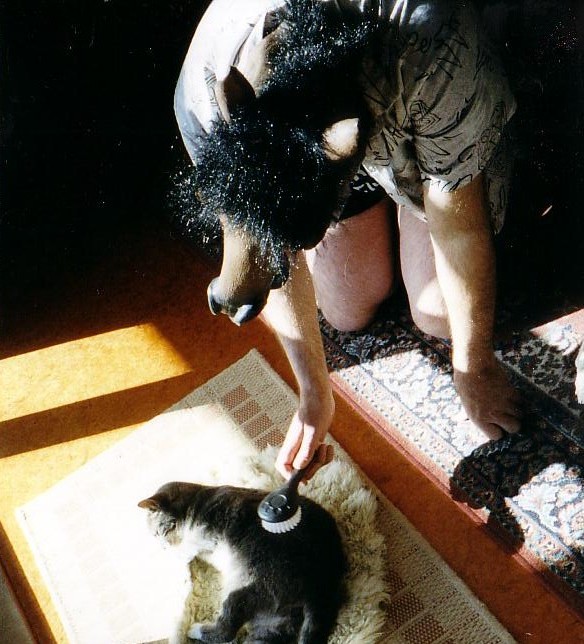 "Pet grooming is very important - no one wants fleas and fur deposited all over their furniture..."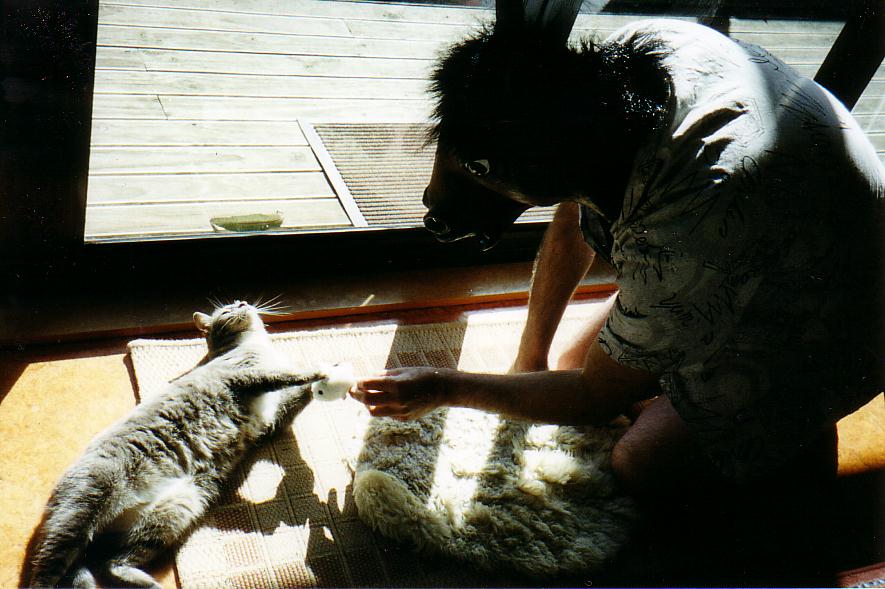 "Rodent control around the house is very important
- make sure your pet gets training through play."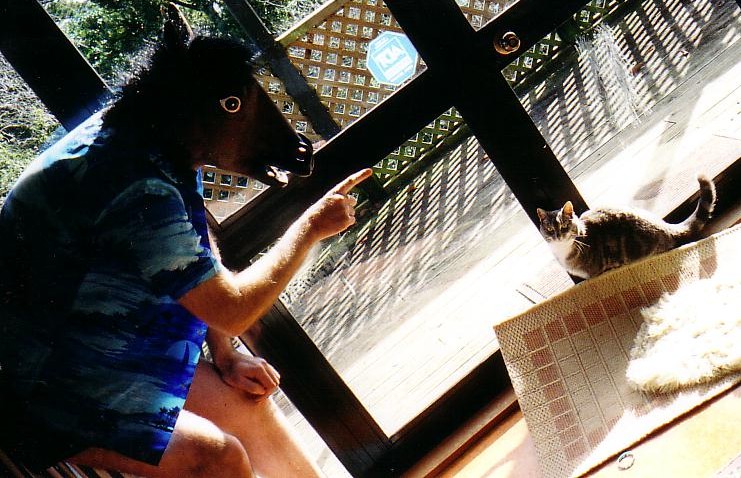 "And don't hesitate to tell your pet off in the event of any misbehaving."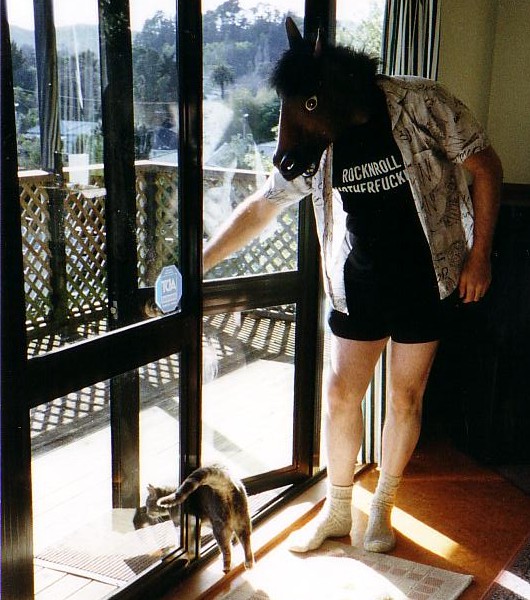 "Remember - you have to let your pet be quite clear about
just who the head of the household really is."
*NO PETS WERE HARMED DURING THE MAKING OF THIS WEB PAGE...
STAY POSTED FOR FUTURE
BULLETINS FROM HORSE MAN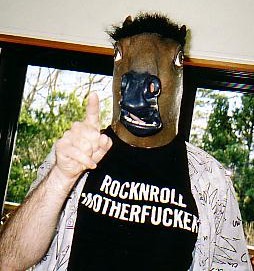 He's a Horse...
and a Man
Horse Man@MySpace Venetic's Big Day Out 2006
Venetic Home Page Venetic Photos
Web site © Wayne Stuart McCallum 2006