HORSE MAN
Hot Reading Tips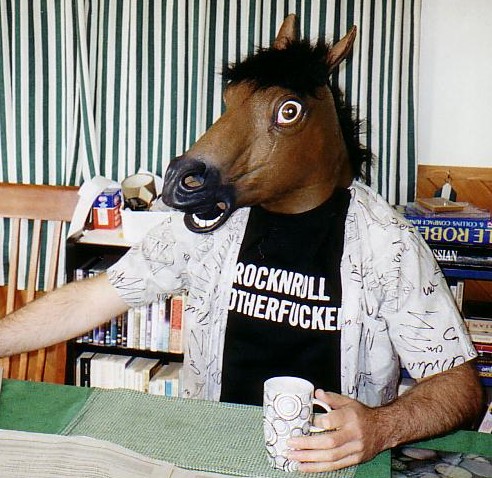 "If you want to impress the fillies but don't have my equine magnetism,
don't despair, as you have another option."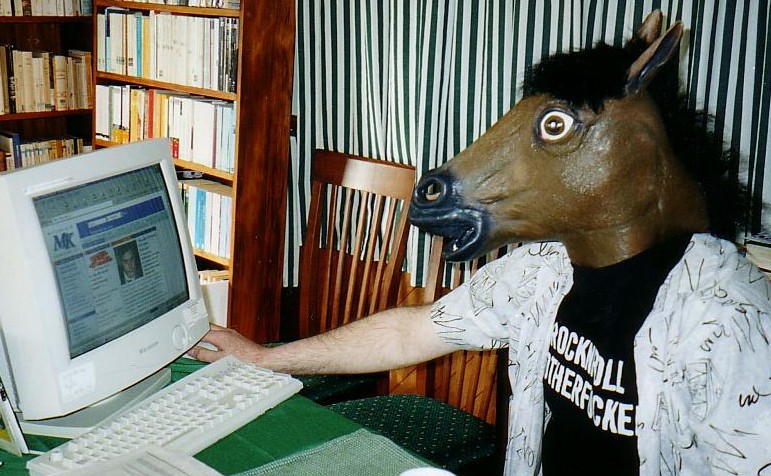 "Lots of women go for the erudite type, but if you want to impress them, you'll need to be informed about the world you live in. Reading breaking news on the Internet is one way of getting up to speed."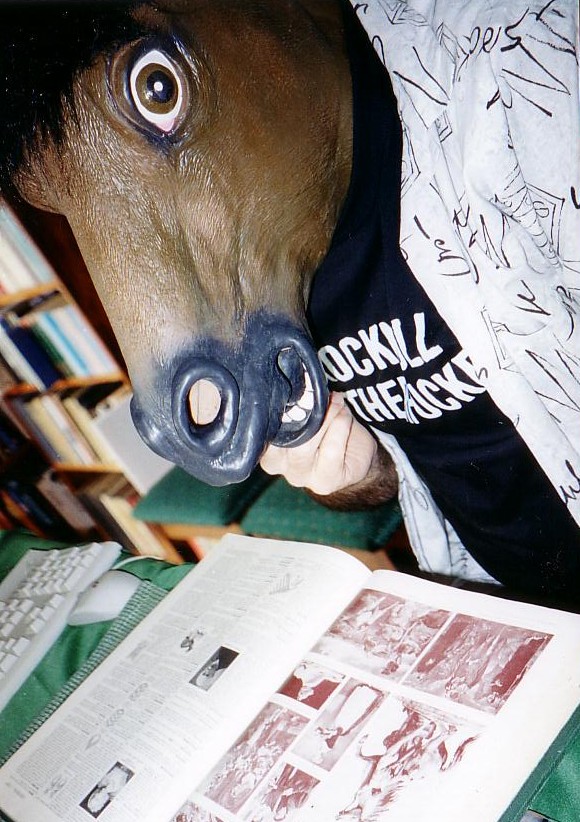 "Or you can delve into a dusty old tome and dig up some obtuse old facts to dazzle them with."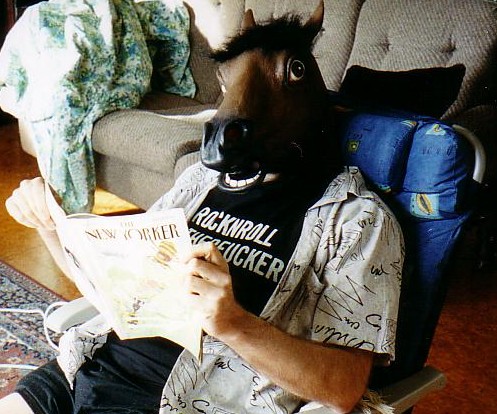 "And there you were thinking I read porno mags in my spare time..."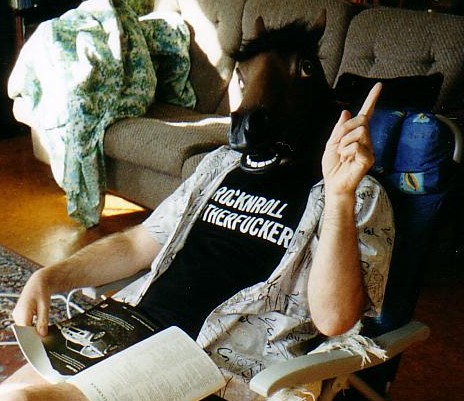 "If you want to catch the babes, you've got to have something worthwhile to say to them!"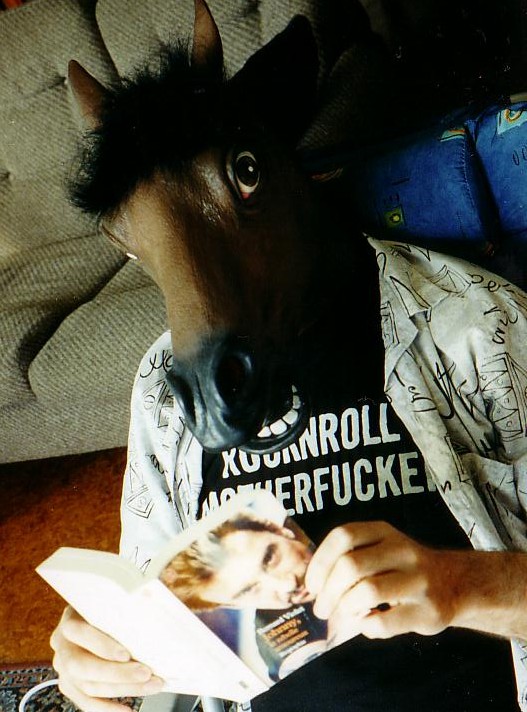 "There are of course those who read trashy paperbacks too."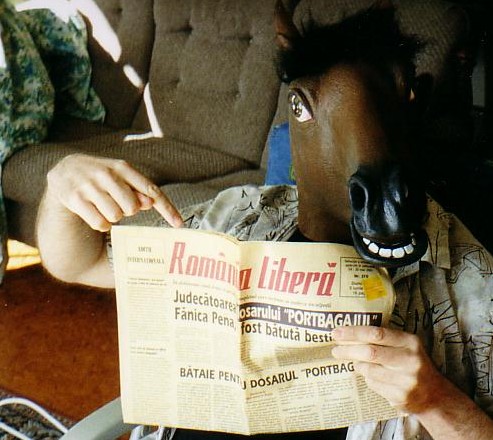 "But if you really want to dazzle the high-class totty,
just pull out a foreign language newspaper in one of those s-wanky cafés."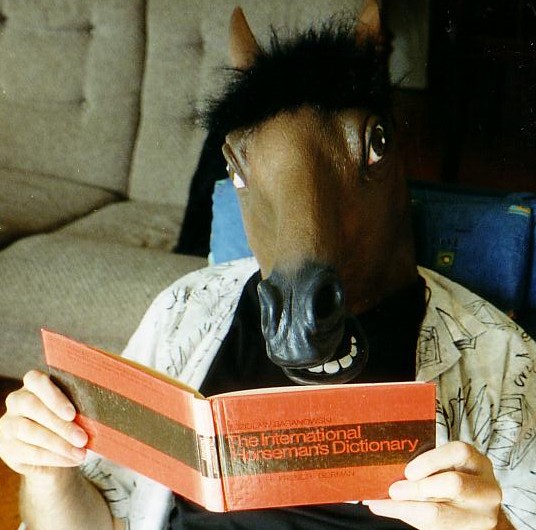 "And don't neglect those topics that interest YOU - there's a book out there for everyone."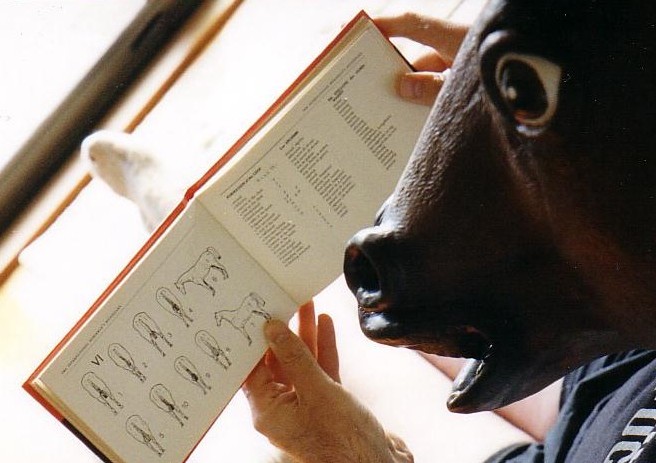 "Excuse me while I check out the form..."
STAY POSTED FOR FUTURE
BULLETINS FROM HORSE MAN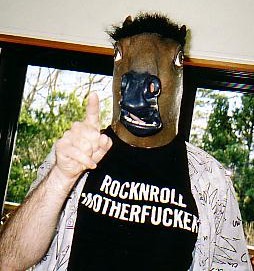 He's a Horse...
and a Man
Horse Man@MySpace Venetic's Big Day Out 2006
Venetic Home Page Venetic Photos
Web site © Wayne Stuart McCallum 2006