HORSE MAN
All About Tee-Shirts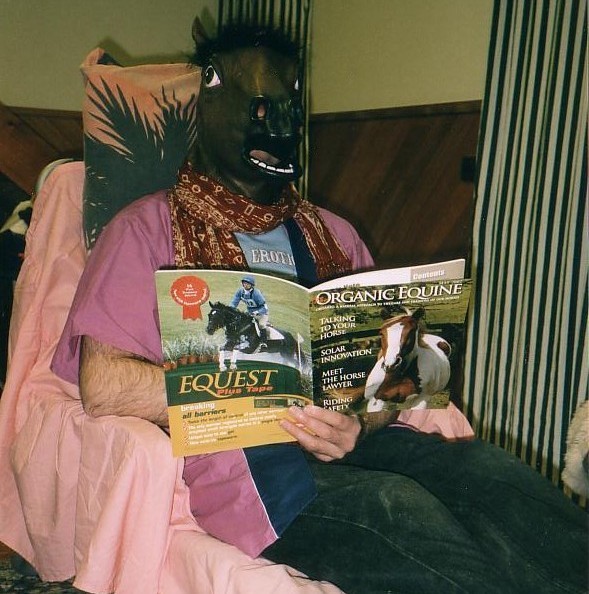 "Hello there! I just thought I'd take some time out from my busy schedule to discuss an important topic that all young bachelors should know about."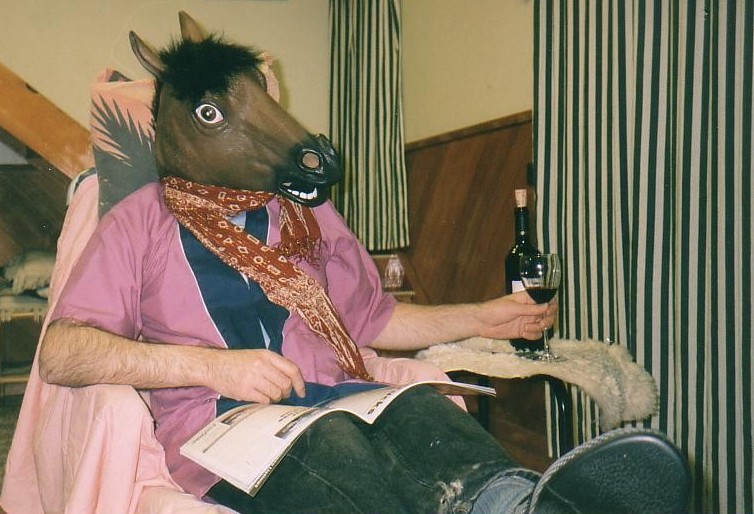 "It's a hectic world we live in, and many's the young stud who, in the course of the daily hustle and bustle,
loses sight of certain sartorial basics."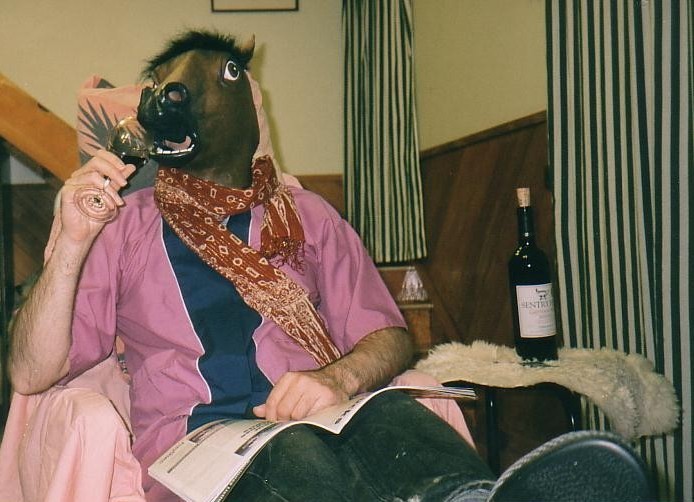 "Now if you want to REALLY attract fillies en bulk (as the French would say),
you need to dress for success..."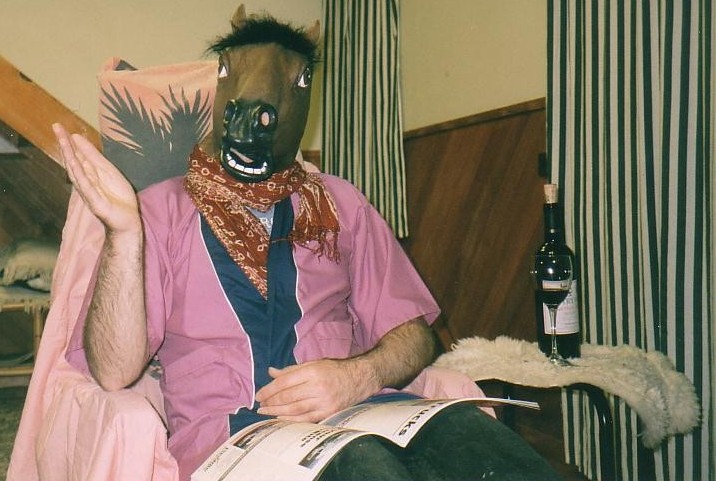 "You're probably thinking "Horse Man, how can I possibly match your flair?"
And it's true I can't necessarily teach you EVERYTHING I know about good dressing."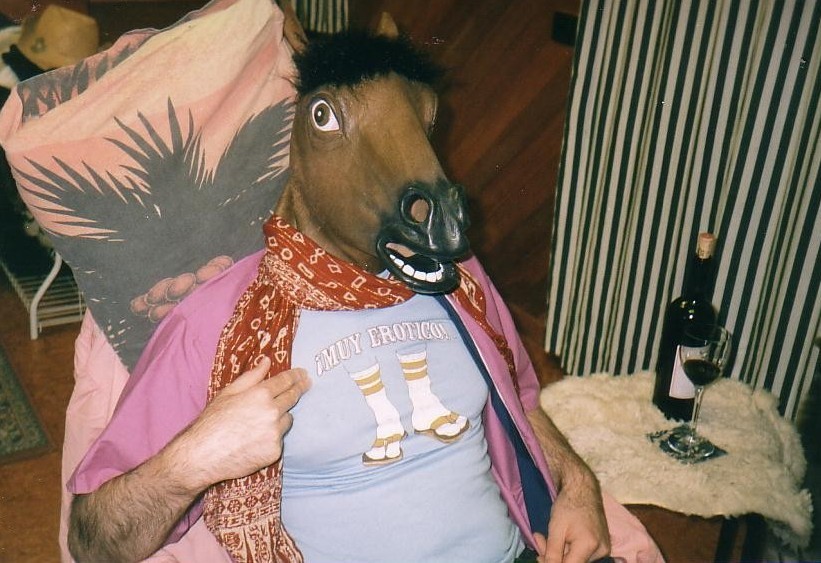 "But I don't have to, because it's as simple as wearing the right tee-shirt!
And there's a tee-shirt for every occasion."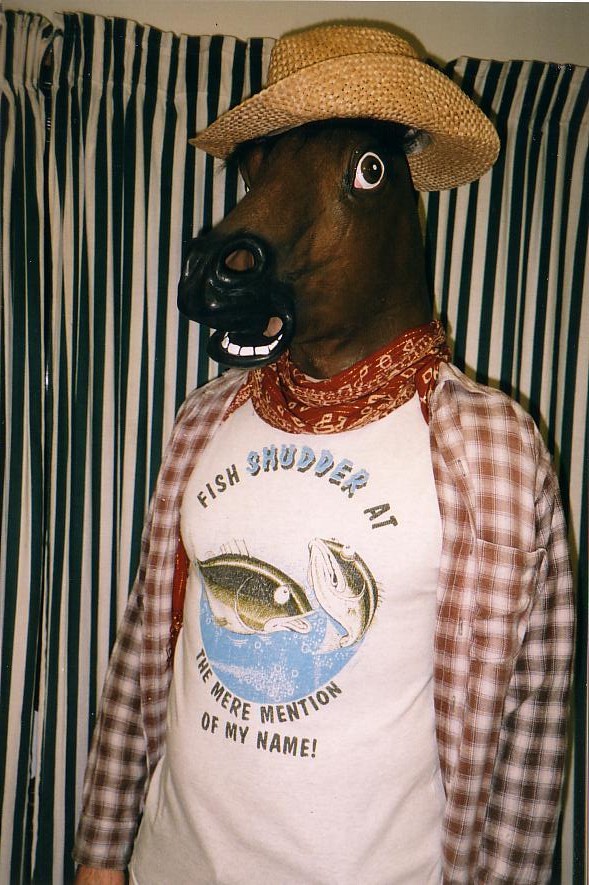 "Going fishing..."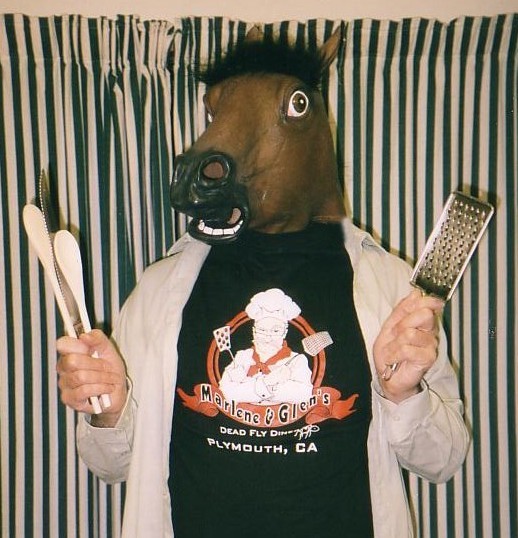 "Doing a spot of cooking..."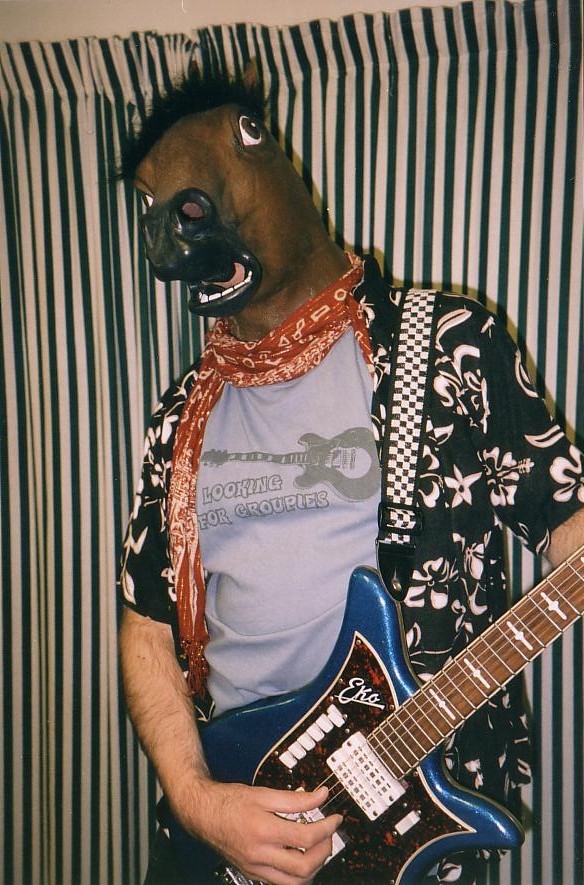 "Attracting groupies..."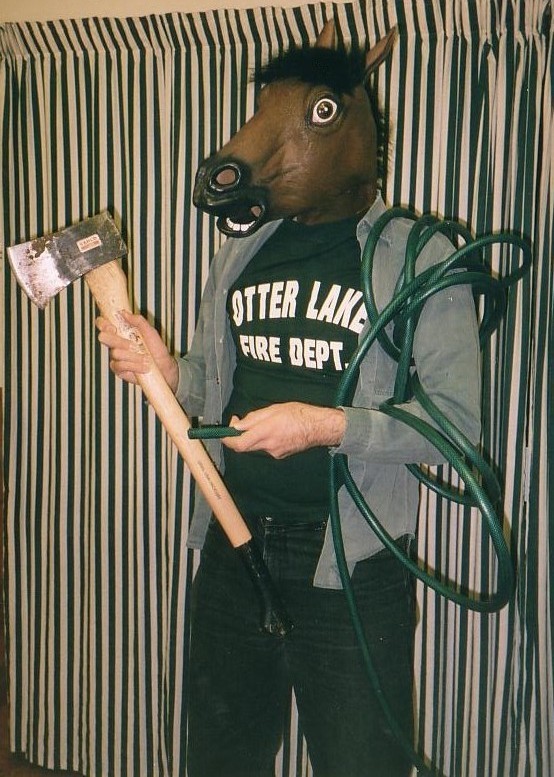 "The ladies LOVE firemen..."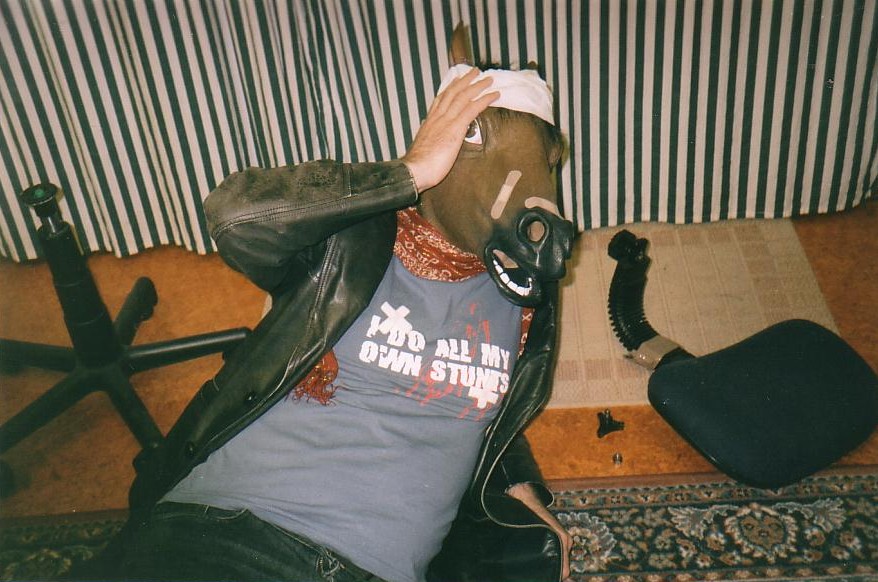 "And what could be sexier than a stunt man?"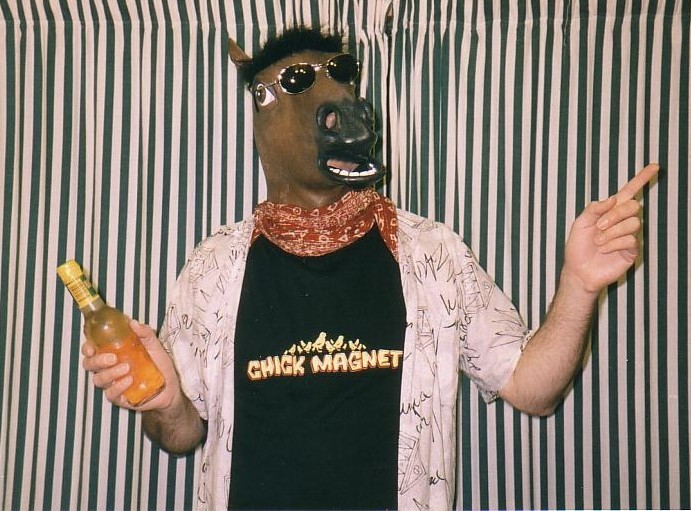 "And if you're out partying, with the right tee-shirt
it's easy to get some subliminal messaging going!"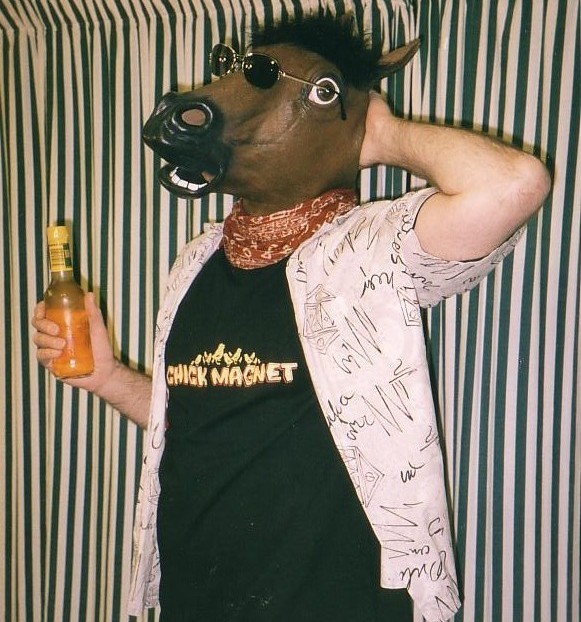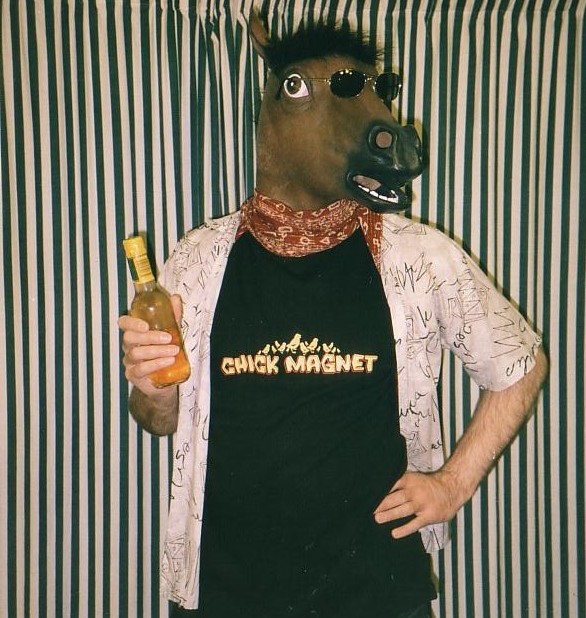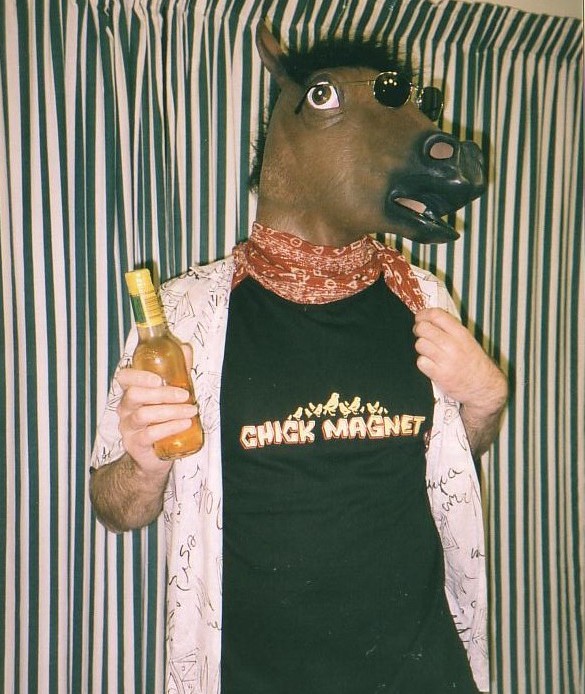 "I mean, what hot-to-trot filly could resist a sight like this?!"
"Of course, we should never forget our grooming,
which is why I recommend the ultimate cleaning accessory..."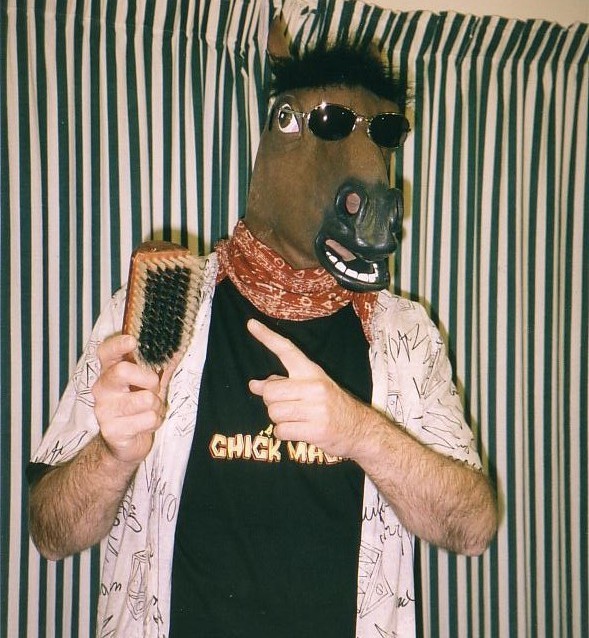 "The bottle brush! It'll keep your tees lint-free, and when you slip it in your pocket,
it makes you look like a serious manly drinker rather than an effete nancy boy!"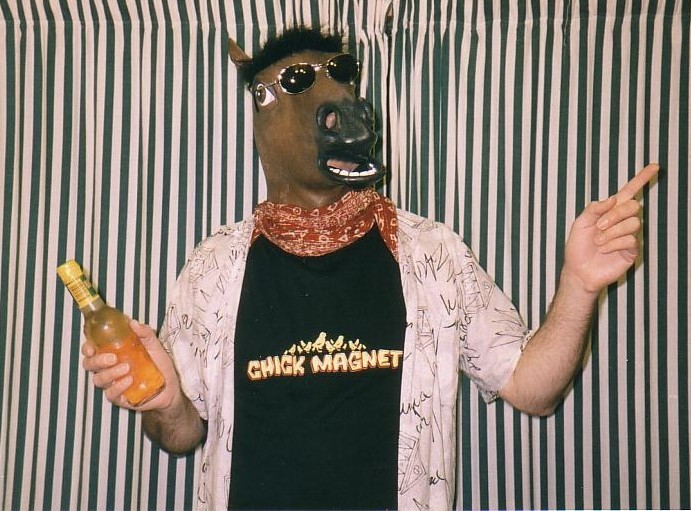 "So don your tee-shirts and get out there my friends!"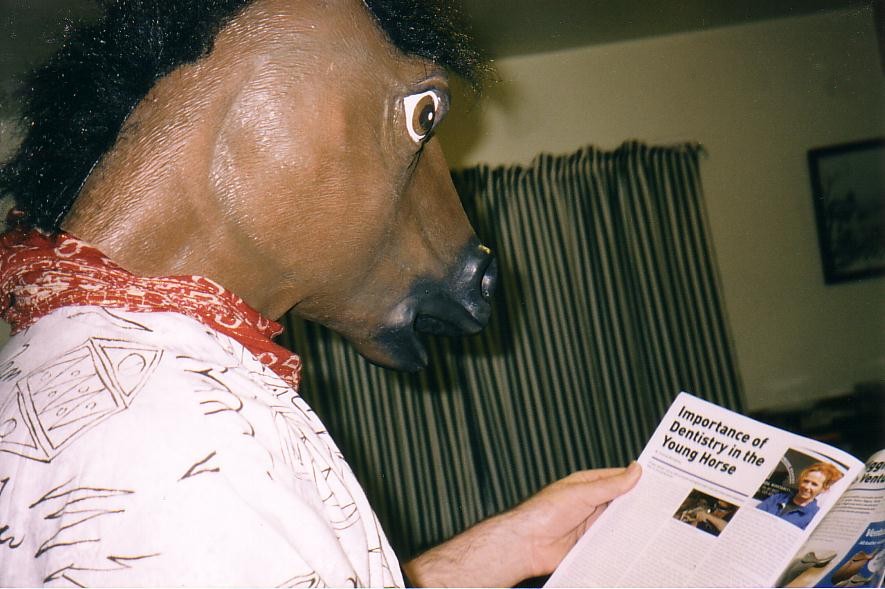 "And having said that, now it's time for me to get back to my reading."
NO TEE SHIRTS WERE HARMED DURING THE MAKING OF THIS WEB PAGE...
Horse Man@MySpace Venetic's Big Day Out 2006
Venetic Home Page Venetic Photos
Web site © Wayne Stuart McCallum 2006