HORSE MAN
Getting hot in the hot tub...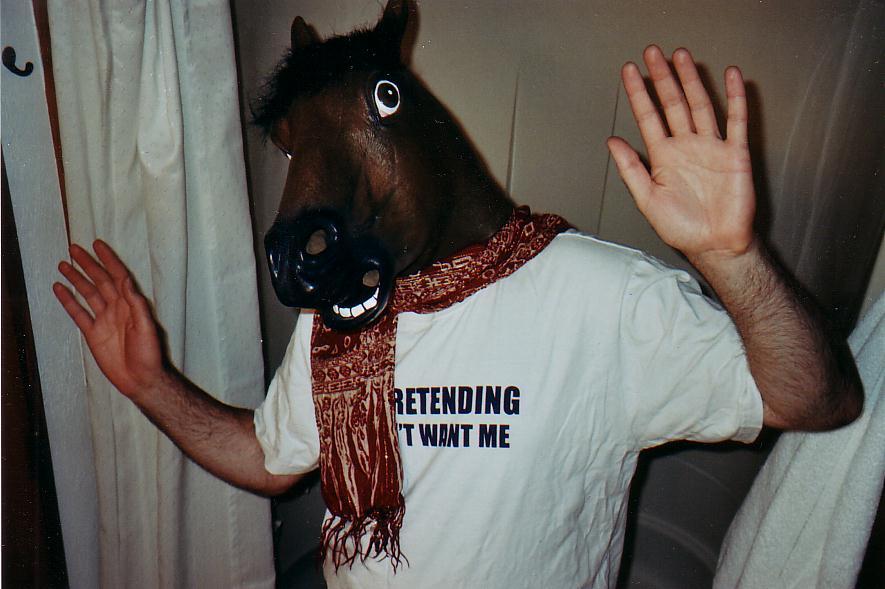 "I'm in a total fluster tonight - nothing is going the way I planned it!
Here I am, getting ready for a hot tub rendez-vous with a special lady friend
and what do I find?"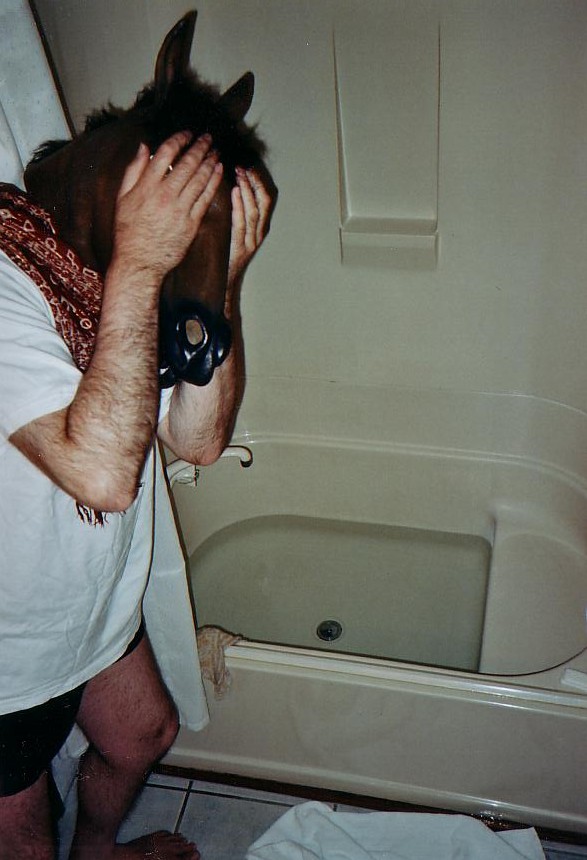 "A totally miserable excuse for a hot tub!"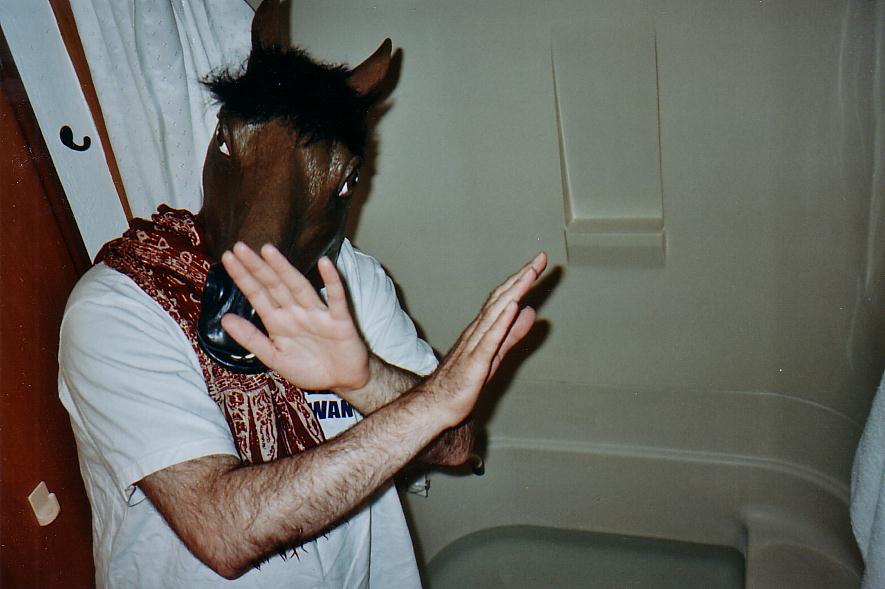 "It's so pathetic I can't bear to look at it!"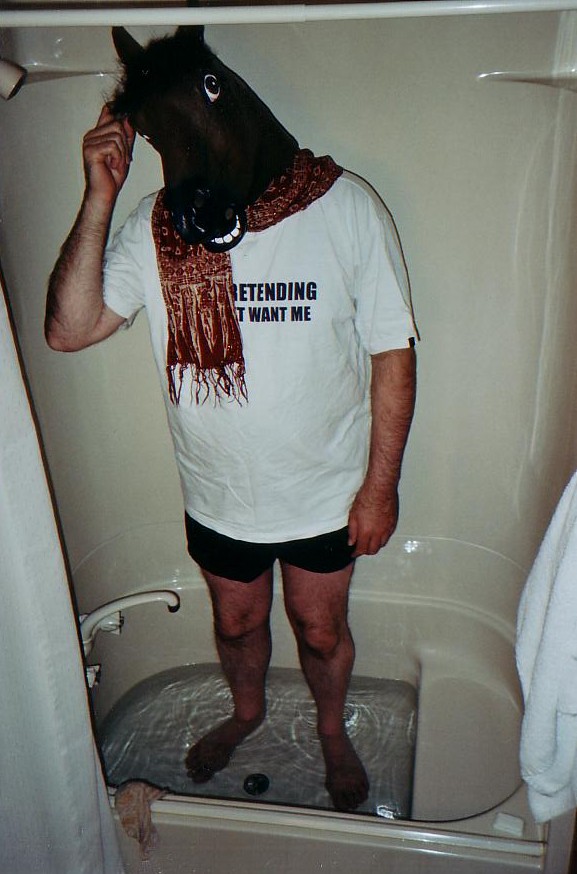 "How are we going to stretch out and relax in this thing?"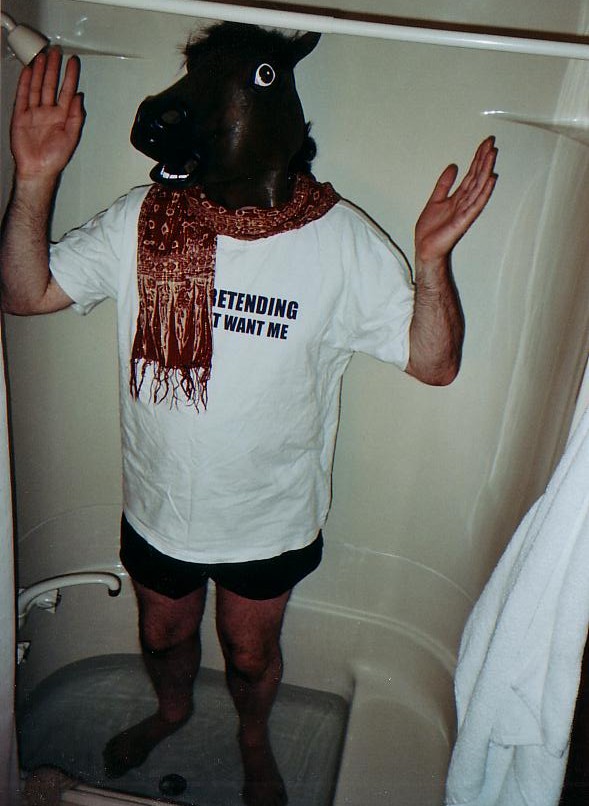 "What are we going to do - have a paddle together?"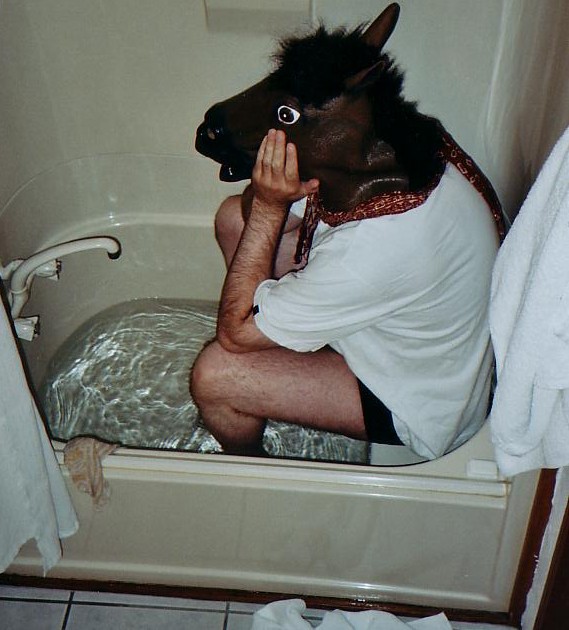 "It's not exactly what I had in mind!"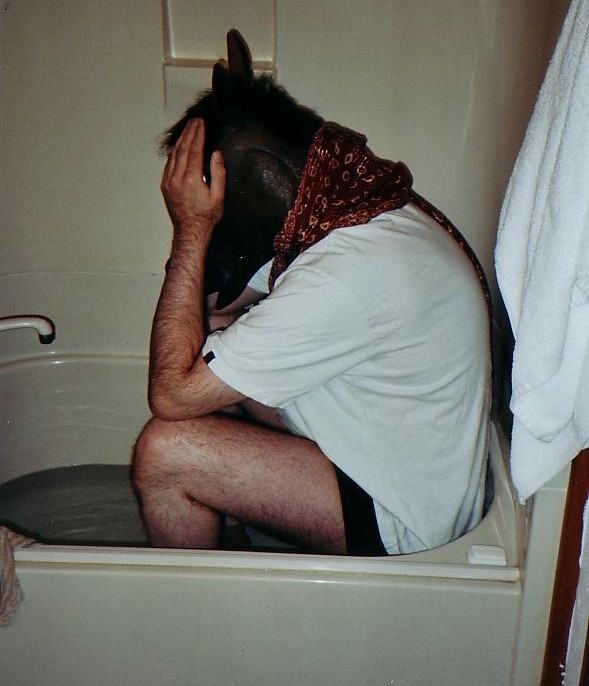 "What a disaster!"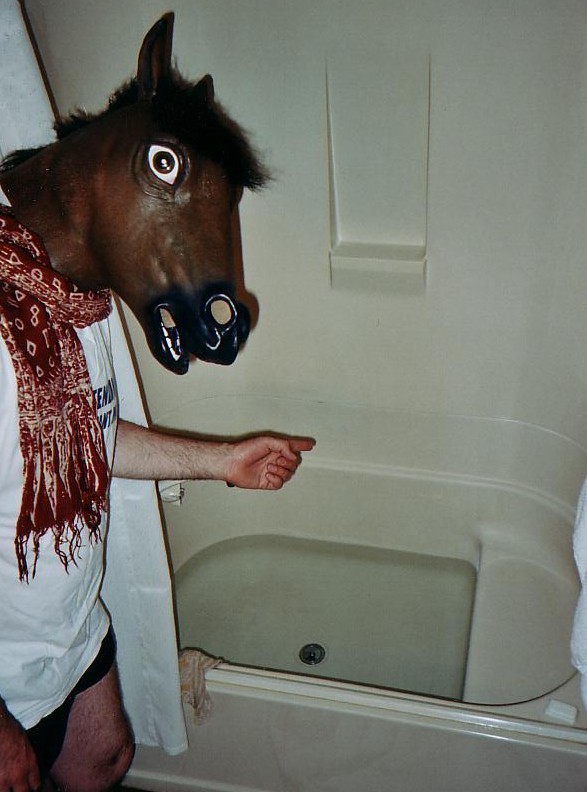 "This is simply not good enough!
I need to take action now - my reputation is at stake here!"
WILL HORSE MAN SAVE THE DAY?
Horse Man@MySpace Venetic's Big Day Out 2006
Venetic Home Page Venetic Photos
Web site © Wayne Stuart McCallum 2007