HORSE MAN
Getting intimate on the couch...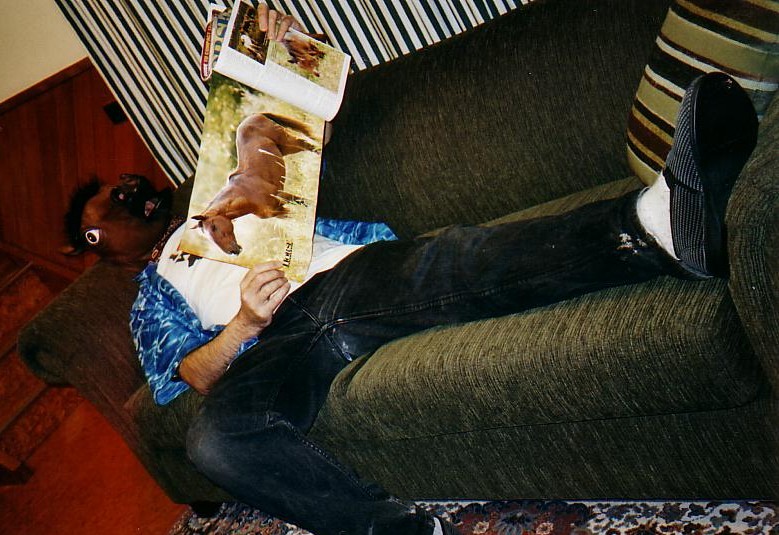 While there's nothing wrong with a spot of
relaxing recreational reading now and then...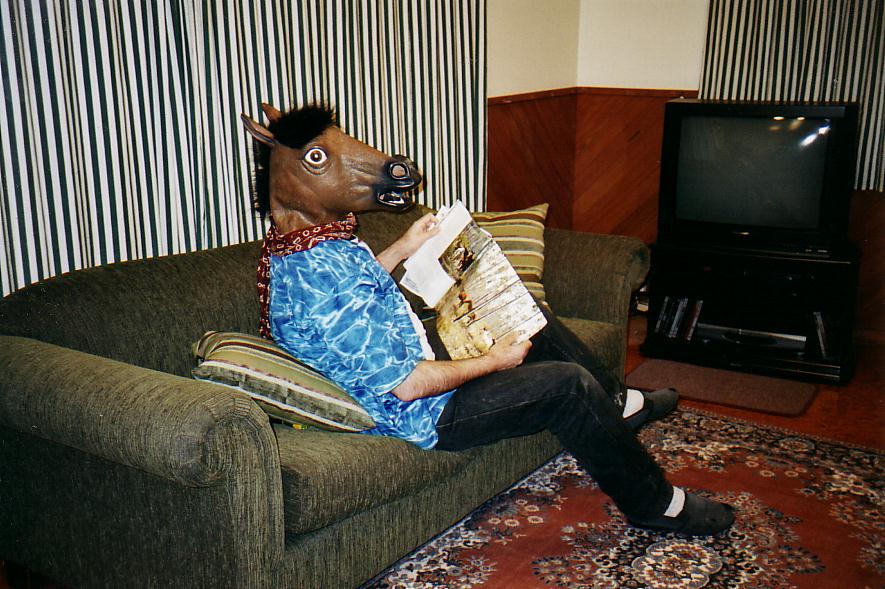 ... It can be disconcerting if a visitor unexpectedly arrives in the middle of it.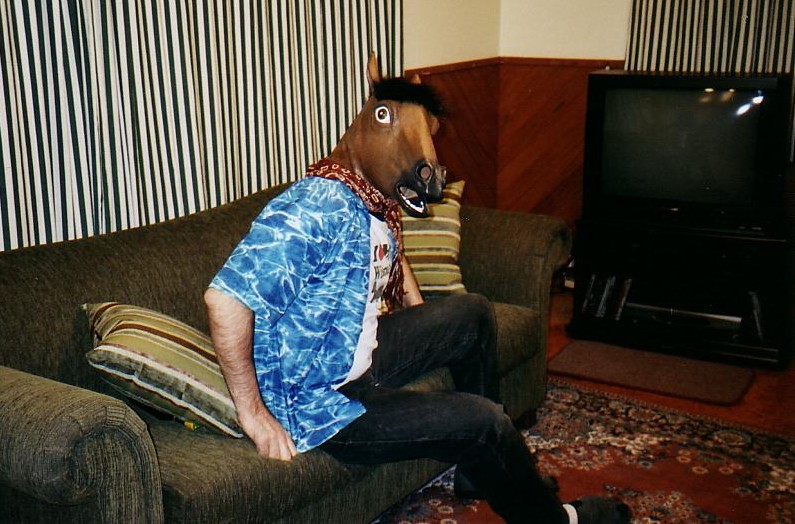 "Well whoever can that be? I'm not expecting anyone!"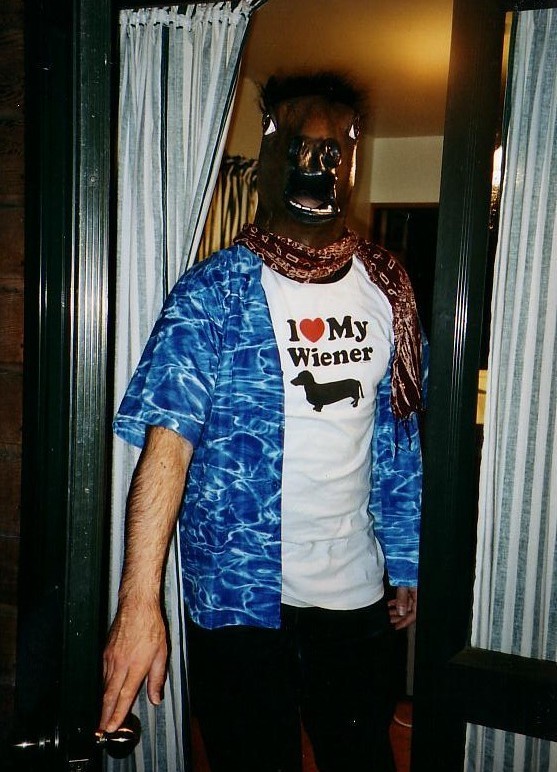 "Well HELLO my dear - WHAT a surprise!"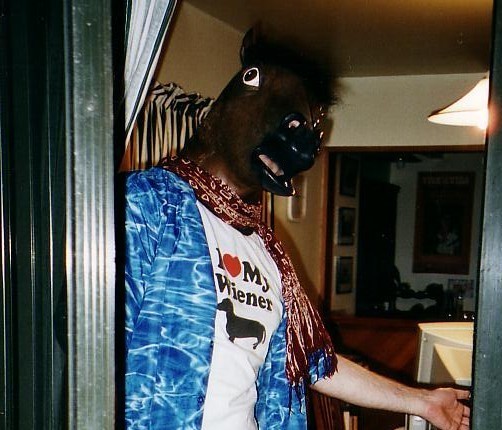 "You really are looking radiant tonight - do come on in!"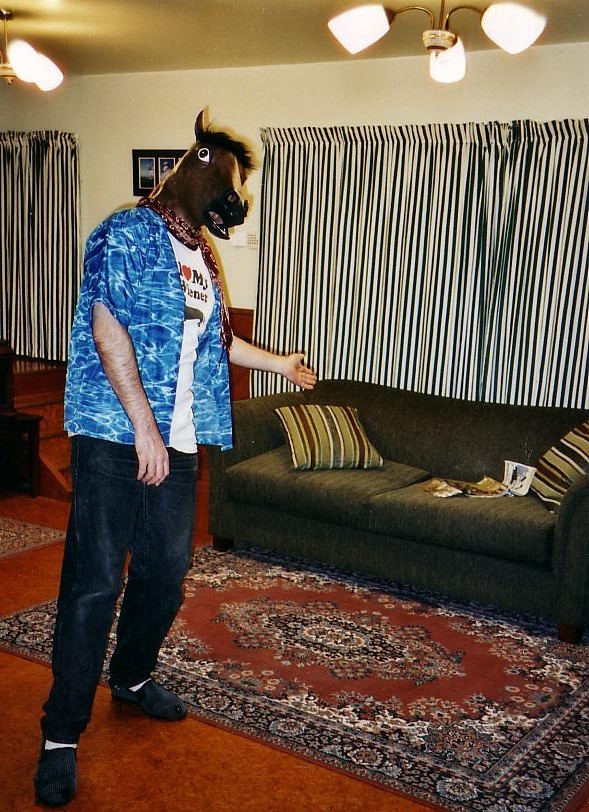 "Take the weight off your hooves - have a seat!"
"I'll just clear that out of the way for you!"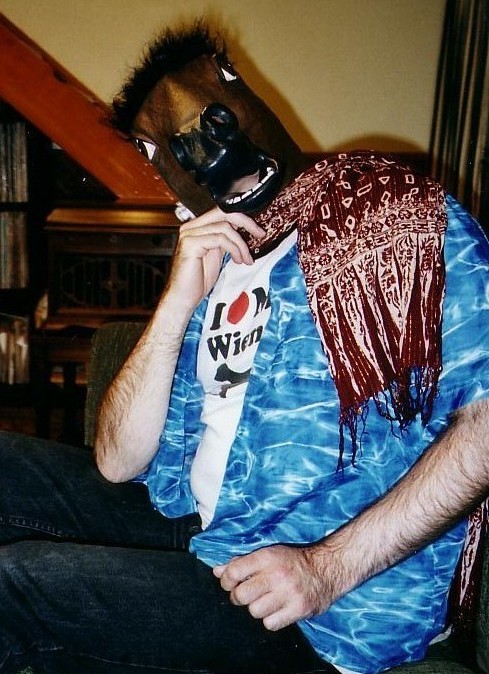 "So, it's been ages - wasn't the last time I saw you at that
bikini blondes jelly wrestling match in Palm Springs?"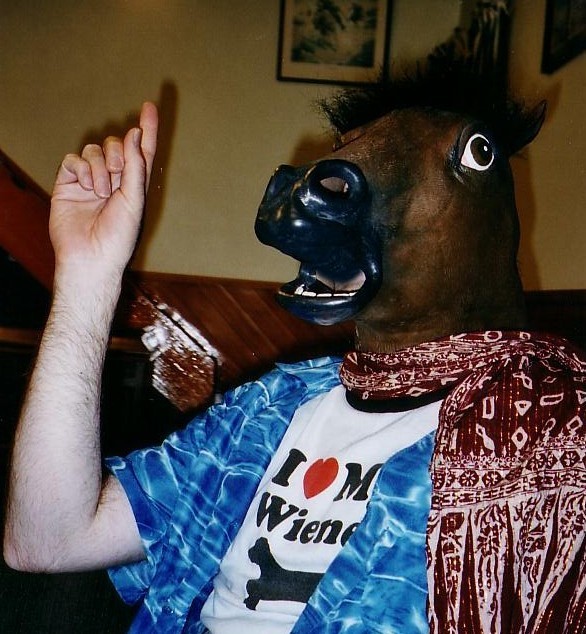 "I know just what's needed for a special occasion like this!"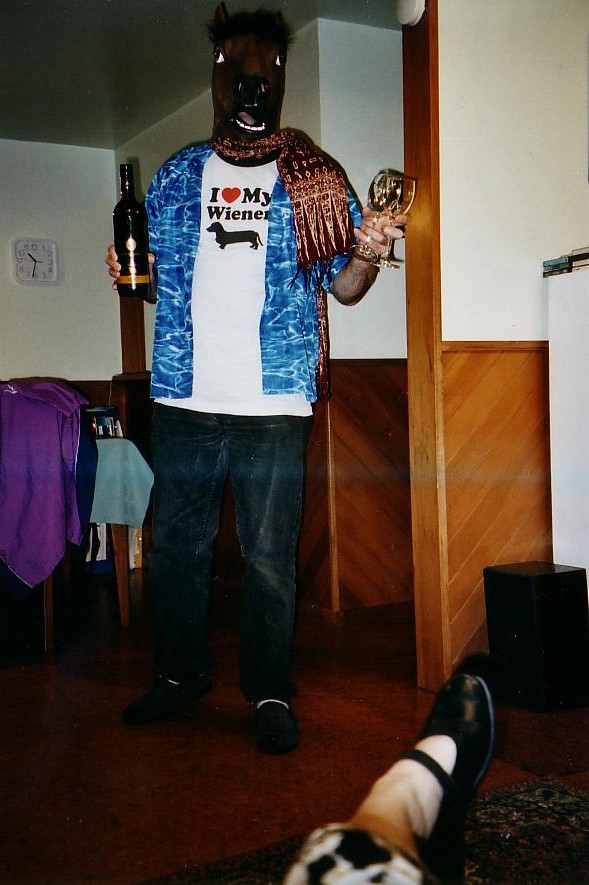 "A little drop of bubbly!"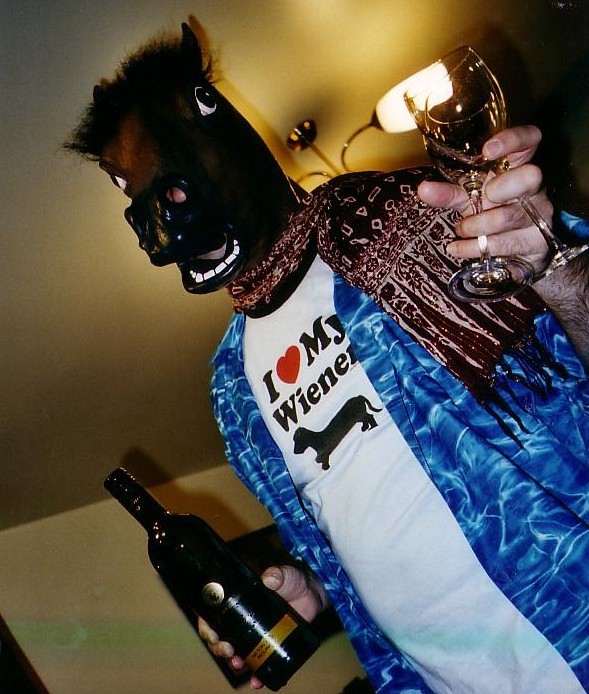 "You never know what might happen after a few glasses of this stuff!"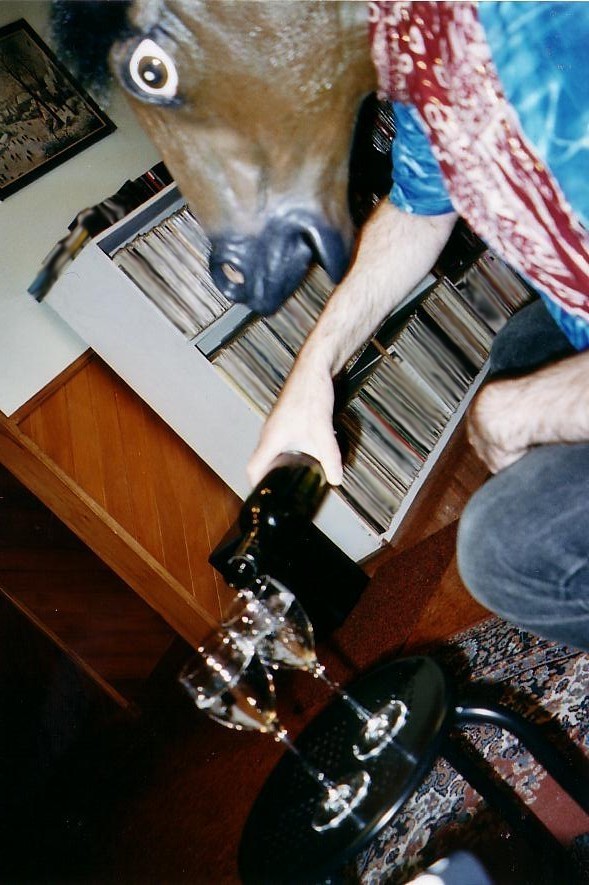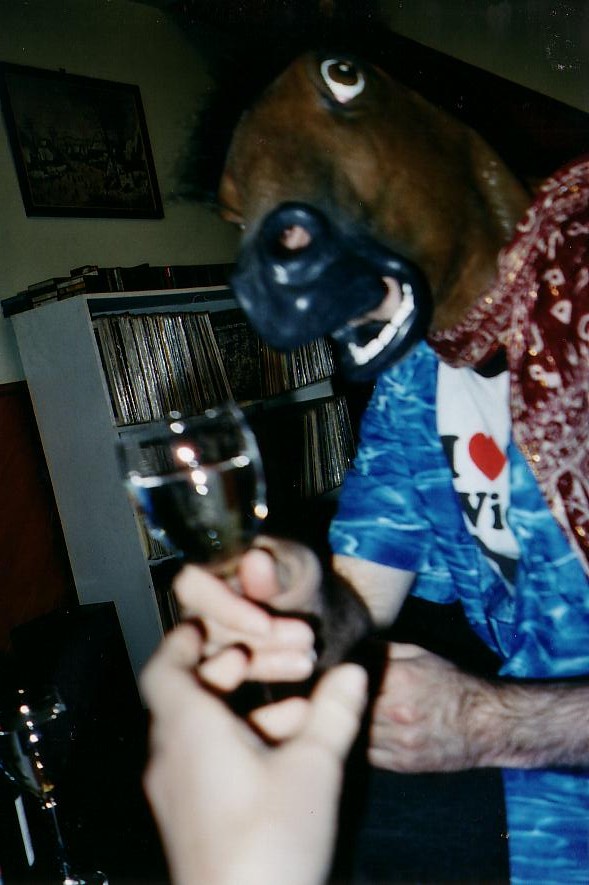 "Mmmmm - vino! There you go!"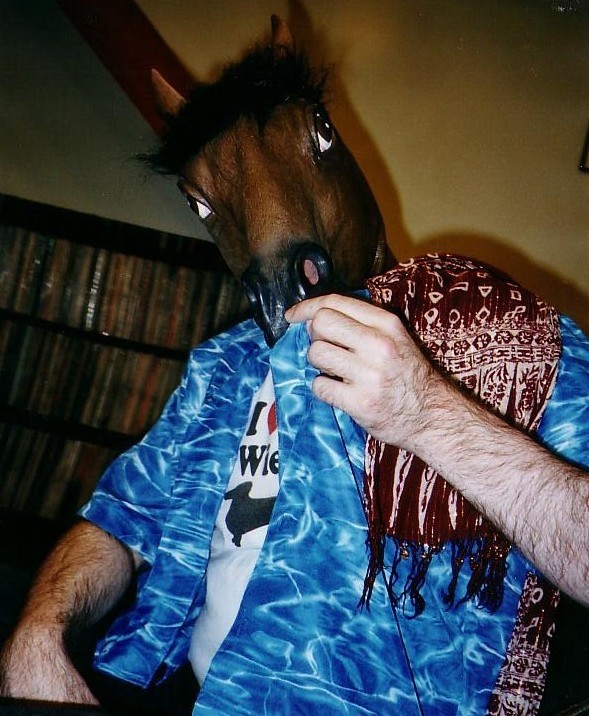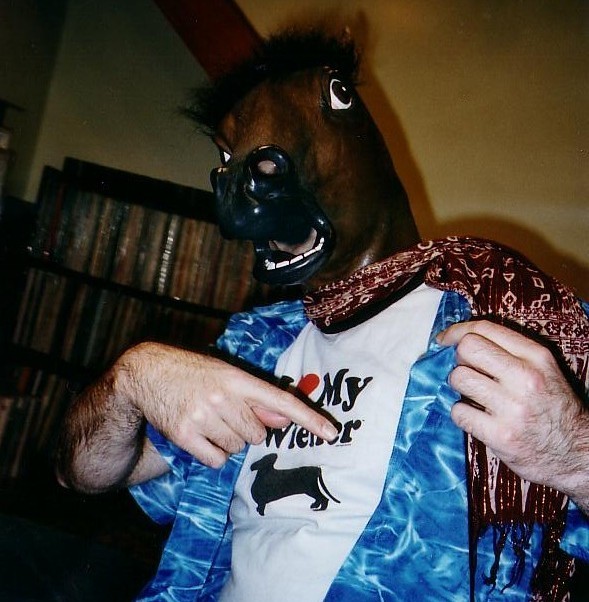 "Whew, now that's what I call whiffy! You can certainly tell I've had a hard day down at the stables!"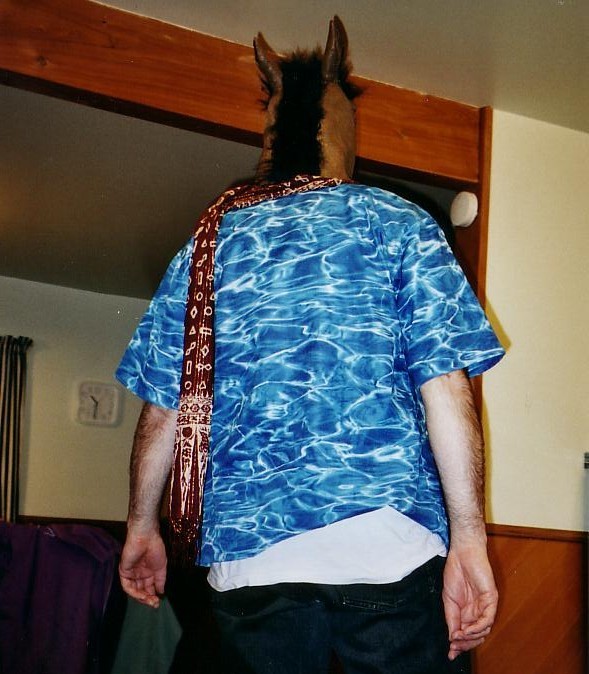 "I'll be right back once I've freshened up
and slipped into something more comfortable!"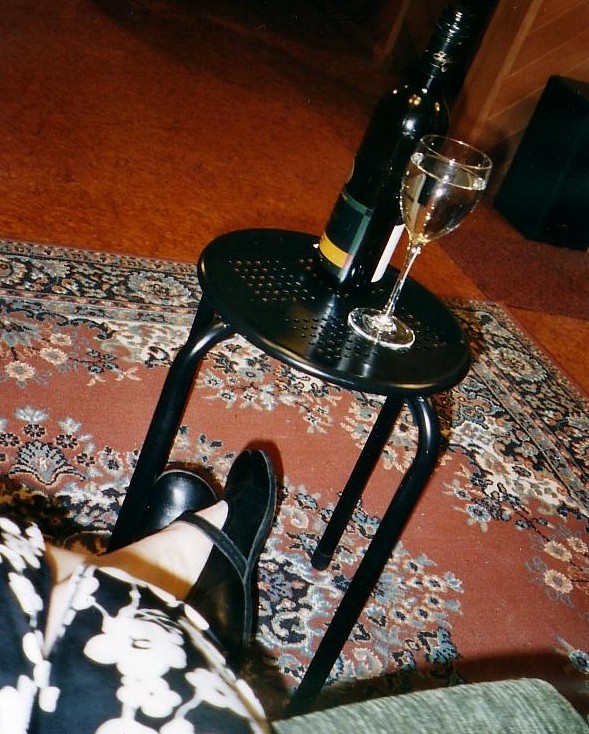 FOR HORSEMAN'S NEXT SMOOTH MOVE
AS HE GETS
UP CLOSE AND PERSONAL
ON THE COUCH. . .
Horse Man@MySpace Venetic's Big Day Out 2006
Venetic Home Page Venetic Photos
Web site © Wayne Stuart McCallum 2007