HORSE MAN
Gardening For Bachelors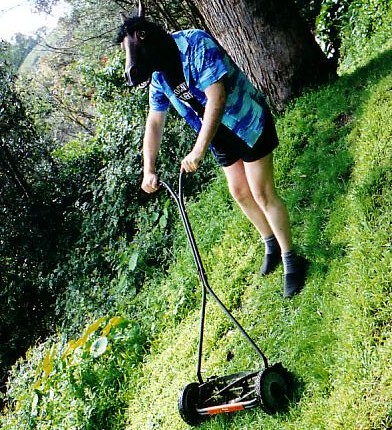 "If you're hosting ladies around at your pad,
you don't want it all overgrown with weeds and creepers..."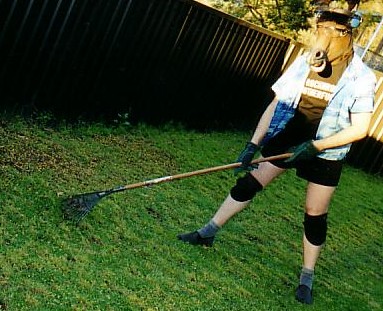 "Once you've built up your muscles pushing that hand mower,
rake away any leaves or debris so the lawn looks nice and tidy."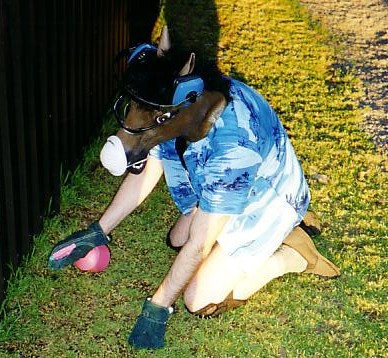 "And while you're at it, do some spot weed control..."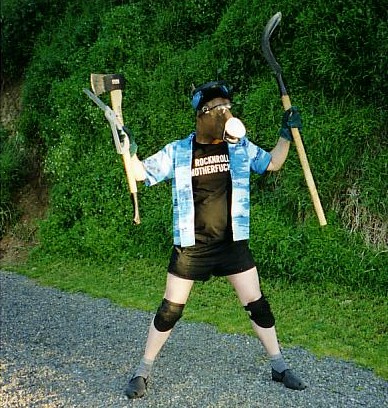 "If you've got some heavy vegetation to get under control,
be warned - you're going to need more cutting tools than a murderous psychopath."
"You never know what you're going to uncover when you're hacking back vegetation
- a nest of killer bees, vampire bats or even..."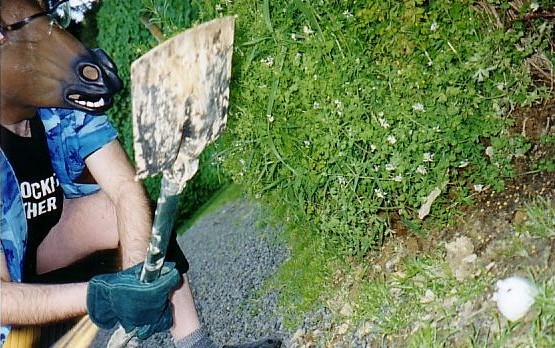 "A pestilentious rabid mouse* hell-bent on your destruction!"
"Come back here, you slippery white rodent!"
* NO MICE WERE HARMED DURING THE MAKING OF THIS WEB PAGE...
Horse Man@MySpace Venetic's Big Day Out 2006
Venetic Home Page Venetic Photos
Web site © Wayne Stuart McCallum 2006