HORSE MAN
Pest Control For Bachelors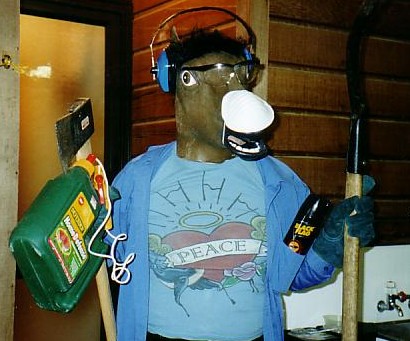 "I've just sighted a mouse* in the yard.
It might have got away the first time, but its days are numbered!"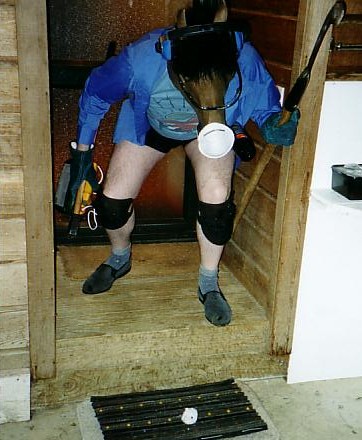 "What the...!?!"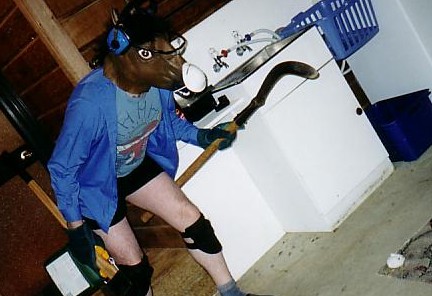 "Come back here!"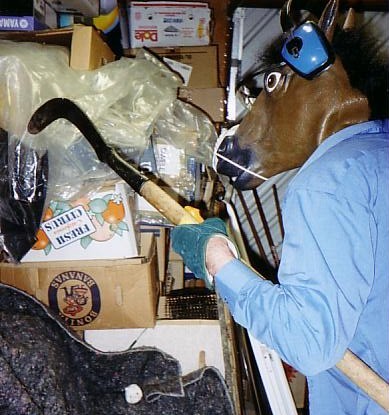 "Now you're cornered!"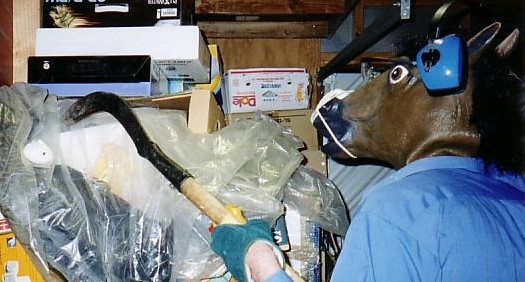 "Slippery little devil, aren't you?"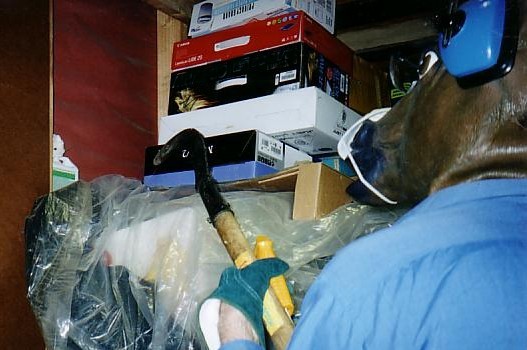 "There's nowhere to hide!"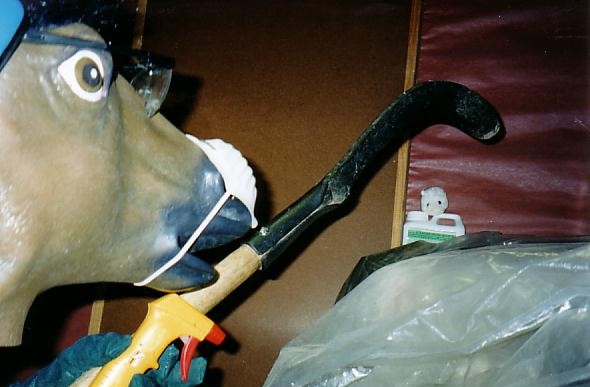 "I see you!"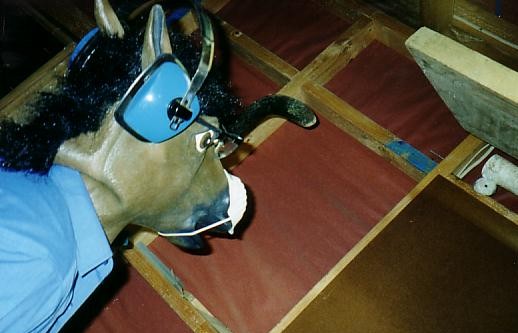 "Come down from there!"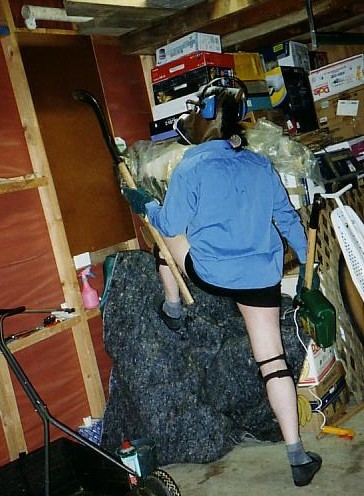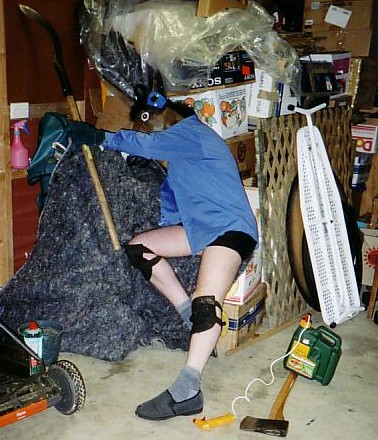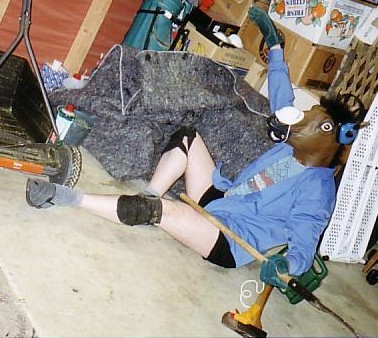 "Arrgh!"
* NO MICE WERE HARMED DURING THE MAKING OF THIS WEB PAGE...
Horse Man@MySpace Venetic's Big Day Out 2006
Venetic Home Page Venetic Photos
Web site © Wayne Stuart McCallum 2006